The independent wrestling scene in Ontario is overflowing with talent. Keeping up with all of the different promotions, and the diverse characters that comprise the roster of those promotions is a daunting task. Quite frankly, it's probably impossible. And the wrestlers coming from Canada's most populous province are in demand all over the world because of their high level of skill and ability. Those performers are always seeking out new opportunities to demonstrate their talents and engage an audience. And while there are lots of promotions all over the province, country and the world offering those opportunities, sometimes you have to create your own. He is of course much better known among fans by his in-ring name, The Endorsement Sebastian Suave.
That is the case with Sebastian Dastranj, the founder of one of the most prominent promotions in the Toronto area, Smash Wrestling. The Endorsement Sebastian Suave certainly put in the time to build his reputation prior to starting Smash in late 2012. He began wrestling actively in 2006 when he was 20 years old, and over his 13-year career has fully immersed himself in the business. In his early years, he performed for every promotion that operated in Ontario during that time frame, but his career really took off in 2012, which is when he started to wrestle for independents in the United States, such as CZW and AAW PRO.
In 2013 The Endorsement Sebastian Suave even made a sojourn to Japan, wrestling several matches for Zero-1, and also traveled to Mexico where he got the opportunity to learn from many legendary performers with decades of experience.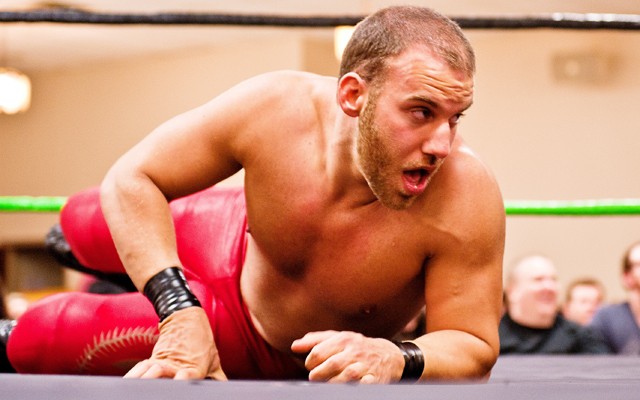 Like so many of the top performers from his home province, Sebastian Suave, who is from the Toronto suburb of Markham, was trained by Rob 'El Fuego' Etcheverria and Steve 'Kobra Kai' Cvjetkovich at the now-defunct Square Circle Academy. He has also been mentored by well-known trainer Johnny Devine and respected independent veteran Tyson Dux. This strong foundation has given him a good skill set that serves him very well in the ring. In the early years of his career, he wrestled for promotions that Etcheverria was involved in. These included; Squared Circle Wrestling and Maximum Pro Wrestling.
And in recent years he has worked many times for Demand Lucha, another promotion Etcheverria has spearheaded, and Smash has co-promoted shows with that company. In his early years, he also worked extensively for Blood, Sweat, and Ears, an Ontario promotion that gave opportunities to many of Suave's peers before closing in 2010.
As noted, Sebastian Suave is not only the owner and guiding force behind Smash, he has been an active roster member from the beginning. He is one of the four 'Pillars' of Smash, along with Brent Banks and Tarik, two good friends who started at the same time and place as Suave, and the aforementioned Dux. Initially, he was best known in Smash as part of the tag team The Overdogs, along with John Greed. But following a heel turn during which he betrayed his partner, he became 'The Endorsement' Sebastian Suave.
The Endorsement Sebastian Suave: An ethically-challenged character who sought out opportunities to promote products or services while in the ring, in return for monetary considerations.
At that time he also began to be accompanied to the ring by his advisor Anthony 'Kingdom' James. James is another Ontario-based independent veteran who himself had attempted in the past to start a promotion, the Union of Independent Professional Wrestlers, which still puts on shows once in a blue moon. This reinvention of his character, which came after a brief sabbatical from the ring, was perhaps to get his character out of a rut and set his gaze in a new direction.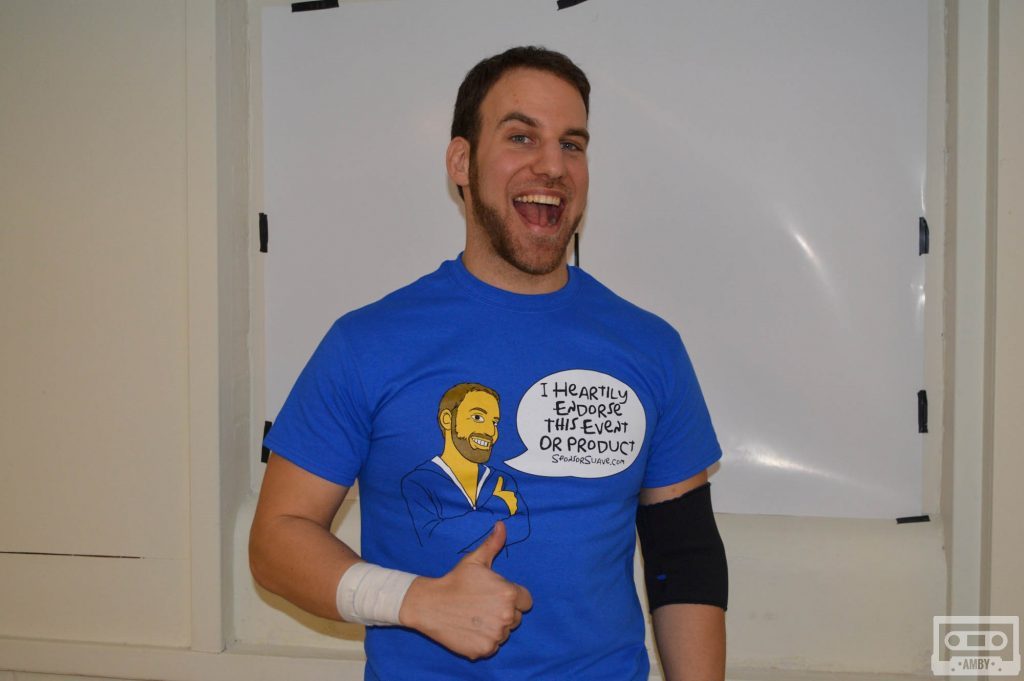 Despite his position in Smash, he has not used it to sit on top of the world. He is the only member of the Pillars to have not captured a championship in Smash. Suave even recently lost a match to Rosemary, who went on to become the inaugural Smash women's champion. He has captured gold with other promotions though. Suave is currently co-holder of the Barrie Wrestling tag team championship with Banks.
What has set Smash apart from other promotions in their territory is that they have made a point of bringing in the biggest stars on the worldwide independent circuit. It is not unusual to see a prominent indie wrestler perform for Smash. Then said wrestler in a matter of months appears on television for a major promotion.
(It should be noted that Smash themselves have a weekly television show on the Fight Network).
Smash has also forged partnerships with some of the top promotions in the world. As a result have co-promoted shows with CZW, CHIKARA, Germany's wXw, and the UK's PROGRESS. They were pitting the stars of those companies against The Endorsement Sebastian Suave and the rest of the Smash roster. Close relationships with western New York's Empire State Wrestling and Quebec's FLQ have resulted in many wrestlers from those areas performing regularly for Smash.
As well known as Suave is on the Canadian independent circuit, he has also recently had some opportunities on bigger stages. At NXT TakeOver: Toronto II, he was one of the security guards who unsuccessfully tried to break up the brawl between Killian Dain and Matt Riddle (who wrestled for Smash in the past). And a couple of days later, he teamed with fellow Smash standout and Indie Spotlight Watch subject Carter Mason on Monday night Raw to face the Viking Raiders.
It will be interesting to see what the future holds for Sebastian Suave, and for Smash. Time will tell.
But as his career so far has demonstrated he possesses the ambition and dedication to accomplish bigger and better things.