Welcome, welcome and welcome once again to The PROGRESS Prerogative. This is the column that looks back at each of PROGRESS Wrestling's Chapters in chronological order and reviews each for your pleasure. We've reached a real watershed moment at Chapter 17, as this marks the first one on one meeting between Will Ospreay and Jimmy Havoc. This is the feud that defines PROGRESS for the majority of their fans, and rightfully so. Let's get to it.
PROGRESS Wrestling Chapter 17: Harder, Better, Faster, Stronger. January 26th, 2015. The Electric Ballroom, Camden, UK.
Mark Andrews vs Eddie Dennis – Tag Team Title Match
Yes, you read the match listing correctly: FSU is facing one another for sole ownership of the tag shields. That is due to Mark Andrews' impending departure to wrestle full-time for TNA. The match doesn't quite go to plan however, as the lights dim and three members of The Faceless enter the ring. They beat down Mandrews and Eddie and start to leave with the tag shields. FSU is having none of that though and call them back to the ring to settle things in a tag match.
FSU vs The Faceless – Tag Team Title Match
That challenge proves to be a massive mistake as The Faceless makes shockingly short work of FSU. Eddie Dennis is choked out at ringside by the third man whilst Mandrews is brutalized in the ring by the legal men. He takes a high German suplex before being finished off inside two minutes! The Faceless use a backpack stunner with a top rope stomp as their finisher and claim the PROGRESS tag team titles. Knowing who The Faceless are eventually revealed to be, it's quite obvious who the smaller member of the group is. The other two don't look overly like who they turn out to be though. Odd.
Once the new champions have departed, Mandrews gets on the mic once more and apologizes to Eddie and the crowd. He says they'd promised them a match between the two of them and they will deliver. Jim Smallman schedules it for the second half of the show to give them time to recover from their mauling.
Rampage Brown vs Mark Haskins
Former Screw Indy Wrestling member Rampage Brown looks to get retribution for the beatdown he received at Chapter 16. He faces off against Mark Haskins in a match that will hopefully put the SIW gimmick to bed. It's definitely past its sell-by date at this point with no clear direction to get it back on course. There's a great crowd sing along to I Will Be Heard by Hatebreed, incidentally.
Somewhat surprisingly, it's Haskins who holds the advantage in the early going. He drills Rampage with two topes as he makes his entrance, then continues to roll him in and out of the ring administering more punishment. Brown comes back with a set of very loud chops, topped off with a uranaggi that gets some serious height.
Despite a brief period of being grounded by a Haskins chokehold, Brown continues to dominate and show why he's one of the absolute best
The big man hits a shoulder tackle from the middle rope, catches a cross body and turns it into a Falcon Arrow, and generally looks awesome. Haskins gets a lot in also, and shows off his new strike/submission based offense that he switched over to. A great spot sees Overkill lock in his arm breaker only for Rampage to get to his feet, only for Haskins to level him with a wicked lariat. A two-count sees Haskins roll to the outside and his frustration boils over. He grabs an errant steel chair and cracks Brown over the head as he reached through the ropes for a DQ loss. A fine, fine match to properly get the showup and rolling.
El Ligero vs Marty Scurll
Marty Scurll is finally introduced as The Villain for his matchup against El Ligero next. The transformation has been completed from Party Marty, but there's a way to go yet before we get that killer run from him. Scurll does, however, live up to his new moniker at the bell as he wallops Ligero with his trusty umbrella several times. The Villain then pulls a Haskins (as those in the business do not call it) and hits a couple of topes.
The Mexican Sensation rallies with a beautiful somersault plancha from the fire exit walkway and takes the action back into the ring. The two trade back and forth with Scurll eventually gaining the upper hand. He begins to work over Ligero's arm to soften it up for the Chicken Wing.
The Villain tries to lock-in that very move several times, but Ligero is too quick for him and wriggles out of it
The finish of the match is quite lovely as Scurll looks very strong. You can see what PROGRESS was thinking ahead here, and they're positioning Marty as an elite competitor. Marty executes a great rolling surfboard which is a move I've never seen before. He then whips Ligero face-first into the turnbuckles, hits a tornado DDT, holds onto the head to drop Ligero into a suplex, then twists him as he falls and catches him in the Chicken Wing. Awesome, awesome sequence, which ends with the former PROGRESS champion tapping out. Marty Scurll's star is on the ascent, everybody.
Tommy End vs Dave Mastiff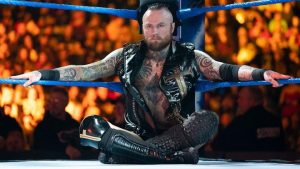 Tommy End comes absolutely flying out of the blocks for his match against Dave Mastiff. He smashes him with a Black Mass kick followed by a Coup De Gras for a string two count. Try as he might, The Bastard just can't seem to rally and catch the Dutchman out. Everything that Mastiff attempts is countered by End, usually with some sort of strike. Knees, kicks, and forearms are Tommy's weapons of choice, and he always hits the mark.
That comes to a screeching halt when Mastiff drills End with a belly to belly, followed by a German, then a big lariat. That earns him a count of one! Mastiff rocks End with a Saito suplex and follows up with a powerbomb. He stacks Tommy up… and gets the three count. I've pretty much listed every move in the match here, and do you know what? It was great! Short? Yes, but incredibly hard-hitting and impactful despite a run time of less than five minutes. That's how you book a short match, everybody.
Post-match, Tommy announces that he will be back, but he'll be bringing someone with him. The Ultras chant 'SDS, SDS'. Tommy's reply? 'You know it'. Sumerian Death Squad, incoming!!!
Noam Dar vs Paul Robinson
when you get 1 question right on The Chase pic.twitter.com/RAX5ebm0DV

— SUPERNOVA11 (@NoamDar) October 29, 2019
A battle of lads on the smaller side next as Noam Dar faces off with Paul Robinson. Dar has had an issue with Regression over the last several Chapters, so taking a win over Robbo would prove a point. It's the lethal weapon from Essex who gets metaphorical first blood as he hits Dar with a cheap shot. The Scotsman doesn't stay down for long, and drills Robinson with a great dropkick to the outside. Dar is massively over here, the Ultras singing his name to Star Wars's 'Imperial March' at a deafening volume.
Dar, somewhat surprisingly, dominates the action for some time, really looking superior to Robinson. When Robbo does take back over, he makes the choice to get a can of silly string out of his sports bag. He sprays his opponent with it followed by the crowd. Different. Robinson's flow is unbroken for a spell as he hits some great strikes, and a nasty looking double foot stomp. It's only when he heads to the top rope that he comes a cropper, as Dar belts him with a Darli Chop. Robinson rolls out of the ring before Dar can cover him, though.
After a few moments outside the ring, a long trail of blood becomes visible where Robinson has crawled around the ring
It looks like his nose is possibly broken, but the match doesn't end just yet. Dar finds a Jimmy Havoc mask from somewhere and sets up Robinson for an Acid Rainmaker in the ring. Before he can hit the move, AFI's 'I Hope You Suffer' plays over the PA. A distracted Dar gets schoolboy-ed for a two count, then drilled with a DDT for another two. The finish sees Robinson (his face swelling up rapidly) go for an Acid Rainmaker of his own. Dar counters that straight into the Champagne Super Kneebar for the Tapout. An excellent, slightly too-hard hitting match.
Mark Andrews vs Eddie Dennis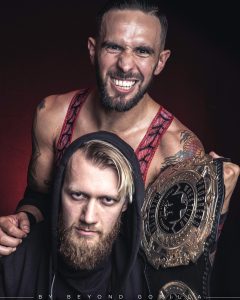 The second attempt at a face-off between the two members of FSU goes better than the first. Which is more than you can say for Jim Smallman's introduction? Much laughter is had as he announces that match is scheduled for two falls! Now that would be a novel concept. But one fall it is, much to the disappointment of the Ultras who chant 'we want two falls'. Great stuff.
As you would expect from tag partners, the early going has an easy-going vibe to it. Eddie and Mandrews lock up, exchange some wrist locks, and shake hands. The pace picks up rapidly and we start to see that will be a match of speed vs power. Mandrews attempts a plancha, Eddie catches him and slams him onto the edge of the ring. Eddie tries to execute his buckle bomb, but Mandrews slips away into the opposite corner then hits a running dropkick. It's great back and forth from both men.
It seems like every time someone goes for a move it gets countered
Another buckle bomb attempt is countered into a victory roll which then gets countered into a Next Stop Driver by Eddie. That only garners a two count, but both combatants are starting to look fatigued. A top rope crucifix powerbomb is countered by Mandrews into an arm drag, sending Eddie crashing to the outside. Even Mandrews's usually reliable shooting star press fails to secure victory! It all comes down to a tussle atop the top rope; one that Eddie Dennis comes out of victorious. He buries his partner with a Super Next Stop Driver for the three count and many tears. Eddie sums it up best in his post-match speech when he says 'Mark Andrews, I f—ing love you'. I do too (sniff).
Flash Morgan Webster vs Zack Gibson – Natural Progression Series Final
The second Natural Progression Series concludes with Flash Morgan Webster and Zack Gibson facing off for the trophy. The winner also gets a PROGRESS title shot at a time of their choosing and join Mark Andrews on the winner's list. Flash is like a ball of fire as this one begins. He comes out swinging and executes a somersault plancha, cradled arm drag, and some stiff headbutts. Gibson, in contrast, takes a while to hit his stride and seems rattled by the fans' anti-Scouser chanting.
Once he settles in Liverpool's Number One really establishes the pace. He literally keeps Flash on the ropes, pounding him to the point that the Modfather can't move. When Webster does eventually rally it's possible he did himself more harm than he did his adversary. Flash hits an absolutely gigantic Pinball Wizard splash to the floor and crashes down back first.
Yowza, that looked horrendous
Nevertheless, it's Flash's turn to show what he can do and he is an absolute blur. He strikes with a hurricanrana, tornado DDT, and a great running knee for near falls. His flow gets interrupted when he misses a 450 splash, and Gibson locks in the Shankly Gates. Flash weathers that particular storm, but Gibson naturally keeps the attack up. He goes to give Flash a double under hook powerbomb, but that gets countered into a hurricanrana into a cradle. 1, 2, 3! Flash Morgan Webster has won NPS 2 in a nifty little match!
In his post-match interview Flash announces that he is re-instating Pastor William Eaver into NPS 3. He also says he that he will cash in his title shot… and is interrupted by AFI's 'I Hope You Suffer'. There's a lot of that going around at Chapter 17. Jimmy Havoc makes his way out, accompanied by The Omega who batters Webster with a fairly basic offense. Havoc says he won't get cashed in on like rampage last year, and Flash will be leaving in a body bag. Yikes. The Regression lads hammer Webster until AC/DC blares out signaling the arrival of Will Ospreay…
Will Ospreay vs Jimmy Havoc – PROGRESS Championship Match
https://www.youtube.com/watch?v=ROGJOuH53ls
Flash is taken from the ring by the crew, as The Omega attacks Ospreay as he makes his way out. Ospreay lies prone on the floor for some time as The Omega continues to rain punches down on him. It's Jim Smallman who breaks it up by telling Havoc that if he doesn't call him off then his title will be forfeit. With that, the Aerial Assassin is launched into the ring, where the match is officially started. As Jimmy says 'ta ra' to Omega, Ospreay flies over his head with a somersault plancha onto Omega to send him packing.
The action begins proper as young Will leathers Havoc around the ringside area with punches and kicks. Once the action (briefly) returns to the ring, Ospreay hits big moves such as the X Plex, V Trigger, and DDT. All moves with capital letters in them; interesting. Soon enough, the lads head back outside and Jimmy throws Will headfirst into the crowd, taking out several of the Ultras. The same spot gets repeated, and someone in the crowd very helpfully helps Ospreay untangle his limbs from a steel chair.
Back in the ring, the action swings in favor of the babyface, but Will undoes himself when he can't bring himself to execute the 630.
The champ hits him with a superplex then bites at Ospreay's ear until it bleeds, which is frankly gross. The blood clears suspiciously quickly, mind, so may have been a blood packet and not hard way. Havoc takes control of the match for a spell, concentrating his offense around that injured ear. It's Jimmy's turn to hit some big moves as he hits a Death Valley Driver, tornado DDT and suplexes for two counts.
There's a great bit of back and forth built around Will countering the Acid Rainmaker before the challenger regains the advantage. It's shortlived again as Ospreay again hesitates to go for the 630 and gets planted head first from the top rope. Whilst Will recovers, in a spot I've never seen before, Jimmy disassembles the top ropes in the ring, meaning the 630 is now out of the question. Great stuff – they're telling an excellent story in this match. As you might expect, Havoc then uses the loose rope as a weapon and chokes the challenger with it.
The finish comes after Jimmy viciously stomps on Will's head around twelve times
He places his foot on Ospreay to cover him though, and his arrogance costs him a victory. One Acid Rainmaker later, however, and Jimmy Havoc is still the PROGRESS Champion. That was an excellent match and one that left plenty of room for the story to continue. And continue it shall, as will the PROGRESS Prerogative. See you next week for Chapter 18.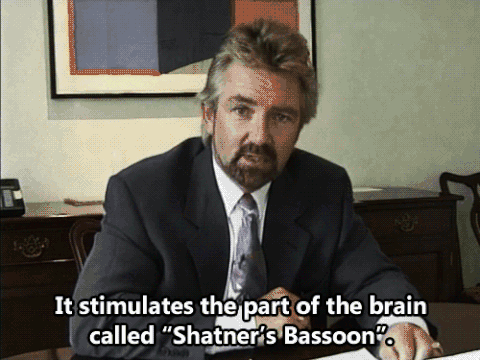 The PROGRESS Prerogative – Chapter One: The Beginning
The PROGRESS Prerogative – Chapter Two: The March of Progress
The PROGRESS Prerogative – Chapter Three: Fifty Shades of Pain
The PROGRESS Prerogative – Chapter Four: The Ballad of El Ligero
The PROGRESS Prerogative – Chapter Five: For Those About to Fight, We Salute You
The PROGRESS Prerogative – Chapter Six: We [ Heart ] Violence
The PROGRESS Prerogative – Chapter Seven: Every Saint Has A Past, Every Sinner Has A Future
The PROGRESS Prerogative – Chapter Eight – The Big Boys Guide To Strong Style