Hello everybody, and welcome back to the PROGRESS Prerogative with Big Boy's Guide To Strong Style. This is the column where we review each chapter from PROGRESS Wrestling in chronological order.
This week we're up to Chapter 8, and there's a slight shift in the direction of the company storyline wise. The match graphics are rather nifty, designed in an ornate storybook style. Some different camera angles from the norm also give this Chapter a unique look. Let's dive into the show, and see just what happened.
Chapter 8: The Big Boy's Guide To Strong Style, Sunday 29th July 2013, The Garage, Islington, UK
Stixx vs Mark Haskins
Our opener sets the tone for the show as Mark Haskins of Screw Indy Wrestling takes on Stixx. The latter turned face prior to the show via video promo, a wise choice as he is a likable presence. Stixx just wants to have fun, you guys.
Have fun he does with Haskins in the early going, leathering his chest with loud chops. The big man shows off some agility as he nails a leg sweep from the floor to the apron followed by a senton. His advantage doesn't last though. The future Overkill takes him down with a deep armbar in the middle of the crowd. Haskins concentrates on the arm, taking away Stixx's potential for power moves.
Haskins undoes himself when he spits a mouthful of water in the Zangief doppelganger's face. This causes the big man to take charge and get the submission victory with a version of the stretch muffler. A surprising result, to be sure, but Stixx is a solid guy and the match was decent.
Natural Progression Series
Mark Andrews vs Lord Jonathan Windsor
The first semi-final of the Natural Progression series is next, as Mark Andrews faces Lord Jonathan Windsor. We're all familiar with Mandrews today, of course, but I wonder whatever became of Lord Windsor? I wasn't overly impressed with him in his first-round match against Wild Boar, but he displays a lot more skill in this outing.
Mandrews starts off strong with his trademark high flying moves but soon gets grounded by the more methodical Windsor. The Lord takes his time and wears the Welshman down with cravats, leg laces, etc. Basically everything out of the William Regal playbook gets used. That's no bad thing when it's done at a decent clip as it is here.
The highlights have Andrews hit a somersault to the outside, that mad moonsault where he grazes his opponent with the back of his head, and the match-winning shooting star press. It looked like he proper nailed Windsor with that one too. That match was fine. Solid, but unspectacular.
Danny Garnell vs Rob Lynch
By virtue of their promo at Chapter 7, The London Riots have each been booked in their 'last match' for PROGRESS at this show. Offending Jim Smallman to the point that he told the pair that they would f- them up at Chapter 8 Big Boy's Guide To Strong Style, this is the result. In match number one, Rob Lynch faces Danny Garnell in a Last Man Standing, No Weapons match.
So, two beefy fellas going up against one another to keep each other down for a ten count. What's the best way to go about this, you might ask. German suplexes. Bloody loads of them. Several Brock Lesnar's worth, in fact. These are executed at a particularly high angle and look quite nasty, so they really dominate the viewing experience of the match.
This match also has you covered if you like tons of DDTs. Garnell claims the ten count for victory following two common or garden DDTs. A third, tornado DDT. And finally, a hangman's DDT off the top rope. Flipping heck that's a lot of impact on the old noggin there. With that, Rob Lynch sailed off into the sunset never to be seen in PROGRESS again.
Jimmy Havoc vs James Davis
Jimmy Havoc and the other half of the Riots pick up right where Lynch and Garnell left off. The stipulation for their match is that Jimmy Havoc will finally go hardcore in a PROGRESS ring for Chapter 8 Big Boy's Guide To Strong Style. Ruh-roh, I think there's about to be a murder.
The first weapon out of the bag of tricks (ie under the ring) is a Singapore cane. Some nice, stiff shots to his opponent's back give Jimmy the edge. The two brawl through the crowd, teasing a crazy spot of a suplex from the stage into the people below. That doesn't happen thankfully, as the landing would have been rather nasty. The two men proceed to batter one another with baking trays, chairs and anything else they can lay their hands on.
Havoc produces the sort of mystery bag that always gets a big 'oooooooooh' from the crowd because you just know it contains drawing pins. And indeed they are drawing pins, which Jimmy uses to accentuate a lovely powerbomb. The King of the Goths comes a cropper when he introduces lighting tubes, however. Not long after he brings 6 or so of them into the ring, Jimmy is covered in his own blood. Nasty. Three brutal chair shots to the head later and Jimmy Havoc is still yet to claim a win inside a PROGRESS ring.
Darrell Allen vs Doug Williams vs Eddie Dennis
Triple threat action next as Doug Williams makes his PROGRESS debut at Big Boy's Guide To Strong Style. Nice to see the 'Anarchist' again after his retirement late last year. He faces off with Eddie Dennis and Darrell Allen – who you may recall faced each other in tag action at Chapter 6.
This really is a match of two halves as the match follows the cliched WWE triple threat/MITB format initially. That is, one person gets thrown out of the ring, and the remaining two wrestle for a few minutes. The next person gets launched out, and a new combination of two wrestle, while the odd one out couches outside waiting for their cue to re-enter.
In the second half of the match, however, the match really comes alive. All three men are in the ring trading moves back and forth. Darrell Allen nails both with a frog splash. Eddie Dennis nails Doug with a fisherman buster. And our Doug picks up the win when he hits Allen with Chaos Theory. So, a dodgy first half followed by a cracking second. Well played, boys.
Hunter Brothers vs Project Ego
As you might expect, there's a fair bit of comedy when Project Ego face-off with the Hunter Brothers. Kris Travis starts on the mic by asking the crowd not to chant any swear words so that he Mother Ego won't be offended. Martin Kirby takes the comedy baton in the ring by hitting Lee Hunter with the limpest Kobashi-style chops ever.
We get an outing for Kirby's famous Zoidberg Elbow, as well the appearance of a harmonica. The Hunter Bros take over after a short while, and Jim Hunter shows off some great offense. Nonetheless, it doesn't last for long, and Project Ego picks up the win following a double spinebuster.
Quite a nice little match there. One that really acts as a bit of a palate cleanser before the big main event.
El Ligero vs Rampage Brown
The PROGRESS Championship staff is on the line as El Ligero defends against Screw Indy Wrestling's Rampage Brown. The match starts at a high pace with Ligero taking the fight to Rampage. A spectacular plancha from the top rope to the outside is the early highlight (by Ligs, obvs).
When Rampage takes over he takes it big time. Brawling over to the bar area, the big man takes the champ down with a nasty bodyslam on the floor. Despite some grumbles from the crowd (as they're unable to see) they continue to fight in that area for a while. A powerbomb by Rampage from the stage onto, presumably, some ring crew below is a real heart in the mouth moment. You'd think it would be a formality for the challenger after that one, but there's fight in Ligero yet.
Yes, Ligero has more in the tank but Brown is all over him, concentrating on attacking the Mexican hero's back. Although he manages to rally several times, Ligero doesn't seem to have an answer for the SIW man. Even when he hits the C4L twice Rampage kicks out! That was how he beat Noam Dar at Chapter 7, but no dice here.
With a sense of inevitability, Rampage takes the win and becomes PROGRESS champion after a top rope powerbomb followed by a piledriver. The third PROGRESS Wrestling champion is Rampage Brown, and Screw Indy Wrestling rules the roost. Interesting times ahead with a major faction at the top of the card, undoubtedly.
That's all folks. Let us know if you like what you read in the comments below. I'm off to enjoy the last week of the summer holidays. See you next week for Chapter 9.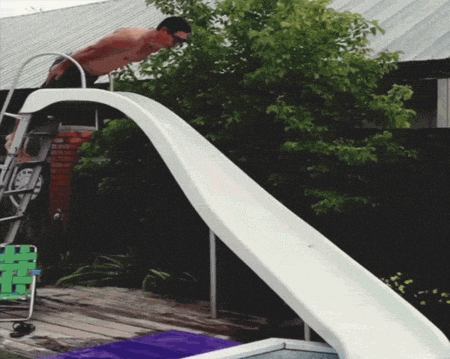 The PROGRESS Prerogative – Chapter One: The Beginning
The PROGRESS Prerogative – Chapter Two: The March of Progress
The PROGRESS Prerogative – Chapter Three: Fifty Shades of Pain
The PROGRESS Prerogative – Chapter Four: The Ballad of El Ligero
The PROGRESS Prerogative – Chapter Five: For Those About to Fight, We Salute You
The PROGRESS Prerogative – Chapter Six: We [ Heart ] Violence
The PROGRESS Prerogative – Chapter Seven: Every Saint Has A Past, Every Sinner Has A Future