Welcome to the latest edition of The PROGRESS Prerogative, we heart violence. This is the column where, week by week, we will review each PROGRESS wrestling chapter in chronological order. Chapter 6 is next in the lineup; the card looks great, and away we go.
                                          Chapter 6: We [ Heart ] Violence                                                                                         Sunday, March 1st, 2013                                                        The Garage, Islington, London    
Dave Mastiff vs Noam Dar 
In the first match of we heart violence, Big Bad Dave is the clear crowd favorite in this one, as the Ultras chant 'skinny prick' at Dar. In fairness, in 2013, he was quite skinny. I can neither confirm nor deny whether he was a prick though. During that chant, Dar was stalling for time outside the ring. There was a humorous moment as the crowd distracted referee Paz from counting the Scot out. He missed the number 7 basically. That was quite a nice little bit.
The first actual move of the match sees Mastiff drill his opponent with a big powerbomb. That put the smaller man in his place, and the match takes a different tone from that point. Dar takes it to the bigger man, trying to take his legs from under him. Dragon whips, dropkicks to the knee – everything is in service of taking Mastiff to the mat. Sound psychology there, especially when you consider that Dar was only 20 years old at that time.
Big Dave rallies with a huge delayed superplex before Dar takes him back down, chipping away at his legs. A Champagne Super Knee Bar segues into Nathan Cruz making an unwelcome appearance. Cruz distracts Mastiff from the entrance ramp, allowing Dar to rollup Mastiff for the win. The Scot has to have a fistful of tights to assist, but this is still an impressive win. A good match, all in all, with matches set up for down the road.
Natural Progression Series: Paul Robinson vs MK McKinnan
Paul Robinson had hair for we heart violence!!! This was during Robbo's previous life as Mr. Wrestling, and it is truly odd seeing him work as a face. Don't worry, it doesn't last too much longer. MK McKinnan is a chap who recently came back to BritWres after an early retirement. He's still got the goods after all this time and was well-matched with Robinson here.
A lovely chain-wrestling sequence sees the two men twist each other hither and thither. This segues nicely to the two exchanging solid-looking strikes. Both men are proficient martial artists, and they deck one another with kicks and knees. The match transitions yet again as the two take to the air and begin to fly.
McKinnan nails a tope cum senton straight into the crowd, to earn the first 'holy shit' chant of the show. Robbo nails a Robinson Special, and a bunch of stiff strikes for a two count. McKinnan's last rally comes when he nails a brainbuster and Shining Wizard for a near fall. Robinson secures the victory, and advance to round two of Natural Progression, with a top rope leg drop. That's a career shortening move, right there.
An excellent match from two men who are excellent ambassadors for British wrestling. Then and now, their work speaks for itself.
Jimmy Havoc vs Nathan Cruz
Jimmy Havoc returns to PROGRESS next as he takes on Beverly Hills own Nathan Cruz at we heart violence. Incidentally, following my comments in last week's comment, I think I've turned the corner on Cruz. He does some great heel work here and gets a lot of heat from small details. Even the pacing of the match contributes to said heat. Mr. Cruz, I apologize for ever doubting you.
The story of the match is that Jimmy is PROGRESS' lead trainer at their school. PROGRESS, of course, is an independent wrestling promotion. Nathan Cruz is beginning his Screw Indy Wrestling phase. There will be many developments on this front in the future (days of future past?).
Havoc's is eager to impress, forgoing his usual hardcore style, wrestling catch as catch can. It doesn't take long for Nathan Cruz to take over with that deliberate pace that I mentioned above. To cut a medium-sized story short, Cruz scores the pin following a jumping tombstone. The main story comes after the match, as a beatdown on Jimmy ensues. Cruz tells him that he'll never amount to anything in pro wrestling. Again, there will be developments on this in shows to come. Both men have big things ahead of them.
Hunter Brothers vs London Riots
Jim and Lee Hunter are two mainstays of the British scene, and they don't get as much credit as they should. Sightings of bad matches involving them are rarer than hen's teeth. But they've never really been put on a pedestal in the way that others have. That's a bit of a shame as they are incredibly versatile workers who always get over.
Their match here against the London Riots is a weapons match. The Riots have decided on a frankly bizarre outfit consisting of orange polo shirts and tracky bottoms. It could be assumed that this is their, British, take on the t-shirt and jeans used by WWE for similar matches. Still, it looks a bit odd with the Day-Glo orange shirts matching the traffic cone in the ring. Aside from the cone, weapons include hubcaps, American football helmet, snooker cue, and an X-Box. That last one is preposterous. Everybody knows that PlayStation is the superior system, and would, therefore, make a better weapon.
The Hunters take the early going with some decent high-flying, including a great tope whilst wearing the football helmet. Once the Riots take over we get a walk and brawl through the crowd. Spots of note are an Atomic Drops from the Hunters onto a traffic cone. A DDT onto a hollow chocolate bunny. And some nasty sounding hubcap shots, that shattered said weapons into oblivion. The finish has the Riots tape Jim to the corner post, before nailing Lee with the District Line powerbomb. That was a very lively brawl, and it earned a deserved 'that was awesome' chant afterwards at we heart violence.
Loco Mike Mason vs Mexican Eagle
A little bit of a comedy match as a palette cleanser next. Mexican Eagle debuts and immediately sets out his stall with a heelish comedy set. Jimmy Savile may have been mentioned. Oof! Eagle voice bears a striking resemblance to Los Federales Santos Jr of the Anti Fun Police. Interesting.
Mike Mason is the dude who thinks he is a dog; even more so than, say, Rick Steiner. A fun spot in the match has Eagle pretending to throw a ball into the crowd for Mason to fetch. Jim Cornette would probably hate it; I laughed more than once.
There's not much else to the match in truth. Eagle nails Loco Mike with a tiny ukulele shot to get the pin at the end. He also leaves with Mason's valet to do god knows what. Let's leave it at that.
FSU (Mark Andrews and Eddie Dennis) vs Bhangra Knights
Billed as Team Defend here, Andrews and Dennis are always FSU in my mind. That's Friends Stay United, incidentally. A staple of PROGRESS for many, many years, FSU get my vote for the best team in company history. It's the combination of being great in the ring, being infectiously happy and having Andrew WK as their entrance theme. All the pieces fit together perfectly to create pure joy. Sing along with me!!!
Their match against Bhangra Knights was about what you'd expect: ie amazing! We start off, as Jim Smallman announces, with a merch off. FSU show off their Defend Indy Wrestling hoodies and tees, and the Knights show off their tees. Also, they have an impromptu beach volleyball match. Somewhere, Cesaro is throwing a fit.
The match begins with Mandrews and Darrell Allen start things off with some nice flip de do's. Then Eddie, making his PROGRESS debut, takes charge with big power moves. He asserts himself for a short while before RJ Singh grounds him for a long stretch. FSU regain ground in the middle stretch; quick tags are the order of the day on Singh. This reverses, and the Knights control in much the same fashion as FSU had. A final flurry sees Dennis Razor's Edge Allen over the top to the outside. That doesn't help them though, as the Knights hit the Bhangra Buster on Dennis for the pin. Lovely stuff.
El Ligero vs Ricochet
Main event tiiiiiiiiiiiiiiime! Two pre-eminent high-flyers are squaring off for the PROGRESS world title. It's El Ligero taking on Paul Heyman's guy – Ricochet.
The two men have a match that is a constant back and forth. Neither really has a solid string of offense, and there aren't really any rest periods. Because of those factors, how could the match be anything but thrilling?
The action progresses so quickly that it's really quite difficult to describe lucidly what happens. So, here's a list of moves instead! Ricochet hits a standing shooting star; an ace crusher; a big over the top senton. Ligs hits an inverted lung blower; perfect reverse 'Rana; and a springboard DDT for the win. Not the most detail, I know, but the match really is a blur of fast action. You could argue that slowing down a touch would have benefitted it. But it acts as an adrenaline rush of a match to top off the show. A success in my eyes.
And that's the end of Chapter 6, and this week's PROGRESS Prerogative, we heart violence. Let us know what you thought in the comments. And fear ye not; the column will return next Monday for Chapter 7.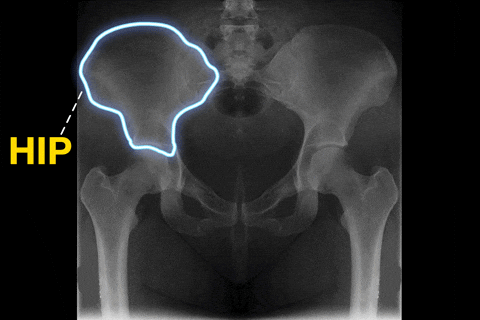 The PROGRESS Prerogative – Chapter One: The Beginning
The PROGRESS Prerogative – Chapter Two: The March of Progress
The PROGRESS Prerogative – Chapter Three: Fifty Shades of Pain
The PROGRESS Prerogative – Chapter Four: The Ballad of El Ligero
The PROGRESS Prerogative – Chapter Five: For Those About to Fight, We Salute You