Kevin Kesar has had various names throughout his brief career. One name that has long remained with him has been a winner. Known early in his career as Killer Kross has competed for several promotions during that time. His character often has had layers to it and a great deal of complexity often described by Kross himself, now as Karrion Kross.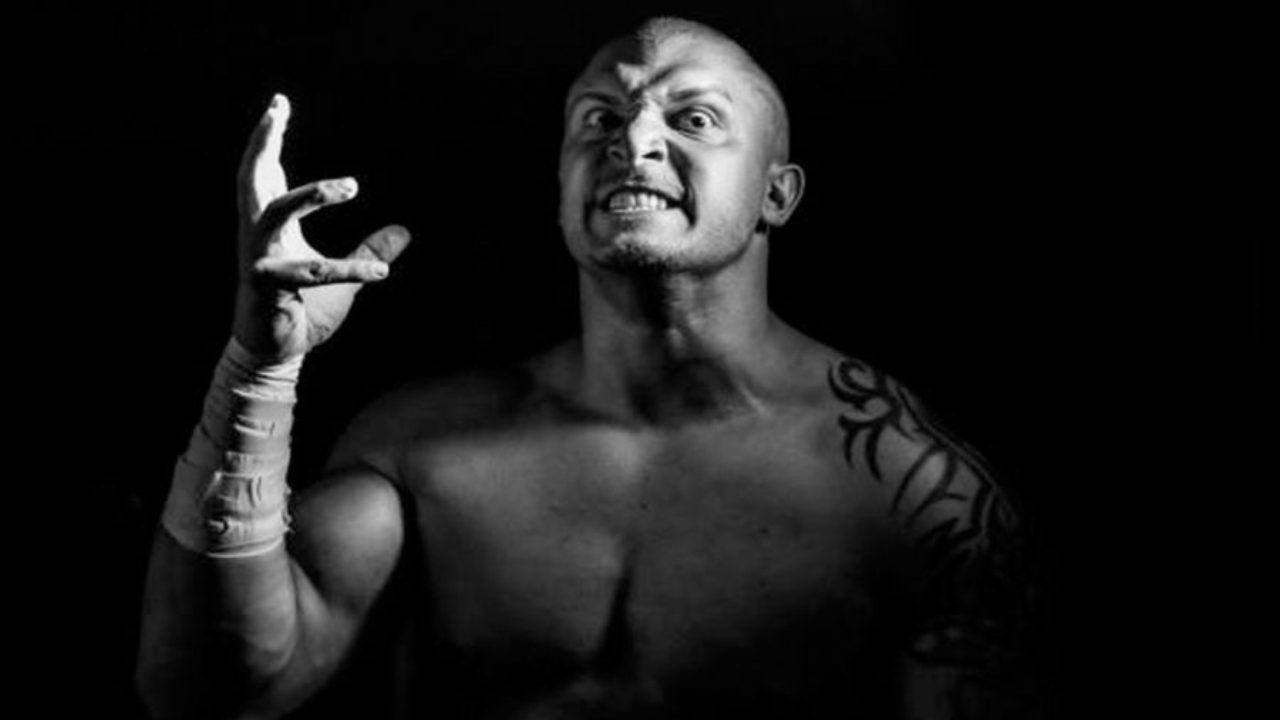 Karrion Kross: His Characters Origins
…And a lot of what I was inspired by getting into this was films like Bronson, American Psycho, Dark City, Jack Nicholson as Jack Napier… in Tim Burton's film, Batman, and then I kind of allowed the crowd and the narratives that I was organically given from writers to automatically narrate the direction of Killer Kross, and that's kind of how we got to where I am right now with this character presentation.
Narratives that I had done and my inspirations through things I enjoyed and what the crowd really wanted to see out of me really developed me into who I am today. – Kross on the emergence of his character
Kross first gained traction in 2014 in a match for Future Stars of Wrestling. At their Against All Odds event at the Sam's Town Hotel and Gambling Hall in Las Vegas. He was part of a twenty-man battle royal that saw him current AEW star, The Monsterhawk Murderer Lance Hoyt come out victorious.
It wouldn't be until July 2015 where Kross would compete for Jeff Jarrett's Global Force Wrestling promotion. He faced Bobby Roode in a losing effort as part of a television taping. While this time with GFW may have been brief, that isn't to say that it didn't help him.
A key to any professional's growth is their ability to adapt and grow. This was the case for Kross as part of the El Rey Network's Lucha Underground program. He had a couple of roles on-screen. It was while there that he emerged as The White Rabbit. As a member of Paul London's Rabbit Tribe where he ordered London to execute another character.
Karrion Kross 
The Lucha Underground and AAA Years
After competing with Lucha Underground, Kross began to compete for AAA in Mexico. It was while there where his on-screen chemistry with Johnny Mundo began. He came to the aid of Mundo, helping him capture the AAA Latin American Championship, Mega Championship, and World Cruiserweight Championship.
While there, he faced the likes of Psycho Clown, Cody Rhodes, Cain Valasquez, El Hijo del Fantasma, El Texano Jr, Dr. Wagner Jr, and Hernandez.
…Lucha libre is a totally different, other animal versus pro wrestling and sports entertainment. Their psychology is completely different. Their timing is different. The way they react with the audience is completely different, so you're getting a very different version of me while I'm down there.
I'm a huge fan of lucha libre, which I would assume would be pretty obvious that I'm working in lucha libre, but I was always asked to be a refreshing alternative to lucha libre, because if there's nine matches on the card, in all nine matches you'll get lucha libre – with the exception of mine.
You'll get a little bit of pro wrestling, a little bit of MMA, a little bit of power shots and striking and such. You'll get a little bit of hardcore violence. I'm kind of put in there as the variance for the rest of the entertainment on the show, so I would say it's different in that regard. – Karrion Kross on competing in Mexico.
IMPACT! Wrestling
Kross's next move, once his time in Lucha Underground came to an end, was as part of IMPACT Wrestling. In the Spring of 2018, Kross first appeared on-screen as an officer who was arresting Petey Williams. However, it would later come to be that he was in fact the one that who was the attacker and beat down a handcuffed Petey Williams. He would later join a faction alongside Austin Aries and Moose.
After this coalition came to an end, Kross was then engaged in a singles feud with Johnny IMPACT. These feuds showcased his fierce and scathing persona. The sheer viciousness of his character was evident against the likes of Eddie Edwards and The Sandman. Following his match against Eddie Edwards at Slammiversary XVII, Kross no longer appeared on-screen for IMPACT. Kross was released in December 2019, ending his time with IMPACT Wrestling.
With 2020 now upon him, Kross had a new sense of freedom presented to him. He would compete for independent promotions such as Pro Wrestling Revolver and even faced 'Filthy' Tom Lawlor in a match for Major League Wrestling.
The Future
Over the last few months, rumors began to circulate with WWE having an interest in Kross. There was little made about it by Kross publicly joining the company. However, as more and more signs began to become apparent not only was there interest in him but that it was mutual. In fact, it wouldn't be the first time Kross would compete for the WWE. It would be five years earlier when Kross would team with Darren Young to face The Ascension.
The speculation about Kross's arrival became official. On February 4th, 2020 the FS1 network program WWE Backstage said that Kross was coming.
This brings us to today. Karrion Kross has competed all over North America and the United Kingdom. His ascent to the top after catching the attention of WWE is incredible. After only being in action a few short years is remarkable. On Wednesday, May 6th, Karrion Kross made his debut for the WWE's NXT brand. He is a former Revolver Champion and FSW Heavyweight Champion. This isn't anything fans aren't already aware of with him as this is just an example of his success before the E.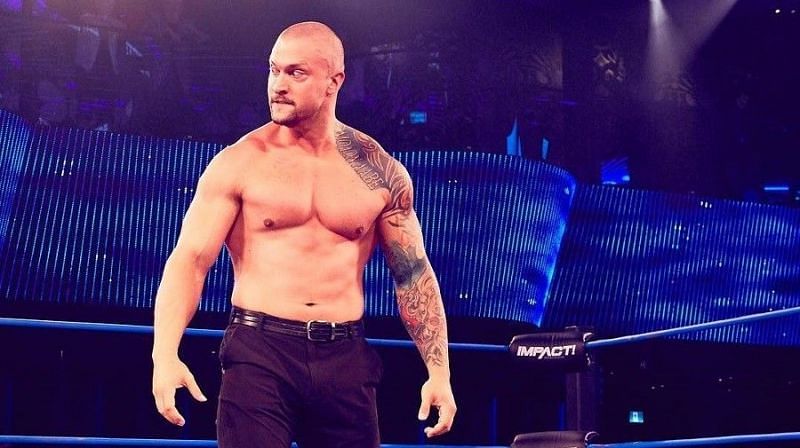 ********
Before the journey began for a number of WWE talent, their skills were being honed in gymnasiums, auditoriums, and in front of crowds of a few hundred people much like Karrion Kross. They never wavered in the pursuit of their goals, and those roads they traveled helped them achieve the success they have today. This is the newest series to be found here on Pro Wrestling Post, titled "Before the E". 'The E' is inspired by a common nickname for WWE. In order to understand where talent is today, it is important to understand how they came to be part of the Entertainment side of World Wrestling Entertainment. This week we present Karrion Kross.