One of the greatest recent examples of making a solid first impression is AEW's Shanna. Having made her debut this past October on an episode of Dynamite, she quickly impressed in her match against Hikaru Shida. Though Shanna lost, her performance received a positive reception. In addition to an undeniable heart, Shanna brings a wealth of experience amassed during her 13 years plus in wrestling. In this week's talent preview, we dive into the career of Portugal's Perfect Athlete, Shanna.
Shanna began her wrestling career in 2006, being trained under the tutelage of Louis Napoleon and Bruce Bammer. One of the first promotions where Shanna appeared was Frankreich-based Federation Francaise de Catch Professionnel in late 2010. During the same time, she debuted for Pro-Wrestling: Eve in the United Kingdom. In EVE, she worked with the likes of Saraya Knight and Britani Knight, the latter of whom would find fame in WWE as Paige. In November, Shanna worked her first tour: American Wrestling Rampage's Twisted Steel.
Shanna
In April of 2011, Shanna sought championship gold in EVE. Though she made it to the quarterfinals of the EVE Championship Tournament, she would ultimately fall to The Alpha Female, Jazzy Gabert. Later that summer, however, she claimed gold for the first time by defeating Jenny Sjodin to become the inaugural Association Bitterroise de Catch Champion. Shanna's efforts in EVE continued into the fall, where she worked with such talents as Emi Sakura and Hikari Minami. She also competed against Sakura for the ICEx60 Championship.
2012 saw Shanna continue her exploits across various independent promotions. In IPW:UK, she teamed with Nikki Storm to become Perfect Storm. In September, Shanna debuted for Swiss Championship Wrestling, making a huge impression by besting Laura Wellings for the SCW Ladies Championship.
EVE Appearances
Following additional EVE appearances in February of 2013, Shanna continued to reign as champion in different promotions. In May, she took part in EVE's Queen of the Ring Tournament. Shanna made it to the finals, defeating Sakura to win the entire tournament. In August, she debuted for Combat Zone Wrestling and SHINE, working with Nevaeh and Angelina Love, respectively. That same month, Shanna appeared for Women Superstars Uncensored, debuting in the Uncensored Rumble match. The following October, Shanna completed in WSU's International J-Cup, which saw her pick up another tournament victory by besting partner Storm in the finals.
Shanna made her way to Total Nonstop Action Wrestling in February of 2014 to work the UK Maximum Impact tour.
During said tour, she wrestled Gabert and multi-time Knockout Champion Gail Kim. Following an unsuccessful WSU World Championship match the same month, Shanna entered the company's Queen and King of the Ring Tournament. Alongside Chris Dickinson, she made it to the semifinals.
2015 saw Shanna wrestle multiple title matches during the beginning of the year. Though she fell short in said bouts, she ultimately struck gold once more at South Africa's World Wrestling Professionals in July. At WrestleMonster, she triumphed over Gabert for the WWP World Ladies Championship. In the months that followed, she appeared for AYA Catch and Kamizaki Pro, continuing to build her name in the process.
World Wonder Ring Stardom
The next major promotion Shanna continued to build her name was World Wonder Ring Stardom. She joined Stardom in May of 2016 and would appear for the company for the next two years. In addition to working with the likes of Kris Wolf, Mayu Iwatani, and Io Shirai, she competed for titles including the High Speed Championship. Later in the fall, Shanna appeared for the German Wrestling Federation, vying for the GSW Ladies Championship. In October, she beat Saraya Knight for the title in question, holding it for several months afterward.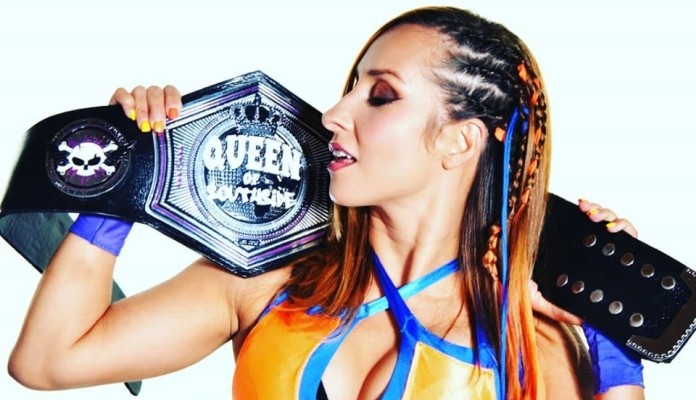 In addition to holding the GSW Ladies Championship heading into 2017, Shanna made additional EVE appearances starting in February. Furthermore, she competed in the EVE Championship Tournament in May. Starting in June, she took part in Stardom's Shining Stars tour. During said tour, she bested Wolf for the High-Speed Championship; she would drop it to Mary Apache the following month. In October, Shanna competed in Germany-based Power of Wrestling. During the tour, she became the inaugural POW Ladies Champion.
Shanna | Southside Wrestling Entertainment
Shanna continued to work for various promotions in 2018, including Southside Wrestling Entertainment, where she previously appeared years prior. She competed in the company's Queen of the Ring Tournament, the Queen of Southside Championship on the line. In November, not only did she win the tournament but the title in the process. She would go on to successfully defend the championship against Kimber Lee, Laura Di Matteo, Kanji, and Xia Brookside before the year concluded.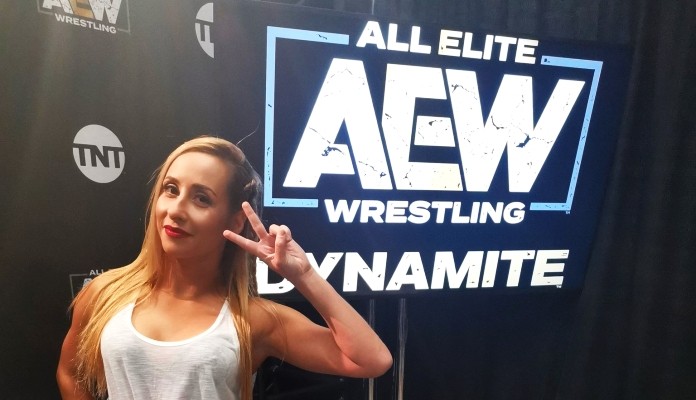 2019 proved to be an eventful year for Shanna in many ways. In addition to many successful Queen of Southside Championship defenses, she participated in the Kamizake Pro Fighting Females Championship Tournament in April. Shanna made it to the finals before defeating Chantal Jordan to become the first-ever champion once more. In October, Shanna appeared for All Elite Wrestling on an episode of Dynamite. Though she lost her first AEW match to Hikaru Shida, her performance impressed. Following the match, AEW Executive Vice President Cody took to Twitter to confirm that Shanna would be with AEW on a full-time basis.
She is All Elite
On episode 8 of AEW Dark, Shanna went into detail about wrestling in Portugal and her trials in the business. In addition to coming from a country where wrestling was practically nonexistent, her confidence was tested. During her stint in TNA, she was told that she looked "too fat" and didn't "look good on TV," which led to personal problems. It's difficult to believe that Shanna, who became a fast favorite among AEW viewers, was close to retiring. With renewed confidence, not to mention a wealth of fan support, Shanna will be one of the many AEW wrestlers to watch heading into the New Year.
Previous AEW Talent Previews:
Dustin Rhodes, Part 1 Part 2 Part 3