Wrestling has long been known for its various styles and variations. Whether it be something more technically based and methodical to something more tied to an athletically connected background, Wrestling is an art form with an array of different canvases. Catch Wrestling is a style that combines two different disciplines together. The style has best been described as a hybrid of grappling styles combining various holds and submission maneuvers to gain an advantage on an opponent.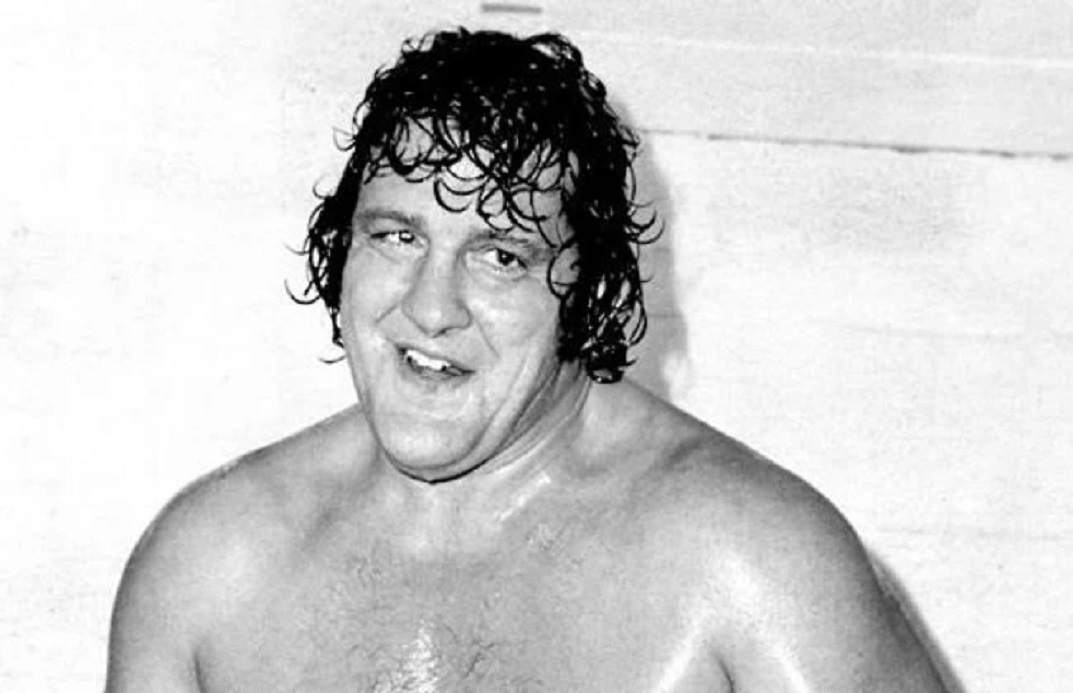 Billy Robinson – The Shooter of Catch Wrestling
It will take from Indian, British, and Irish forms of grappling, morphing into one celebrated style unto itself. While its origins date back over a hundred years as a form of an exhibition in carnivals and fairs, one of the leaders of its discipline has left an indelible mark on the industry.
They were on starvation's door. They were doing 10-, 15 hour-a-day shifts — whatever. There was no money. You got a guy that did eight hours in the coal mines; he'd come home and have beans on toast with a fried egg on top, and that would be his major meal of the day.
So anybody who became good at any [sport], whether it be in England or Europe, rugby, soccer, whether it be boxing, Wrestling, jiu-jitsu, whether it be Cornish-style Wrestling or another one, Cumberland-style Wrestling, anybody that became any good at any early age turned pro to make money for their family. Until the 60s, there was no amateur world champion [who] had any chance with any professional. – Billy Robinson on Catch Wrestlers of the 1920s and 1930

The career of Billy Robinson back in 1955 as an amateur. Within a couple of years, Robinson was a National Champion in his home in Britain. The following year he would capture the European Open Wrestling Championship. His training has long been synonymous with the legendary 'Snake Pit' under Billy Riley. It would be Snake Pit gyms that would expand with one location being established in Japan.
A true test of Robinson's perseverance was having to overcome the conditions that his contemporaries, such as Karl Gotch, had to endure was that the facility didn't have a toilet which was considered an extravagant item and beyond the needs of those trailing as they were not provided in the gym. The training was grueling and certainly a means of how Riley could weed out those he considered too weak to continue. To the benefit of Robinson, he endured this training for eight years.
Japan & Kendo Nagasaki
Robinson would be part of a series of matches that highlighted his skillset. This was no more evident than when he competed for Yoshihara as part of the International Wrestling Alliance. After defeating Toyonobori, Robinson was the IWA Heavyweight Champion. He appeared to be the focal point for the promoter Yoshihara at the time.
One of Billy Robinson's greatest rivals in the early part of the 1960s was against Kendo Nagasaki. The two style's aesthetically couldn't be more different. Robinson carried with him a straight-ahead no-nonsense method of attack. In contrast, Nagasaki was as committed to gaining a psychological advantage over his opponents with his character's allure and enigmatic nature.
His North American Travels
Robinson came to Canada in 1969 and competed for the late Stu Hart's Stampede Wrestling in Calgary, Alberta, Canada. Stampede Wrestling was also home to the famed Hart family years later but, prior to that, had notable Canadian talent to whom Robinson would cut his teeth against. In Stampede Wrestling, he would face Archie' The Stomper' Gouldie. Gouldie was a featured attraction in Canada, and a match against Robinson would truly be a battle between two men of various styles coming together to put on a proper display of athletic competition.
As the match would turn out, it would be, in fact, Robinson that would ultimately defeat The Stomper upon his time in Canada. In defeating Gouldie, Billy Robinson would face then NWA Heavyweight Champion Dory Funk Jr.
That week with Billy Robinson was a learning experience in a different style of Wrestling. Not amateur style but shoot style; Billy was for real mentally and physically as tough as they come, like a champion should be, and that helped me tremendously through my next 4 years as NWA World Champion. – Dory Funk on Billy Robinson

Robinson moved throughout the United States and Canada, competing for the likes of Verne Gagne and the American Wrestling Association. He also earned acclaim competing in Montreal in the early 80s against the likes of Pierre Lefebvre and Dino Bravo. Robinson even wrestled then WWF Champion Bob Backlund in Montreal, Quebec. In fact, he would face Backlund as part of a 60-minute time limit draw. He was undoubtedly a wrestlers wrestler. Robinson met some of the biggest names in the industry at the time.
During his time in Japan, if one match could best put Billy Robinson at the forefront of catch Wrestling would be the match advertised as "The Match Between the World's Top Two Technicians." When Robinson faced Antonio Inoki, it truly was a crescendo on this talented technician's various submission moves that reflected how talented and popular he had become worldwide. He would continue to apply the training he had learned years earlier during his time in the Snake Pit.
"I always think about Billy when I get in the ring. After he passed away [in 2014], I remember Josh [Barnett] saying, 'At the end of the day, if Billy would look at it and nod his head, then you're doing fine.' I hope Billy would be understanding that I'm trying to do this balancing act between my old-school, pure wrestling style and the way it's presented on TV today." – Shayna Baszler on hoping to make her former trainer, the late Billy Robinson, proud
It was in Japan where Robinson earned the attention of his contemporaries at the time. As stated earlier, his match with Antonio Inoki was heralded as a match of two of the world's top. But it was about the indelible mark that Robinson made on the sport that stands today. He was part of a movement that elevated the art of 'shooting' in the ring. In fact, the style became part of a promotion known as the Universal Wrestling Federation (1984-1986) that operated out of Tokyo, Japan.
Robinson wouldn't necessarily compete there but would do so in the UWF International promotion. While the acronym is similar, the actual name of it is quite different. Union of Professional Wrestling Force International or UWFi was another shoot-style-based promotion based out of Japan, not unlike the UWF. It was as part of the UWFi where Billy Robinson would compete in an exhibition contest. He would help to elevate this style against the likes of former AWA Heavyweight Champion Nick Bockwinkle.
Robinson, along with the likes of Danny Hodge and Lou Thesz, were brought into the UWFi to help lend some credibility to the promotion. Whether it was as a competitor or a trainer, Billy Robinson carried with him a wealth of knowledge. It is that knowledge that lent itself to be shared today among of some of MMA and Wrestling's greatest in the world.
From his comments above, it is clear to see that Robinson wasn't one to mince words. He had a clear mindset when it came to training and competition. His guidance is as evident today with talent as it ever was. One of his most notable students, Josh Barnett, shared how it was to sit under the learning tree that was Billy Robinson.
"It was a very fortunate opportunity for me. If I wasn't over there in Japan, I wouldn't have ever came across Billy, to be honest. My time I spent training under Billy and the thing that I learned in terms of technique, coaching, understanding what you're doing in a work-and-shoot environment have went a long way for me. The guy knew shooting and working like nobody's business. Billy was well versed in Wrestling, boxing and fighting in general." – Josh Barnett on learning under Billy Robinson.

Robinson's contributions to Wrestling go beyond his matches and who he has faced. It goes beyond the challenges he faced during his eight years of training at the Snake Pit. For Billy Robinson, it carved a legacy that is instilled in the wrestlers he trained and the mindsets he helped further develop. Wrestling wasn't for the weak; it was all about ensuring that preparation was key regardless of who stepped across the ring from you.
Even the most notable and decorated wrestlers that could easily be one's that looked past Robinson quickly learned that would be the beginning of their downfall. As the years have passed since Billy Robinson's passing, the names that speak of him and have sat under his learning tree are countless. From those quoted above to those that apply his theories each time they step in the ring, the legacy of Billy Robinson and his mentorship in catch Wrestling will long live beyond what he did in the ring.