At next week's NJPW Wrestle Kingdom 13 event, the culmination of a near six-month long feud will come to a conclusion when the leader of Los Ingobernables de Japon, Tetsuya Naito will have a chance at redemption against the man that beat him for the IC championship, Chris Jericho. We preview the Tetsuya Naito vs Chris Jericho IWGP Intercontinental Championship Match for Wrestle Kingdom 13.
If you're unsure of the backstory to these two giants of pro wrestling, then let me guide you as to What To Expect on January 4.
It was at this past June's Dominion 6.9 show that Jericho defeated Naito for the IC championship in a very physical and brutal match, finishing his plan that he implemented on New Years Dash, the day after Wrestle Kingdom 12, where he surprisingly ran in and beat down Naito after his match with fellow LIJ partners against the CHAOS stable.
For months after, Jericho (in his new Clockwork Orange Alpha guise) paraded his new trophy, taunting others that a gaijin held a major NJPW championship, but it wasn't until November 3 at NJPW Power Struggle that Jericho had his first defense of his championship.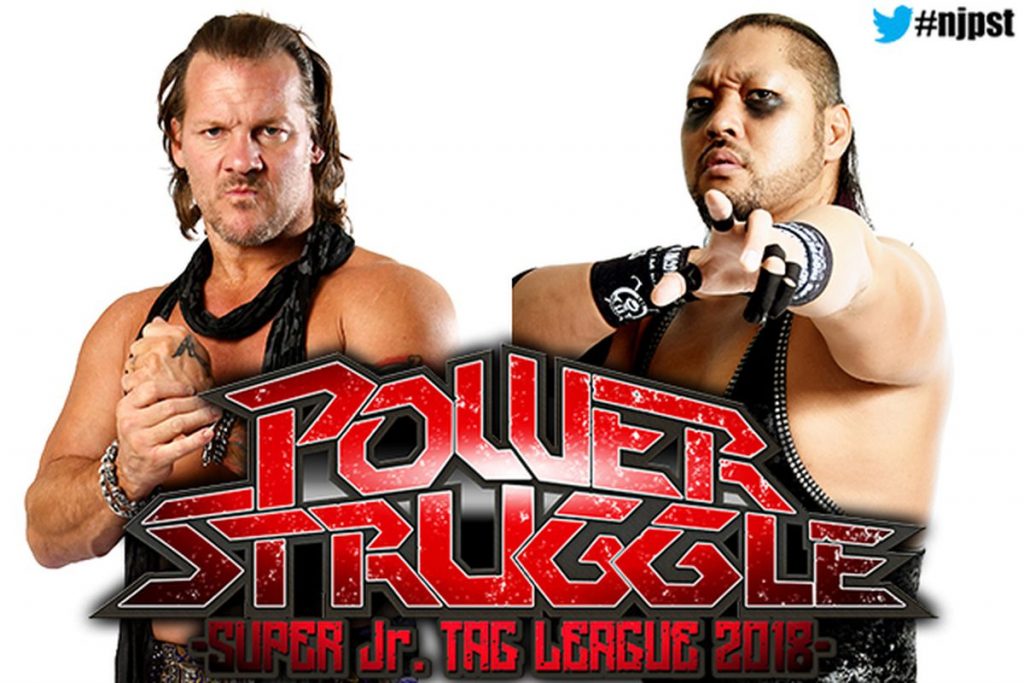 He defeated EVIL (a member of Naito's LIJ faction) in a great match, one of Jericho's best in recent times. But it seemed that Chris wanted to put the young EVIL in his place and carried out a beat down after the match, which brought out Naito to make the save, and to officially challenge the Alpha One for a match at Wrestle Kingdom 13.
Jericho originally blew off the challenge from Tetusya and never took it seriously, but it wasn't until NJPW management made the match for WK13 official that Jericho then ramped up his psychological warfare on Tetsuya.
Two weeks ago at a scheduled Wrestle Kingdom 13 press conference, things broke down in dramatic fashion as Jericho kept taunting Naito, insulting him and generally trying to get a rise out of the "Starlight Genius"…..Which worked when Tetsuya retaliated by spitting a mouthful of water straight into the champion's face, which then resulted in a pull-apart brawl in front of the associated press.
Naito vs Jericho IWGP Intercontinental Championship Match
The very next day, Jericho shot a promo of his own (which was released last week by NJPW), where he promised he would end the career of Naito.
"Felt good yesterday, Naito, at Korakuen Hall after you spit in my face at the New Japan office. I beat the hell out of you with a chair at Korakuen Hall, It's fair, right? Anything is fair, right? Anything is fair when it comes to Jericho and Naito II because it's going to be the last night of your career at Wrestle Kingdom 13, Naito. All of your fans, thousands, hundreds of thousands, millions of fans around the world will be crying as soon as our match is finished. I'll still be the IWGP Intercontinental champion and you'll be finished"
Naito responded, in his usual Tranquillo way, with a video message of his own.
"You, a self proclaimed superstar, Mr Chris Jericho, even said you would retire me at Wrestle Kingdom 13 in the Tokyo Dome? While I'm looking forward to my match with you at the Tokyo Dome, I have just one thing to remind you of. Please don't wear that lame make up, because it's going to be YOUR last match of your career."
With Naito's still rather controversial loss to Okada in the main event at last year's Wrestle Kingdom 12 fresh in everybody's mind, and seemingly a foregone conclusion, the story getting here to this point has been great old fashioned simple storytelling.
Ever since Jericho returned to NJPW with this new evil demented persona, he has held nothing back and pulled off great matches against Omega and EVIL. I can guarantee you that this match with Naito will be even better than both of them combined. The storyline, the intensity, will all culminate in an early contender for Match Of The Year.
Mark Blake Facebook – MarkBlakeSmart
Mark Blake Twitter – @Smart_Mark_B
Pro Wrestling Post Facebook – ProWrestlingPST
Pro Wrestling Post Twitter – @ProWrestlingPST