The Battlelines were drawn and the Southern Pro Wrestling  ( SPW ) fans were in for a real treat with the long-awaited return of Deadly Sins.  Kane Khan and J.K Moody both were graduates of the SPW Academy where they sparked a bond and grew in two of the most exciting young and talked about wrestlers.  The partnership seemed to be unbreakable but the drive for singles glory drove a wedge between Khan and Moody leading to one of the most exciting rivalries in SPW to date.  A return was always something the fans had longed for, and the announcement came just in time for Battlelines.  The real test for Deadly Sins now would be to see if they could deliver like they once did, and at Battlelines the answers to all of these questions were answered.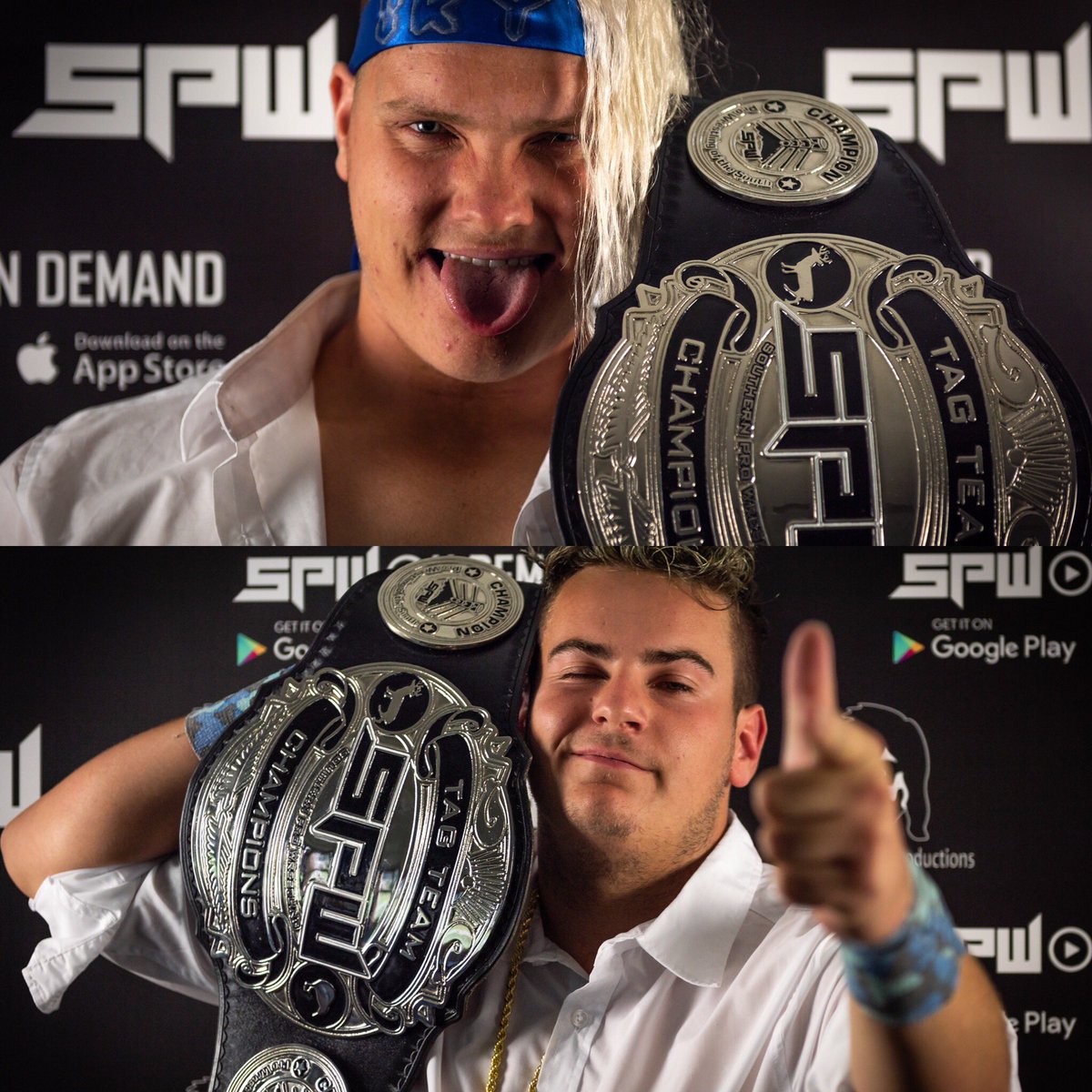 Detention was quite arguably one of the most dominant tag teams to hold the SPW Tag Team Championship.  It would take the magic and ring awareness of the former tag team  Deadly Sins to put on an absolute stunner of a match that featured some of the most remarkable dives to the outside that will leave your jaw dropping to the floor.  The SPW fans were treated to an absolute classic and one that will be remembered as the match that elevates the four participants to all new levels in the world of professional wrestling. While all the talk may have been about Deadly Sins we can not forget the incredible performance put on by Detention.  Detention managed to have an excellent run at the top of SPW as the champions having dished out defeats too many of the best that New Zealand has to offer.  At the end of the day though it was the pure magic of J.K Moody and Kane Khan that could not be stopped and we were treated to brand new SPW Tag Team Champions Deadly Sins.  The SPW Tag Team Championship was only introduced to the company just over one year ago on March 3rd, 2018.  Only a handful of teams have risen to the occasion to hold these title belts.  Deadly Sins have finally seized their opportunity and etched their legacy upon the SPW Tag Team Championship.  Massive congratulations go out to J.K Moody and Kane Khan for their triumphant win at Battlelines, you two just lit the wrestling world on fire.  This match was one for the ages and now with Detention looking to regroup and prepare for the inevitable rematch, we can only prepare ourselves for more magic yet to come from these two teams.
If you wish to catch up on all the programming from our good friends at Southern Pro Wrestling then head on over to Southern Pro Wrestling New Zealand where you can subscribe to their streaming service.  SPW On Demand is a very easy interface to navigate and videos play incredibly smooth on theirs.  Production values are absolutely top-notch and SPW On Demand for every bit of the action is worth your investment, so go ahead and get yourself signed up so you can get in on what is easily one of the most exciting promotions in all of professional wrestling.  Congratulations once again to the new SPW Tag Team Champions Deadly Sins.
To read our preview of Southern Pro Wrestling New Zealand Battlelines click here.
To read recent #TheNew blogs here at Pro Wrestling Post about Brian Cage, LAX and Kento Miyahara visit our homepage or click the highlighted text.