There are times in wrestling when a moment can be memorable for all the right reasons.  Once again the amazing talent at Southern Pro Wrestling New Zealand (SPW) is prepared to make a memory once again.  On May 4th, 2019 from Corinthian Centre Southern Pro Wrestling New Zealand presents Battlelines.  So what exactly could this memory be that SPW has planned for the wrestling fans?
Photo / www.facebook.com/SPWNZ/
Kane Khan and J.K Moody are stepping back inside the squared circle, only for the first time in quite some time, it will not be as rivals but rather as the reunited team of Deadly Sins.  Detention the current SPW Tag Team Champions have proven to be quite the pairing and proving to this point to be unstoppable as the champions.  Many would argue that much of the champion's success has been to do with the guidance and often devious underhanded tactics of their manager SPW General Manager Professor Palmer.  No matter how you choose to look at it the champions Detention are a very talented team and have proven to be very credible champions, now they do face their toughest competition to date.  Kane Khan and J.K Moody are former SPW Tag Team Champions and also former SPW Heavyweight Champions as well so they know exactly what it takes to get the job done and rise to the top.  Expect this match to live up to every bit of the hype and quite possibly steal the show.
Photo / www.facebook.com/SPWNZ/
When it comes to the SPW Heavyweight Championship match everyone waiting with anticipation for the announcement as to who would challenge Hooligan at Battlelines.  Finally, wrestling fans found their answer and it was SPW General Manager using his authority to announce himself as the next challenger to the SPW Heavyweight Championship.  It would be easy to think that this should be a walk in the park for a wrestler the talent level that Hooligan is at, however, this easily could turn in to a classic case of one underestimating their opponent.  Professor Palmer would not dare put himself in a situation where he will simply go one on one with Hooligan, he is much smarter are far more sly to allow for that situation.  Hooligan is going to need to keep his wits about him because Professor Palmer is going to come with tricks up his sleeve, and if Hooligan is not careful we very well could see the unholiest new crownings of a champion in SPW to date.
Photo / www.facebook.com/SPWNZ/
Battlelines already boasts a memorable card with the two championship matches and the action does not stop there.  Kingi is one of the most legendary names in New Zealand wrestling and he will be making his way to Battlelines.  On the opposite side of the ring is Wana Fight and he is looking to do what many would consider being a near impossible task and that is walking away with a victory over Kingi.  Kingi is a seasoned 19 year veteran of the business and he would have studied Wana Fight and prepared himself for the match at hand.  One thing is for certain everyone in attendance is going to be in for one hell of an encounter.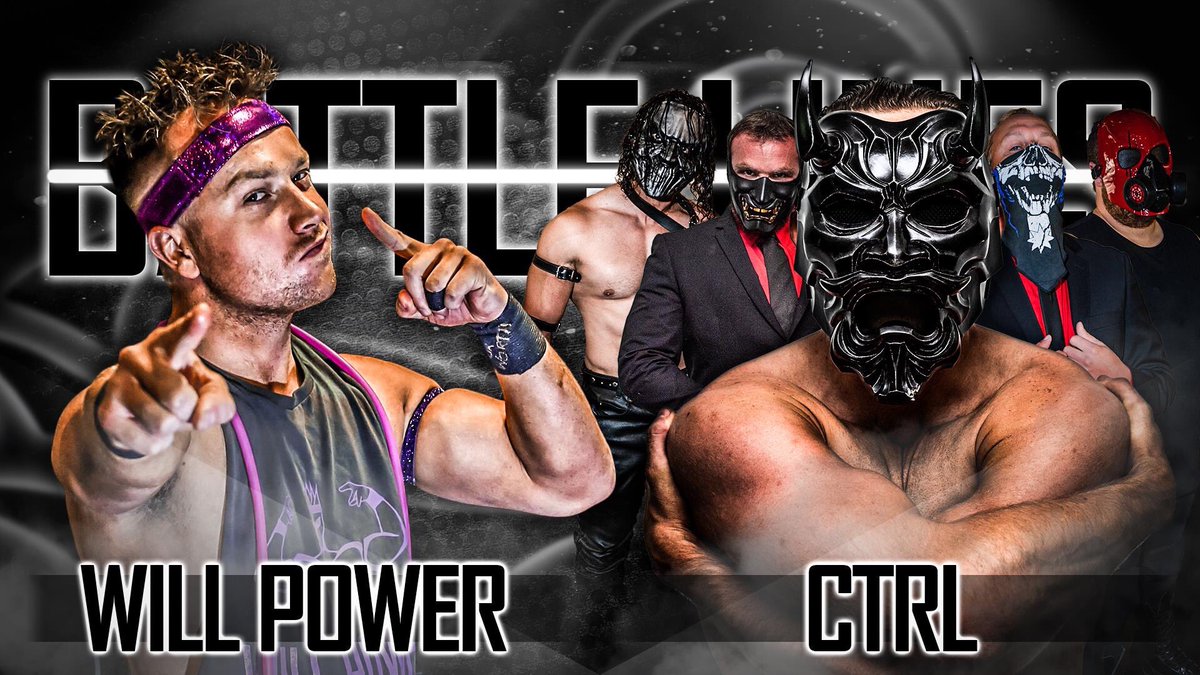 Photo / twitter.com/spwrestlingnz
Will Power finds himself in quite the predicament at Battle Lines as he is set to go to war in a 1 vs 4 situations.  CTRL is out for Will Power and at Battlelines and thanks to GM Professor Palmer, this match has been sanctioned.  Will Power might be facing the impossible but Will Power does not back down from any challenge he is faced with.  Expect a lot of heart and courage out of Will Power but the power in numbers game will be utilized by CTRL.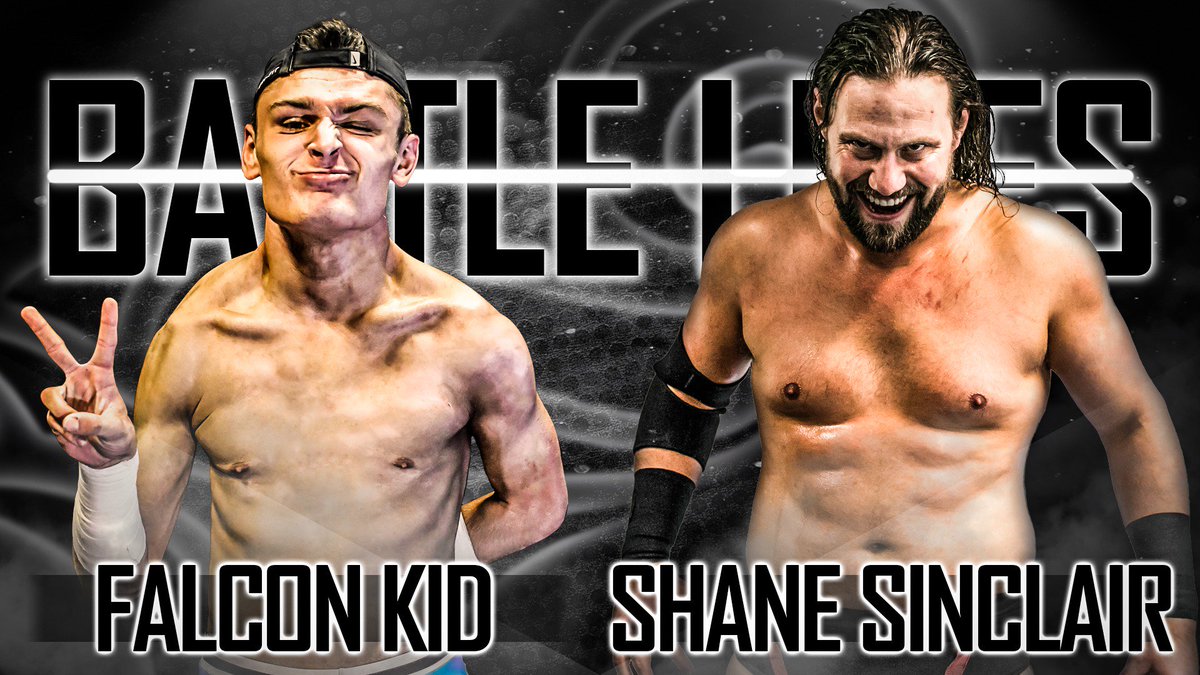 Photo / twitter.com/spwrestlingnz
Queenstown Wrestlefest witnessed an excellent encounter between Falcon Kid and Shooter Shane Sinclair in which Falcon Kid wound up victorious.  The match was so good that it was only suitable that a rematch would be set for Battlelines.  Will Falcon Kid once again be able to advance his career at the expense of Shooter Shane Sinclair?  Shane Sinclair will stop at nothing to assure that he does not fall victim to Falcon Kid in back to back encounters. Who will walk away victorious at Southern Pro Wrestling's Battlines?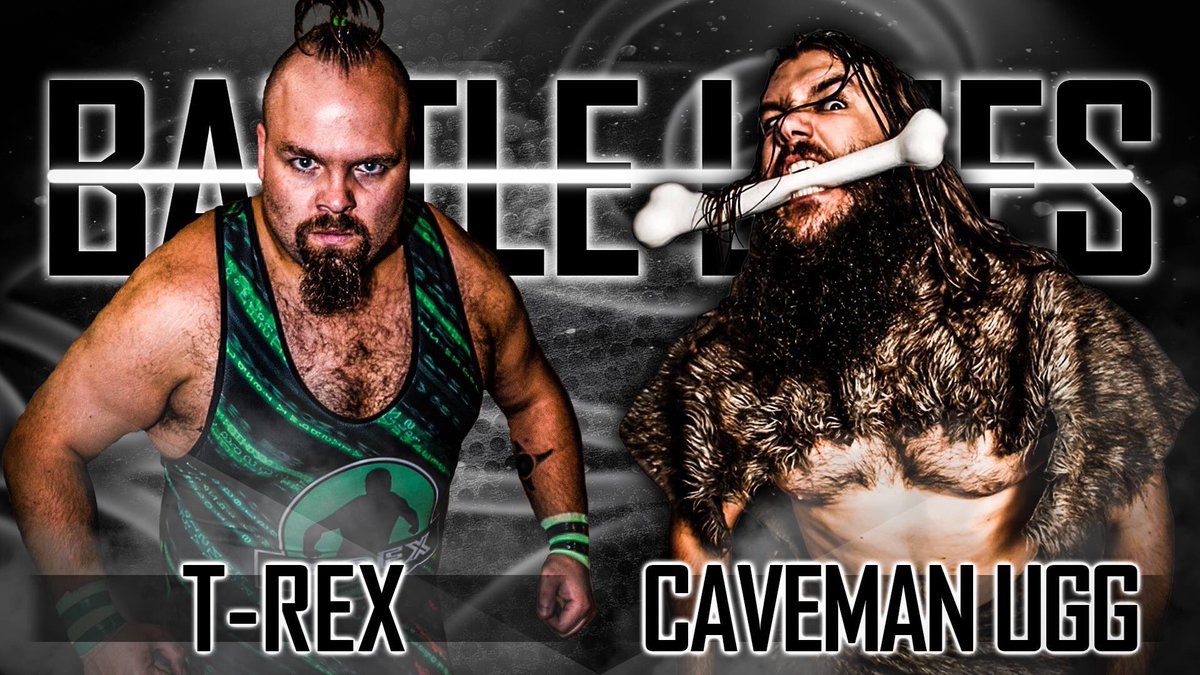 Photo / twitter.com/spwrestlingnz
The final match for Souther Pro Wrestling New Zealand's Battlines, boasts hugely notable match up. T-Rex has been the heart and soul of SPW since the day the company opened its doors.  T-Rex has been there through it all and managed to take on and conquer any challenge that has been put before him.  SPW's resident big guy the Jurassic T-Rex is going to be in store for the fight of a lifetime.  Caveman Ugg the reigning and defending PWA Black Label Heavyweight Champion is making his way from Australia to be at Battlelines.  The news of Caveman Ugg's arrival is huge no matter which company or where in the world you are, Caveman Ugg is a true treat of an athlete and is going to be bringing his incredible brand of wrestling to the fans in New Zealand.  Caveman Ugg and T-Rex is going to be the kind of match that will cater both to fans of hard-hitting action as well as fans who like to see true athleticism from two large and intimidating in ring generals.
Battlelines proves once again why wrestling fans truly need to be tuning in to Southern Pro Wrestling New Zealand.  The card for Battlelines is exciting, fresh, and memorable.  Championship encounters, a tag team return, and a match with Caveman Ugg should give anyone more than enough reason to get a ticket to be part of all the action at SPW Battlelines.  If you are unable to attend remember that you can sign up for SPW On Demand right from the SPW website.  You can also check out some of the previous work from SPW as well from our good friends over at POWERSLAM.TV, if you want to get a free one month trial of their service then simply use the coupon code "MUNSONED" and you can get on board with streaming some of the worlds best independent wrestling.  SPW Battlelines make sure to spread the word, be in attendance, or get yourself a subscription to SPW On Demand so you can join the rest of us with some wrestling on the edge of the world.
To read A Brief History of Southern Pro Wrestling New Zealand click here.