Deathmatch Wrestling – The Dawn of the Ultra Violent Era
(to read part one click here and to read part two click here)
It's not a stretch of the imagination to assume that ECW singlehandedly popularized hardcore wrestling in the West. Though WCW and WWE were dabbling in their own respective hardcore divisions, ECW's focus on the "extreme" granted it a legacy that would go on to inspire a new era of violence in professional wrestling.
That's why the hardcore wrestling promotions that proceeded ECW are so intriguing to look into. Just as ECW made crashing through tables, wrapping a person in barbed wire and setting each other on fire popular, the companies birthed out of its concept, augmented the violence even further. Just as BJW and IWA Japan set to increase the brutality introduced by FMW and W*ING, the Western promotions emulated that trend with ECW as well.
Deathmatch Wrestling – The Dawn of the Ultra Violent Era
The Naughty Noughties (XPW, CZW, IWA, etc..)
Ian Rotten, who had previously revolutionized hardcore wrestling in the West with his Taipei Deathmatch against Axl Rotten in 1995, formed IWA Mid-South among his ECW exit. IWA Mid-South was one of the first true independent American promotions, launching the careers of wrestlers who would go on to experience great success like Jon Moxley, Chris Hero, and CM Punk.
In addition to its vast cast of future legends, IWA Mid-South was best known for pushing the envelope when it came to in-ring violence.
Ian Rotten and his company would come under fire by the Kentucky Boxing and Wrestling Commission for a number of instances that went beyond the boundaries of violence expected upon them by those in charge. These instances all shared in common a great deal of blood and dangerous weapons.
Not only were the matches in IWA Mid-South a danger to the performers, but the fans in attendance as well, as flying glass shards and the use of sharp objects became commonplace in the ring. These troubles eventually forced Rotten to relocate.
It was after IWA Mid-South's relocation that the promotion introduced Western fans to the notion of deathmatch tournaments, with their annual "King of the Deathmatch," a concept borrowed from IWA Japan. The tournament saw wrestlers perform in multiple matches throughout the night as the tournament progressed.
Just as Cactus Jack and Terry Funk wrestled four deathmatches a night in their IWA Japan tournament a couple years prior, the IWA Mid-South roster did too.
The first few tournaments' participants would reach fame in later years for their performances in IWA Mid-South, including Nerco Butcher, JC Bailey and Madman Pondo. To give an idea of the incessant violence showcased in these tournament matches, the 2002 finals saw "Spyder" Nate Webb compete in a losing effort against Necro Butcher in a "No Ropes Barbed Wire, Electrified Light Bulbs, Fluorescent Light Tubes, House of Pain, Caribbean Spiderweb, Barbed Wire Board, Pool of Lobsters Deathmatch."
Since its inception in 1996, IWA Mid-South has pretty much been a constant in hardcore and deathmatch wrestling. Despite numerous hiatuses, cancellations and scandals, Ian Rotten's creation has delivered some of the wildest and most brutal matches of all time. Yet it wasn't always alone in its journey to combat ECW.
When Xtreme Pro Wrestling launched in 1999, it was essentially branded as ECW's competition. Its promoter, Rob Zicari (a.k.a. Rob Black), was the owner of Extreme Associates, a hardcore pornography studio working out of Los Angeles. Seeing the success of ECW's product and their willingness to merge alternative lifestyles with professional wrestling, Black's vision for XPW was an even more extreme version of Philadelphia's ECW.
Black saw Paul Heyman's ECW as hardcore wrestling for the east coast and his XPW as hardcore wrestling for the west coast. For XPW's first year, the promotion was a standard independent hardcore wrestling organization. This wouldn't last long however, as Black's eccentricity and ego drove him to pull a stunt that brought the company into the public eye.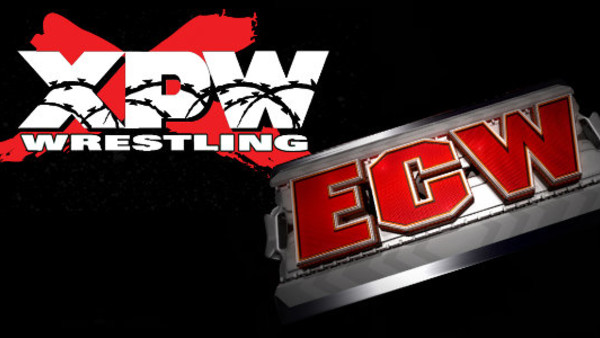 On July 16, 2000, ECW held their sixth Heatwave pay-per-view. The show took place at the Grand Olympic Auditorium in Los Angeles… XPW's hometown. Black, already dead-set on being seen as ECW's competition, ordered a few of his roster members and ring crew to invade the show.
During the show's main event between Justin Credible and Tommy Dreamer, the XPW faithful revealed their XPW shirts, made XPW hand signals in front of the hard camera and created a scene as the crowd, tuning in to what was going on, got rowdy. XPW's intruders and ECW's roster eventually began brawling in the parking lot, creating even more hostility between the companies and in turn, more rage in Rob Black.
XPW's popularity rose over the next few years, and alongside bringing in and signing some of ECW's most well-known talents like Sabu, Terry Funk and Shane Douglas, the company was harboring their own brand of hardcore wrestlers like Messiah, Supreme and Jack Evans. All of whom are synonymous with early-mid 2000s hardcore wrestling today.
Around this time, XPW was perhaps most famous for doing everything in their power to take the violence being showcased by ECW and driving it up to dangerous extremes. This increased danger meant higher falls, stiffer shots and general recklessness.
At XPW Freefall 2002, ECW and hardcore legend, New Jack, infamously threw real life (and kayfabe) nemesis, Vic Grimes, from a 40-foot scaffold suspended above the ring after tasing him.
In a backstage promo prior to the match, New Jack told fans that he was "…going to get away with murder. Real murder." Jack has openly admitted that he was attempting to kill Grimes, yet Grimes flipped over mid-fall, allowing his legs to hit the ropes and saving him in the process. "His bi**h-a** would have hit the concrete floor and he [would have] splattered like a f***ing egg," New Jack told Vice. The throw was in response to the "Danbury Fall," in which two years earlier at ECW Living Dangerously 2000, both men fell 15-feet onto a concrete floor with the 300-pound Grimes landing on Jack's head as they landed, nearly killing him.
XPW's behind-the-scenes drama only amplified its absurdity, as Rob Black's legal troubles and personal life tends to overshadow the company's matches when looking at its four-year run in retrospect. After a real-life affair between XPW's top star, Messiah, and Black's wife, Lizzy Borden, Messiah's house was broken into.
His thumb was cut off and he was brutally assaulted, but he fought back enough that the intruders ran out of the house. Though no conclusive evidence points to Black being responsible for the assault, the general consensus between those who worked with him and fans is that he was the mastermind behind it.
Former adult film actress and XPW alum, Jessica Darlin, told Vice that everyone assumed that the assault was Rob Black's doing. "I remember looking at my husband and going 'F**k, we all know who did this'," Darlin recalled. Fans and wrestlers alike were soured by the Messiah incident, and the company was fading.
XPW was on its last legs. After some horrendously low attendance numbers and buyrates, Black and his wife were federally indicted on obscenity charges due to Extreme Associates' production of illegal pornography. It was the final nail in XPW's coffin.
Perhaps the most well-known post-ECW promotion however, is John Zandig's Combat Zone Wrestling. The company started out as a wrestling school in the late 90s that periodically put on shows in their native New Jersey, featuring future deathmatch legends Nick Gage, Lobo and Justice Pain. In short time, CZW was seen as New Jersey's underground hardcore territory, as their shows never shied away from what they called "ultraviolence."
Ultraviolence, in the context of CZW, meant that hardcore wrestling was evolved. Though tables, ladders and chairs were commonplace, so were the likes of glass, light tubes and staple guns. The institution of these seemingly more dangerous weapons granted CZW a working relationship with Japan's most depraved deathmatch promotion, Big Japan Pro Wrestling.
After the tie-in came to an end, CZW was forced to relocate due to New Jersey's ban on the performance of deathmatch wrestling. This ban (coincidentally or not) came after a spot involving BJW's Jun Kasai's elbow bone becoming exposed on CZW programming after being cut with glass.
CZW relocated to Delaware in mid-2000, and would soon grow a large fanbase as the promotion developed its own style and presentation. CZW began hosting their annual "Tournament of Death," which would become one of the promotion's staples and signatures, in which deathmatches were held the whole night until a tournament winner was crowned.
The matches in these tournaments often featured unimaginable violence and introduced CZW fans to new names, new spots and new moments that would go on to be synonymous with the company forever.
At both T.O.D. I and T.O.D. II, CZW original and true deathmatch legend, "Sick" Nick Mondo, would be responsible for two of the company's most memorable spots. During the first tournament, Mondo took a powered-on weed-whacker to the stomach at the hands of Wifebeater, as blood sprayed out of his body like mist. During the second tournament, Zandig dropped Mondo from a 40-foot roof down onto a stack of tables and light tubes.
The drop was overshot however, and Mondo's back made contact with the concrete. Amazingly, he continued the match and went on to win the tournament. He would retire from wrestling shortly after at 23-years old. "I want to thank all of you people, for letting me be your hero," Mondo told fans as he held his trophy in the air.
Even 20-years later, there is perhaps no name as synonymous with American deathmatch wrestling than "Sick" Nick Mondo. In the documentary Unscarred: The Life of Nick Mondo, Mondo recalls the aftermath of his final match:
Other winners of the annual Tournament of Death throughout the years include names that would go on to represent deathmatch wrestling for the rest of their in-ring careers. Without Tournament of Death winners like Nick Gage, Brain Damage, Danny Havoc and Matt Tremont, deathmatch wrestling wouldn't have the following that it does today.
During T.O.D. VIII, a particularly notorious match between Thumbtack Jack and Nick Gage went horribly wrong, when a botched spot resulted in a match stoppage. Jack had tossed Gage into the ring ropes, which were covered in light tubes. Among hitting the tubes, the top of one of them snapped off and stabbed Gage in the armpit.
Blood was literally spraying out of his arm as medics, cameraman and event staff rushed to assess the damage. Gage however, in the midst of losing blood, wanted no assistance. In Nick Gage's Dark Side of the Ring profile, he recalls saying to a medic, "tape that s**t up, I'm not losing to this dude." With his white shirt covered in a dark, opaque red stain and his muscles exposed underneath the flesh, cameras catch Gage begging "Please, just one more move, man. Let me go out there."
"I get in the helicopter and that's the last thing I remember," Gage told Vice. For seven minutes, Nick Gage was legally dead from blood loss. He had lacerated an artery. "I'm gonna do this 'til I can't do it no more. I already made my mind up," he exclaimed. Gage was back in the ring one week later.
These tournaments were able to showcase the craziest of CZW, and in turn, the craziest of deathmatch wrestling. Though CZW has dwindled in popularity over the last 10 years, it managed to inspire the current boom-period that deathmatch wrestling is in today, with some of its biggest stars moving on to bigger and better things, once thought unimaginable to fans of hardcore wrestling.

MDK All Day
When Vice premiered Dark Side of the Ring in 2019, they sought out to focus "on controversial subjects and events within the realm of professional wrestling." As is evident by the last five chapters, deathmatch wrestling seldom steers itself away from controversy. What then, is more controversial than a wrestler who's died in the ring, robbed a bank and almost sliced his opponent's tongue out with a pizza cutter during a match?
Predictably, Dark Side of the Ring's third episode of its third season was titled the "The Ultra-Violence of Nick Gage."
Two-months prior to the episode airing, All Elite Wrestling held an "Exploding Barbed Wire Deathmatch" between Jon Moxley and Kenny Omega at their Revolution pay-per-view. Being that the former is no stranger to bloody deathmatches and the latter is universally recognized as one of the greatest wrestlers of all time, the match was met with high expectations.
Despite being a great match, and even receiving 4.5 stars courtesy of Dave Meltzer, the end of the bout was ruined by a botched explosion. Eddie Kingston ran to the ring as the sirens indicating an impending explosion sounded. He protected his best friend, Jon Moxley, as he lay there defenseless, in a scene that mirrored Onita's match with Terry Funk nearly 30-years earlier.
As both men lay in the middle of the ring, a timer on the stage reached zero and the suspense reached its peak, only for some lackluster pyrotechnics to go off at ringside. The ending left a sour taste in the mouths of fans who were waiting for an FMW-esque explosion. The wrestling world was teased, and they wanted to see a proper deathmatch.
"The Ultra-Violence of Nick Gage" couldn't have aired at a better time. Fans who were underwhelmed by Moxley and Omega a couple months prior were now hearing of and being introduced to a wrestler so violent, so ruthless, yet so intriguing. To fans who had known of Gage for the last 20-years, it was cathartic to see a wrestler so well-liked and respected within the community being exposed to the broader fanbase.
Nick Gage's popularity soared and consequently, as did deathmatch wrestling.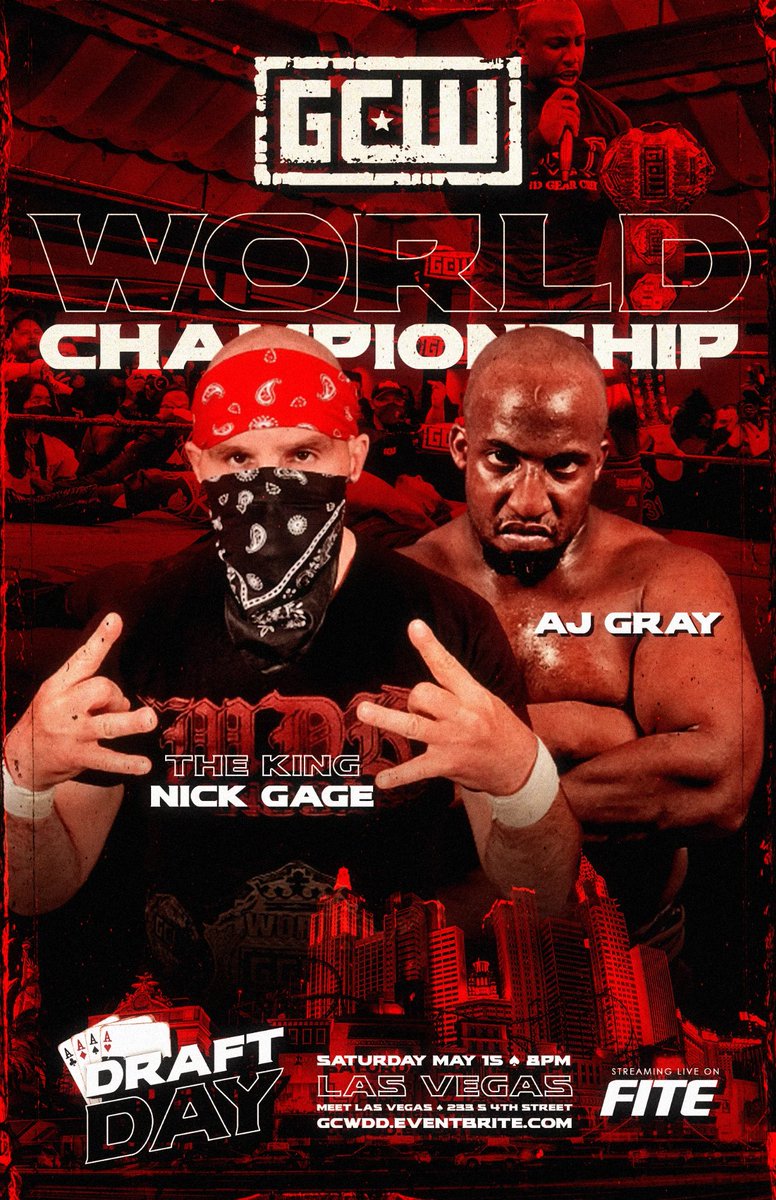 Game Changer Wrestling's first show after the
Dark Side of the Ring
feature saw Nick Gage in the main event against AJ Gray. For the record, the crowd response to Nick Gage is already a surreal sight, yet on this day, it was amplified. The wrestling world's eyes were on Nick Gage, GCW and deathmatch wrestling. After the match, Jon Moxley confronted Gage, reigniting a CZW feud from nearly a decade earlier. Moxley recounts their feud to Vice:
In June 2021, GCW held their sixth "Tournament of Survival," similar to CZW's Tournament of Death, and immediately after, held their Zombie Walk pay-per-view. With the world's eyes on the promotion, guys like Atticus Cogar and 44OH, Jimmy Lloyd, Effy, Alex Colon, Second Gear Crew, G-Raver, Orin Veidt and Nolan Edward were cast in the spotlight.
A day later, Matt Cardona (f.k.a. Zack Ryder) attacked Nick Gage, provoking even more eyes to be set on the promotion and style of wrestling. In short fashion afterwards, the "Michael Jordan of Wrestling Figure Collecting" had dethroned the deathmatch king, Nick Gage, for the GCW Championship in an unbelievably violent deathmatch.
Only a few days earlier, Nick Gage faced Chris Jericho on national television. The man too violent for TV, too unhinged for the censors and too much of a liability, was on top of the world. Nick Gage brought glass panes, light tubes and a whole heap of blood to the AEW audience that night, and they loved every bit of it. Nick Gage had reinstated that deathmatch wrestling is an art form worthy of thriving in the 21st century.
Since GCW has pushed through that "glass ceiling," (pun intended) they've landed gigs in the Hammerstein Ballroom (ECW's old arena), broke through the forbidden door with AEW talent exchanges and sold out venues. They even got Mick Foley to address the audience before Moxley vs. Gage at GCW: Fight Club!
Due to hardcore wrestling's boom period being anything but subtle, significantly more independent promotions have been cast in the public eye as well.
ICW: No Holds Barred has gained a significant fanbase over the last year, thanks to their consistent schedule of deathmatch events. The promotion has introduced fans to the likes of Shlak, John Wayne Murdoch and Neil Diamond Cutter, all of which are some of the most contemporarily recognizable names in the hardcore and deathmatch scene.
Deathmatch Wrestling – The Dawn of the Ultra Violent Era
Hardcore Hustle Organization (H2O) has also attained a cult-like following, thanks to their personal brand of homegrown hardcore wrestlers. Guys like Austin Luke, Marcus Mathers and Bam Sullivan have all made their blood a common sight to H2O fans. In October 2021, H2O held one of its biggest shows, with the main event advertised as Atsushi Onita vs. fellow hardcore legend, Matt Tremont in a "Double Hell Current Blast Deathmatch."
The match not only included a number of bloody spots, but moments reminiscent of Onita's FMW, with exploding light tubes, exploding barbed wire boards and plenty of fire.
No Ring North, Zona 23, FREEDOMS, No Peace Underground… Hardcore wrestling isn't going anywhere. As long as the fanbase exists, deathmatches will be a constant in wrestling. If there's ever an art form that satisfies any kind of primitive emotion, it's hardcore wrestling. It's action, it's comedy, it's drama and it's horror.
Its violence, its spectacle, its audience and its atmosphere all make it the most visceral form of storytelling out there. Try to tell people that you cheer when someone gets a wooden skewer jabbed into their head. The only people who will ever understand that notion are other fans of hardcore wrestling.
Just as Freddie Blassie put butts in seats with his intimidating bloodthirst, Nick Gage started a mosh-pit with his pizza cutter. The future of deathmatch wrestling is only up from here.