Deathmatch Wrestling – An Extreme Revolution Emerges
(to read part one, click here)

Despite being formally gone for over 20 years, ECW is perhaps one of the most talked-about and fondly remembered excerpts in the long history of professional wrestling. Regardless of its short nine-year shelf life, the promotion's name has remained etched into the minds of professional wrestling fans, as demonstrated by regular "E-C-DUB" chants whenever a reminiscent, hardcore spot is performed.
Those three abbreviated letters were, and forever will be, synonymous with the art of hardcore wrestling.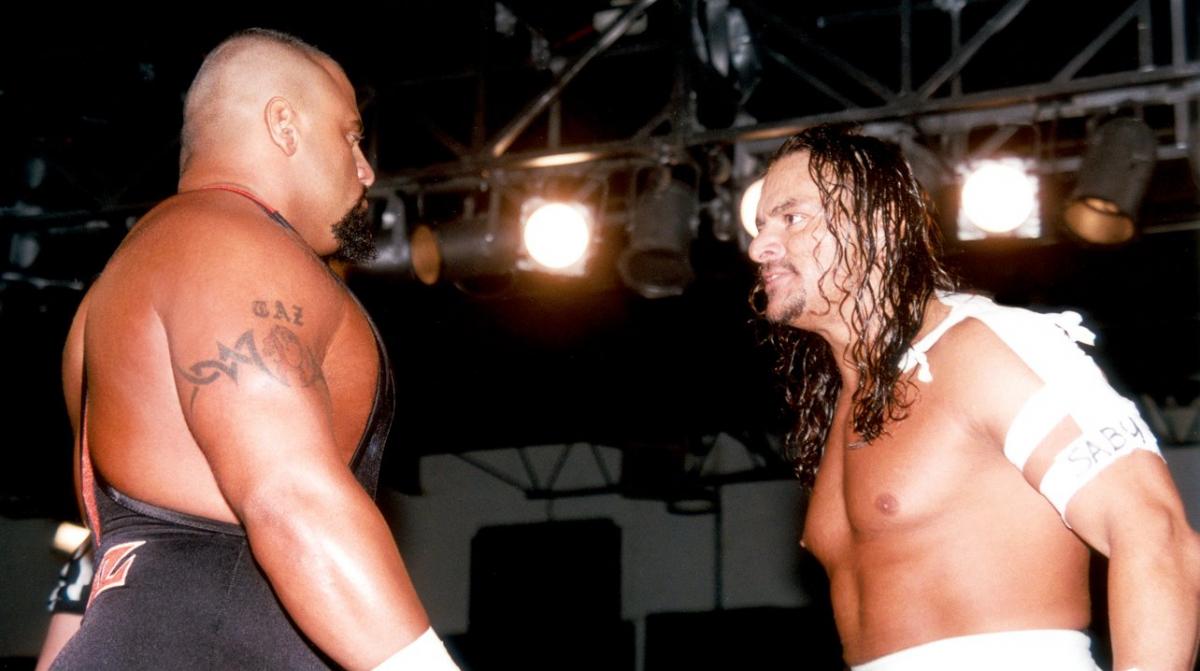 Deathmatch Wrestling – An Extreme Revolution Emerges
An Extreme Revolution
The Tristate Wrestling Alliance, later renamed to Eastern Championship Wrestling in 1992, was a subsidiary of the National Wrestling Alliance. The NWA was essentially the government and parent company of most of the 20th century's notable wrestling territories.
Due to the NWA's prowess and merit, Eastern Championship Wrestling saw a number of big names walk through their doors, while also harboring their own breed of early-90s independent talents. Veterans like Jimmy Snuka, Don Muraco, and Ivan Koloff were featured as the main events of ECW shows, whereas younger guys like Tommy Dreamer, The Sandman, and Axl Rotten were featured on the undercards.
Despite relative success in its hometown of Philadelphia, newly-hired booker, Paul Heyman, had a vision for ECW that risked the potential of changing the company's trajectory, demographic, and reputation. Heyman, who was only fired a year prior from World Championship Wrestling, felt resentment towards the wrestling industry.
The NWA's authority over his promotion as well as the staleness and tameness of North American wrestling products in the early 90s gave Heyman the fuel he needed to differentiate his territory from the others. ECW was, in essence, Philadelphia's NWA territory.
Heyman, a revolutionary in every sense of the word, took advantage of his assets in a way that would remodel his promotion, and in turn, the wrestling world as a whole. Paul Heyman was a rebel. His new baby, ECW, was going to be the rebel promotion.
In order to cement themselves as the rebels they were destined to be, Heyman pulled a stunt that is, to this day, still talked about as one of the most surreal moments in professional wrestling history.
In 1994, WCW backed out of the National Wrestling Alliance, yet at the time Ric Flair, a WCW wrestler, held the NWA's World Heavyweight Championship. Due to the NWA's flagship title being essentially vacated, a tournament was to be held to crown a new champion.
The finals of this tournament took place on August 27, 1994 in the ECW arena, in which Shane Douglas defeated 2 Cold Scorpio. Douglas, with tears in his eyes, elated from his victory and crowning, grabbed a microphone and began talking: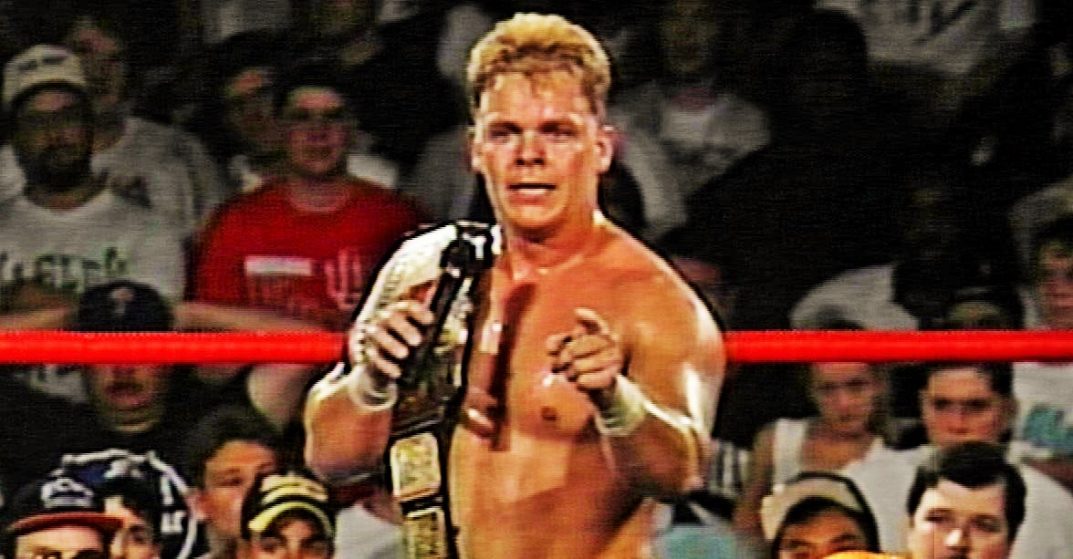 "In the tradition of Lou Thesz, in the tradition of Jack Brisco of The Brisco Brothers, of Dory Funk, Jr., of Terry Funk: the man who will never die. As the real "Nature Boy" Buddy Rogers, upstairs tonight. From the Harley Races, to the Barry Windhams, to the Ric Flairs, I accept this Heavyweight title. Wait a second, wait a second. Of Kerry Von Erich.
Of the fat man himself, Dusty Rhodes… and Rick Steamboat… and they can all kiss my a**!"
At this point, Douglas threw the belt down to the floor and continued.
"… Tonight, before God and my father as witness, I declare myself, the Franchise, as the new ECW Heavyweight Champion of the world. We have set out to change the face of professional wrestling. So tonight, let the new era begin: the era of the sport of professional wrestling; the era of the Franchise; the era of the ECW."
In a mere matter of minutes, Shane Douglas, under the tutelage of Paul Heyman, had started a revolution. ECW was no longer affiliated with the NWA. Heyman had intentionally burned the bridge in order to separate from the old school mentality of professional wrestling and create his own brand. Eastern Championship Wrestling was now Extreme Championship Wrestling.
With ECW's new attitude came new wrestlers, a new presentation, new rules and a new fanbase. This wasn't your grandmother's wrestling. ECW was for the hardcore professional wrestling fan. And "hardcore" it got, as over the next seven years, ECW would go on to give wrestling fans some of the most famous and infamous moments that hardcore wrestling has ever beheld.
The attitude of professional wrestling had changed, and with the change came a whole new assembly of characters.
Tommy Dreamer was the "Innovator of Violence." He was essentially ECW's golden child. Dreamer represented everything that ECW was from 1994-2001. He didn't shy away from using weapons to batter his opponents, yet he was able to take unto himself what he dished out onto others. Dreamer was able to capture the hearts of fans with his grit and determination to keep going after being bloodied beyond recognition.
In a segment that saw Dreamer punished for losing a match, The Sandman was to deliver 10 lashes to his back with a singapore cane. Bright red lacerations appeared all over Dreamer's upper and lower back as he continuously screamed in very honest and genuine sounding agony. Yet, the more tortue Dreamer endured, the more the crowd got behind him.
He wasn't going to take the abuse sitting down. This was E C F'N W. And so Dreamer screamed "PLEASE SIR, MAY I HAVE ANOTHER?!" This was hardcore. This was extreme. For the next seven years, the Innovator of Violence was the heart and soul of ECW, always carrying the company's badge on his back as the crowd never stopped rooting for him.
The Sandman was initially tasked with a surfer gimmick when he first debuted in Eastern Championship Wrestling, yet his repackaging to the cigarette smoking, beer drinking, cane swinging badass we all know and love today is what he's most remembered for. The Sandman would enter the ring through the crowd, with a cigarette in one hand and a beer in the other.
Fans sang along to "Enter Sandman" by Metallica as he walked his way through hordes ECW's legion of diehards. The Sandman would hold ECW's World Heavyweight Championship a total of five times, and be responsible for perhaps one of the company's loudest reactions of its history during his 1999 return after a lackluster and underwhelming WCW stint.
Kendo sticks and Singapore canes as wrestling weapons, as well as entering through the crowd as opposed to the stage tunnels, though moderately common in today's wrestling, will always be synonymous with The Sandman.
The "Homicidal, Suicidal, Genocidal, Death Defying" Sabu was able to innovate ECW's violence by introducing one of wrestling's most contemporarily recognizable weapons in the wooden table. Whether he was putting his opponents through these tables, jumping on to them and crushing his opponents in the process, or some mixture of both involving barbed wire, Sabu was able to come off as legitimately unstable due to his clear lack of concern for his own well-being.
At the "Born to be Wired" supershow in 1997, Sabu competed in a No-Rope barbed wire match against Terry Funk, bringing the violence he learned in Japan to the Western stage. During this match, Sabu legitimately tore the flesh off of his bicep after jumping directly into a heap barbed wire.
Instead of prematurely ending the match, Sabu taped up his 11-inch gash and continued wrestling until both men were literally tangled in barbed wire. Several ring technicians were needed to safely remove the wrestlers from the ring. If there was anyone that was able to mix legitimate wrestling abilities, high flying maneuvers and frightening brutality in ECW, it was Sabu.
When New Jack died in May 2021, a teary-eyed Paul Heyman eulogized the "Original Gangsta" to viewers of Friday Night Smackdown's post show. "Usually when we would pay tribute to someone here in WWE, we'd show a lot of footage of that person, and to be blunt, we can't show you a lot of footage of New Jack because he was the most non-PG performer in sports entertainment history."
The death of New Jack caused the wrestling world to be sent into a frenzy as his life and career were memorialized. Jack was a wrestler who not only revolutionized hardcore wrestling, but lived it as well. There was no stunt too risky, no jump too high and no spot too violent for the Original Gangsta. New Jack is either hated or loved, depending on the subset of wrestling fans you ask.
Some say he was too dangerous, while others consider him a one-of-a-kind talent. Some point to the Mass Transit incident, where New Jack intentionally deeply cut the forehead of an untrained wrestler with a scalpel during a match, as leverage to reject him as a performer.
Others may point to his incredible promo skills, resilience and sacrifices to his own body to argue his merit and influence on the grand scheme of professional wrestling. Regardless of any opinion, it's undebatable that New Jack was, in essence, ECW. He was the outlaw with an outlaw following. He was, well… the Original Gangsta. New Jack's polarizing nature was congruent with ECW's polarizing nature. Violent. Controversial. Extreme.
ECW's cast of characters all came with their own backstories, identities and specialties. Raven introduced fans to a grungy, misanthropic and mentally disturbed misfit, Taz brought stiff MMA-esque suplexes and strikes into the mix and The Dudley Boyz didn't shy away from offending the fans on the microphone.
The Pitbulls, The Eliminators, Balls Mahoney, Steve Corino, Lance Storm, Mike Awesome, Rhyno, Rob Van Dam… The list of wrestlers that ECW spawned and popularized all deserve their own profiles, as each one was able to add to the ever-giving gift that was Extreme Championship Wrestling.
Despite its inherent brand of extremity, ECW was deliberate in their choice of when to use intense violence, usually saving it for the payoffs of the company's biggest feuds. Feuds in ECW weren't standard wrestling feuds either, where sometimes arbitrary reasoning would be given to justify two wrestlers' distaste for one another. ECW feuds were often personal and emotional.
Think of it like a soap opera… A very violent, bloody, masculine and testosterone-fueled soap opera. The two rivalries that best reflect ECW's use of violence as a way to facilitate storylines are that of the sibling rivalry between Axl and Ian Rotten and the family saga between Raven and The Sandman.
The former of which saw the two kayfabe brothers partake in a "Taipei Deathmatch" where both participants would batter and slice each other with shards of glass glued to their gloves. The feud between Raven and The Sandman involved the latter's young son proclaiming that he loved Raven more than his own father.
Raven's brainwashing of The Sandman's son drove the distraught father mad, and would eventually culminate in a scene where Raven legitimately crucified him in the ring, with a barbed-wire crown and all.
After ECW's folding in 2001, the company held two "One Night Stand" reunion shows in 2005 and 2006 under the WWE banner. WWE would attempt to reignite ECW, but would fail due to conflicting directions between Vince McMahon and Paul Heyman. Those first two reunion shows however, would go on to be famous for perhaps the loudest and most passionate crowd of any WWE pay-per-view in history.
Tommy Dreamer and The Sandman vs. The Dudley Boyz at One Night Stand 2005 and John Cena vs. Rob Van Dam at ECW One Night Stand 2006 both elicited some of the loudest and most memorable chants in WWE's 36-years of pay-per-views..
ECW's working relationship with both FMW and WWE in the late 90s also granted the promotion exposure to fans unsure of its existence. Because of Paul Heyman's incredible knack for expansion, the misfits and outcasts that made up the ECW locker room and faithful audience were given the spotlight to showcase what it meant to truly be extreme.
They had brought hardcore wrestling to the forefront of sports entertainment. With hardcore, wrestling came hardcore fans, and in the annals of professional wrestling, there is perhaps no greater cult than ECW.
Deathmatch Wrestling – An Extreme Revolution
In The Bloody Shadows of Onita
Atushi Onita's FMW managed to popularize hardcore wrestling beyond the small niche it was once home to. Due to its newfound demand, particularly in Japan, hardcore and deathmatch wrestling promotions would appear all over the East that attempted to emulate FMW's violence and pageantry.
Whereas these subsequent promotions didn't necessarily portray a better or more popular product than FMW, they would go on to evolve hardcore wrestling stipulations and expand on the absurdity of Onita's already ultra-violent vision. The three main companies that emerged from FMW's genesis were Wrestling International New Generations, the International Wrestling Association of Japan, and Big Japan Pro Wrestling.
Wrestling International New Generations (W*ING) was formed on March 21, 1994 under the supervision of former FMW stars Kayuzoyoshi Osako and Kiyoshi Ibaragi. Due to its already hardcore background, the promotion quickly became FMW's number one opposition, which essentially made it the number two hardcore/deathmatch wrestling promotion in the world.
While the competition began with the defections of Osako and Ibaragi, it later advanced with the recruitment of FMW's top heel, Mr. Pogo and Onita's former booker, Victor Quiñones. Because of its strong financial and promotional backing, W*ING very quickly transformed from just another Japanese wrestling promotion to a company that was able to rival the violence and spectacle of Onita's FMW.
Quiñone's workings with W*ING meant that a proper talent exchange between the promotion and Puerto Rico's World Wrestling Council, of which he also had booking duties, could be achieved.
W*ING was therefore not only bringing in top talent from around Japan like Mr. Pogo and Yukihiro Kanemura, but some of Puerto Rico's most hardcore and formidable names such as Jose Estrada and Juan Rivera.
One of W*ING's most distinguishing features was its resourcefulness when it came to horror-themed wrestling gimmicks. The promotion bridged the gap between horror film and professional wrestling with their recruitment of guys Like Jason The Terrible, Nightmare Freddy and Leatherface.
Jason The Terrible was wrestling's Jason Voorhees, complete with a hockey mask, machete and baseball bat in his arsenal.
Nightmare Freddy was wrestling's Freddy Krueger, who, along with donning the nightmare killer's makeup and trademark sweater, applied Von Erich-style claw holds to his opponents with his bladed glove. Leatherface was, well… Leatherface! He wore a dead-skin mask and wielded a chainsaw that he would swing above his head in Bruiser Brody-like fashion.
It's important to note that these horror gimmicks were not new to the eyes of wrestling fans, as all three had made appearances around the United States and Japan prior to W*ING's development. W*ING was able, however, to alter the gimmick ever so slightly in order to remain faithful to the source materials they were based off of.
The company made their horror wrestlers deathmatch wrestlers, bringing the danger and violence from their respective films to their characters in the squared circle.
Unfortunately for W*ING, FMW was undoubtedly Japan's most beloved and most famous deathmatch product. The company would fold due to a lack of funds and viewers. Quiñones, however, would go on to create another promotion out of its ashes: The International Wrestling Association of Japan.
IWA Japan, which was marketed and presented as W*ING's successor, showcased some of the previous company's hottest stars like the aforementioned Kanemura and Mr. Pogo. It differed, however, in its general attitude. IWA Japan had a clear focus on amping up the violence and horror demonstrated by W*ING, to levels that would differentiate it from its competition.
In a particularly shocking moment that exhibited horror unseen to wrestling fans at the time, a wrestler was brutally, legitimately attacked in the ring.
The true story of what happened during the match is a bit fuzzy, and different accounts tell different tales. No matter what side is true, though, the outcome is nothing short of insane. The Leatherfaces tag team was booked in a match between Shoji Nakami and Hiroshi Ono. After the match, which had already seen ounces of bloodshed, the two masked men were told to perform a post-match beat-down on their opponents.
During the beat-down, the original Leatherface (played by Corporal Kirchner) held a spike up to Ono's throat, leg dropped him on to a bed of nails, powerbombed him onto another bed of nails, wrapped him in barbed wire and crushed his body with a wooden board, all while fans literally ran for their lives. For those few moments, Leatherface was not a wrestler.
Leatherface was the horror villain from the movies. Kirchner was soon fired from IWA Japan after the spot. By all accounts, the spot was a "shoot" and not scripted before the match. Nobody seems to be entirely certain, but many believe that Kirchner's post-match beat-down was on his own accord and was not discussed with Ono before the two entered the ring.
Some say Kirchner's firing was because the violent acts ruined Ono's reputation as a tough, resilient hardcore wrestler. Others believe the spot was too dangerous, even for IWA Japan standards, and the promotion didn't want to risk serious injury to any of their workers.
IWA Japan was also responsible for perhaps the world's most famous deathmatch and what Bleacher Report calls "the greatest deathmatch of all time." Cactus Jack vs. Terry Funk in a "No Rope Barbed Wire, Exploding Board, Exploding Ring Time Bomb Deathmatch," was the final round of IWA Japan's King of the Deathmatch tournament at their Kawasaki Dream supercard in 1995.
The two men, who had already collectively competed in four deathmatches the night of, would take Onita's idea of blood, guts and explosions to a new level, fighting in what (at the risk of sounding biased) was one of the most emotional displays of deathmatch wrestling ever seen until that point. Both men suffered from very clear burns as they threw each other into the explosive boards at ringside.
The blood poured by both men covered both the ring canvas and their gear, making for some genuinely uncomfortable and terrifying viewing. Every puncture from those barbs were visible, as were their grisly consequences. Both Funk and Jack were putting their bodies through unimaginable risk and pain for the sole purpose of putting on a deathmatch for the fans in Kawasaki Stadium.
One could only imagine if they knew the impact they would have on the medium almost 30-years later.
The match wasn't perfect however, as unlike the spectacular visuals of FMW's rings exploding, the explosion at Kawasaki Stadium was minimal, lackluster and poor as evident not only by its display, but the reactions of both the fans and performers alike. The fans were quiet and the looks of both Funk and Jack were that of disappointment.
This, however, according to Daniel Massey of Bleacher Report, was "what [made] the match even better." Jack and Funk, now in desperate need of sending the fans home happy (or disturbed), produced perhaps the most visceral looking ending in all of deathmatch wrestling history. A board was brought into the ring, which, among landing on, exploded underneath the weight of both men in a spectacular burst of flames, sparks and smoke.
An unrecognizable Jack with his face literally covered in blood, jumped from the top of a ladder and elbow-dropped a prone Funk directly onto his chest. Jack would climb the ladder once again minutes later, only for Funk to crash send him crashing from the top of the ladder, down onto the suspended barbed wire that replaced the ring ropes.
As John Dinsdale of Wrestling Steel Chair Magazine puts it, "Foley may have won the match but he came away with just as many scars as Funk." After the bout, Cactus Jack was crowned "The King of the Deathmatch," and to this day, that name has stuck with him as this match is continually cited as the best and most important deathmatch of all time.
While not necessarily as culturally significant as the latter two promotions, a quick mention of Big Japan Pro Wrestling is fundamental to understand the extent that deathmatches in Japan reached in the second half of the 90s when it came to brutality. To give some ideas as to what BJW brought to the table after its kickoff in 1995, here's a list of a few stipulations the company featured on their programming.
Circus Deathmatch: Two or four wrestlers would begin the match fighting on a scaffold above the ring. The match would officially start when one or two participants would fall onto a net/trampoline made of barbed wire inside of the ring. Only then could the bell ring and the match begin.
Piranha Deathmatch: A standard deathmatch, yet with rules similar to that of a casket match, where in order to win, a wrestler must encase the other in a structure. In this match, the structure was a large fish tank filled with piranhas.
Firestone Deathmatch: A standard deathmatch where electrified and explosive barbed wire was wrapped around turned-on space heaters surrounding the ring.
Despite never reaching the popularity or prowess that FMW reserved, the Japanese deathmatch promotions birthed out of its creation took the medium of deathmatches to new extremes, all while sustaining its flocks of bloodthirsty fans and inspiring a new era of ultra-violent professional wrestling.