The life of a wrestler is never easy. Ask any one of them, and they will tell you all about the sacrifices and hardships they have endured. Klondyke Kate earned every bit of her reputation as the toughest woman in the United Kingdom. However, the honor came with a price that she paid with her body, mind, heart and even part of her soul.
Jayne Porter's earliest fights were on the playgrounds of Stoke-on-Trent, England. Being large for her age made her an easy target for bullies. Those who did take shots at her quickly learned that she could bully back even harder. She found a more positive outlet for her aggression by watching pro wrestling. Porter became a fixture in the crowd at her local wrestling hall. Even going on holiday didn't mean taking a break from her favorite form of entertainment. Whenever her family made their annual trips to Blackpool, Porter attended every card hosted at the Horseshoe Showbar.
Her first near-brush with a celebrity set her on the path to becoming one herself. Milton Reid was born in Bombay, India. However, his father being from Scotland meant that he had automatic citizenship in the U.K. His large size and intimidating look made him popular among promoters and casting directors. He would often be cast as the bodyguard or henchman for the main villain in over fifty movies across different genres. He is best known for being a foe to Roger Moore's version of James Bond in three different movies. His persona translated perfectly into wrestling. Competing as "The Mighty Chang," he was a foreign heel who whipped local crowds into a frenzy. He frequently participated in bloody brawls that spilled out of the ring.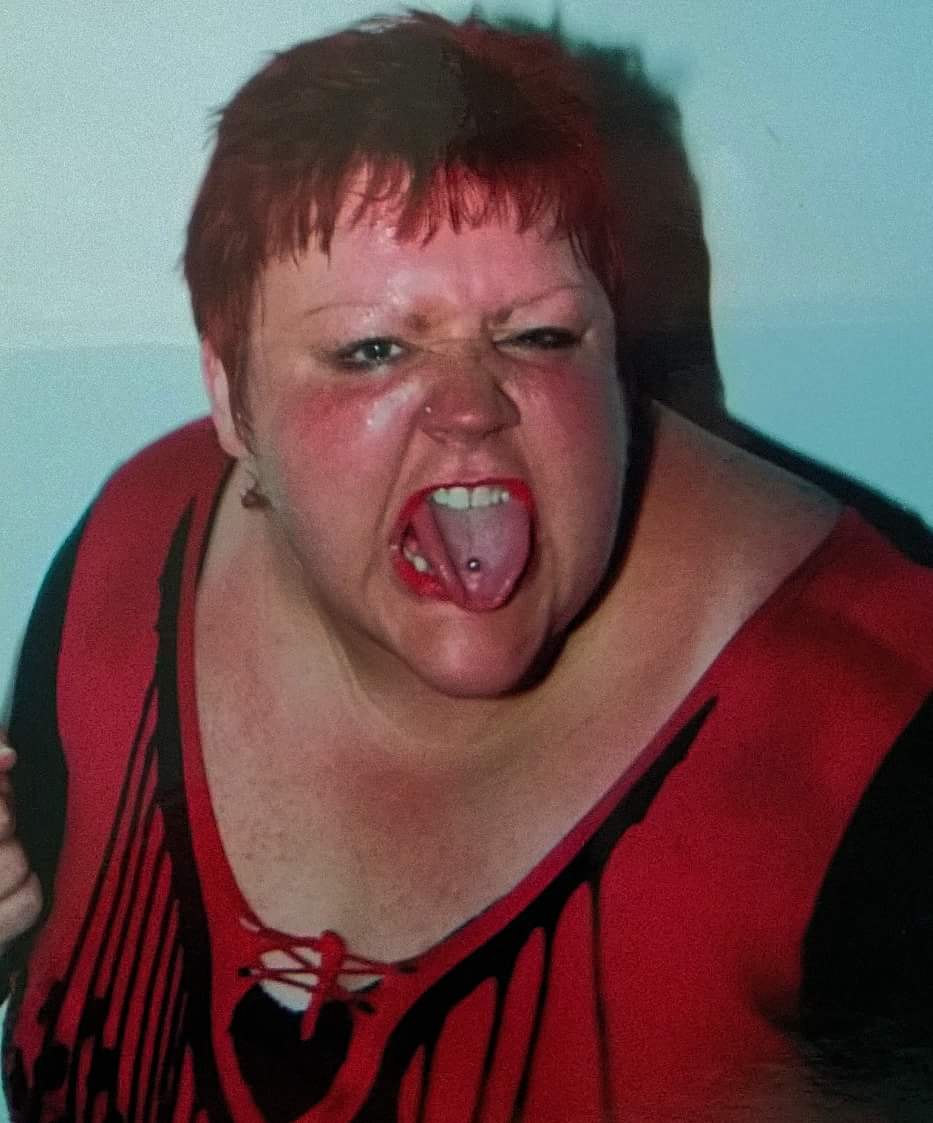 Klondyke Kate
Chang once took the action a little too close to Porter. As a result, one of the participants accidentally bled onto her clothing. As a result, her favorite dress was ruined. Porter immediately confronted promoter Bobby Barron over the damage while Chang's match was still in progress. Barron was no stranger to disgruntled fans. He was an in-ring performer before he took on management roles.
Barron routinely dealt with members of the public that mistakenly thought they could intimidate him or his performers. He slowly realized that Porter was not just another disagreeable housewife. This young girl had a size and aggression that made her look like she could beat up every woman in the building and some of the men too. Barron transitioned the conversation to Porter's love of wrestling. He offered her a chance to be part of his shows. Having never seen a woman wrestler before, Porter jumped at the opportunity to be the very first one (that she presently knew about).
She made her debut as a plant at a show held in a bar in 1977. Rusty Blair and The Cherokee Princess had a regular routine where they issued open challenges to the crowd. Porter was "randomly" chosen. Unfortunately, the untrained rookie was hurt during the contest. But the 14-year-old still convinced the other punters that she was a serious physical threat to Cherokee. The experience only made Porter want to become a wrestler even more.
Enduring Hell and Giving It Back
It is not clear why she was given the ring name "Klondyke Kate." Those who knew the real reasons have either passed away or have long forgotten. Some believe it was a reference to Chris Thompson, who had previously used the ring name. It was certainly better than Porter's first ring name, the unappealing "Big Bertha." The answer may simply be to make Porter seem American.
The quickest way for a British wrestler to generate heel heat back then was to claim to be from somewhere other than Britain. There had been numerous English-born wrestlers who pretended to be from the U.S., Africa, Asia, and beyond. The Mighty Change played down his Scottish heritage while competed in the U.K. The name Klondyke Kate was enough to have fans creating their own narratives about her backstory. They depicted her as being a large woman from the United States who had come over to the U.K. to crush and humiliate local talent.
"How would you feel about somebody you're going to beat up tonight? Would you like them? I know I don't. I don't like any of the girls that I wrestle & I would never wrestle with a friend. You know you don't want to go out and beat your friends up, do you? So, we just steer clear of each other. And there, we go in the ring, and we're all out there to win."
– Klondyke Kate on the mentality of facing opponents.
Becoming a wrestler is often harder for women. Porter dealt with all of the obstacles that women still face today, including sexism. She also had unique challenges too. She was still in high school when she began her career. Much of her training had to take place during matches. There was a shortage of women wrestlers for Kate to train or compete with. Many of her matches were either intergender tag team matches or singles matches against men.
While Barron trained her as best as he could, the biggest influence on his career was Mitzi Mueller. The veteran would not only help train Kate, but she also helped guide the early part of her career. The duo would team and feud with each other until Mueller's retirement. It was also Mueller who encouraged Kate to have her first tour of Japan.
Returning from Japan was a rebirth for her career. Spending her teenage years competing against men and then her crash course through the stiffer competition in Japan forced her to toughen up quickly. It was like U.K. audiences were seeing Klondyke Kate for the first time. She was visibly larger than her opponents and some of the male wrestlers too. While it is a tradition not to disclose the weights of female performers, announcers proudly declared that Kate was twenty stone (280lbs).
Klondyke Kate
Reminiscent of her first meeting with Barron, Kate introduced herself to groups by getting into heated arguments with whoever caught her eye. Kate slowed down in the ring and took advantage of the fact that opponents could not lift her. She clobbered them with clubbing blows and threw them around like toys. Victims of her punishing slams had to get back up quickly or feel Kate drop her full weight unto them. From the moment Kate stepped through the curtain, she lived up to her billing as "Hell in Boots."
Klondyke Kate became a household name in the U.K. Even as a heel, her name had drawing power alongside some of the biggest male stars in the country. Joint Promotions became the biggest company in the country due to World of Sport. The television show had been the highest ratings draw in Britain for three decades. However, it was the wrestling that truly put bums on sofas. Joint Promotions avoided putting any women's matches on T.V. But Kate's reputation was so great that they still had to feature her. She developed her own mini-feud against the U.K.'s biggest attraction, Big Daddy. She would manage various tag teams in losing efforts against Big Daddy and his tag team partner Johnny Kidd.
"They come to see all this blood and guts. They don't want all this arty-farty rubbish. You know, all this wrestling with good moves. They want to see blood, and they want to see people getting knocked about. That's basically what they're there for. They get all this aggression out while they're there. Then they go home and go about their lives."
– Klondyke Kate on her appeal to fans.
Selected cities and venues in the U.K. had complete bans on women's wrestling. They were not even allowed to compete against other women. Larger promotions were prepared to risk being fined because they knew putting Kate's name on the poster would generate even more money. Her popularity helped create a demand that saw many of these bans get lifted. In 1987, Kate competed in a match at the famous Albert Hall. It was the first legal women's match ever held in Greater London.
The lifting of the gender bans allowed for a spike in women's wrestling. Her All-Star Wrestling match against Nicky Monroe was documented in an episode of the T.V. magazine show Forty Minutes. She won the 1989 tournament final to become the British Women's Champion when the referee determined Monroe was too hurt to continue. Kate became the most dominant champion, holding the title for five lengthy reigns. Her popularity was so great that she was the only woman to compete in singles matches against British Heavyweight Champions Big Daddy and Tony St. Clair.
Those who knew Porter in real life often remarked at how different she was from Klondyke Kate. She admitted that she could become Kate by mentally flicking a switch. Once she took her make-up off, Porter was as feminine and gentile as anyone could be. Only an extreme few got to see the other side to her. Like with so many other wrestlers, her biggest battles were outside the ring.
Klondyke Kate
Kate suddenly disappeared near the start of this century. Other veterans attempted to cover for her by insisting that she was still touring and was even hosting training camps for new women wrestlers all over Europe. They either knew these stories weren't true or just hoped they were. It is not known how many people actually knew the real reason why Kate suddenly distanced herself from wrestling.
Competing against men caused her to be injured often. She had repeatedly forced herself to work matches with broken fingers or joints. Kate became increasingly fragile in spite of her increasingly intense performances. In order to keep herself marketable, she tried to keep her size and weight up. She did this through binge eating and poor diet. Her increasing weight put more stress on her body and prolonged her recovery from injuries.
The physical toll was nothing compared to the mental anguish. Porter received tens of thousands of letters from obsessed fans. Some of them contained death threats, while others depicted depraved sexual acts involving her. She also found herself mourning to loss of several close friends who died prematurely. One of her closest friends was Martin Ruane. If anyone knew what it was like to be the heaviest and most hated person in the wrestling business, it was Giant Haystacks.
Kate and Haystacks often toured and teamed together. Unfortunately, Porter lost a great source of mental and emotional support when Ruane passed away in 1998, aged only 52. All of this contributed to the severe depression and anxiety she battled her entire life. Kate could antagonize thousands of people one evening, and then Porter would lock herself away at home for days on end, unable to face anyone. The final straw for her mentally was the breakup of her marriage in 2002.
"They're all mad when they go to the wrestling. They get so carried away. We have to take all the stick from them. You're not only getting it from the wrestler you're on with, but you're getting it from the crowd as well. They come up to you with all kinds of implements. I've had knitting needles stuck in the back of my leg, which went right through my leg practically. You know, it was sort of buried deep. I've had cigarettes stubbed out on me. I have been hit with a handbag with a brick inside, stabbed with a stanley knife. I actually sliced. It went from my back and ended up getting into my hand."
– Klondyke Kate on the behavior of female fans who attended her performances.
The biggest sacrifice Porter made was her own family. I am not talking about how women often have to put off starting a family for the sake of their wrestling careers. Porter wanted to become a mother more than anything else. But it seemed like fate decided it would never happen. Porter suffered no less than six miscarriages in her lifetime. She blames them all on wrestling. Her first-born son Adam almost became a statistic.
She noticed an abnormal kind of pain after taking a regular bump unto her stomach during a match in Ireland. After suffering tingling in her limbs for a few days, she got checked out in hospital. She was told that she was almost eight months pregnant. Porter had no idea about her condition due to her poor health and body shape. Thankfully, Andy was born safe and well, and she would have other children too. At the time of her divorce, Porter's mental health was at its lowest. She had dedicated her life to wrestling, and wrestling had taken everything away from her. Jayne did not tell anyone in the industry that she was done for good.
Porter was distraught when her daughter Connor announced her intention of becoming a wrestler. Porter tried to use her own broken life to put her daughter off the idea, but it didn't work. She feigned a renewed interest in her former profession so she could guide her daughter away from the mistakes she made with her own life. Then something unexpected happened.
The industry that her daughter entered was a far cry from the one that Porter had spent most of her life in. Women were now being respected and were getting the same opportunities as their male counterparts. There was a significantly higher number of women wrestlers. There was even a rise in women-only promotions and schools. The new generation of women supported each other and put greater emphasis on ring work and well-being.
They held a deep appreciation for everything Kate did to pave the way for them and considered it an honor to have the veteran share her wisdom with them. Porter stopped feigning an interest in wrestling and allowed her passion to become reignited. She dusted off her old costume and became "Hell in Boots" once more. She no longer saw wrestling as the reason why she lost everything and accepted it gave her everything. Kate continued to work with and elevate younger talent for as long as her body could physically endure it. She finally retired in 2011. Her final feud was with her own daughter, who continues to compete as "Connie Steele."
"I dread the day when I have to put my boots down and say, 'That is the end for me.' Because I like to go out there, I like the traveling, and I don't want to finish. I just want to go on as long as I can possibly do it."
– Klondyke Kate on her original retirement plans, which did come to pass.
Kate was almost unrecognizable when she resurfaced in 2016. When her physical well-being was at its worst, Porter carried close to 400lbs on her 5′ 3″ frame. She had a gastric bypass operation in a bid to help save her life. As a result, she underwent a dramatic weight loss and has been at a healthy weight since. Kate was the guest of honor at Pro Wrestling EVE's event in the Albert Hall. It was the first-ever all-women's wrestling card to be held in the U.K.
She was also among the selection of former World of Sport stars who were invited to be in the crowd for World of Sport Wrestling's relaunch event. She knew she was only there to give a rub to the female performers. After Viper (WWE's Doudrop) beat Alexis Rose, she was surprised to find herself giving a standing ovation to the women who had just completed WoS's first-ever women's bout.
Kate was inducted into Pro Wrestling: EVE's Hall of Fame in 2018. She continues to support women's wrestling in the U.K. and her own daughter. Porter is also a full-time foster parent. She endeavors to help abandoned children have the loving family and the fullness of life she longed to give to the kids she lost. Klondyke Kate may have been Hell in Boots in the ring, but she was an angel in disguise outside of it.