On the same day that some of AEW's biggest names are competing on the other side of the world in Japan, 12 hours later, AEW Dynamite IGNITE for 01/4/23 will take place. And while it is usually Brandon Lasher taking you through the upcoming show's matches, he is preoccupied presenting NJPW's annual Wrestle Kingdom show for us. What does this mean? It means that the first Dynamite of 2023 is upon us with a whole new presentation.
This week's edition will feature six matches that are sure to fill the appetite of the AEW faithful. All Elite Wrestling is a week away from what will be a special edition of the program as its set to take place in Los Angeles, California. Let's look ahead to what to expect on this week's show.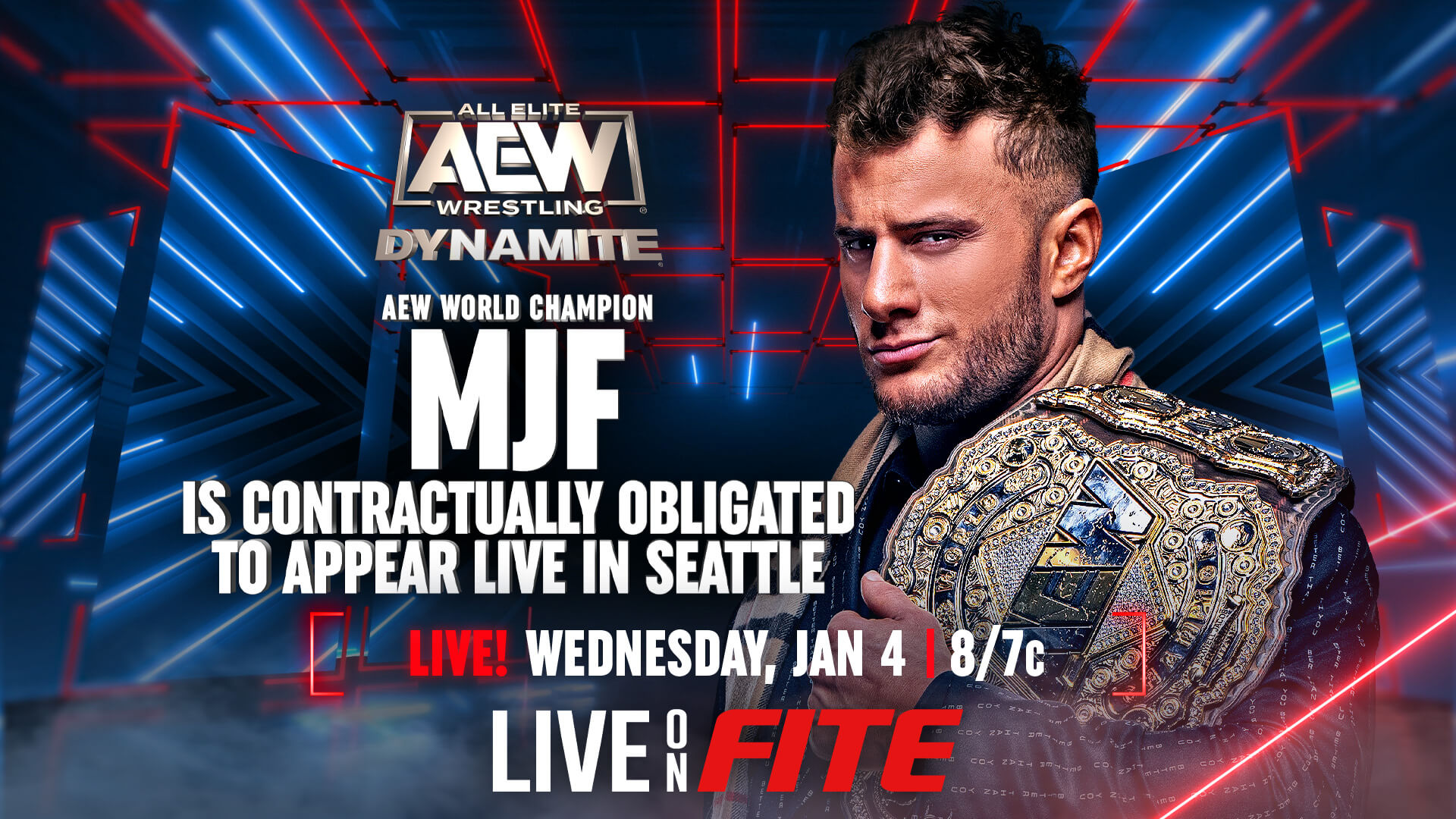 AEW Dynamite IGNITE for 01/4/23
AEW World Champion MJF is set to appear
The graphic above doesn't suggest that he will speak or compete. It only suggests that he will be there. With that said, Seattle, Washington (more specifically, Aberdeen) is the hometown of the MJF's newest threat to the AEW World Championship. While Bryan Danielson is set to compete later on in the show, MJF's attendance could suggest anything can happen.
While it is unlikely MJF will compete, it isn't a stretch that his attendance could be a factor for Danielson, who competes against one-half of the Varsity Athlete's, Tony Nese. Or could making himself seen in front of the camera be the biggest mistake MJF could make to kick off 2023?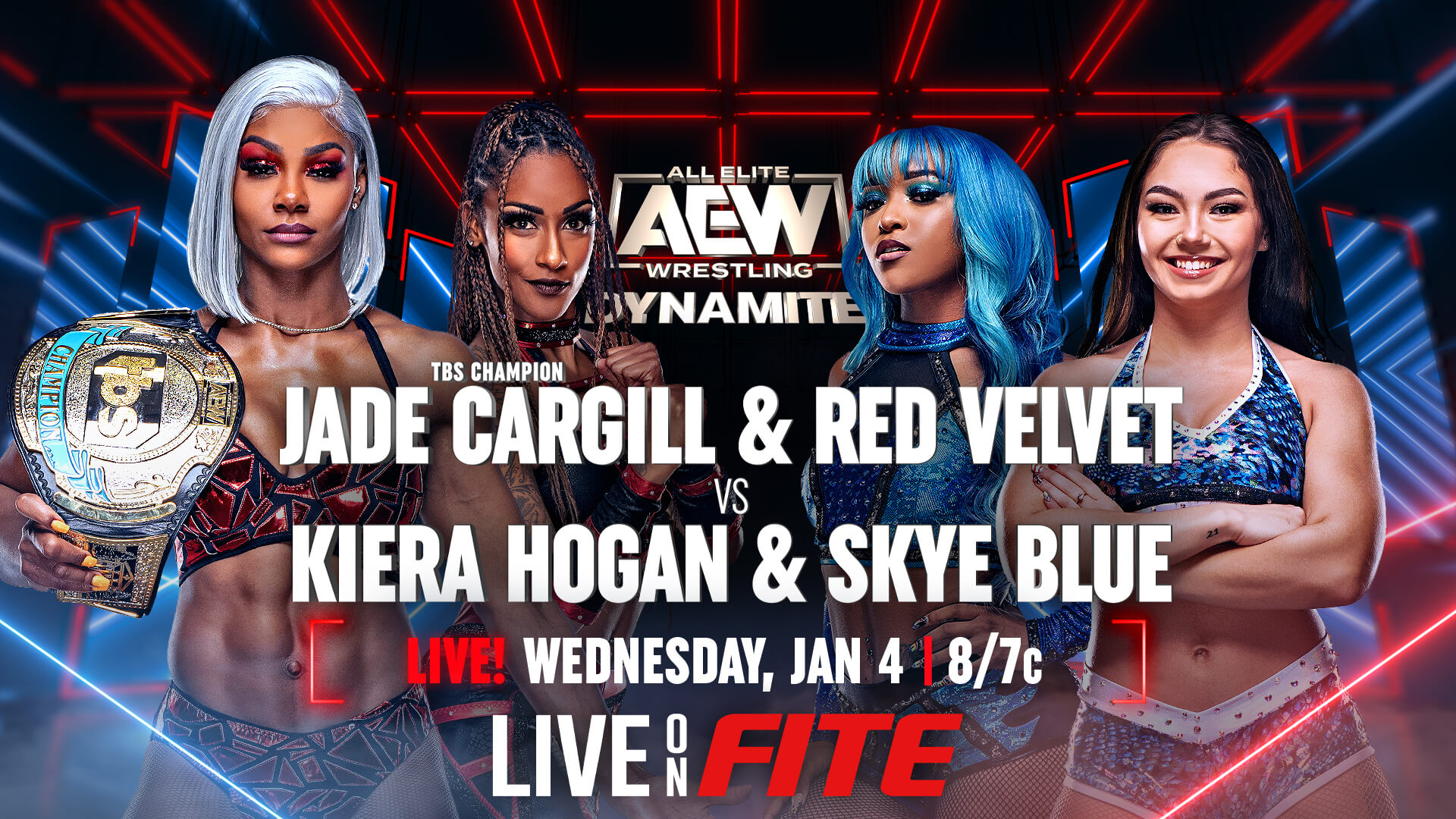 AEW Dynamite IGNITE for 01/4/23
Jade Cargill & Red Velvet vs. Kiera Hogan & Skye Blue
On this past week's edition of Rampage, fans witnessed Velvet prevent Cargill from striking Hogan while on the floor. Although Cargill won the match, she did it as Velvet proceeded to walk back up the rampway, leaving her behind. A few days after this took place, Cargill and one of her more senior Baddies look to put last week's events behind them.
If fans will recall, Cargill tore into Leila Grey and Red Velvet for getting together with Kiera Hogan after she was kicked out of the baddies. Cargill may be facing a situation where her ego may get the better of her because while she has remained the champion, it hasn't been without the aid of Velvet, Grey, and Hogan.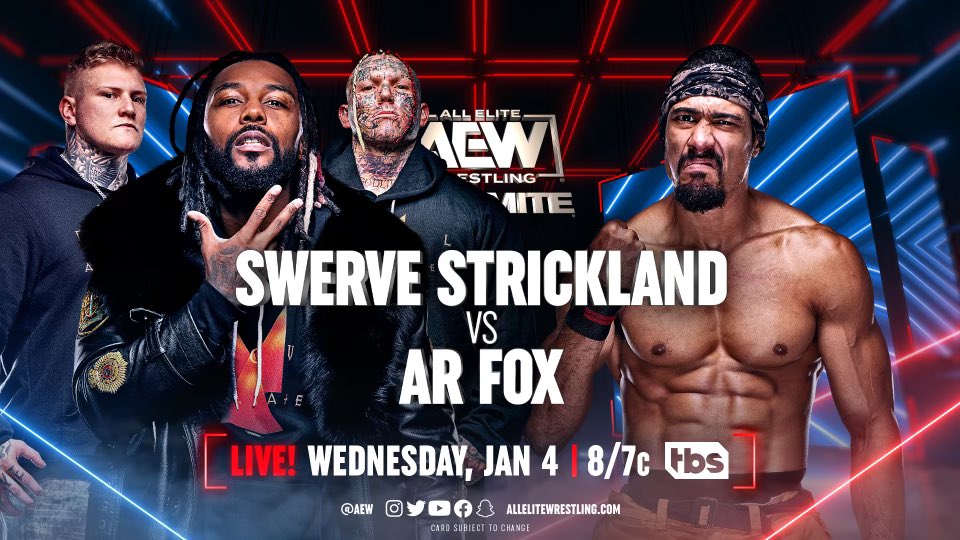 AEW Dynamite IGNITE for 01/4/23
Swerve Strickland with Mogal Affiliates vs. AR Fox
Often when we look at a match booking, it's clear who is the one going over. And while it may be true here, too, based on the push of one of the competitors in this match. But if their wrestling history is any indication, then it will be anything but a sure thing. In twenty documented matches prior to this evening, Fox and Strickland have shared a ring together.
The last documented match between them was in 2019. In that match, Strickland defeated AR Fox while both competing in EVOLVE 122. For AR Fox, he's come too far not to be passed over again. In the case of Strickland, he best looks over his shoulder as he likely may have to look over his shoulder even with his Mogal Affiliates supporting him.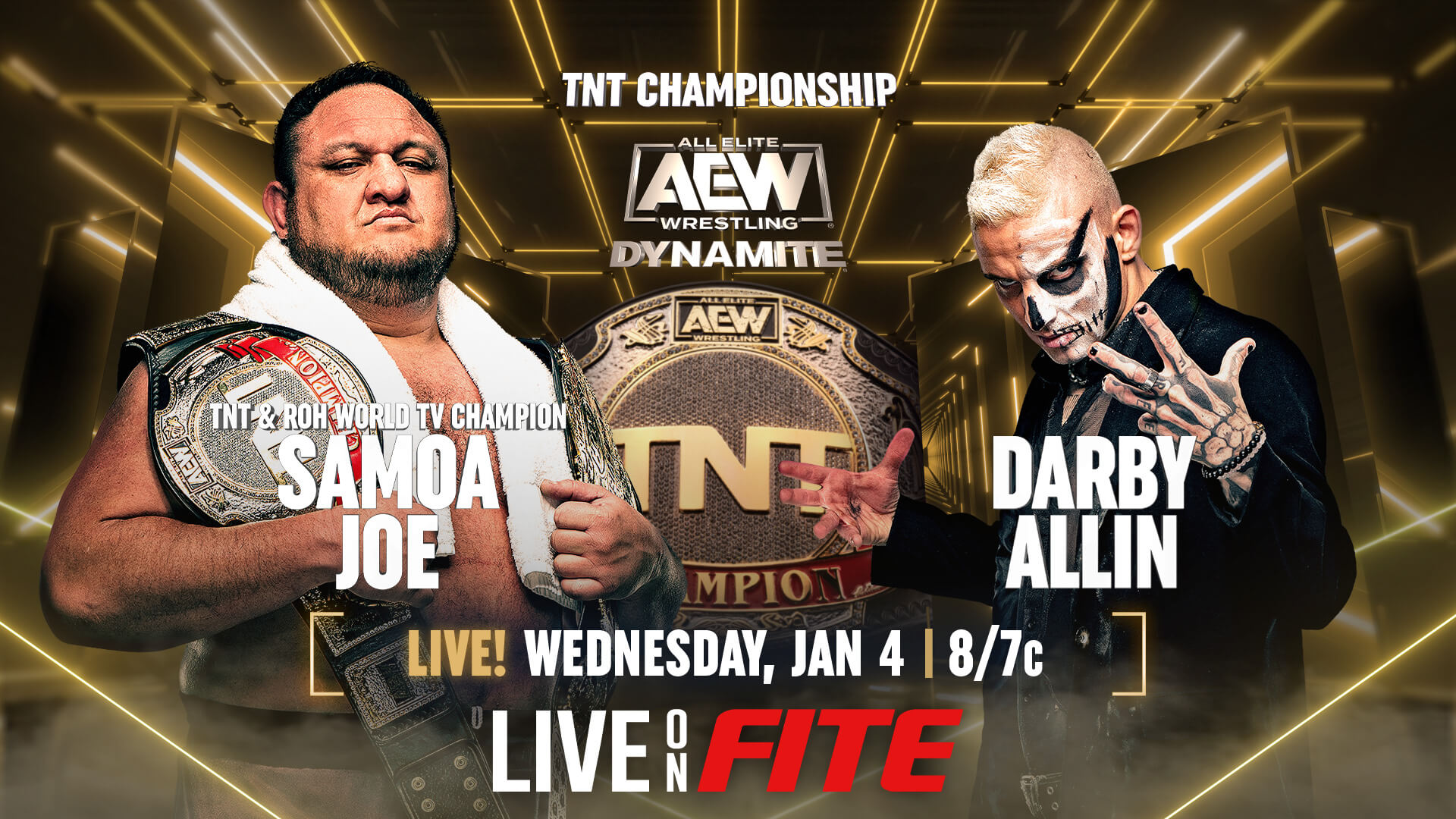 AEW Dynamite IGNITE for 01/4/23
TNT Championship
Samoa Joe (c) vs. Darby Allin
'Go out there and get your title back'! With the support of Sting, Darby Allin appears fired up to regain his previous championship. Last week, Allin came to the aid of a fallen and newly coiffed Wardlow. With Wardlow likely seeking revenge, will Allin be given a fair shot at the championship? Samoa Joe has defeated Allin in the past. But the Darby Allin that came to the ring last week was hungry.
While Allin is known for the risks he takes, a title may be what helps to elevate him once again. Among the biggest questions asked have surrounded Darby Allin's booking. If he is a pillar of the company, does that mean a resurgence to the top of the company on the horizon?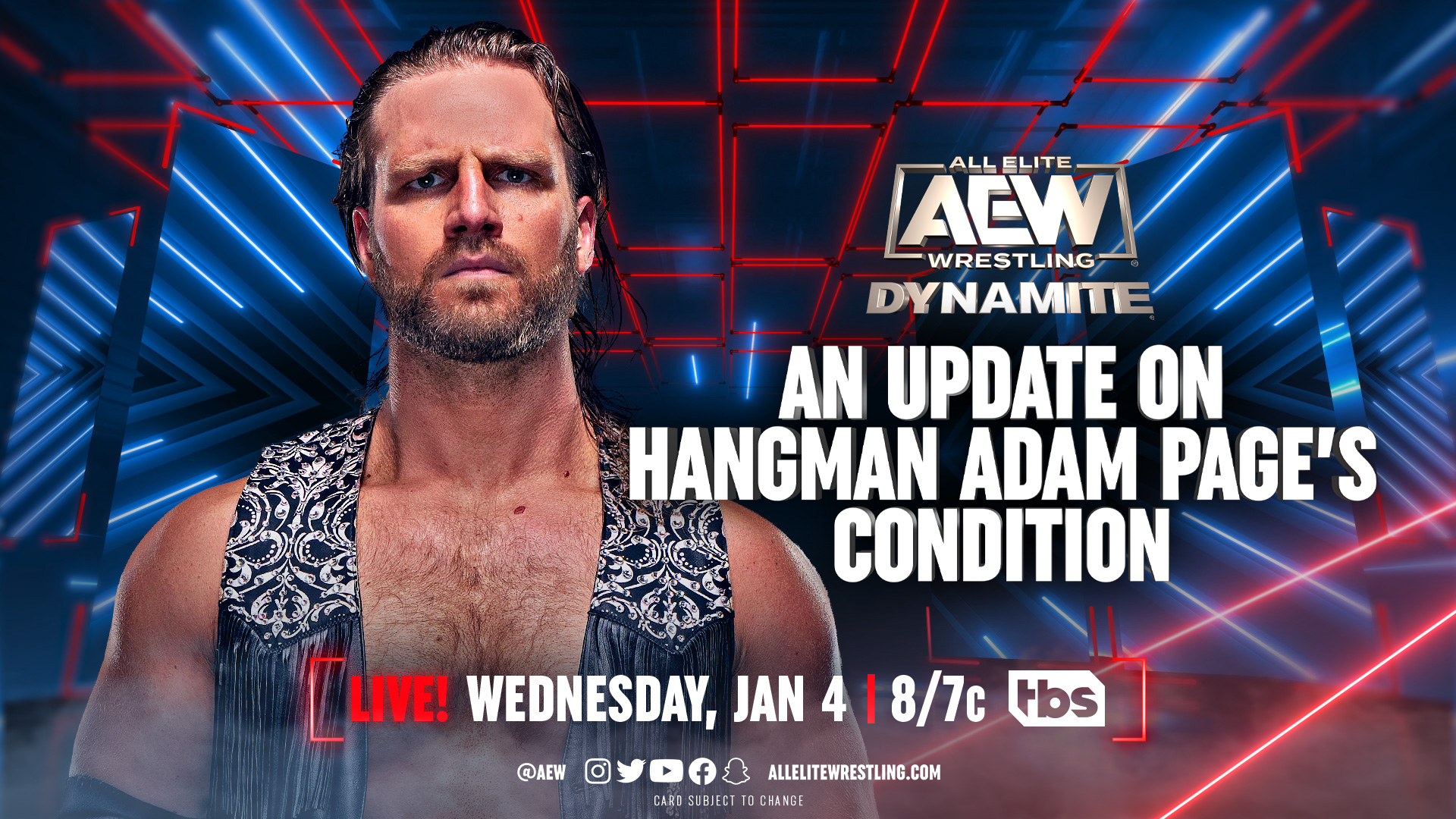 AEW Dynamite IGNITE for 01/4/23
An Update on Hangman Page's Condition
The ongoing medical issues that appear to plague Hangman Page may have some good news surrounding it this week. He has shared how he felt after his last concussion. Page shared the bigger impact it left on him outside the ring with his newborn. It is a feeling no parent ever wants to feel.
So as he gets himself up and dusts himself off, he is laser-focused on Jon Moxley and what he wants to do to him.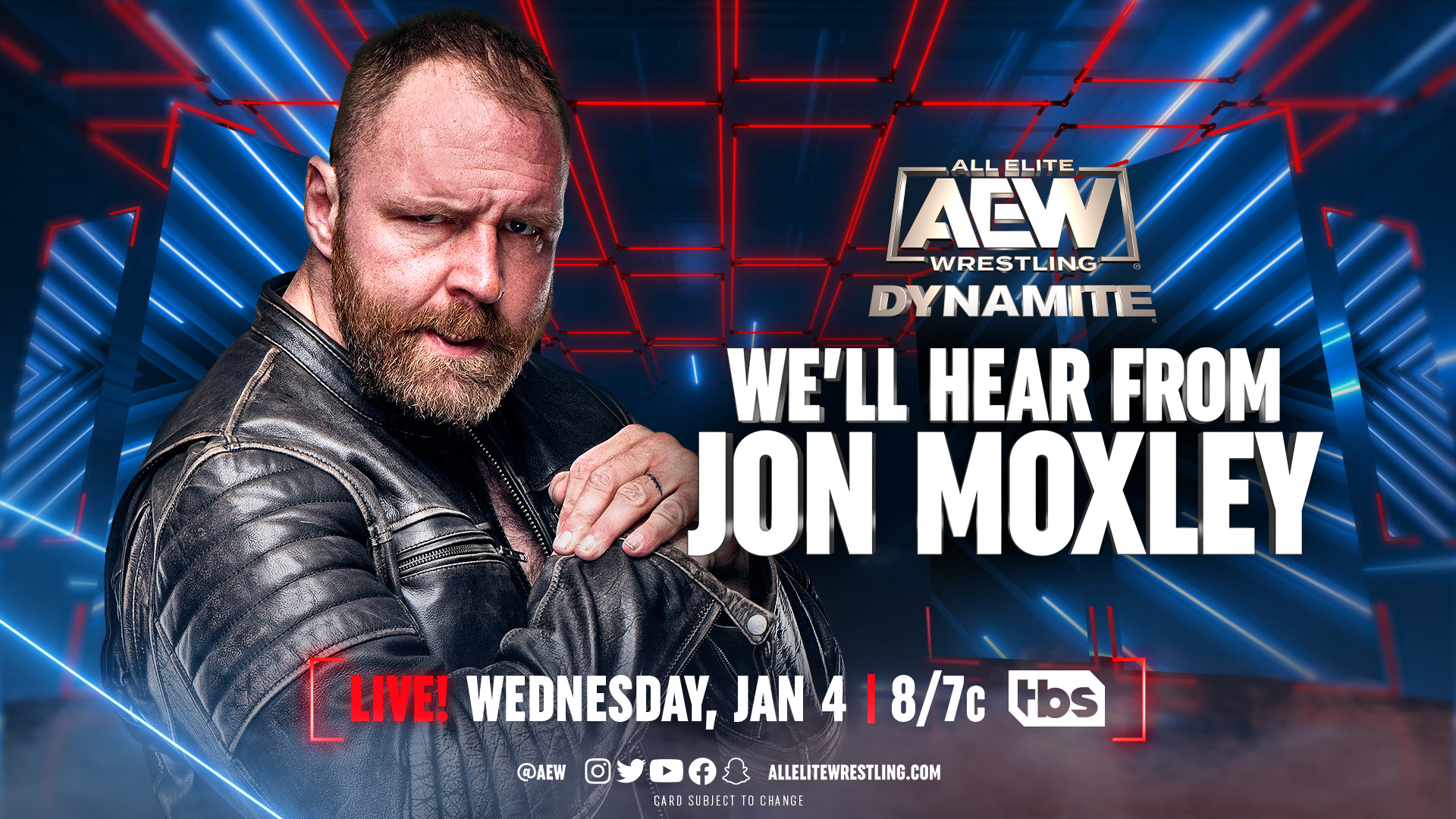 AEW Dynamite IGNITE for 01/4/23
We'll Hear From Jon Moxley
Much like how Page's condition will be updated along with his intentions for Jon Moxley, the same could be said about the Death Rider. Moxley is also married and the father of a young child. It's a story that is not unlike that of Hangman Page. The only difference between them is Moxley's time rehabilitating would have put stress on his family, like Page's concussion put stress on his family.
What will Moxley say that he hasn't said before? Could he make a challenge to face Hangman Page officially at AEW Revolution? Tune in on Wednesday evening to find out.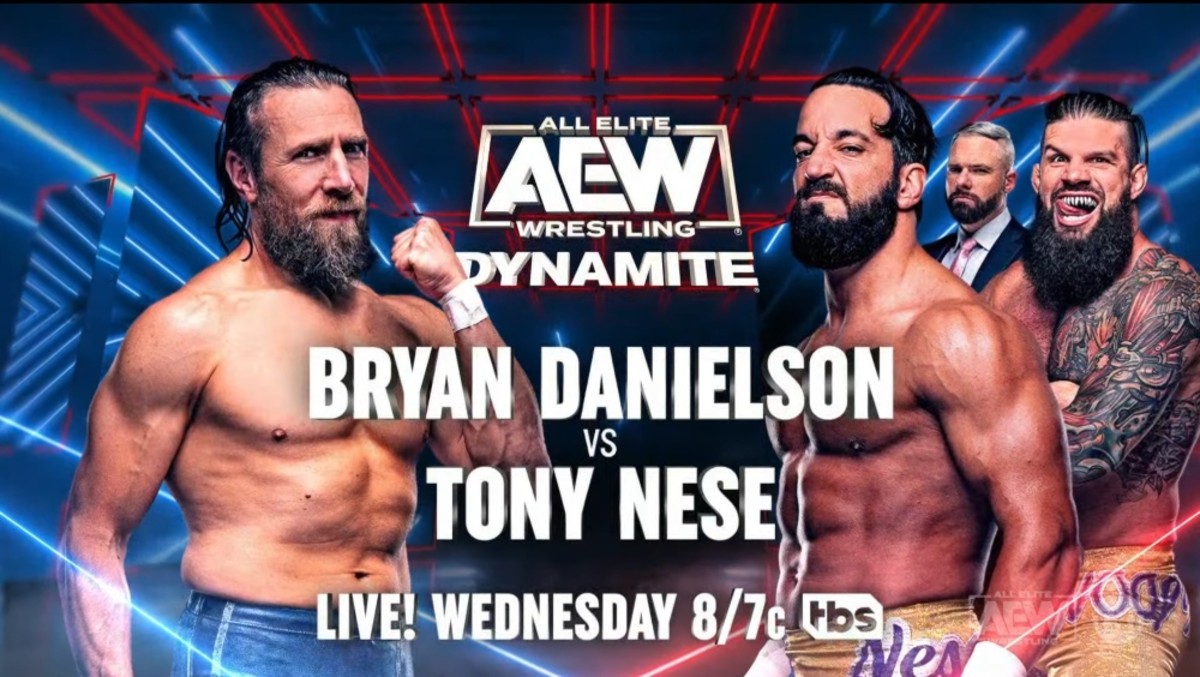 AEW Dynamite IGNITE for 01/4/23
Bryan Danielson vs. Tony Nese w/ Josh Woods and Smart Mark Sterling
While Danielson facing Nese in his home state of Washington is notable, it isn't the only notable factor here. As mentioned above, MJF is contractually obligated to appear live on this night; what does that mean for the American Dragon? As AEW is on the road to Revolution, it is leading to a one-on-one match between MJF and Danielson.
But before that takes place, the Premier Athlete wants to make a name for himself at the hands of the American Dragon. Nese is a tremendous athlete and will provide Bryan Danielson with a competitor who will push him to the limit, especially from a conditioning standpoint. This also marks the first documented match these two have had against one another.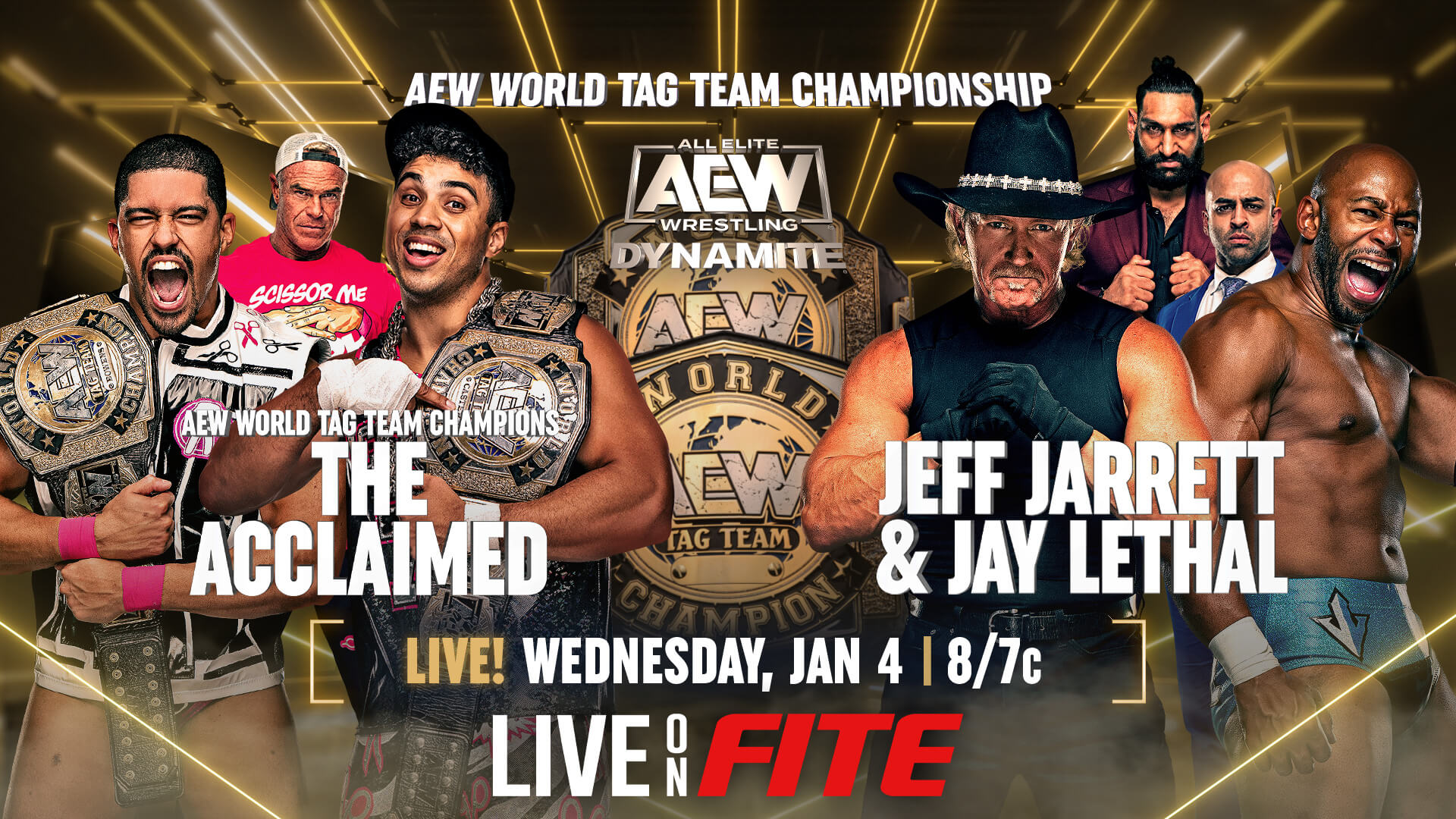 AEW Dynamite IGNITE for 01/4/23
AEW World Tag Team Championship
The Acclaimed (c) vs. Jeff Jarrett and Jay Lethal
Over the past few weeks, these two teams have been jockeying for position and getting the better of the other. But the most remarkable thing that has emerged from their feud has nothing to do with technically anyone in this match. Sure, in a roundabout way, it involves Jeff Jarrett, but it has been Jeff's wife, Karen Jarrett, and her ex-husband Kurt Angle that have.
Last week, Max Castor released a rap titled RASSLER, which took jabs at both Jarrett and Lethal, but it was a line that involved Kurt Angle that seemed to strike the biggest cord here. Whether it's a work or not, it's generated attention and has fans talking. The question is will the talk all be worth it for the team of Lethal and Jarrett, or will the Acclaimed once again prove that EVERYONE LOVES THEM?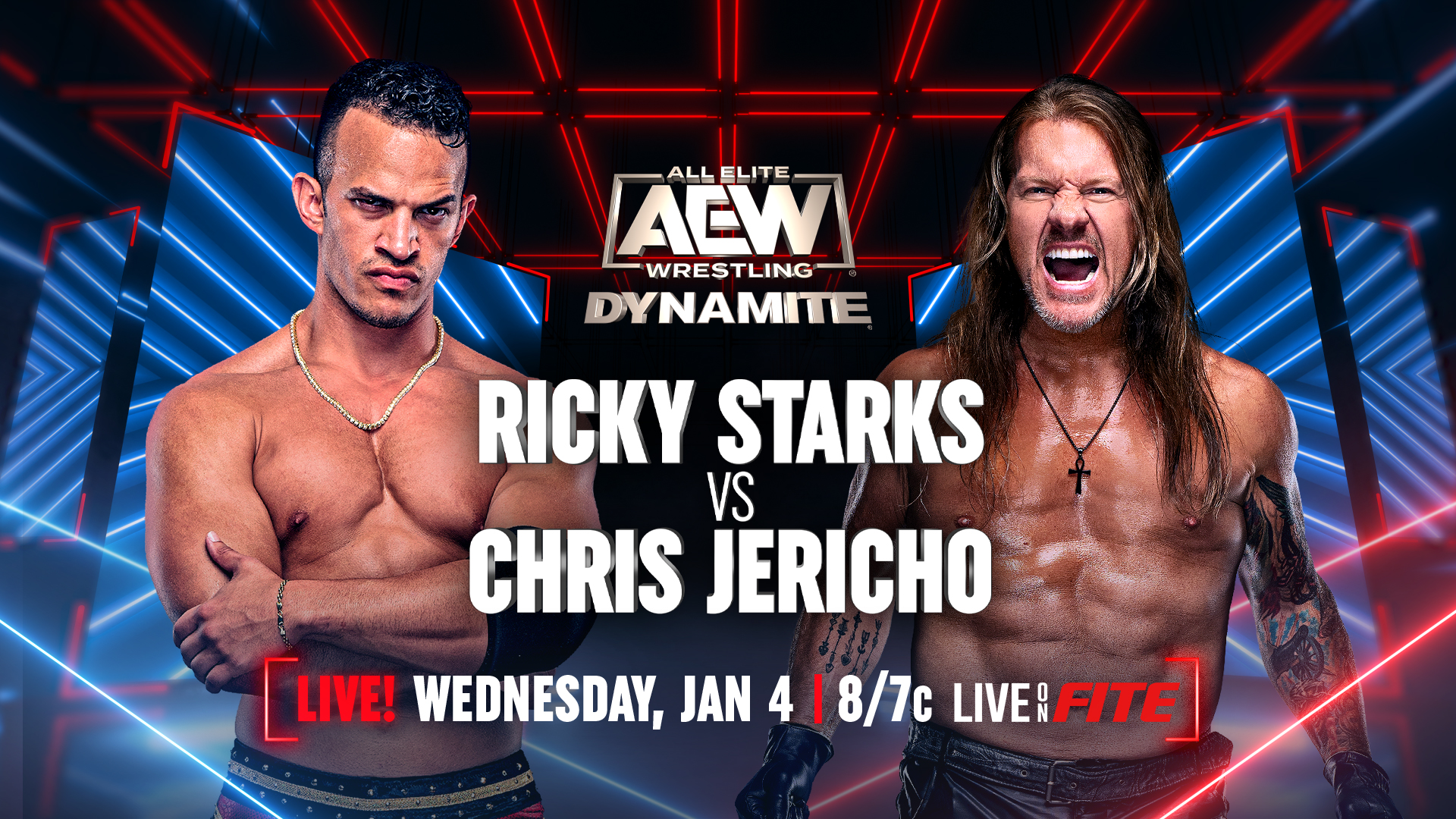 AEW Dynamite IGNITE for 01/4/23
Ricky Starks vs. Chris Jericho
Over the past few weeks, Starks has gone from being asked to join the Jericho Appreciation Society to having to regret turning him down. Starks has delivered some fun promos recently and in the process taken jabs at Jericho in the process. But their first-time-ever match between them should prove to be special.
Starks stock is on the rise, and a win here will only further his momentum. But a win doesn't necessarily mean this will end between them. This could be the beginning of a feud between them, with the best still to come.
What to Expect:
Discussion of what took place earlier in the day at Wrestle Kingdom 17
Build to the upcoming Battle of the Belts VI
Promotion leading into the final match in the best of seven matches for the AEW Trios titles.
*****
Stay tuned to Pro Wrestling Post for this and additional stories from the wrestling world. Readers can rely on Pro Wrestling Post as their daily source for everything inside the squared circle. As a result, readers can expect daily news, history, and much more.
Also, please visit All Elite Wrestling's official website here for news and information on the promotion and upcoming events and FITE TV's official website to watch AEW Dynamite and Rampage for International viewers. FITE TV's official website. FITE+ currently boasts 1000+ hours of live action each year. $4.99 a month/$49.99 a year with 7-day Free Trial.