On January 4th, 2023, on the first AEW Dynamite of the new year, a first-time-ever matchup has been confirmed between a legend of the wrestling business trying to put out the light of the young talent trying to build his legacy, Chris Jericho vs Ricky Starks.
On one side of the ring, we have the Ocho and the man that has been the frontrunner of building up the legitimacy of the sport in All Elite Wrestling. On the other side of the ring, we have the Absolute and one of the future talent in AEW that is creating a young career by getting a huge victory in this battle. This is Chris Jericho vs Ricky Starks: Never Crossed Paths.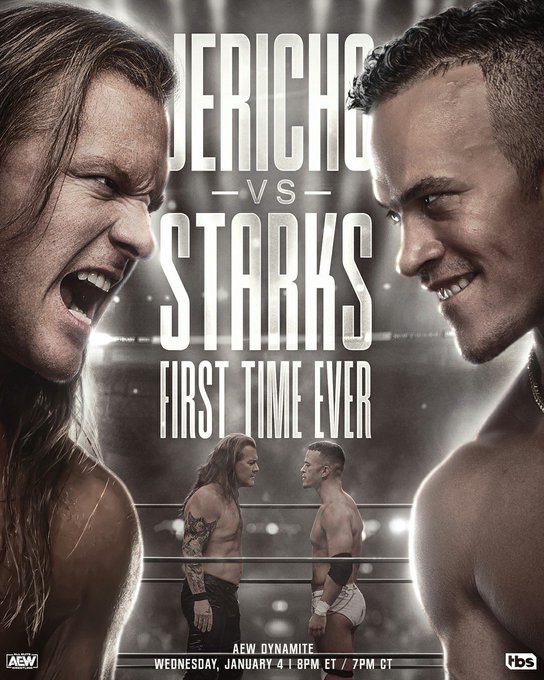 Chris Jericho vs Ricky Starks –
Roads Leading To The New Year Clash
On December 10th, 2022, at ROH Final Battle, Chris Jericho's 80 day reign as ROH World Champion came to an end when he tapped out to Claudio Castagnoli's swing, which allowed the Swiss Cyborg to regain the championship. The Ocho's unlucky ways continued on December 14th, 2022. On the Winter Is Coming edition of AEW Dynamite, Jericho issued an open challenge.
Action Andretti, who is a local indie star that was expected to fall to the 8-time world champion, answered the open challenge. What followed was called 'the upset of the decade' by the commentary team as Andretti hit a standing shooting star press to get the shock three-count over Chris Jericho.
The Lionheart knew he had to get a victory to get back on his winning ways, and in the main event of the show, he found the perfect man to challenge.
On November 23rd, 2022, on a Thanksgiving special of AEW Dynamite, Ricky Starks defeated Ethan Page in the finals of a tournament, including Starks beating Lance Archer and Brian Cage to earn a shot at the AEW World Championship.
On the next week's episode, MJF and Starks had a very intense verbal spar where the crowd was over the moon for the Absolute one, especially when he speared the Devil and held up the title.
Despite Ricky Starks losing out on the AEW World Championship at the 2022 edition of Winter is Coming, his performance won over the fans in a huge way. The next week on AEW Dynamite, Ricky Starks came to the ring to discuss his next steps, until Chris Jericho came out to offer the man in the ring an opportunity to join his stable, the JAS.
Starks, which was declined, and Starks offered a match to Jericho, which was accepted for January 4th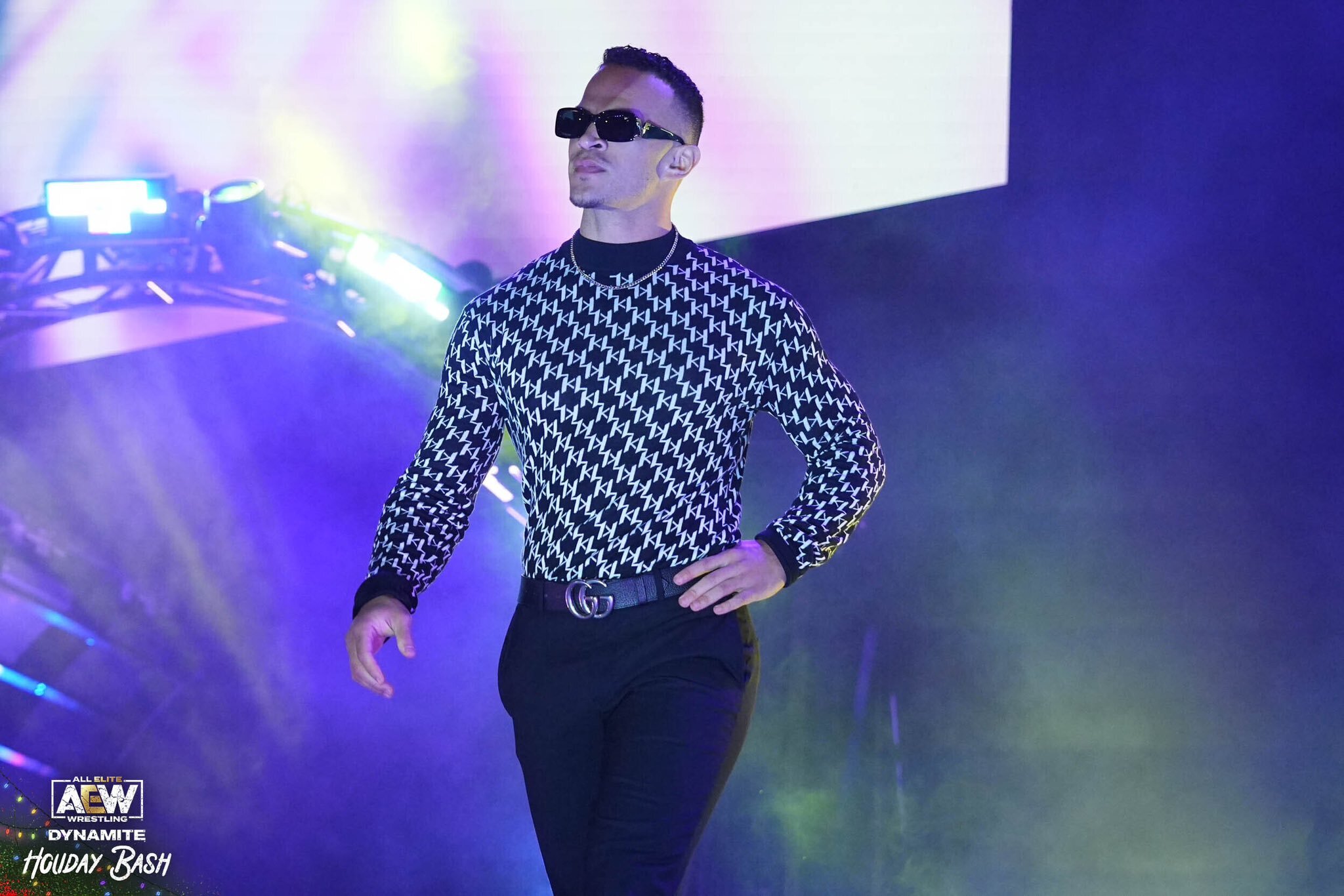 Chris Jericho vs Ricky Starks –
Legend vs. Future
Not only is this match a huge opportunity for either man to get back onto their winning ways, but especially for Ricky Starks to show off his talent against a veteran such as Chris Jericho. Y2J is a former 8-time world champion in companies such as WWE, WCW, AEW and ROH.
As well as this, he has competed against legends such as 'Stone Cold' Steve Austin, Shawn Michaels, Triple H, and many others, as well as repeated reinventions of his character to a high standard. Many young wrestlers could learn from Jericho, as well as getting a lot of attention from a match with the Ocho.
Ricky Starks debuted in AEW as shortly ago as two years ago on a June 2020 edition of Dynamite, answering the TNT Championship open challenge of Cody Rhodes with an impressive performance that earned him a contract with All Elite Wrestling.
Ever since, he has had great matches with guys such as Will Hobbs, Darby Allin, and Brian Cage, as well as his great character and promo work winning over the fans at the age of 32. Despite all his success n the past 2 years, he has still not had that one victory that solidifies his legacy, and a win over Chris Jericho could be the exact thing he needs.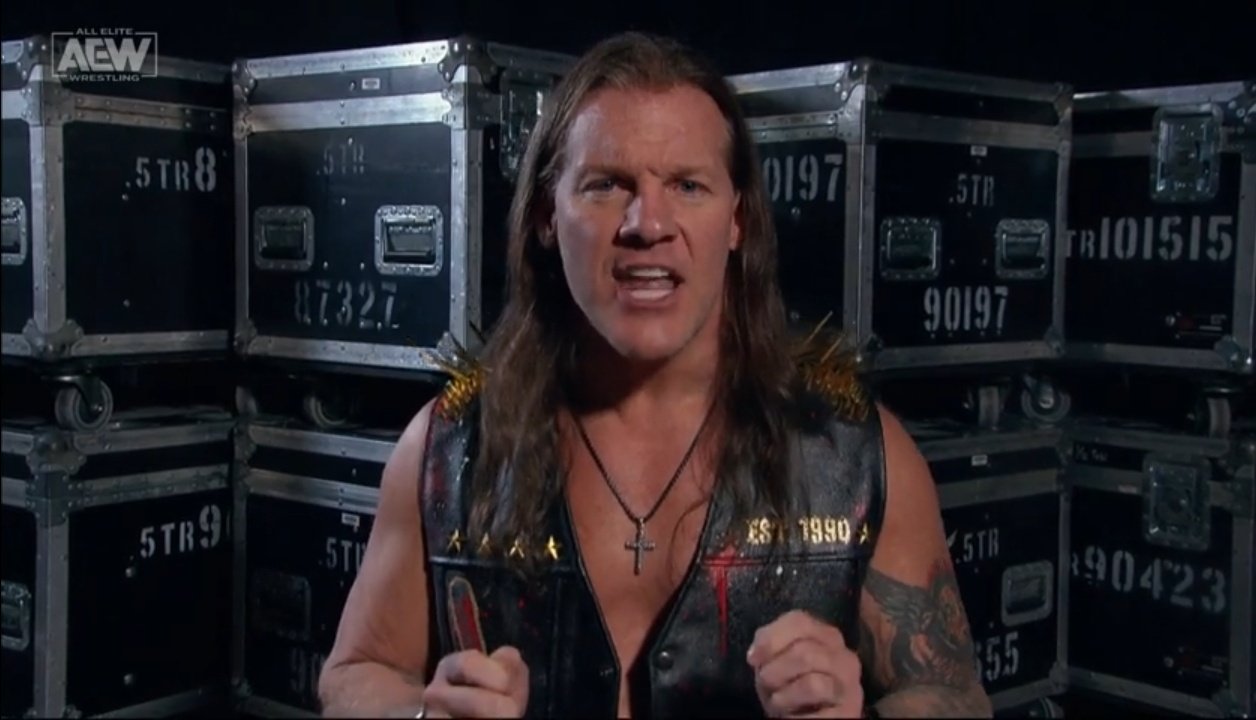 Chris Jericho vs Ricky Starks –
The 2023 Advantage
With the new year reigning in, the win-loss records in All Elite Wrestling reset and every wrestler start off 2023 with 0-0, meaning that there will be no one ahead of one another, allowing new wrestlers to jump to the top with a singular win. This means that a win here is vital for both men.
With Chris Jericho just losing the ROH World Title and not holding the AEW World Championship for three years, a victory here could get him right back into the title picture.
On the other hand, with Ricky Starks losing out on his AEW World Title match at the most recent Winter is Coming event against MJF, he could ump the queue with a huge victory over a name such as Chris Jericho.
Not only is pride and momentum on the line in this matchup, but a possible opportunity to become the number one contender at an AEW championship. And this brings us to January 4th, 2023, on the first AEW Dynamite of the New Year. Two men will enter the squared circle to face off against one another for the first time, and their motivations are clear.
Absolute Ricky Starks looks to make a name for himself by knocking off a legend in the wrestling industry to improve his stock for a possible future AEW World Title opportunity.
On the other hand, the 'Ocho', Chris Jericho, looks to direct his path back to winning ways by taking out a rising star to get a win in his column to set himself up for 2023. Two huge characters and egos will go at it, but only one can stand tall in this clash.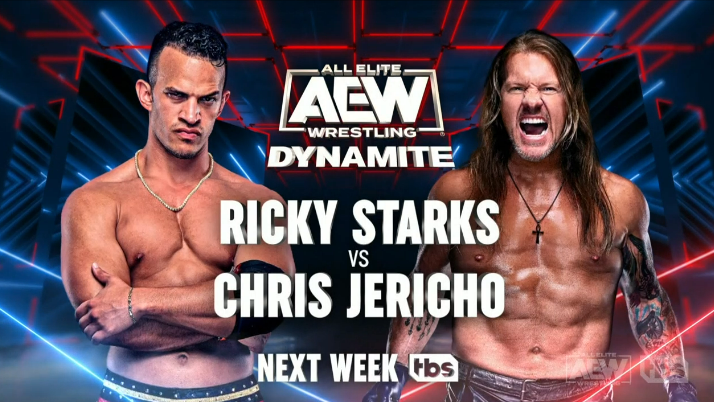 *****
Stay tuned to Pro Wrestling Post for this and additional stories from the wrestling world. Readers can rely on Pro Wrestling Post as their daily source for everything inside the squared circle. As a result, readers can expect daily news, history, and much more.
Also, please visit All Elite Wrestling's official website here for news and information on the promotion and upcoming events and FITE TV's official website to watch AEW Dynamite and Rampage for International viewers. FITE TV's official website. FITE+ currently boasts 1000+ hours of live action each year. $4.99 a month/$49.99 a year with 7-day Free Trial.