With history traced back to the late 80s with Jim Crockett Promotions to some of the amazing clashes in the 2000s. Under the WWE banner, The Great American Bash became a staple of wrestling history. For the second week in a row, NXT is turning back the clock once again. It dedicates themselves to honoring the past with its version of The Great American Bash. After a first week filled of exciting matches, big upsets, and surprise visits from NXT legends, this Wednesday's Night 2 has a lot to prove. In order to continue to set a standard for the future! It's time for us preview what's to come in this edition of Coming up NXT for the NXT Great American Bash Part 2 for 7/8/20 episode.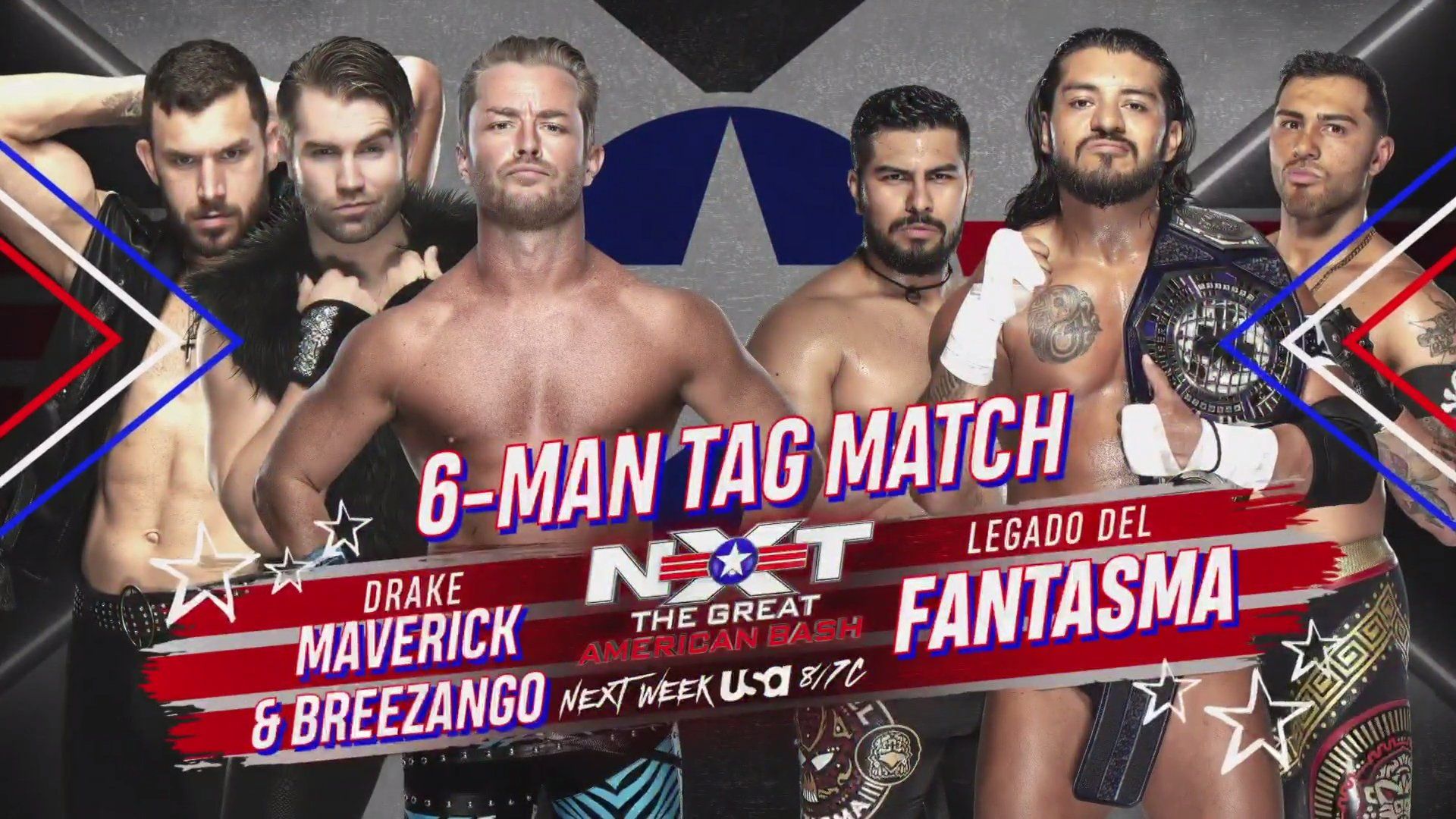 NXT Preview – The Great American Bash Part 2

International Warfare
Drake Maverick has been to hell and back since the NXT Cruiserweight Tournament turned the former 205 Live GM from unemployed to NXT superstar. But his employment has come at a cost. He's been a victim of war with Santos Escobar and his Legado Del Fantasma faction. But after an attempted third assault of Maverick from Escobar and his brotherhood with Raul Mendoza and Joaquin Wilde, the elder statesmen of NXT in Fandango and Tyler Breeze had enough and disrupted the attempted bashing.
Now with the lights on bright, GM William Regal announced Breezango and Drake Maverick will battle with the Legado Del Fantasma collective in an epic 6-man tag team match. It is sure to set off Night 2 in a big way.
Can the NXT Cruiserweight champion and his cohorts defeat their trio counterparts? Can they establish a new dominance in NXT? Or can Breezango and Maverick shut down the warpath of the Fantasma group before it even gets started?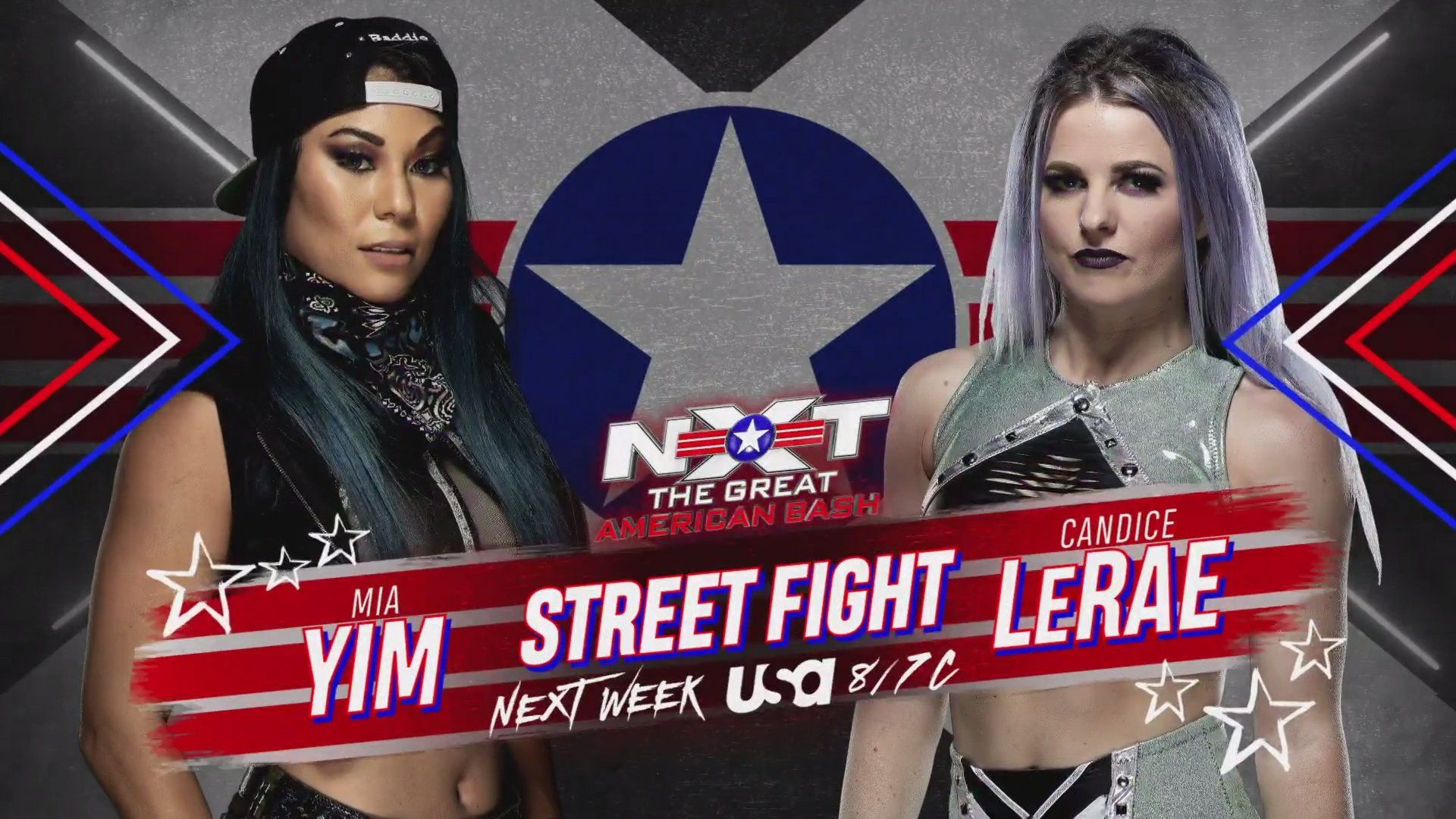 NXT Preview – The Great American Bash Part 2

Take It To The Streets
Street fights in NXT have become a staple for the black and gold brand. For some reason, House Gargano always ends up in them in some fashion. This time the Queen of the house, Candice LeRae is involved as she is once again tangled in the path of the HBIC, Mia Yim.
Between their run-ins on NXT TV backstage, on stage, in promos or involved in their significant others matches, Yim and LeRae have been destined to fight forever. But this may be the last chapter in their never-ending tale.
Will Candice LeRae show why the Garago family is one of the most feared competitors in a Street Fight setting? Or can Mia Yim silence the 'head of the Women's division' by taking her out for good?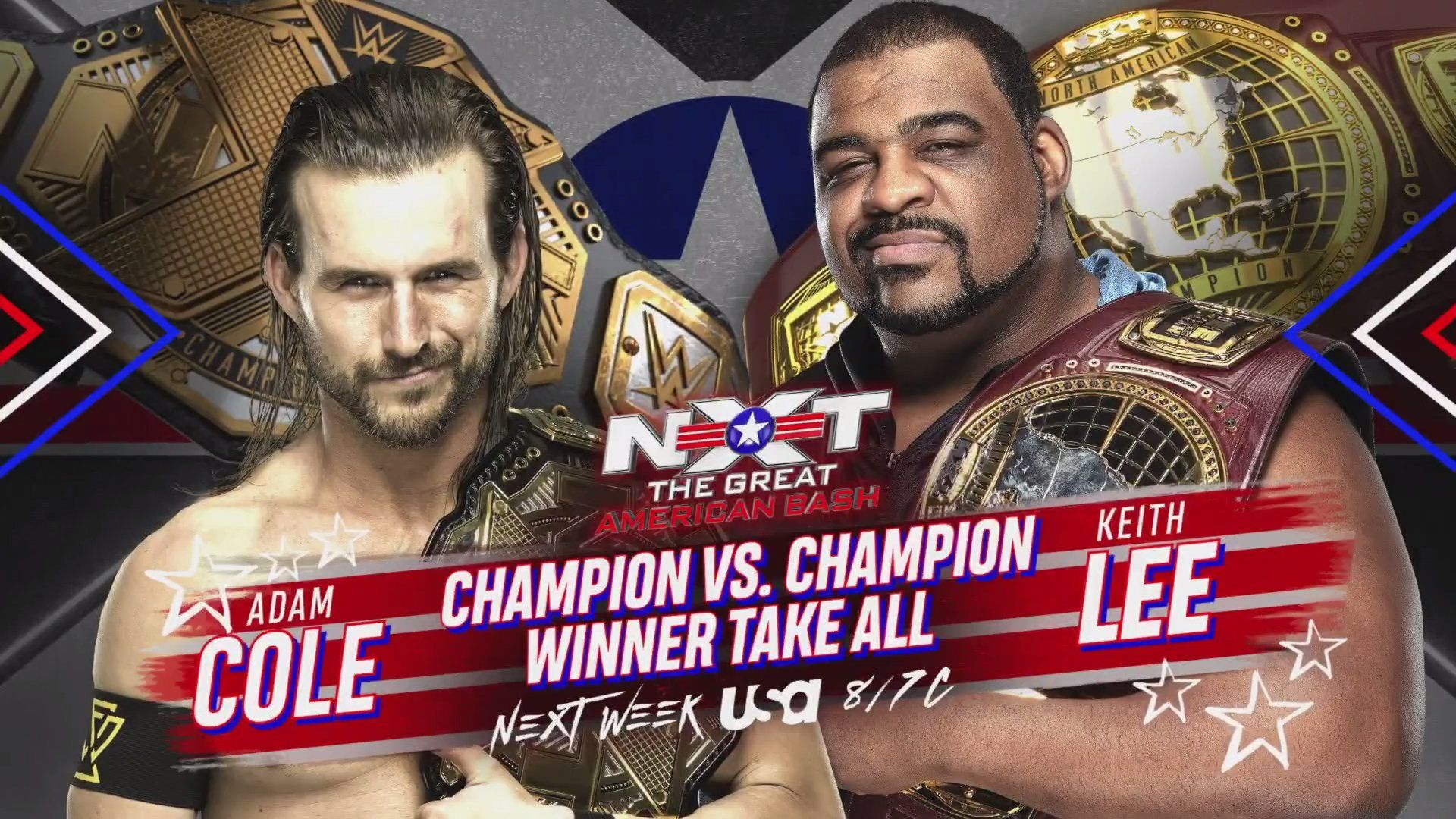 NXT Preview – The Great American Bash Part 2

For All The Gold
You ask anyone and they'd tell you Adam Cole has solidified himself as a legend in NXT lore. His 400 day reign stands the test of time adding to historic lineage of NXT superstars such as Asuka, Pete Dunne, and Shayna Baszler, the reigning NXT Champion will forever be linked to the title he holds so dearly.
And then there's Keith Lee. The moment maker. The GIF generator. The current, holding NXT North American Champion. 2019 into 2020 has been one of for the history books for the Limitless One. Taking on all comers for his title, Keith has made it known he plans to be North American champ for a long time to come.
But now Lee is ready be more than one titleholder in NXT. The same goes for Cole. On the final night of The Great American Bash, Adam Cole and Keith Lee look to do something no man in NXT has ever done. He aspired to become a double champion. Can Adam Cole continue to show why he's the greatest superstar in NXT history by continuing his 400+ day reign as NXT Champion and become the only two-time North American Champion in history? Or will Keith Lee complete his Cinderella story by retaining the NXT North American Championship while reaching the mountain top as NXT Champion?
And that was Coming Up NXT for Night 2 of NXT Great American Bash for 7/8/20. Tune in Wednesday as NXT is only on the USA Network!