There is so much talent in the Pacific Northwest. Anyone who's paying attention already knows this, and those who haven't figured this undeniable fact are starting to hear the rumors. 2019 has been all about building and spreading the word, and if feels like 2020 is going to start turning heads. As we bring 2019 to a close, it's time for me to make my predictions about local talents who are, in my opinion, local talents who are going to go to the next level in the coming year. Before we get to the list for the coming year, let's first revisit the list from last year. This is before we address which ten talents to watch for in the PNW in 2020.
Artemis Spencer has had a busy year! He was the DEFY Heavyweight Champion for the earlier part of 2019, defended his title at Wrestle Summit in LA, and went on tour in England. Though he's no longer the DEFY Champion, he's still a champion, having recently acquired the belt at ECCW. He is also playing no small part in training the up and coming new generation of wrestlers emerging from the ECCW training school.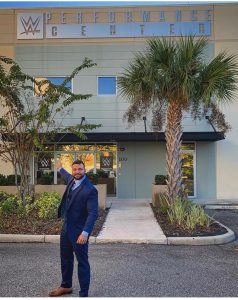 King Khash, this exceptionally talented young man, won the DEFY to Survive Ten Way Tournament at the two-year anniversary and started the year as the Prestige Heavyweight Champion. He then proceeded to Japan, where he worked with Zero 1 for several months. Khash appeared on the PWI list of the 500 best professional wrestlers in the world. He's worked on multiple occasions for the WWE. Sooner or later, the WWE will stop flirting with the Persian Prodigy and sign him. Based on his tryout earlier this month, that might be sooner than later.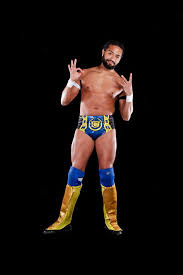 Carl Randers has been serving as one of the main trainers at the Buddy Wayne Academy and was the subject of a local news agency documentary about an office worker by day and a professional wrestler by night. He also had a fantastic experimental match at Project 42 in which he was the leader of a boy band!
Guillermo Rosas, this Modelo guzzling talent, has gone from being a supporting role on the DEFY roster to a full-fledged main member of the roster. He's getting headline matches and working with the likes of Super Crazy, Matt Sydal, and Cima. Whenever "Old Town Road" comes on the radio, there isn't a single member of the DEFYance who doesn't think of this young man.
Sonico, our beloved luchador, has been everywhere in 2019! He's no longer simply a Pacific Northwest talent; Sonico's a fly-in for other places, including Tennessee, California, Canada, and Indiana. He's joining an elite group of professional wrestlers who are building a reputation that inspires promotions from across the country to fly him in to work their shows. Who's surprised by this? No one who has watched him work in the ring.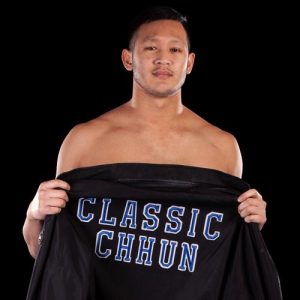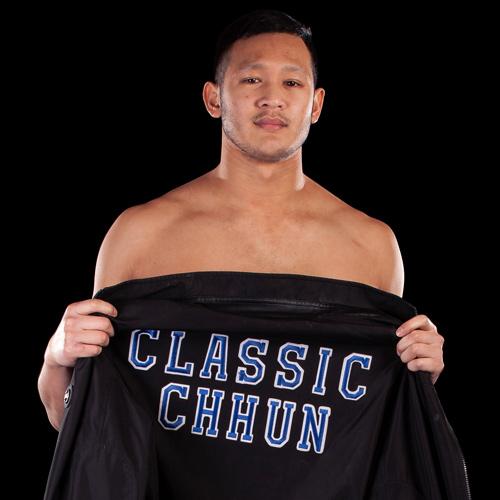 Cody Chhun, a true classic, recently made his debut at PCW Ultra, one of the West Coast's top promotions. He's done so well there; he's getting a shot at the championship against Jake Atlas! Cody is standing on the precipice of greatness, and all he needs to do is keep working hard and putting one foot in front of the other. The summit is near.
Danika Della Rouge, what a year it's been for this amazing talent. She's regularly working with DEFY and had a debut with Ring of Honor. Earlier this year, Danika had a tryout at the WWE performance center. Since her try out, she's worked with the WWE on several occasions, even being flown in to work for them. Like King Khash, she's on their radar; it seems like only a matter of time.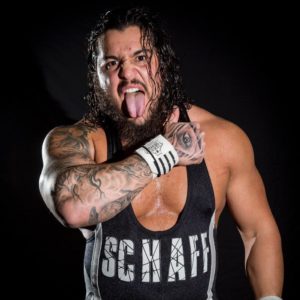 Schaff, as of this writing, is the current DEFY Heavyweight Champion. As the face of DEFY, he has defended his title against some of the best names in the business, Tom Lawler and Joey Janela, to name a few. He's also doing some regular work with PCW Ultra. He's at the top of the heap here on the west coast, and he's hardly hit his peak.
The Amerikan Gunz entered the year as the DEFY tag team champions, and though they don't hold these titles any longer, they are top contenders to win them back. Ethan HD and Mike Santiago have been working west coast promotions both as the Gunz and as singles competitors. Mike has been hitting the gym hard and notably upped his game in the ring, and Ethan has recently acquired a comic book shop. It's amazing what can happen in a single year.
Those to watch for 2020
Without further delay, let's get down to the talents who have been making a name for themselves this past year who are showing incredible potential. I predict will pay off in the coming year. These men and women are working hard and demonstrating they have a special something that could take them far beyond the boundaries of our region.
Jet Knight
No one has hit the local scene harder and faster than Jet Knight. He's barely trained a year, and already he is a polished performer, that if I didn't know any better, would assume he had been working the ring for a decade. If he's accomplished this much in a single year, one can only imagine what he will accomplish in the coming year. He's gone from complete obscurity and the training grounds to making his debut at DEFY against Douglas James.
You can catch him at Without A Cause, and Lucha Libra Volcanica shows regularly, and after his recent debut at DEFY, there too. It would come as no surprise to anyone who has watched this spectacular talent in 2019 that in 2020 he will become an in-demand commodity here and well beyond the boundaries of the Pacific Northwest. Knight is among the ten talents in the PNW to watch out for!
Chase James
With a background in MMA, Chase James is a relative newcomer to the Professional Wrestling Scene. However, his training in mixed martial arts has served him well, and he has been training at the Buddy Wayne Academy along with several others on this list.
Among some of Chase's major achievements in 2019 is being the first-ever Without A Cause champion. He defended his title against Tom Lawler, Adam Brooks, and Brian Pillman Jr. He mastered the art of "Dong Style" under the tutelage of the master himself, Joey Ryan. He's worked shows all over the Pacific Northwest and has even done some out of region work in places like Colorado, Nevada, and Utah. His career is gaining momentum, and he stands a good chance of skyrocketing into the stratosphere in 2020.
Travis Williams
The "Golden Boy" Travis Williams has been working away in Canada for a couple of years now. He is a fresh face coming out of the training school at ECCW. In the last year or so, he has broken out of the Canadian scene and started working Without a Cause, and more recently debuted at DEFY. His fan base here in the region is growing, and for a good reason. Travis Williams is one of the best heels working in the Pacific Northwest today.
With his cocky grin and arrogant swagger, he invokes a response from the audience that is truly inspiring to watch. Despite being incredible at working the audience, one should not underestimate his actual skill in the ring. Travis is fast, and he's developed a move set that works well with his gimmick and demonstrates that the "Golden Boy" is a truly talented athlete. 2020 will be Travis's golden year at one of the ten talents to watch out for in the PNW!
Judas Icarus
Without question, Judas Icarus has gone from relative obscurity to great renown in 2019 here in the Pacific Northwest. This Vancouver B.C. native got his start-up north and has worked his way south, making regular appearances at Without A Cause, 321 Battle, and DEFY. He's built a name for himself as both a singles competitor and as one half of the tag team known as the Strays.
Judas is a spectacle to watch in the ring. He's fast, fearless, and particularly excels at using the air space above his opponent to rain down terror. You can see a real hunger in Judas, an eagerness to compete and show his opponents and the audience what he's capable of. As a relative newcomer, it is impressive to see how good he is already. I've seen a great improvement in him as a performer since I first saw him in late 2018. If he continues on his current trajectory, 2020 is going to be a pivotal year in his career.
Riea Von Slasher
For several years now, Riea has been grinding between Vancouver and Victoria, B.C. Recently we've been lucky enough to see her with more frequency down south. She's been working on shows at D.O.A., 321 Battle, Without a Cause, and DEFY.
Von Slasher is a pleasure to watch in the ring. Those sitting in the front row and hearing her are treated to some of the best ring banter in the business. Riea is cunning in the ring and particularly good at brutalizing and destroying her opponents. We've seen her share a ring with Christina Von Erie, Danika Della Rouge, and Rebel Kel; it will be very interesting to see who she faces in 2020. More importantly, it will be interesting to see who takes notice of this superb talent! Von Slasher is among the ten talents to watch out for in the PNW in 2020.
The Fallen Flower Kikyo
Hailing from Spokane, Washington, The Fallen Flower Kikyo has been making the rounds here in the Pacific Northwest, making 2019 the year to notice this aspiring talent. She's worked with Reactivate Pro wrestling, 321 Battle, and DEFY in recent months and has gotten a great deal of notice as a performer for both RiSE and SHINE promotions.
Kikyo has shown herself to be very talented in the ring. She's out there working hard and doesn't simply dial-in. She's a heavy hitter and graceful as she takes on her opponents. She is a pleasure to watch and a perfect embodiment of Kumaranaasaan's allegorical poem "Veena Poovu." She has her foot on the mantel, and in 2020 it seems like she'll finally walk through that door. Kikyo is among the ten talents to watch out for in the PNW in the coming year!
Elliot Tyler
This young man has been working hard up north and has been making a name for himself outside the British Columbia scene. He's been a regular at Without A Cause for some time, and we've also seen him at 321 Battle. Tyler is both an incredible singles talent and also as a tag partner of Judas Icarus, the Strays.
Tyler is fast, isn't afraid to go high, and shows no fear. If you are expecting something crazy to happen in the ring, you can count on Tyler Elliot being the one who brings it to the match! People are starting to take notice of this talented young man. 2020 seems like the year he's going to be going from someone on the fringes into someone standing directly in the spotlight. Tyler is among the ten talents to watch for in the PNW in 2020.
The Cook Brothers
This incredible tag team consisting of brothers Brian and Kevin Cook hail from Toledo, Washington. Haven't heard of Toledo? No worries, most people haven't! These two gentlemen have been training regularly at the Buddy Wayne Academy. And in the last year, they have been working for DEFY and countless other promotions in the region.
Though they haven't been competing in the region for long, they have really gained some momentum in the past year. They recently had an incredible match at DEFY in which they worked in the ring with Matt Sydal and Cima. These two brothers have great ring chemistry with one another. You can tell they are having the time of their life every time they get in the ring. It's hard not to root for them, even when they aren't the good guys! These two are among the ten talents to watch for in the PNW in 2020.
Jordan Oasis
If you aren't watching Jordan Oasis' vlogs on Youtube, you're doing life wrong. This young man has, in many ways, opened his life up to us and talked about everything from training to dealing with chronic depression. He's worked very hard to get where he's at, and it seems to finally be paying off. He's been a regular at Lucha Libra Volcanica, and in early 2019 he made his DEFY debut.
In addition to his hard work, Jordan has shown he is very approachable and has great interactions with the fans. He's eager in the ring and has benefited from a diverse skill set accomplished by studying and practicing multiple ring disciplines. When he gets in that ring, he gives it his all, and you can see this in his performance. Jordan will be making his debut in Korea very soon, for those of you who haven't heard. We saw great strides and opportunities open up for Jordan in 2019. It won't be a surprise if 2020 is a landmark year for this young man at one of the ten talents to watch for in the PNW.
JaCub Soumis
"Cubby" as many refer to this talented gentleman, has been in the business for only a couple of years. He's been working at Without A Cause and 321 Battle on a regular basis. He also regularly works many promotions throughout the region. Despite having many years of experience under his belt, JaCub Soumis has proven to be more talented than some who have a decade of experience on him.
His gimmick is original and fun. JaCub's talent in-ring has been a joy to watch as he's developed. He's held two championships in the last year as WCWC tag team champion with Spicy McHaggis. And the 321 Battle Seattle Underground Champion. We've seen him share the ring with Alex Zayne, Brian Pillman, TJ Perkins, and Clark Conners. When he enters the ring, great things tend to happen, and 2020 is his year. I predict more people will notice this, and we'll see JaCub Soumis getting more opportunities and fans! He is one of the ten talents to watch for in PNW in 2020!
* * *
As I've stated before, writing an article like this proves to be a challenge. This is only because there are so many great talents in the region. When compiling a list of names, there were many who came very close to being placed on this list. There is so much potential here, and I, for one, am looking forward to seeing how 2020 plays out!
Others to pay attention to in the coming year: Young Muscle (Jaiden & Nick Wayne), Eli Surge, Rook Kelly, Eddie Osbourne, Teck Tonic, Cole Wright, Caiden Cassidy, Pitfall Jones, Leon Negro, Jordie Taylor, Halcon Negro, Coyory Azteca, Hernan Serra, Steve Migs, Cole Crazy, Chris Ross, Johnny Flynn, The Academy (Nick Radford & Thom Alman), The Legion of Gloom (Dante Smythe & River Strife), 4 Minutes of Heat (Eddie Pearl & Ricky Gibson), Large Sarge, Nick Pesky, Officer Dean Cooper, Nurse Black, The Romantic Nerds (Herman Nerdstrom & Romeo Ramirez), Izzy McQueen, Sloan and many, many more.
It is a good time to be a fan of professional wrestling here in the Pacific Northwest. If you don't believe me, come out and see for yourself. You won't be disappointed! These are the ten talents to watch for in the PNW.