The Pacific Northwest (PNW) has traditionally been a black whole of professional wrestling. Until recently there were few promotions that garnered little attention beyond the borders of the city in which they operated. Now with promotions like DEFY, 321Battle! And latest arrival Without A Cause, among others, people are starting to look in our direction. As they should…
We have produced some of the greatest talent in the industry today, Daniel Bryan comes to mind as one of the most obvious and successful. On the independent scene we've spawned some great talent including Darby Allin, Randy Myers, Clark Connors, Taya the Valkyrie, Chelsea Green, Su Young, Kimber Lee, and Shane Strickland, to name a few. Many of the people listed here left the region in order to gain notice by larger televised promotions. With the momentum our local promotions are gaining, this may not be the trend going forward.
Local referee Aubrey Edwards didn't have to relocate out of the Pacific Northwest to get noticed by the WWE. She has worked for them on several occasions. She is a terrific talent and her work getting noticed by 'the big guys' is a sign that trends might be changing.
As eyes turn to promotions in places like Seattle, Portland, Vancouver B.C. and their suburbs, I think we can expect to see some local talent get the kind of notice that historically we haven't seen in recent memory. Below is a list of 10 talents from the Pacific Northwest, in no particular order, you should be paying attention to!
Artemis Spencer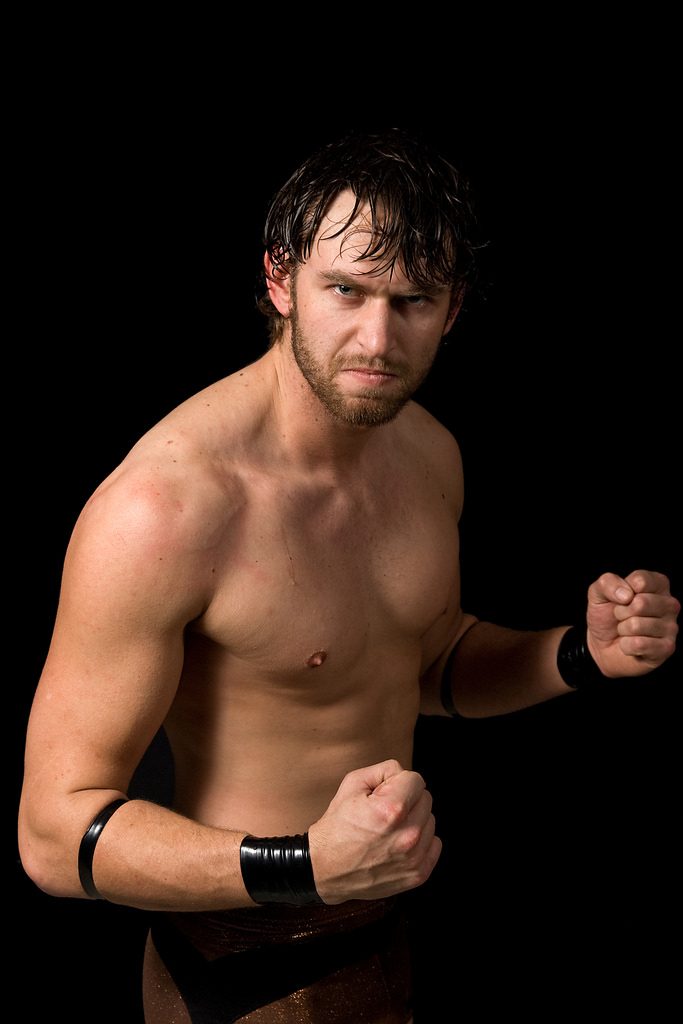 This gentleman isn't new to the business. He has well over a decade under his belt in the industry and in my opinion has gone largely unnoticed, until recently, due to the lack of attention this region historically receives. On December 14, 2018 Artemis Spencer defeated Shane Strickland and became the DEFY Champion! Defeating Shane Strickland is no minor feat. Now he carries the weight of an enormous championship on his shoulders with a belt that will no doubt usher in a parade of big names who will attempt to relieve him of his title. Artemis Spencer is an enormously talented man who is full of surprises, such as diving off the balcony to wipe out MJF. He is a man who should never be underestimated. Watch as this guy demonstrates why he is the champion and why he will likely hold onto that belt for a while. Artemis Spencer is DEFY! In 2019 I predict his name will be a household name for anyone who follows the indies.
King Khash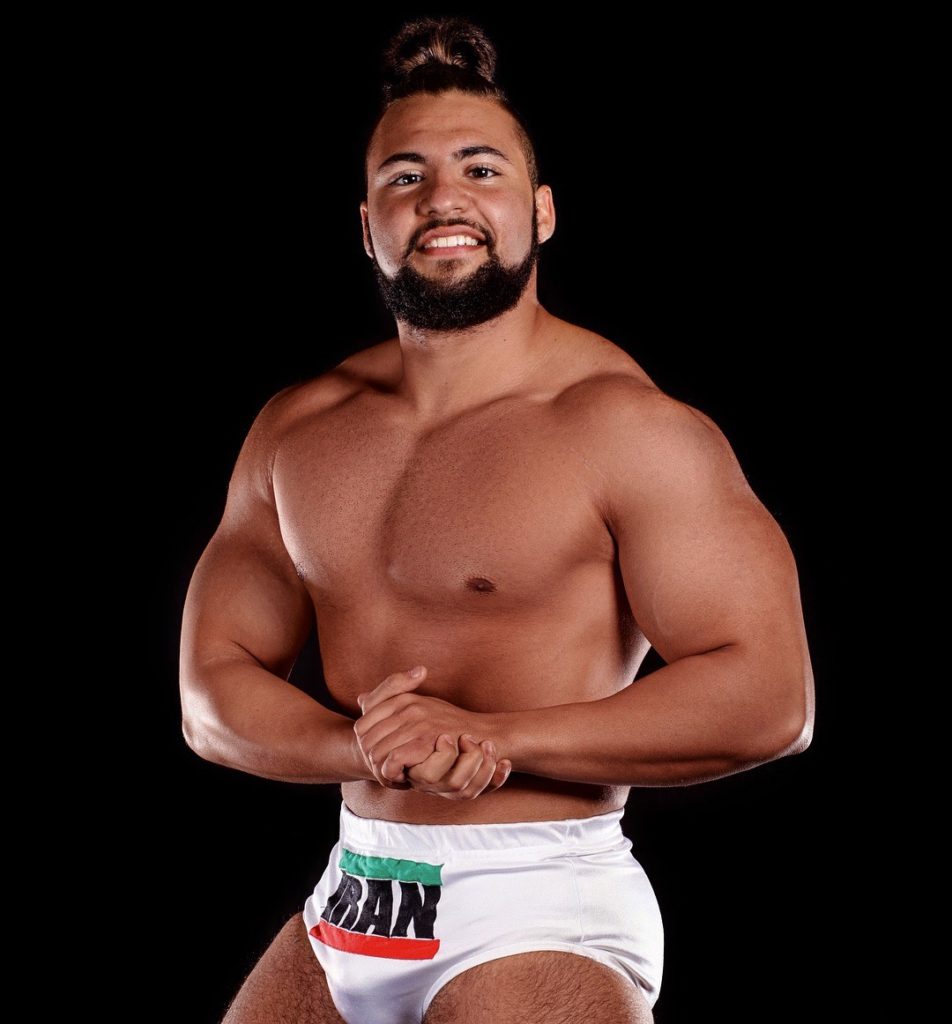 This young up and comer, also referred to as the Persian Prodigy, has been a force in the Pacific Northwest. He holds the Prestige Heavyweight title and been the main event in several local promotions, proving he is a draw. He's also a regular on the DEFY roster where he has taken on the likes of Brian Cage and Matt Riddle. King Khash was trained by the late Buddy Wayne and over the last couple years we have seen him grow as a performer and he is really coming into his own. He has worked in Mexico and the East Coast, and this is only the beginning for a truly blossoming talent. This young man is only 22 years old and he is ready to explode all over the independent scene! The future in front of King Khash is pure gold!
Carl Randers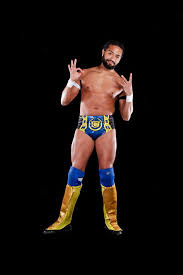 This gentleman is no stranger on the local scene. He's been working with DEFY as a regular on their roster and he has defeated some of the biggest names in the business… Colt Cabana, for example. He has lots of attitude and a fantastic head of hair! Carl's performances are consistent, graceful and most importantly entertaining. He has mastered the art of non-verbal communication which is essential in the world of professional wrestling. Carl Randers may not be Mr. Nice Guy, but if you are looking for someone new and fresh, you have a sure bet with a man who's nick name is the Fantastic Dork!
Guillermo Rosas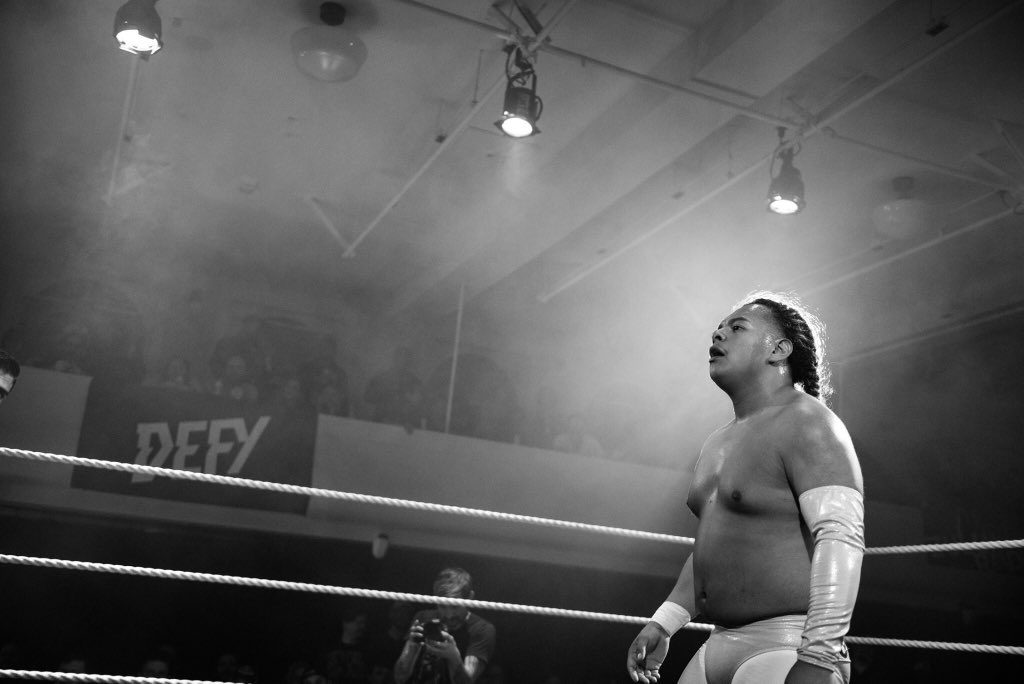 We have seen Guillermo Rosas grow up before our very eyes. This young man is developing into a truly great talent and wowing the audience at DEFY in recent months. He's played both sides of the fence, in terms of heel/face, and has done so convincingly. As he develops as a performer, I am very pleased with what I'm seeing, and I can easily see this young man coming into his own in 2019! As Guillermo Rosas' talent continues to grow, it has made him prime for any promotion interested in expanding their rosters with a new talent who is way ahead of the game in terms of skill and quality of performance.
Sonico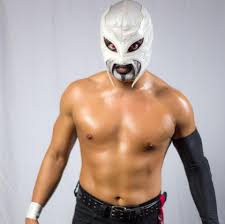 One of the regions eminent luchadores, Sonico is a pleasure to watch in the ring. He's held the Seattle Underground Championship at 321Battle! And is the current DOA Pure Wrestling Champion. Sonico has been a regular at nearly every major promotion in the Pacific Northwest and according to social media is already starting to get noticed outside the region. In February he will be making an appearance at Bizarro Lucha in Indianapolis. I think it's safe to say Sonico is a hot commodity and people are already starting to notice the heat radiating off this young man.
"Classic" Cody Chhun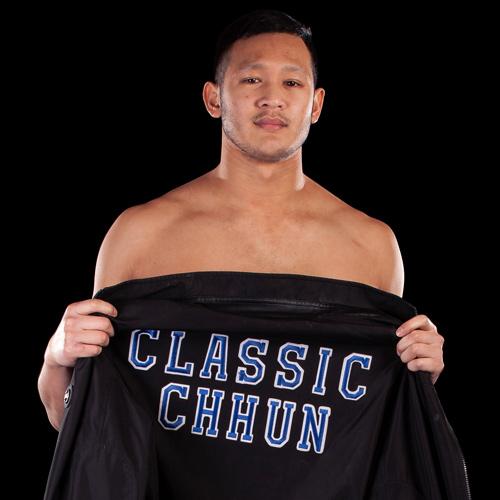 This gentleman is currently on a fantastic and entertaining run at DEFY. He is no stranger to promotions across the region. Cody is a great performer and someone who has really developed over the last couple years. Like several other people on this list he hails from the Buddy Wayne Academy and demonstrates the polished stylings that typically come from performers who come out of this training school. If you are a fan of good-natured faces who have charisma and talent, this is a wrestler for you.
Danika Della Rouge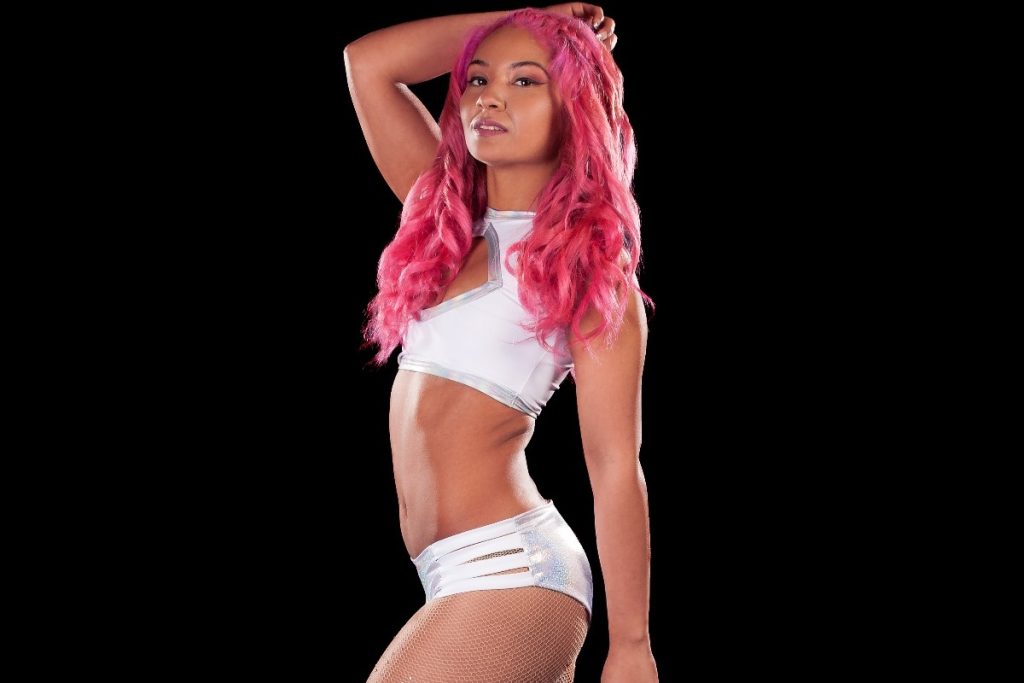 She has truly impressed me. At DEFY's show in September, Nicole Matthews was scheduled to take on Allie, best known from her work with Impact. Due to unforeseen circumstances Nicole was unable to make the show and on a moment's notice Danika was in the ring and executed an impressive performance. She's worked for DEFY on one previous occasion in Portland going up against Hell's Harlot, Pricilla Kelly. If she continues her current trajectory, she is on the fast track to becoming a truly great wrestler. This young woman is just now starting to burst out on the local scene and I don't think it will take long for her to get noticed beyond our regional territory.
Schaff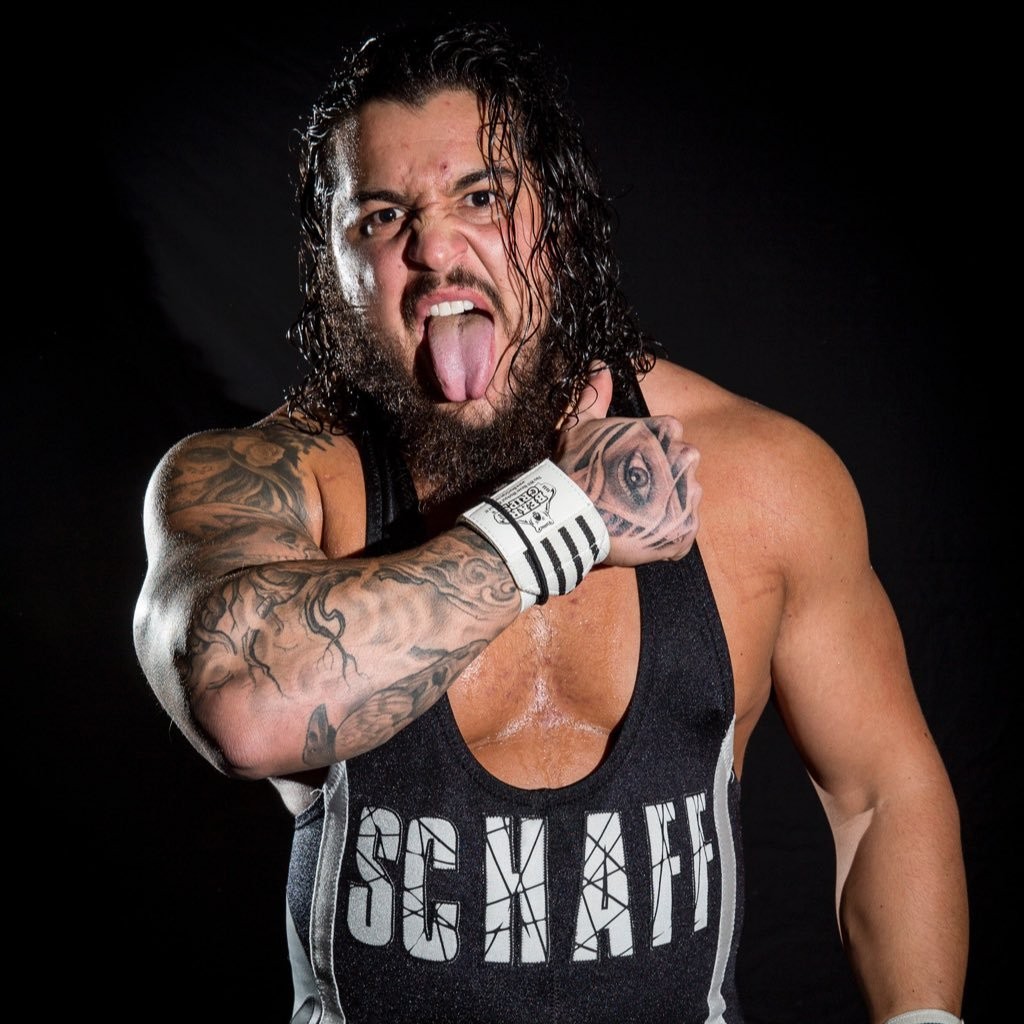 This young man and former member of the United States military recently came to the Pacific Northwest originally from the East Coast. He trained with AR Fox, one of the best trainers and performers working today. This gentleman is a former powerlifter and you can tell he is stacked like a brick wall. Anyone who watches this giant of a man perform a Frog Splash off the top rope cannot help but cringe for his competitor… no matter how much they might deserve it! Schaff is the current DOA Heavyweight Champion and I don't think it's going to be long before he adds many, many more championships to his resume. In 2019 I predict promotions and fans well beyond the Pacific Northwest are going to be shouting his name.
The Amerikan Gunz (Ethan HD & Mike Santiago)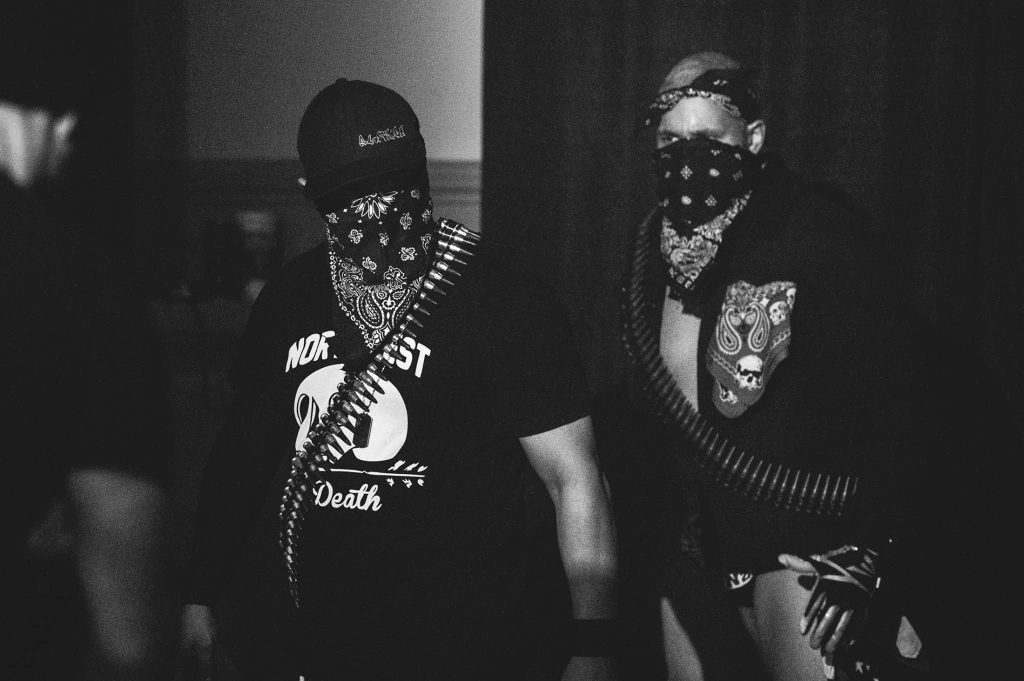 I almost didn't include the Amerikan Gunz, Ethan HD and Mike Santiago, on this list. Not because they don't belong here, but because I'm still somewhat in denial they aren't already all over the place. When I say they are among the best Tag Teams in the business today, I'm not being kind or overly generous. They are well coordinated, top notch talent who currently hold the DEFY Tag Team Championship. It is a crime they aren't all over this continent defending their belt and challenging others for their titles. Both Ethan HD and Mike Santiago are terrific performers, in their own right as singles competitors, but the chemistry they have as tag partners is undeniable. I think 2019 is going to be the year promoters and fans are going to realize they've been missing out.
The problem with writing an article like this is you can't possibly include every talent who show's promise in the region. It is important to note there are many, many more than what you will find listed here.
Other talents to watch from this region: Julian Whyt, Rebel Kel, Chase James, Tech Tonik, Lance Peirson, Kevin Cook, Brian Cook, "Golden Boy" Travis Williams, Judas Icarus, Tyler Elliot, Pitfall Jones, JaCub Soumis, Bambi Hall, The Voros Twins, Guerrero De Neon, Referee Kendall Marie, Kaine Jaiden, Nick Radford, Daniel Makabe, Steve West, Eddie Van Glam, Dave Turner, Liza Hall and Kaden Talbain. I could go on, but I hope you get the point. The Pacific Northwest has some of the best talent you've never heard of… yet!