MCW Presents War To Settle The Score on Saturday, May 18th, 2019 live from the Thornbury Theatre.  The wars have been building and are nearing a complete boiling point. Those wrestling fans who were able to catch MCW Presents Fallout know that everything escalated to massive heights which means that now there is some real business to be dealt with.  In a very big announcement, Slex & Seb Costello will go face to face.  Who will come out on top in this contest in really a guess that is hard to make.  Either way, this encounter is certainly going to be worth the price of admission alone and should completely rock the Thornbury Theatre.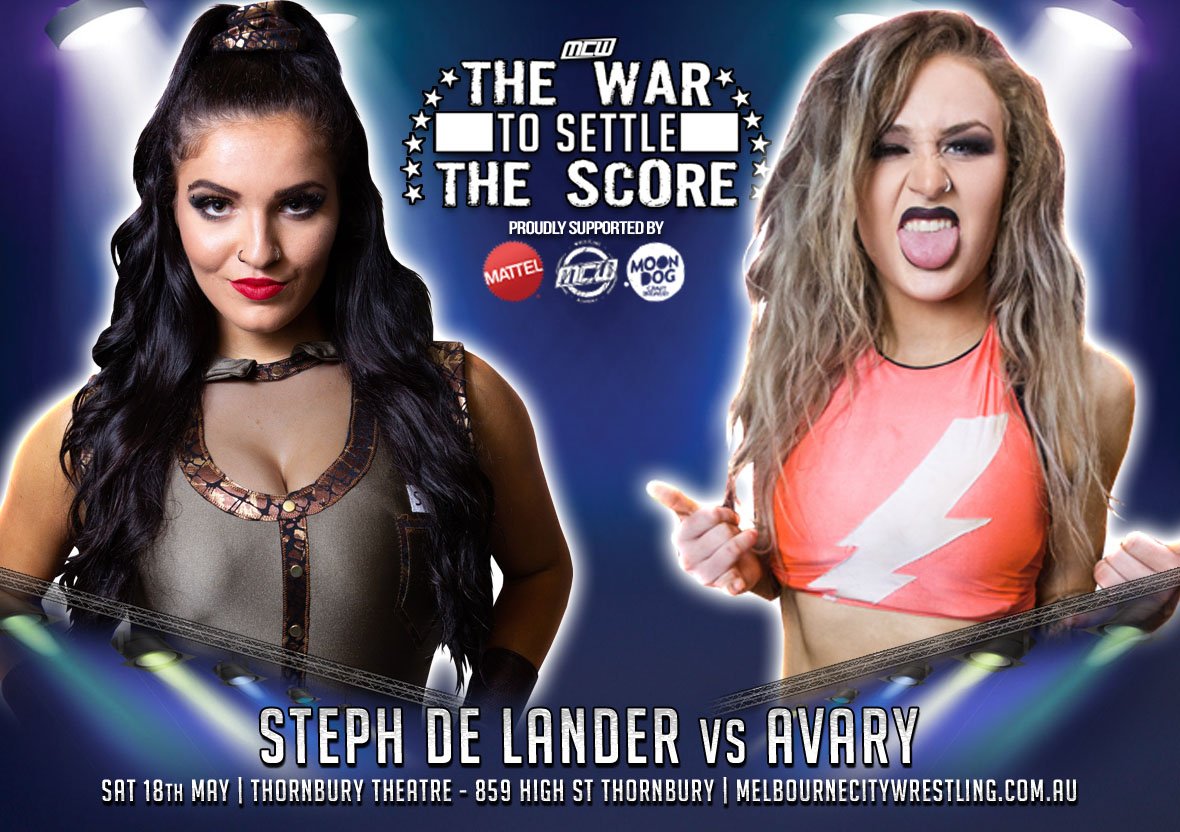 When it comes to scores that need to be settled then look no further than the one between Steph De Lander and Avary.  Steph De Lander is guilty of interfering in Avary's match with Indi Hartwell at MCW Presents Fallout.  Avary is now a woman scorned and looking to get redemption for the actions of Steph De Lander. Avary may need to proceed with caution though, as it is very possible that Steph De Lander is utilizing some mind games here to truly get under her opponent's skin.  This one will not be pretty as there is some real bad blood brewing between Steph De Lander and Avary.  These two women will not be looking to wow the crowd withholds, this one is going to be a straight up fight to the finish.
The Brat Pack have really cemented a name for themselves in the tag team division.  The MCW Tag Team Champions The Brat Pack recently decided to let everyone know that they feel they are the best tag team in all of Australia.  A very bold statement that caught the attention of another Australian team who has a lot of reason to argue the comments made by The Brat Pack.  The Parea is a Southern Australian tag team who will be making their MCW debut at War To Settle The Score.  The Parea recently had an amazing run as the Riot City Wrestling Tag Team Champions and proved they could excite crowds and pick up memorable victories.  The Parea have the opportunity here to not only prove that their style will excel in MCW but that they can silence the confidence of the reigning MCW Tag Team Champions The Brat Pack.
To read our recent MCW preview of MCW and Evie's Disco Diner G.IRL4 click here.