Irish Wrestling has now become synonymous with several stars succeeding in North America.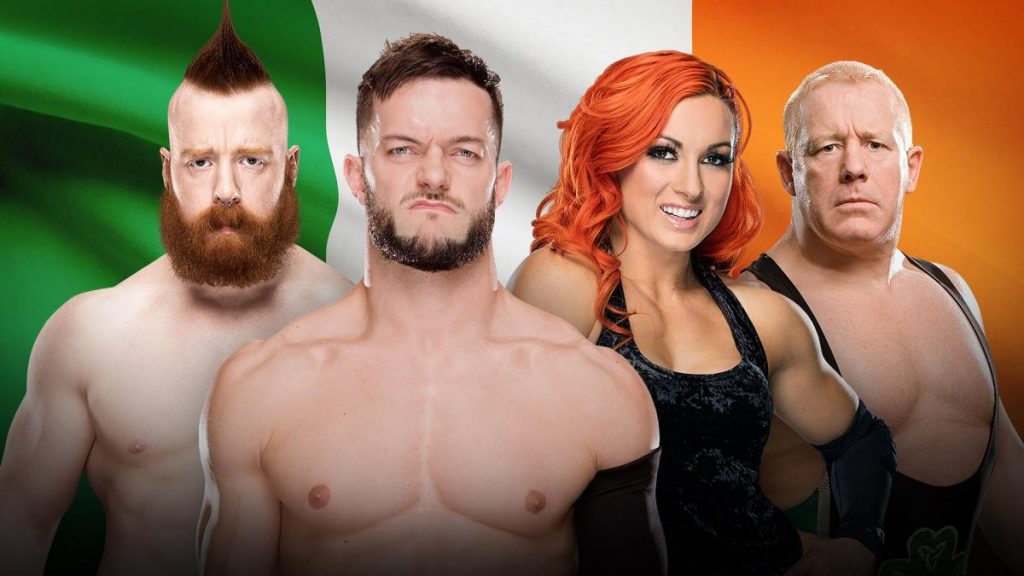 Fans of the WWE will often look to names of the past such as David 'Fit' Finlay and his contributions to Irish wrestling. The Belfast Bruiser first became known to North American audiences during his time in WCW. However, for many, not much across the ocean was known about the names that came from the area. Finlay was a third-generation wrestler and is now long-tied to developing talent in the WWE Performance Centre. WWE Raw women's champion, and fellow countrywomen, Becky Lynch attributes part of her success to him.
Fit Finlay is long associated as someone from Ireland that 'made it'.
He isn't the only one. Many have come to see the true heart, determination and hard work that comes from those a part of the Irish Wrestling scene. Fellow WWE superstars Sheamus, Jordan Devlin, Killian Dain, and Finn Balor have also transitioned from their native home to excel in North America. However, the extent of the growth of the talents is not relegated to the country. Several names such as Scotty Davis and Fit's son, David Finlay are also emerging as stars within the country and beyond.
Pro wrestling, much like the world is in a tough place right now. There are names in Irish Wrestling to keep an eye out on. Once all things settle down there are several Irish stars that fans North America should be invested in seeing. This is largely attributed to the great work Over The Top Wrestling and Fight Factory Pro Wrestling in Ireland have continued to do. Before the start of the year, our own Mark Blake took a look at the top 5 UK talents that he felt would break out in 2020. He mentions Davis in the piece and rightfully so.
The focus is strictly on which Irish Wrestling talent to keep an eye for this year.
Irish Wrestling – The Technician
Michael May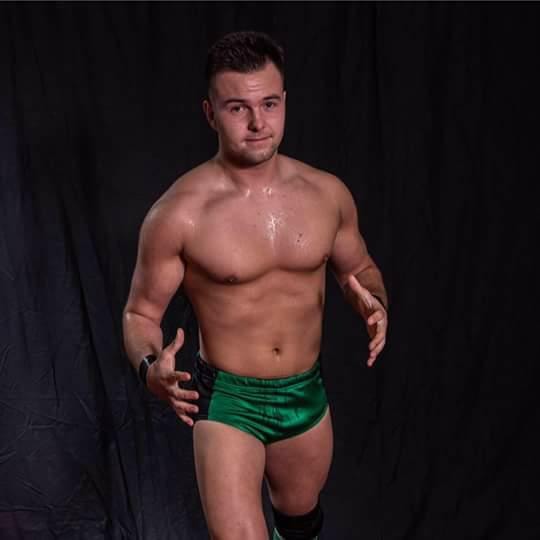 A seven-year pro out of Dublin, May is referred to as 'The Technician'. He was once a member of the stable Legit 100 with another notable Irish talent in Scotty Davis. May has been synonymous with tag team wrestling so it will be an opportunity to see him break out on his own. Alongside Liam Royal as the Only True Pros, the duo has continued to move up the ranks as a formidable.
While the duo has only been together a short time that isn't to say they haven't made an impact on the Irish Wrestling scene. During their time with OTT Wrestling, Royal and May had been undefeated until their last match together towards the end of last month (March 2020). They have defeated the likes of successful Japanese team the Strong Hearts and thus establishing credibility for themselves along the way.
The Present and Future of Irish Women's Wrestling
Katey Harvey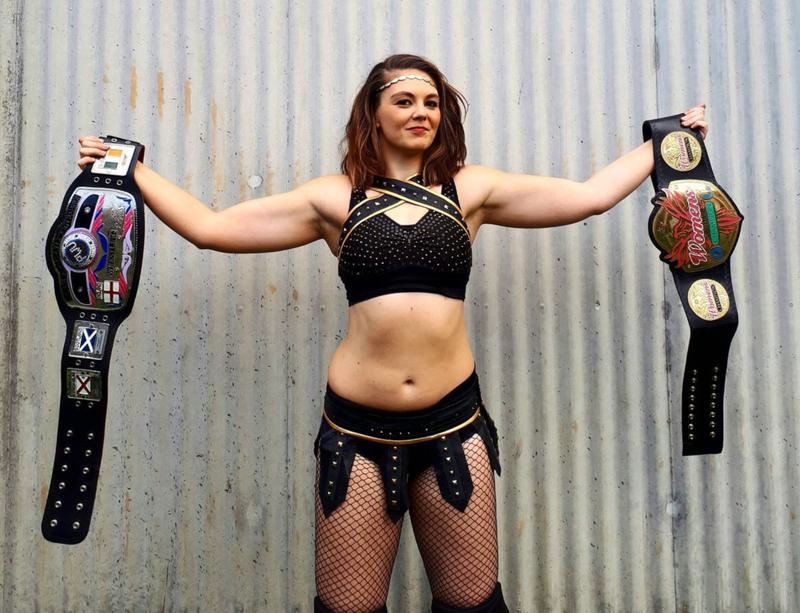 The future of Irish Women's Wrestling is in great hands with Harvey. A nine-year pro, the Kilmacanogue born, Harvey is a skilled ring technician. A key to a successful performer is knowing not only being able to work singles matches. However, Harvey has the versatility to also work tag team matches as well. If these skills weren't the only ones Harvey demonstrates her ability to train other wrestlers to help reach their potential is remarkable.
This past year, Harvey expanded her wrestling landscape of competition by competing for Pro-Wrestling: EVE. However, over the past five years, Harvey has been an active part of the Joey Cabray owned Over The Top Wrestling promotion out of Dublin. She is armed with a technical finesse in the ring. Harvey can cut a scathing promo on the microphone. Katey Harvey will no longer be Irish Wrestling's best-kept secret.
Irish Wrestling – The Future
LJ Cleary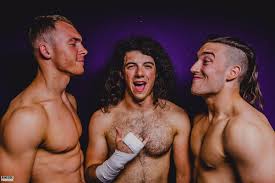 At 21 years of age, Cleary's time is coming. He's gained notoriety as one-third of the More Than Hype trio with Nathan Martin and Darren Kearney (formerly including Scotty Davis). The group has generated attention as part of promotion RevPro, PROGRESS and ICW. However, his success in the way of championships has come as a singles wrestler.
Cleary has held the OTT Gender Neutral Championship and a two-time Irish Junior Heavyweight champion for Fight Factory Pro Wrestling. He recently coming up short in the first round for the TNT Ultra X title tournament for TNT Extreme Wrestling. Cleary was in tough against Ace Austin. Fans best keep an eye out for LJ Cleary who can be a breakout star in Irish Wrestling today.
Irish Wrestling Aerial Assault
"The Suicide Machine" Paddy Morrow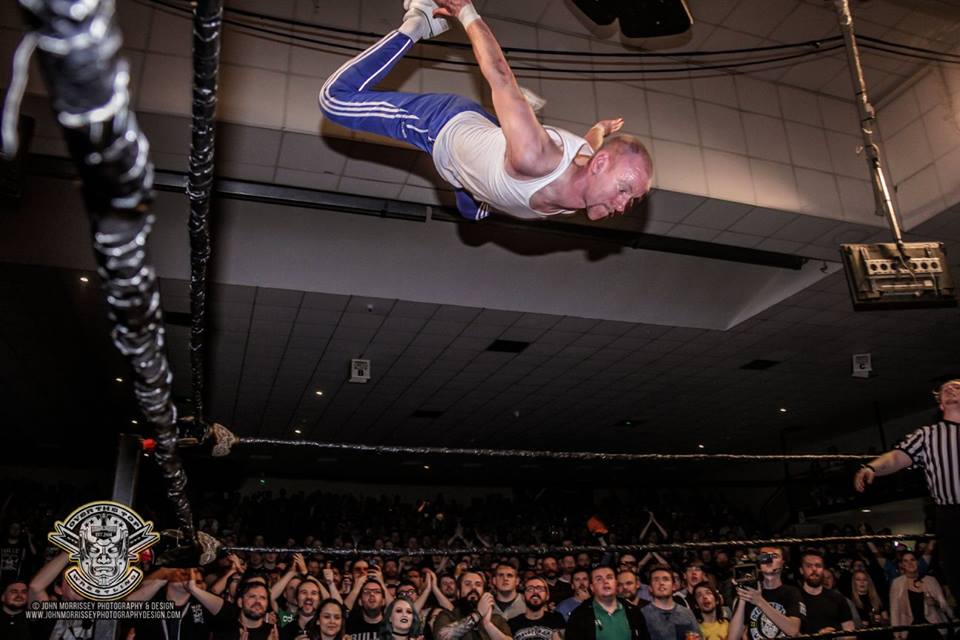 Age is just a number. For Suicide Machine, Paddy Morrow fans best take note that his best is still to come. At 36 years of age, Morrow is nearly a twenty-year veteran of the sport. The Finglas/Dublin born, Morrow is long known for his aerial assault. One of his qualities as a storyteller is the ability to evoke sympathy from the fans. This is also likely part of his time under the tutelage of Fergal Devitt (WWE's Finn Balor) and Paul Tracey. He has traveled the world competing in no less than a dozen countries. As a much smaller talent hasn't prevented Morrow from succeeding.
Since 2016, Morrow has called Over The Top and only Over The Top Wrestling his home. As a member of Lads From the Flats with Workie and formerly Session Moth Martina, Morrow a time-honored clash with Joe Cabray. Morrow is currently a trainer as well as helping others develop their craft. The Irish Wrestling scene is brimming with talent that could explode over the course of the year and Morrow could be contributing to that. The Suicide Machine could just be hitting his stride now with the best still to come.
While the world wrestling faces a number of questions there are some certainties. The future of Irish Wrestling is as bright now as it ever has been. Several Irish Wrestling training facilities are developing young men and women. Their success is as much tied to their training and development as it is their desire to succeed.