When you are asked to name some of the most iconic and successful wrestling tag teams in the modern era, two wrestlers always up there are brothers Tama Tonga and Tanga Loa. Since creating Guerrillas of Destiny (G.O.D), the duo has dominated New Japan Pro Wrestling's tag team division. Born into a wrestling family, the brothers were initially persuaded to have a safety net to fall back on but inevitably ended up in the industry.
Here is a look at the careers of Tama Tonga and Tanga Loa and their rise to being one of the most successful tag teams in the world.
The Start Of Tama Tonga's Wrestling Career
Despite being born into a wrestling family, Tama Tonga's career in wrestling didn't start until much later. After graduating from high school, Tama Tonga joined the United States Air Force. Yet, it was always something Tama Tonga wanted to do, and in 2008, after finishing his obligations, he and Tanga Loa started training with their father and Ricky Santana. They eventually joined the Team 3D Academy run by The Dudley Boyz.
While wrestling with Tanga Loa, they performed in rings across different states under the name The Sons of Tonga. During this time, they both went for a WWE try-out which Tama Tonga didn't pass. With his brother gone, Tama Tonga continued wrestling in different companies and built up experience that would be vital for him in the future.
Tama's Move To Japan
After picking up experience in America, Tama Tonga chose to go to Japan in 2010 to train with New Japan Pro Wrestling. Yet, he seemed to impress so much that the company hired him to be part of their roster, and he made his debut in May under the name Tama Tonga.
It seemed like Tama Tonga was destined for tag team success from the very beginning. In the Jr division, he teamed with Davey Richards and, when moving to heavyweight, was part of the team Ara-Tonga with Hirooki Goto. He also got the most of what New Japan had to offer by going on an excursion to Mexico in CMLL.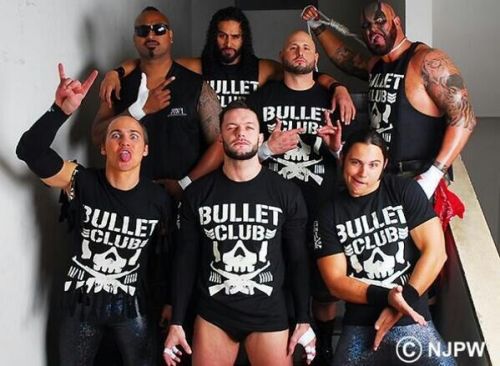 Creation of Bullet Club
A defining moment for Tama Tonga came in 2013 when he returned from Mexico. Along with Prince Devitt, Bad Luck Fale, and Karl Anderson, Tama Tonga became the first four members of the Bullet Club, an all-gaijin faction. This moment made Tama Tonga. He swapped his babyface persona for a more arrogant personality and allowed his natural charisma to shine. Yet, the best was to come. A new contract with NJPW and hiring Tanga Loa that WWE's offer for Tama Tonga never went anywhere.
Tanga Loa's Journey to the Squared Circle
Like his brother, Tanga Loa also didn't go straight into wrestling when becoming an adult. Instead, he graduated from the University of Texas, where Tanga Loa played football. He graduated with a degree majoring in Communications Electronic Media and a minor in criminal justice.
Yet, it almost seemed like destiny that Tanga Loa would end up in wrestling. After training with his brother, they participated in several promotions. In 2009, after taking part in a WWE tryout, Tanga Loa signed a development contract. He debuted in Florida Championship Wrestling (FCW) as Tonga. He then eventually transitioned to NXT, where he continued under the new name of Camacho.
Throughout his time in WWE, he had a series of feuds with guys who would become the biggest stars in the world, including Big E, the Usos, and Seth Rollins. As both a tag and singles wrestler, Tanga Loa gained a lot of experience. Even after getting released from his contract, Tanga Loa continued to follow his dream to become a wrestler. He even spent a year in TNA, fighting against more big stars worldwide.
In March 2016, Tanga Loa made the most significant decision of his career. He was announced as the newest member of NJPW's heel faction Bullet Club. Announced by his big brother Tama Tonga, his new ring name and team Guerrillas of Destiny quickly changed the course of his career and was a fresh start.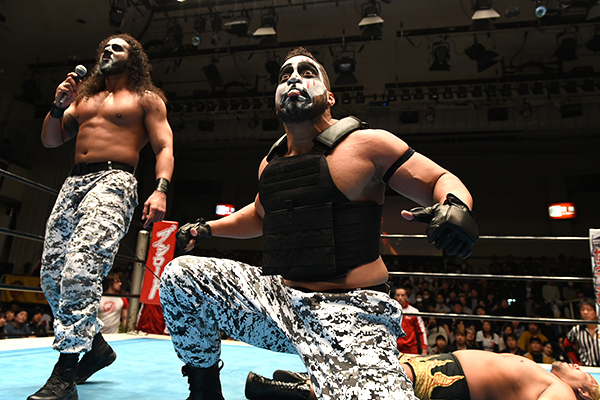 The Creation of Guerrillas of Destiny
After failed attempts in the tag division with other members, Tama Tonga finally found the perfect combination with his brother. The duo defeated IWGP Tag Team Champions Togi Makabe and Tomoaki Honma within a month to get their first title win. Although they lost it two months later, it was the beginning of an unprecedented legacy in the company.
The brothers also ventured into other aspects of New Japan throughout this time. Tama Tonga continued to impress in his singles action during tournaments such as the New Japan Cup and G1. In addition, the brothers had several runs with the NEVER Openweight 6-Man Tag Team Championships and won the World Tag League.
You all so busy sweatin' over the past you can't see the future. https://t.co/WXg6FECJWW pic.twitter.com/1kq55kd8gN

— Tama Tonga (@Tama_Tonga) March 4, 2021
The Bullet Club Civil War: The Rise of The Guerrillas of Destiny
In 2018, Bullet Club was full of chaos. Cody Rhodes has turned on current Bullet Club leader Kenny Omega. There seemed to be two sides of the faction, Team Cody and team Kenny, but G.O.D. Those not a member of The Elite seemed quiet. That was until the G1 Special in San Francisco, where Tama made his alliance known. After Kenny beat Cody, G.O.D and their father Haku came out and attacked the members of the Elite and even Yujiro and Chase Owens. For them, this had distracted from the faction's core morals, and they declared themselves as the "True" Bullet Club.
Guerrillas of Destiny – Their Removal from Bullet Club
The wrestling world went into shock when the Bullet Club turned on G.O.D during IMPACT Wrestling's No Surrender show. Instigated by leader Jay White, everyone but Jado turned on the brothers and started a feud nobody ever expected. Considering that Tama Tonga brought White into the faction to be the new leader proved nobody was indispensable in the faction. Yet, after being left alone, they gained support in the form of Hiroshi Tanahashi and Hontai.
.@JayWhiteNZ just turned on @TangaloaNJPW and @Tama_Tonga at No Surrender!!!@njpwglobal pic.twitter.com/jbjQIUujCk

— IMPACT (@IMPACTWRESTLING) February 20, 2022
With a new start for both wrestlers, the world is their oyster. Whether they continue as G.O.D, fighting for the tag titles, or choose to have singles runs, their talent will inevitably bring them success. They always say blood is thicker than water. Tama Tonga and Tanga Loa have proved that family is the most important thing.
These pieces may also be of interest to you:
Jacob Fatu | The Present & Future Savage of The Samoan Dynasty
Umaga – The Life and Tragic End of The Samoan Bulldozer
The Bloodline – They're The Ones