'On This Day' is a commemorative article series. It is dedicated to specific events, moments, matches, and occurrences in wrestling history. We revisit those key moments and look back at how they went down and what they meant to the wrestling industry. Kevin Nash's Diesel character debuts in the WWF is that moment in time.
In early 1993, Kevin Nash wanted to leave wrestling for good. From 1990-1991 he was half of the disastrous "Master Blasters" tag team in WCW. Sporting all black and a bright orange mohawk, "Steel" teamed with "Iron" and then "Blade" before going solo as simply "The Master Blaster." Later in 1991, WCW repackaged him with silver hair and green tights as "Oz" based on the classic children's book. Flanked by Kevin Sullivan in a wizard costume, WCW pushed him for a month before Ron Simmons defeated him at The Great American Bash.
After that, he lost to just about everybody, from Arachnaman to "Z-Man" Tom Zenk. Plans for Oz fell apart after Nash refused a pay cut as part of WCW's cost-cutting measures. The company repackaged him a second time as Vinnie Vegas, a wisecracking mobster/gambler. He was part of Dallas Page's "Diamond Mine" stable, which quickly fell apart. It seemed like Nash's wrestling days were numbered, but there was one saving grace: He was funny. This begins the journey of when Diesel debuts in the WWF.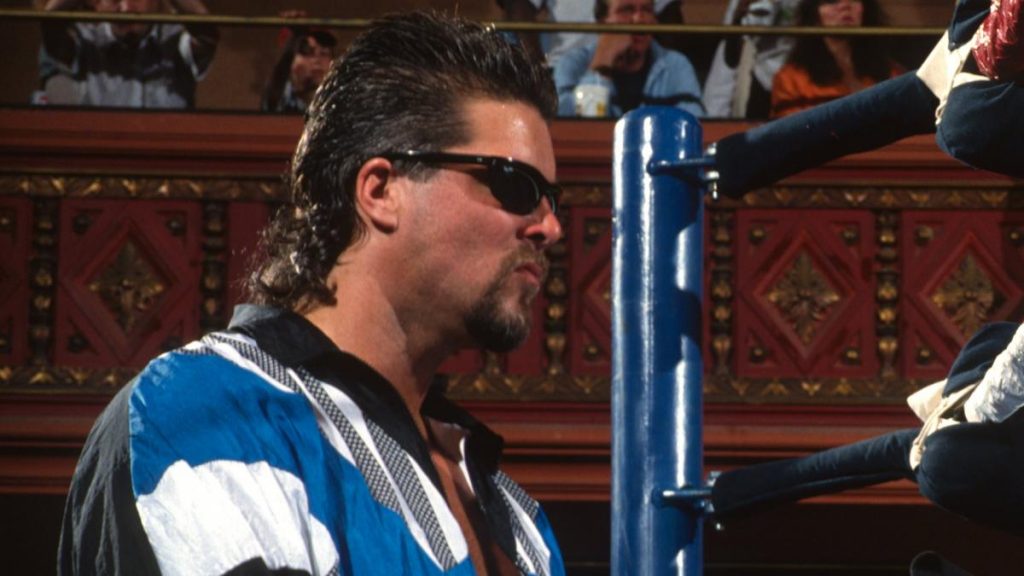 Becoming Diesel | Debuts in the WWF
Shawn Michaels, in the midst of his initial singles run, felt like he had gone as far as he could go alone. At 6'1″ and 225 lbs, he was aware that it would be difficult for someone like him to climb up the card. But Shawn, with his keen mind for the business, knew what he could do. He enjoyed the Vinnie Vegas character and thought Nash would be the perfect bodyguard. With a big man in his corner, Michaels could get more heat by not fighting his own battles. After a few phone calls between the two, Nash got his release from WCW.
Nash debuted as Diesel at a house show on June 6, 1993, just 3 days after his final WCW match. The near 7-footer aided Shawn Michaels to win Intercontinental Championship against old rival Marty Jannetty. The name "Diesel" was suggested by a young Shane McMahon, based on Nash's hometown, Detroit, also known as Motor City. As Diesel, Nash wore black sunglasses and leather ring gear, giving off the look of a biker thug. For the rest of 1993, his main job was to accompany Michaels to the ring and look intimidating. The pair did wrestle the odd tag match, but the focus was on HBK at this point. Nash made his arrival as a singles competitor at the 1994 Royal Rumble, in which he eliminated 7 men in his 18 minutes of ring time.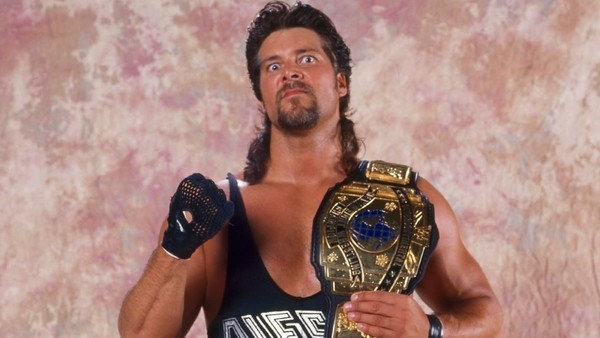 Diesel In The WWF Debuts And Rise To Prominence
After this impressive display, Michaels and Nash switched roles, with HBK acting as Diesel's manager for a while. During this time, Michaels would coach Diesel to his first and only Intercontinental Championship victory on April 13th, 1994. The duo also entered the tag team division, capturing the championship belts on August 28th. One day later, at SummerSlam, Michaels would cause Diesel to lose the IC title with an errant superkick meant for his opponent, Razor Ramon. This caused tension in their tag team unit, leading to their eventual split at Survivor Series that year. During the match, Shawn tried to hit another superkick on Ramon, only to hit Diesel again. They argued outside the ring, their team pleading with them to get on the same page. With all five men on their team outside the ring, the referee awarded Razor Ramon the count-out victory.
After the match, an interviewer got ahold of Shawn backstage. In the interview, Shawn said he was disbanding the team and vacating the tag team championship before driving off alone.
The Main Event
Three days after Survivor Series, Diesel did the unthinkable. In a house show main event at MSG, Diesel scored an upset victory over Bob Backlund for the WWF Championship. At 45, Backlund wasn't the competitor he used to be, but the short order victory over the 2nd longest reigning champion established Diesel as a main event player. Diesel held onto the championship for the lion's share of 1995. He retained vs Bret Hart at the 1995 Royal Rumble after their match devolved into chaos and the referee declared a draw. Later that night, Shawn Michaels would win the Royal Rumble match, earning his championship opportunity at Wrestlemania. Diesel defeated Michaels at Wrestlemania XI before entering a brief feud with Psycho Sid. In the summer of that year, Diesel worked a program against King Of The Ring winner Mabel, retaining the WWF championship at Summerslam.
Weeks later, Diesel and Shawn Michaels would reunite as a tag team, officially calling themselves "Two Dudes With Attitudes." The duo would go onto defend their WWF and Intercontinental championships against the tag team champions Owen Hart and Yokozuna in a winner-take-all match at In Your House 3. The duo's victory was overturned the following night on a technicality.
WWF Championship
At the 1995 Survivor Series, Diesel defended the WWF Championship against Bret Hart in a No Disqualification match. The match was built around Hart targeting the knee of his much larger opponent. Midway through the match, Nash pushes Hart off the ring apron, sending him crashing through the Spanish announce table. This was the first table spot in WWF history. In the end of the match, Diesel had Hart set up for the Jackknife Powerbomb, but the attacks on his knee take their toll. Hart took advantage of Nash's weak knee and rolled him up for the victory. Following the match, Diesel gave Hart a pair of powerbombs for his troubles. Two Dudes With Attitudes would disband for the second time shortly after.
Final Feuds and Departure
In 1996, Nash decided Diesel should walk the fine line between face and heel. In a promo, he announced to the world he accepted the cheers of his fans, but cared little for anyone else. Diesel made a 2nd appearance in the Royal Rumble in 1996, where he made it to the final two, before Shawn Michaels eliminated him for the win. Later in the night, he interfered in the main event between The Undertaker and Bret Hart, costing 'Taker a championship victory. Next month at In Your House 6, he would get his rematch against hart in a cage match. Hart handily defeated him by escaping the cage.
At this point in time, Nash's contract was coming up and there were sharks in the water. WCW President Eric Bischoff had come around, offering big money contracts to jump ship from WWF. Nash explained the situation to Vince McMahon, asking for more money to stay. But the company was suffering financial losses at the time and couldn't afford to boost anybody's salary. As a result, Kevin Nash and friend Scott Hall (Razor Ramon) left for WCW.
Diesel would lose to The Undertaker at Wrestlemania XII, before starting his final feud with newly crowned WWF Champion Shawn Michaels. Michaels defeated diesel in their No Holds Barred match at In Your House 7. Nash's final WWF appearance as Diesel took place at an MSG house show on May 16th, 1996 in a cage match loss to Shawn Michaels.