On September 4th, 2007, in pro wrestling history, CM Punk captured the ECW Championship from John Morrison in the last chance match. Recently CM Punk made his return to pro wrestling in AEW. Let's take a look back at his first major championship in WWE.
ECW had recently become a part of World Wrestling Entertainment. Unfortunately, there weren't a lot of highlights in this version of the land of the extreme. However, one night in particular definitely stands out.
Extreme Rivalry 
In the last few weeks, Punk received several ECW title shots but came up short every time. Finally, ECW granted him one last chance on September 4th, 2007. This was John Morrison's breakaway role from MNM. He was building his character and, in the process, collected the ECW Championship. He also debuted an aerial finisher called Starship Pain. CM Punk, on the other hand, was gaining momentum every week.
Fans were growing in support behind CM Punks straight edge, straightforward style. The Go-To Sleep, aka GTS, was Punks move of choice. He would firemen carry his opponent and then drop them face-first into his knee. 
Punks Last Chance 
By the time this match took place, both CM Punk and John Morrisson knew each other in the ring very well. When Punk went to the top rope, Morrisson would catch him and throw him to the mat. Morrison referred to himself as the Shaman. His athletic ability was on full display as he used the ring ropes to score a kick to Punk's face.
As Morrison grabbed a submission hold, the fans in the arena were chanting for Punk. Punk scored a few false finishes on Morrison but couldn't get the win. Morrison hit Punk with a bone-breaking reverse neck breaker. After that, he targeted Punk's neck, applying headlocks that emphasized twisting of the neck.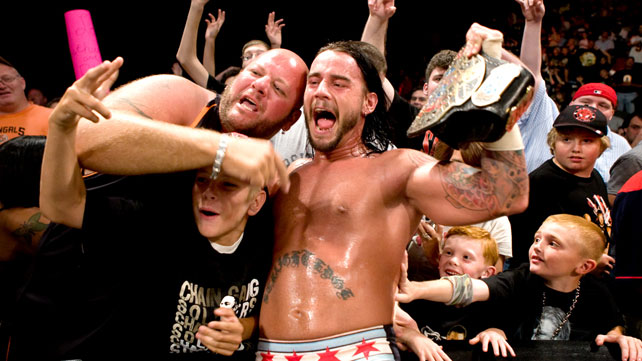 Finally, Morrison went to the top rope but was caught by the challenger. Out of desperation, Punk grabbed Morrison and superplexed him from the top rope. This was CM Punks' last opportunity at the ECW Championship. But, he was willing to put it all on the line. As both superstars got back to their feet, Punk caught Morrisson with a kick.
Punk fought his way back with three clotheslines and another stiff kick. Morrison was still kicked out. Punk was on the attack. He hit The Shaman with a knee and a bulldog but still,  he kicked out. Morrison landed with a spinning kick to the temple.
CM Punk Captured ECW Championship
As Punk crumbled to the mat, John climbed the top rope. If Morrisson hit the Starship Pain, Punk's dreams of being ECW Champion would end. Morrison executed the move perfectly. Everyone thought it was over, but Punk miraculously kicked out. The crowd was stunned.
Frustrated, John Morrison set Punk up for a snapshot, but it was reversed into the GTS. That was reversed into a rollup as Morrison grabbed the ropes for leverage. However, it was right in front of referee Scott Armstrong.
The ref stopped the count, and Punk caught the champion with a devastating enziguri. John Morrison was dazed and confused. Punk caught him in the GTS. This time Morrison did not kick out. CM Punk was the new ECW Champion.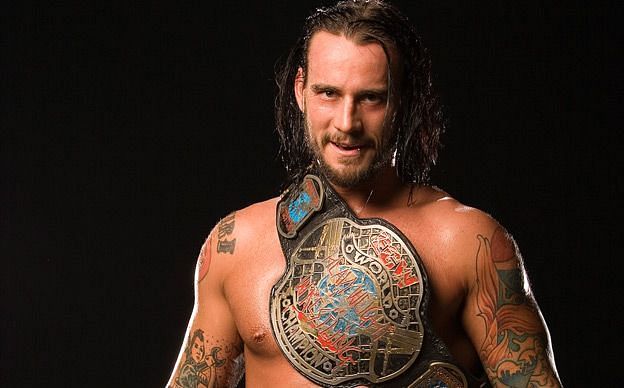 CM Punk Captured ECW Championship
Just the Begining 
Little was it known that in a few years, CM Punk would become the "voice of the voiceless," capturing title after title, including the WWE Championship. His former theme song was titled "This Fire burns."
That night the fire was lit under a legendary career. In 2013 CM Punk left the WWE. In 2021 he returned to wrestling with AEW. Once again, Punk lit a fire under the business as the new war for wrestling was on. No matter who wins this war, it is all good for business.