Certain pro wrestlers over the course of their careers become staples of the organization they work for. Through their longevity, influence, and loyalty, they become part of the fabric of the promotion. For Impact Pro Wrestling, AJ Smooth is one of these franchise players, and that is why his featured in this Indie Spotlight Watch. 
Having been with the promotion for over a decade, Smooth has done it all when it comes to IPW. Smooth has headlined some of the biggest IPW shows. He's wrestled top-tier talent within the wrestling industry, including Seth Rollins when he was Ring of Honor Champion, and he's a multi-time champion.  With the swagger of CM Punk and cerebral approach akin to Triple H, AJ Smooth is the total package wrestler.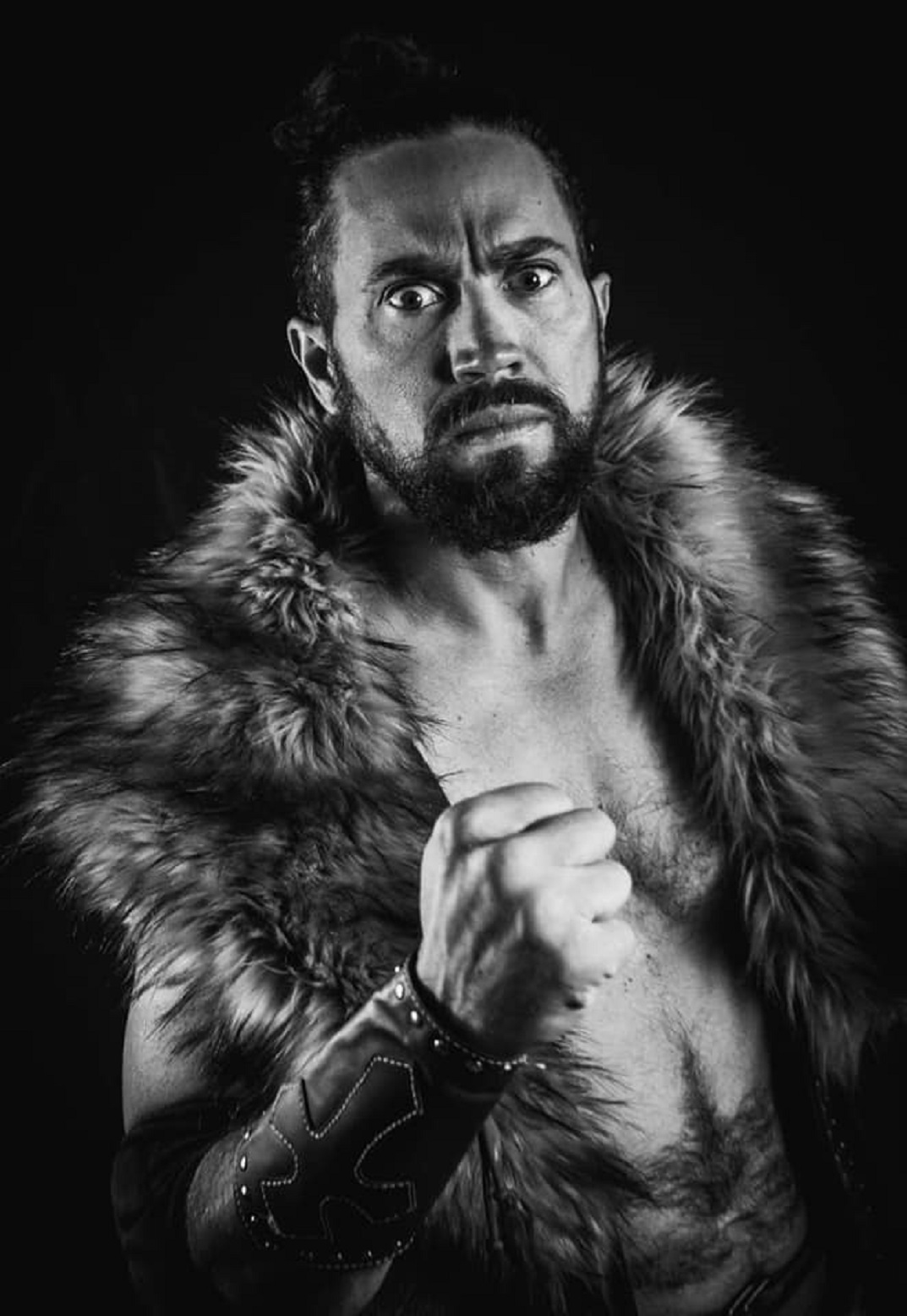 The Beginning
Beginning his wrestling journey in 2004, Smooth received training from IPW legend TS Aggressor.
This training and the atmosphere of the IPW locker room, where he got the opportunity to work with the likes of Johnny Fitness, Kenny Backwash, and Mr. Destiny, helped Smooth begin honing who he wanted to be between the ropes. 
"I was really trying to find my place and my identity," Smooth said. "A lot of who you are in the ring is based on the personality you present and what you are physically capable of doing. So the first few years were honing that down. Luckily the locker room was easy to work with in that regard."
Over the years, Smooth gained traction, becoming one of IPW's best overall performers.  With growing confidence and charisma, he found success at every level of IPW. An IPW grand slam champion, Smooth has held every Impact Pro Wrestling Championship. In fact, he's held the Extreme Championship, Vault Championship, and Tag Team Championships multiple times.
Even more impressive is that he is a five-time IPW Heavyweight Champion.
"Being champ means that someone thinks you offer something to the show. Maybe it's that you're a marquee player or maybe you're just a transition guy, but either way, you're in that spot for a reason. I only hope that I've delivered when I was put in that spot."
With an ever-growing and impressive body of work, AJ Smooth gained a reputation with the fans. The reputation of a guy who delivers his best each and every time he steps in the ring. He's worked with all levels of wrestlers in IPW. From rookies and hardcore veterans like Malice to being a central figure in a thriving tag division, Smooth thrives in whatever role he is in—being part of the promotion for 17 years and still bringing something to the table serving as a source of pride for Smooth. 
AJ Smooth – The Smooth Franchise

During the 2020 pandemic, Impact Pro Wrestling continued giving fans content. Utilizing their Facebook page, the promotion held monthly shows live from the Vault training facility. It was a way to continue developing their young talent. Plus, it allowed them to continue building storylines, angles, and rivalries. Smooth was front and center for a plethora of these shows, with the ultimate payoff of the "Vault Era" coming in February of this year.
During a frigidly cold Tuesday night, the wrestlers of IPW were joined by former WWE Superstar and current Ring of Honor wrestler Mike Bennett. That night Bennett put on a seminar with the IPW roster. Each wrestler is getting the opportunity to not only trade a few moves with Bennett but receive direction and advice about their promo skills. 
After the seminar, the wrestlers gave their fans an action-packed live from the Vault show. The main event match, AJ Smooth versus Mike Bennett. With an electric environment aided by a handful of peers, Smooth and Bennett put on a clinic in technical wrestling.
Neither man held the advantage for long as both had an ample amount of counters and reversals in their arsenal. Both men pulled out all the stops, with Bennett earning a hard-fought victory. Every wrestler in the Vault that night gave these two a standing ovation as they shook hands after the match. 
"That was pretty great. He was just a breeze to work with, and we wrestle a fairly similar style. I just felt really body-conscious around him because he looked amazing. He was such a good person to have around the locker room, though. Just a great human being."
Months later, Smooth once again proved he's an Impact Pro Wrestling MVP by stealing the show during IPW's Hall of Fame weekend. During the IPW George Tragos/Lou Thesz Hall of Fame weekend, Smooth wrestled a handful of matches. Included in this was a Hall of Fame Tournament match with Matt Rehwoldt, another former WWE Superstar. Smooth proved once again how good he is, going toe-to-toe with the man formerly known as Aiden English. 
Despite losing that match, Smooth competed in the Hall of Fame Battle Royal and almost emerged victorious. He was the last man eliminated by the Death Dealer. Not letting a couple of losses keep him down. Smooth made the most of the Hall of Fame Show by winning the IPW Extreme Championship. This was no normal match, this was a multi-man ladder match involving the likes of Gable Galileo, Damien Saint, and Malice.
"I don't feel like I can ever do enough. The stakes are at the highest they're going to be for the whole year," Smooth said about Hall of Fame Weekend. "I want to make everyone happy, and most of all make Troy (Peterson) and TS happy. Every year we just try to be the best that we can be, and it's tough."
Two days later, Smooth and Malice went to war in a wild, last man standing match. This was the definition of a main event as the two brawled all across the Forte Center in Des Moines. It took a power slam on the exposed wooden panels of the ring for Malice to wrangle the Extreme Championship from Smooth.
This brings us to this Friday when the "Year of Smooth" could continue when he competes in the IPW 20th Anniversary Ladder Royal Match. One of IPW's wildest matches, it's the opportunity for a wrestler to take their first step towards the IPW Championship. And if I were a betting man, I'd put my money on "The Franchise" of Impact Pro Wrestling, AJ Smooth.