Howdy folks and welcome to another of A Brief History pieces. Today I'm spotlighting Revolution Pro Wrestling, who so happens to have their first UK terrestrial TV show this very evening on FreeSports. So with that in mind, here is the brief history of Revolution  Pro Wrestling.

A Brief History Of Revolution Pro Wrestling
Revolution Pro Wrestling is a British professional wrestling promotion based in Portsmouth, UK. They were founded on August 26, 2012, by Andy Quildan – who after leaving IPW:UK as one of the booking team – wanted to stay in the industry and create his own promotion that would keep to the very high standards that he maintains himself.
Unlike many promotions, Rev Pro doesn't have a world championship. Deciding to stay true to its roots, they have a British Championship, a British Tag Team Championship, a British Cruiserweight Championship, and a British Women's Champion. At the time of writing the respective champions are –
British Champion – Tomohiro Ishii
Women's Champion – Jamie Hayter
British Tag Team Champions – Suzuki Gun (Minoru Suzuki & Zack Sabre Jr)
British Cruiserweight Champion – David Starr
As you can see from the list of champions above, many of the champions aren't from these shores, Ishii and Suzuki Gun are from Japan and David Starr is from America, which goes to show you the reach of Rev Pro.
With a few years under his belt, Andy acquired a working relationship with not just New Japan Pro Wrestling (NJPW) but Ring of Honor and CMLL, allowing their wrestlers to perform at Rev Pro shows such as Global Wars, and War Of The Worlds, all around the UK. And not just any wrestlers, No, Rev Pro have served up and continued to serve worldwide names such as –
Revolution Pro Wrestling
AJ Styles (former British Champion)
Kevin Owens/Steen
Finn Balor/Prince Devitt
Shinsuke Nakamura
Adam Cole
Tommaso Ciampa
With the influx of world-class talent and the groundswell of British talent, Rev Pro was and continues to stake a claim as THE place to work for in the UK.
2015 comes rolling around and Rev Pro teamed with the WWE to host a WWE Cruiserweight Classic qualifying match. Huge news that allowed Rev Pro programming onto the WWE Network, shining an even bigger light onto their work.
Going from strength to strength Rev Pro announced in 2016 that they would be following WWE's lead and released their own streaming service, RPW OnDemand, giving fans from all over the world the opportunity to see one of the world's best-kept secrets in pro wrestling.
And last year, Rev Pro held the very first British J-Cup tournament, much like the NJPW Super J-Cup, where cruiserweights from around the world descended to these shores to compete and win the inaugural event and become number one contender to the British Cruiserweight championship.
Revolution Pro Wrestling
Television Programming
And then this year, Rev Pro in conjunction with FreeSports, announced that they have a terrestrial TV show which begins TONIGHT. The first few episodes of the series were taped a few weeks back at their spiritual home of York Hall, Bethnal Green in London itself.
Knowing Rev Pro, I doubt if they'll stop there. And I for one hope that they don't…..
Thank you for taking the time to read this Brief History Of…..Revolution Pro Wrestling, I'm hoping this has whet your appetite for their debut show on FreeSports later tonight at 9 pm. Watch it and show your support for not only Rev Pro but British Wrestling in general. Let's show the world just how great the scene is over here.
Check out Revolution Pro Wrestling along with content from global promotions around the world over at Powerslam.TV
Click the image below to find more wrestling than you can shake a stick at!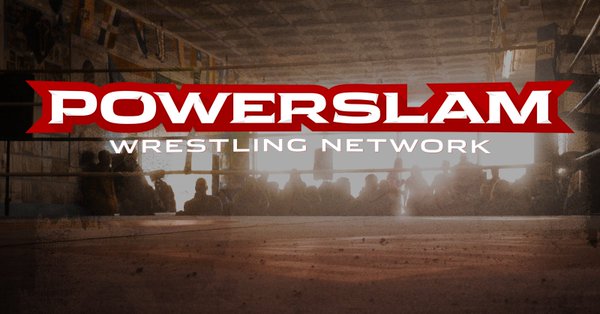 As always there's nothing I like more than chatting about the greatest thing in the world, wrestling. So you can leave your comments below. Or you can hit me or Pro Wrestling Post up on our Twitter accounts. I'm @Smart_Mark_B and Pro Wrestling Post is @ProWrestlingPST
Adios!!!