With NXT TakeOver Stand & Deliver a couple of weeks away, the WWE NXT preview for 3/24/21 is sure to be a special one. Several matches were announced in the past few days setting up for this evening's show. Fans can anticipate an emerging feud moving into the ring, an NXT women's tag team championship match on the card, the return of the NXT UK Champion, an announcement by NXT General Manager William Regal, and participants on the upcoming NXT Women's championship match face each other in tag team action.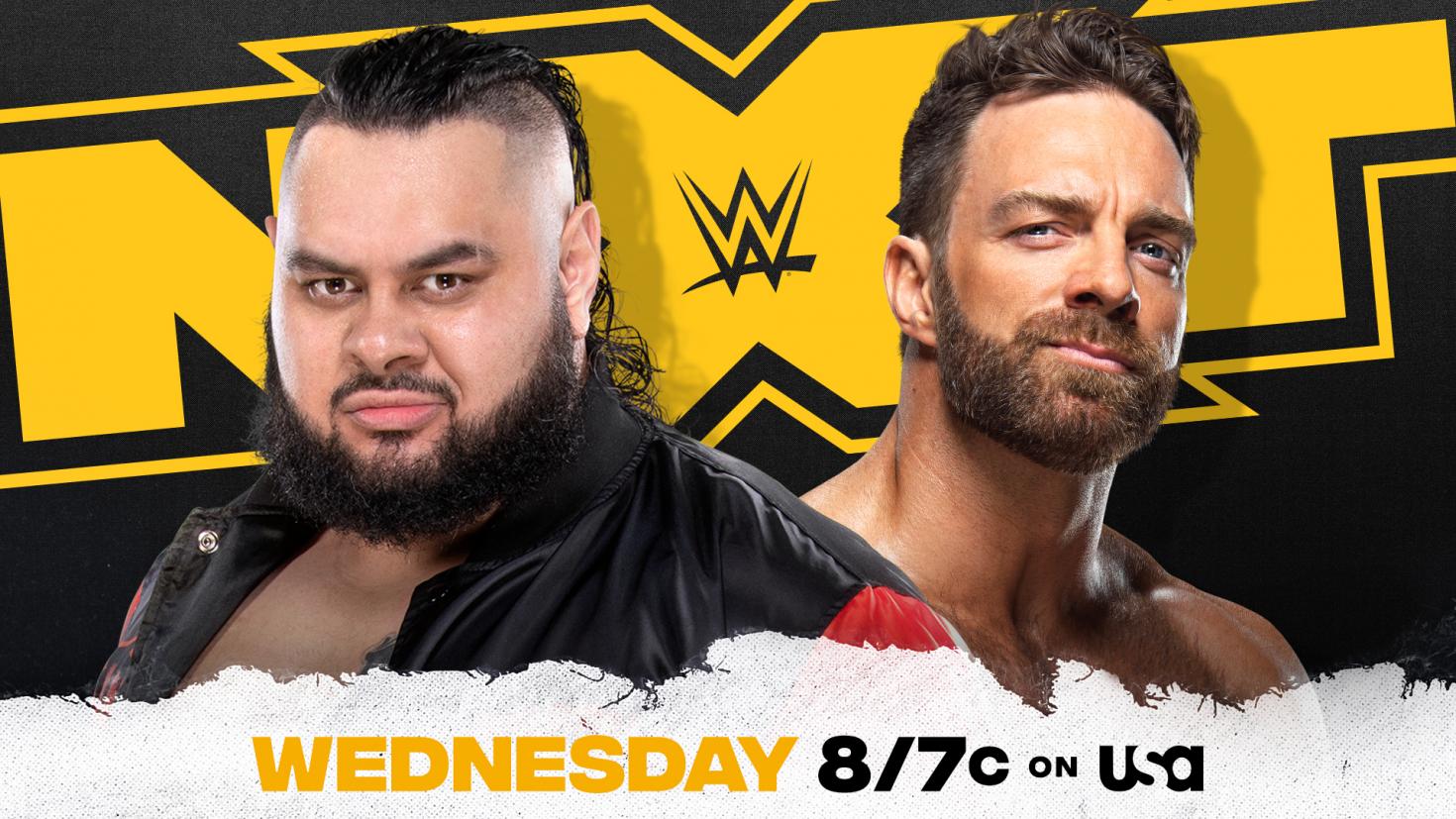 Bronson Reed vs. LA Knight
It was bound to happen, and after the events of last week, this match is officially on. When Bronson Reed could be seen going into Knight's dressing room and picking up his jacket, it set the stage for what would follow. Reed came out and did his best Chris Farley impersonation as he put on Knight's jacket and ripped it apart as he flexed with it on. While last week's events set the stage for this matchup, it appeared the wheels were in motion earlier than that. Reed and Knight have had their altercations with one another, boasting what they will do. On this evening, it is time to put up or shut up as the talking is over.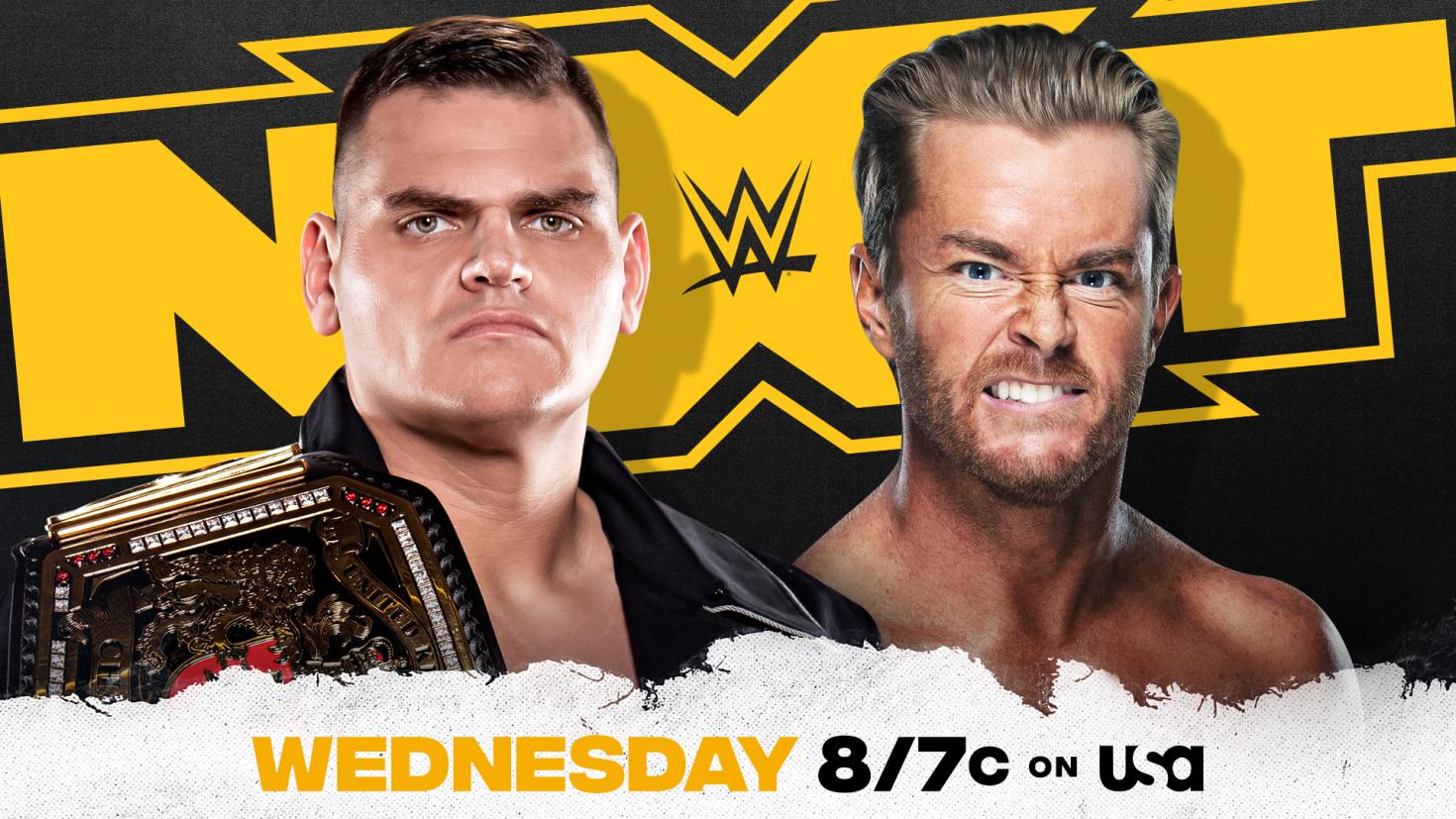 WWE NXT Preview for 3/24/21 
WALTER vs. Drake Maverick
Maverick is without a doubt a sentimental favorite in NXT. From his rehiring and challenging for the WWE Cruiserweight Championships to his unlikely tag team with Killian Dain. It is now that the time appears to be right to do more than appear spunking. The challenge, however, is while the will is strong, he stands across the ring with NXT UK Heavyweight Champion, WALTER. Fans will recall that last week; Maverick came into Imperium's dressing room looking to exact revenge. What he received was nothing more than the champion coming up from behind and plucking away Maverick's equalizer. Maverick has a massive test ahead of him and may need anything short of a miracle to pull this one out.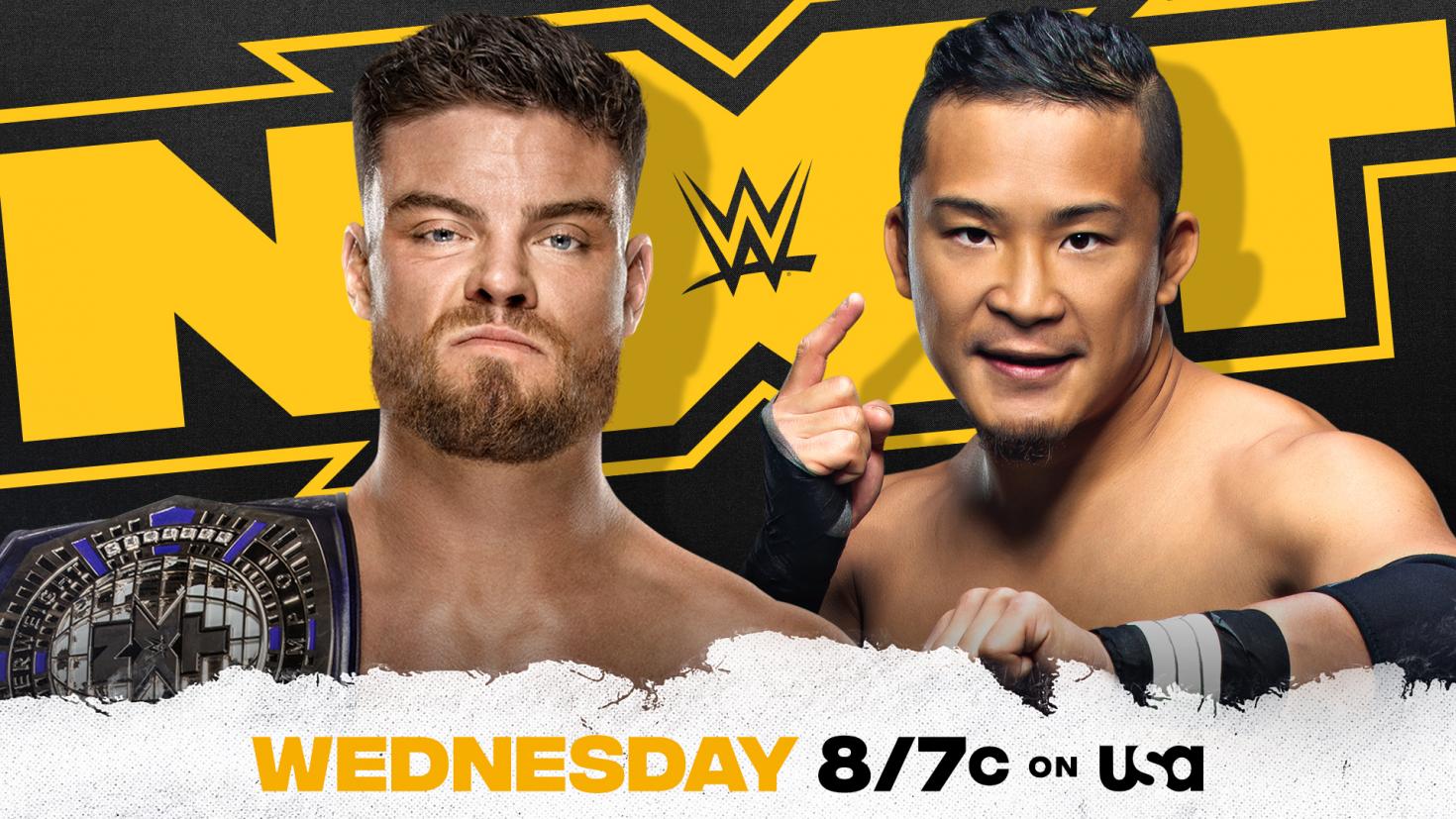 Jordan Devlin vs. KUSHIDA
A fun match for sure, as these two talented international stars are slated to face one another on this week's edition of NXT. With Devlin appearing a couple of weeks ago looking to take claim to be the REAL WWE Cruiserweight Champion, KUSHIDA won't allow himself to be walking over in the process. The biggest question mark going into this matchup is what role will Santos Escobar and Legado del Fantasma play in this matchup? One thought is this match becomes a no-contest as both men may not have a fair shot to end the match. Another could be that this no contest could lead to a triple threat matchup at Stand & Deliver for the NXT Cruiserweight Championship. One can hope fans will be treated to an exciting match regardless of its finish.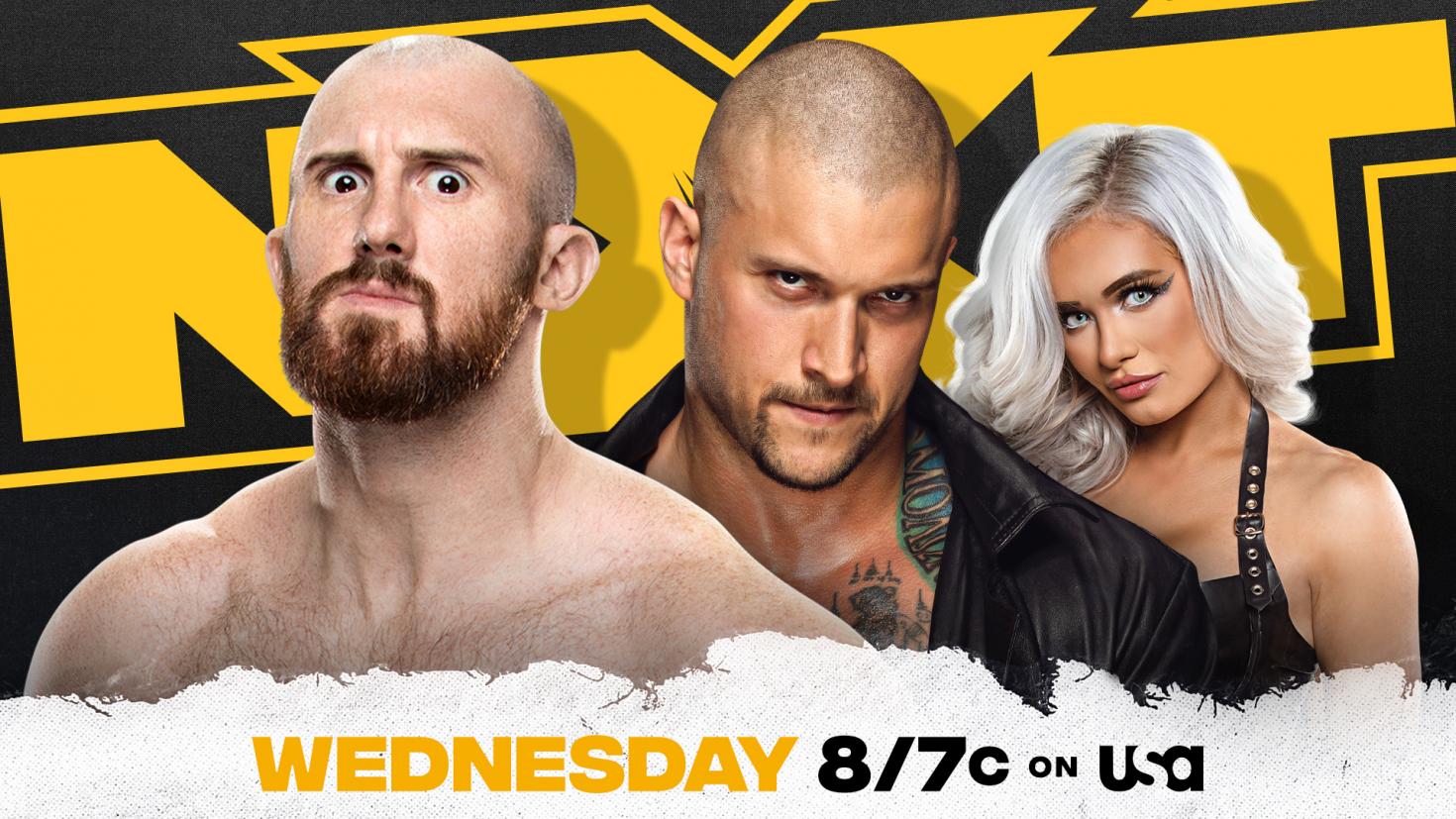 Oney Lorcan vs. Karrion Kross with Scarlett
With the recent announcement that the NXT Tag Team Championships have been made vacant, what is next for Oney Lorcan. It appears that the former NXT Champion Karrion Kross is what is next for Lorcan. As Lorcan's tag team partner Danny Burch remains on the sidelines, it will be up to Lorcan to assert himself all alone. Fans will recall this match comes on the heels of last week's NXT Tag Team Championship match as Lorcan and Burch defended the titles against Kross and Balor. Much like the Devlin and KUSHIDA matchup, will another party get involved in this matchup? Last week Kross left Balor lying. Will it be Kross be left lying at the end of this matchup?
WWE NXT Preview for 3/24/21
NXT Women's Tag Team Championship Match
Ember Moon & Shotzi Blackheart (c) vs. Aliyah & Jessi Kamea with Robert Stone
In their first title defense, Blackheart and Moon face their first challenge after defeating Gonzalez & Kai for the titles. With Robert Stone firmly leading his brand heading into this matchup, his team looks to usurp the new champions. They will be in tough as Blackheart and Moon have chemistry and a sense of purpose about them. That is exactly what the division needs. Kamea & Aliyah are prepared to do more than simply talk as they stepped up for this matchup. As it's often been stated, champions need challengers. The Robert Stone Brand will need to make sure they do more than simply show up, or else the champions will walk right through them.
WWE NXT Preview for 3/24/21
Zoey Stark & Io Shirai vs Raquel Gonzalez & Dakota Kai
Before they face each other Stand & Deliver, Shirai and Gonzalez have one-stop before them. Gonzalez has enlisted the aid of her tag team partner Kai. In comparison, Stark, who earned the respect of Shirai weeks earlier, have come together. One may believe that throughout the match, circumstances may part in how it is handled. We may see several different combinations in this matchup, but one may not actually take place. Gonzalez and Shirai may not come to blows in this matchup. When Shirai or Gonzalez are in the match, it is likely to be against Stark or Kai. That would be fine because it will leave fans wanting more when they eventually do come to blows.
Regal to issue consequences for Cole & O'Reilly
These two have had some of the bloodiest battles with one another before coming to NXT. O'Reilly has battered and busted up his 'friend' Adam Cole on several occasions. The question is, now that they are no longer 'friends,' imagine what they will do next? Before that does happen, however, NXT General Manager William Regal will issue consequences for both men. What could they be? In a perfect world, he could punish them by putting them in a cage and allowing them to beat each other without any refuge or escape. With Stand & Deliver on the horizon, fans can anticipate these two rekindling a rivalry that has been special, intense, and hard-hitting.
What to expect:
What will come of the NXT Tag Team Championship?
Will Cameron Grimes continue to throw his money around NXT?
Will Roderick Strong play a part in the O'Reilly/Cole feud?
*****
Be sure to stay tuned to the Pro Wrestling Post for this and additional stories from the wrestling world. Readers can rely on Pro Wrestling Post to be their daily source for all things inside the squared circle. As a result, readers can expect daily news, history, and so much more. Please visit WWE NXT's official website here for news on the promotion and upcoming events.