Before the journey began for a number of WWE talent, their skills were being honed in gymnasiums, auditoriums and in front of crowds of a few hundred people. They never wavered in the pursuit of their goals, and those roads they traveled helped them achieve the success they have today. This is the newest series to be found here on Pro Wrestling Post, titled "Before the E". 'The E' is inspired by a common nickname for WWE. In order to understand where talent is today, it is important to understand how they came to be part of the Entertainment side of World Wrestling Entertainment. This week we present Adam Cole which includes full matches inside.
While the name Austin Jenkins isn't one that resonates with wrestling fans, his ring name does, baybay. Adam Cole before the E first burst upon the scene in 2008. Now 30 years of age, the eleven-year veteran cut his teeth working with several trainers: Afa, and Sika, and Les Thatcher of Heartland Wrestling Association. He competed regularly on the independent circuit, including with companies such as Pro Wrestling Guerilla, EVOLVE, and Combat Zone Wrestling.
Cole notched his first win at the Cage of Death event.
He also wrestled for EVOLVE, and while there a fresh-faced Panama City Playboy faced Johnny Gargano at EVOLVE 4. During this time working with numerous promotions, Adam Cole was finding himself and as a performer. Each match was a new opportunity to grow and develop. While the ultraviolence of CZW doesn't define who he is now, it was a part of his earliest days as a professional.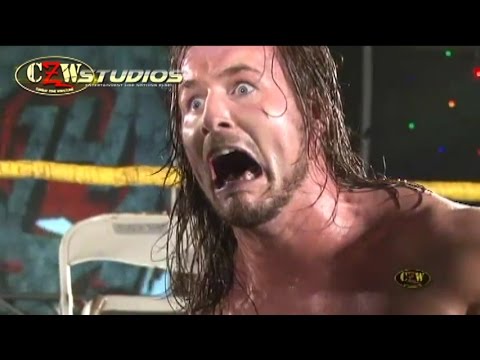 "Well (training) with all four of those guys they sound completely different. They helped me on completely different levels. My two main trainers were John Dahmer and Hyde. Hyde mainly taught me how to be tough, I mean the beatings that he used to give the students as far as wrestling initiations go were as tough as they come and I'm thankful for it. When I left his training, I wasn't really afraid of anything anymore, and then on top of that DJ is very good about taking his students to other wrestling events and getting their names out there, whether it be helping set up the ring, or helping set up chairs or anything like that.
It was a kind of networking from a very early stage in our career.
Whereas John Dahmer taught us the technique behind a lot of the wrestling. And then the multiple seminars I did with Al Snow and Les Thatcher really taught me the psychology of what we do, understanding why and when you do certain things. So I'm totally thankful for all four, and they were all completely different styles of wrestling for me."
Never Say Quit
Cole never relented and captured championships wherever he went. He had to prove himself to a fan base that needed to buy-in to him. It couldn't be a case of show up and succeed. What it meant was to show up, succeed, and BLEED.
"The biggest thing for me there was learning how to work in front of the extremely hard to please south Philadelphia fans…. Forever I am thankful that I got my start in the Combat Zone. I think mainly because those fans were not going to give you anything unless they were completely blown away. So when I left… it's like every crowd that I worked. I feel spoiled because the fans there are just so receptive and so entertaining. They really came there to enjoy pro wrestling. So as far as the fans go they are really hard to please and really hard to impress. But once you have their respect you have it forever… I learned from a lot of different guys there too.
Below see Adam Cole in his match with Sami Callihan (INCLUDES FULL MATCH).
Adam Cole before the E found success early on as part of the tag team Future Shock alongside current Undisputed Era teammate, Kyle O'Reilly. His time in factions is quite extensive. During his time in Pro Wrestling Guerilla (PWG), he was part of a faction with the Young Bucks, collectively known as 'The Mount Rushmore of Professional Wrestling.' Along with Kevin Steen (Owens), who was also part of the group, they dominated. The departure of Owens resulted in the inclusion of Super Dragon and Roderick Strong, and the quartet became a quintet.
Adam Cole | Before the E
As the years passed, Cole's repertoire and relationships grew as well. He went from being a clean-cut, Panama City Playboy to an edgier character that made new allegiances. In the early part of his career, Adam Cole had often been aligned with Kyle O'Reilly, but one's success isn't measured just by how effective he is as a member of a tag team, he also had to prove himself as a singles star. Over time, Cole had a tremendous supporting cast who helped to elevate him to a perennial main eventer. With Matt Hardy and Mike Bennett, he formed The Kingdom within Ring of Honor.
During his years in Ring of Honor, he captured their world championship on three separate occasions. With each win he took the title to new heights. During a very heated storyline, he challenged Jay Lethal and actually cut Lethal's hair, showing the depths he would sink to in order to embarrass his competition. In an infamous no disqualification match, he stapled signs to Jay Briscoe's forehead, and as part of another angle he mocked and beat down Michael Elgin in a gang attack, while his wife looked on and horror.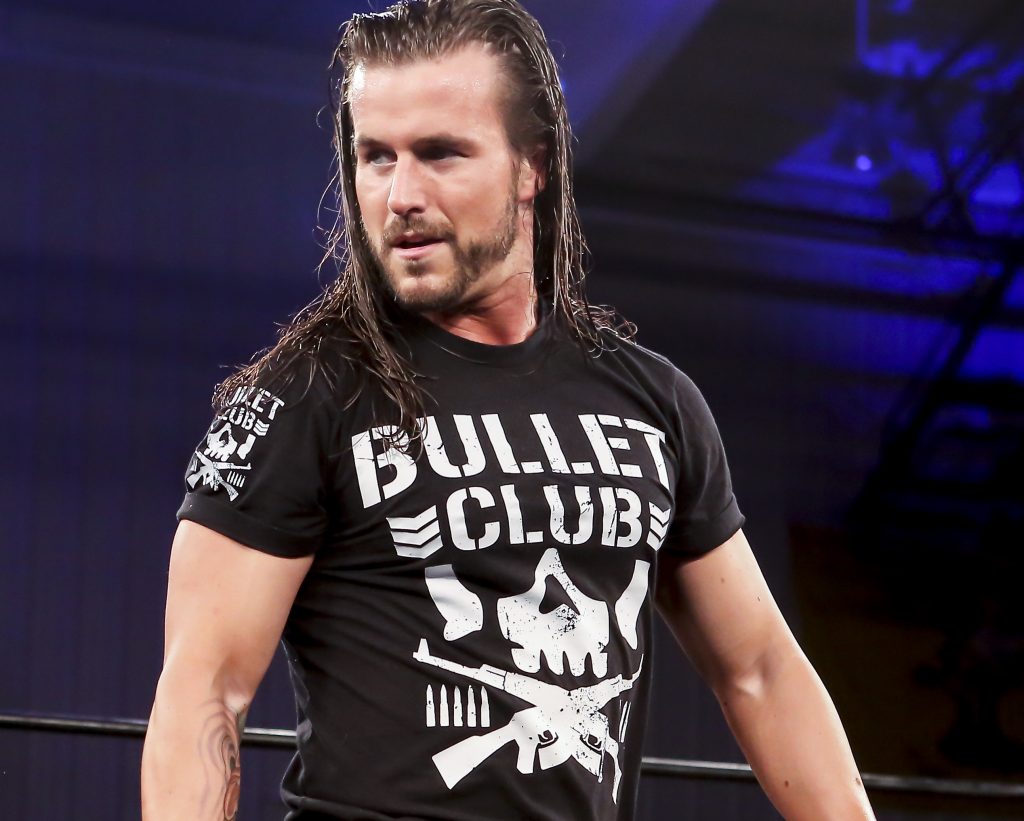 The last faction he was affiliated with in Ring of Honor resulted in a dramatic exit. It was not just from the group, but the company as well.
He rejoined his old friends Matt and Nick Jackson in the Bullet Club. Together they formed the North American contingent of the group along with Hangman Page. However, on May 17th, 2017, after War of the Worlds in a match that saw him defeated by Hiroshi Tanahashi, he was excommunicated by his friends the Young Bucks and replaced with 'The Villian' Marty Scurll.
Adam Cole Includes Full Matches Above

Nearly three months after his departure from Ring of Honor, Cole signed with WWE and became part of their NXT brand. His time with the promotion has seen him already capture two different championships. Cole is among the most marketable personalities on the program. He is flanked by his former Ring of Honor colleagues Bobby Fish, Kyle O' Reilly and Roderick Strong. This just proves that you can be happy, successful and work amongst your friends. To see where he has come from and where he is now, it is no surprise to see how much success he has had in WWE, after seeing all that accomplished by Adam Cole before the E includes his matches as well.