Tokyo Joshi Pro Wrestling has had a banger year in 2022. They held important shows in impressive venues like Grand Princess in Ryogoku Kokugikan, Summer Sun Princess in Ota Ward Gymnasium, and Wrestle Princess III in Tokyo Dome City Hall. They've sent talent abroad and brought talent to Japan, including a partnership with AEW that saw Women's champion Thunder Rosa wrestle in TJPW and Miyu Yamashita wrestle on Dynamite.
Most important of all has been the development of the wrestlers in the ring.  Through combinations of upcoming, established, and international stars, Tokyo Joshi has delivered exciting bouts of storytelling, action, and crazy fun times. There are dozens of matches that could be considered for the end-of-the-year list. The following is listed chronologically and serves as more of a wide collection of the top 10 matches that made TJPW special in 2022.
TJPW Top 10 Matches of 2022
1. Miyu Yamashita vs. Mizuki (January 4)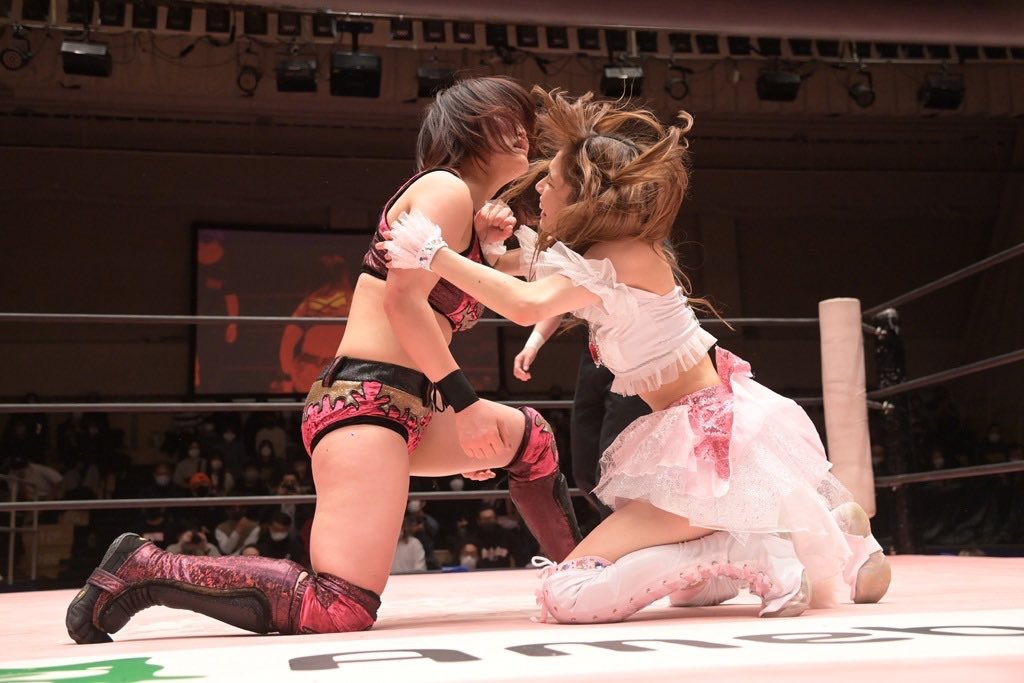 At the annual TJPW Korakuen Hall show on January 4th, Mizuki challenged Miyu Yamashita for the Princess of Princess championship. Within the first few minutes, Yamashita hits a finish on the apron and the moves only get crazier from there. Mizuki is the uncrowned gem in the company's crown, daring to go to incredible heights to be great.
Yamashita is the embodiment of the philosophy that the Ace shouldn't pass on the mantle until someone takes it from their cold dead hands. By the end of the match, both of their desperation and urgency will prove how valuable the top title is to those who fight for it.
TJPW Top 10 Matches of 2022
2. Miyu Yamashita vs Shoko Nakajima (March 19)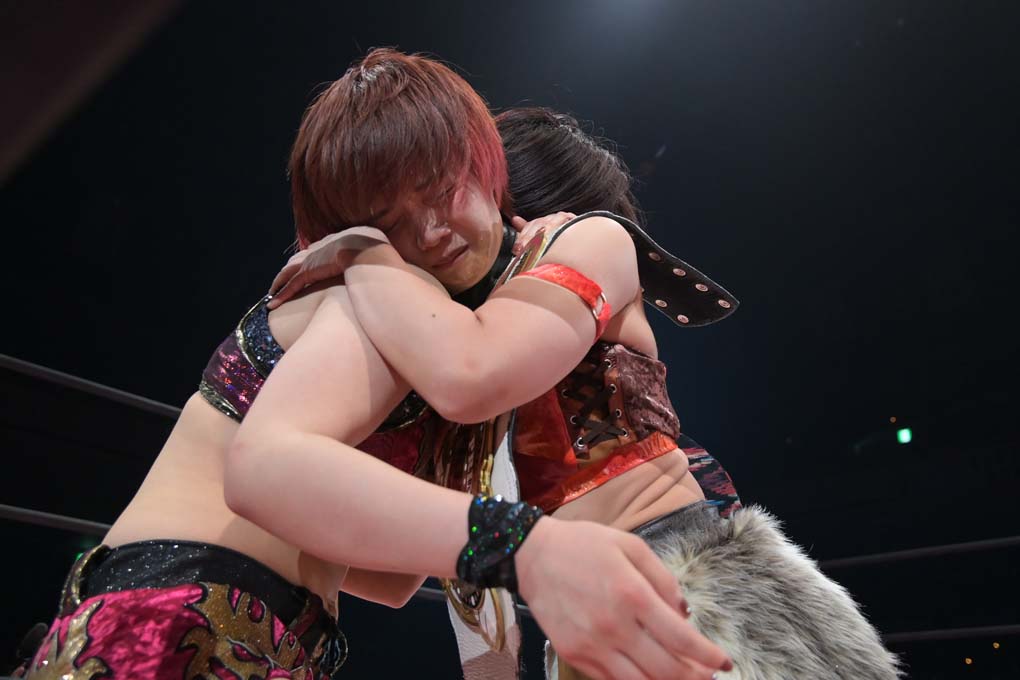 Grand Princess is the biggest show TJPW has ever done, and the main event was Miyu Yamashita vs. Shoko Nakajima for the Princess of Princess championship. Being the two longest-tenured wrestlers since the company's founding in 2013, nobody knows them better than each other.
These two can go counter for counter, and they know they have to go beyond their normal limits to win. Early on, Yamashita kicks Nakajima in the head and knocks her loopy. The Big Kaiju must fight from behind if she's going to overcome the unstoppable Pink Striker.
TJPW Top 10 Matches of 2022
3. Magical Sugar Rabbits vs. Daydream (March 19)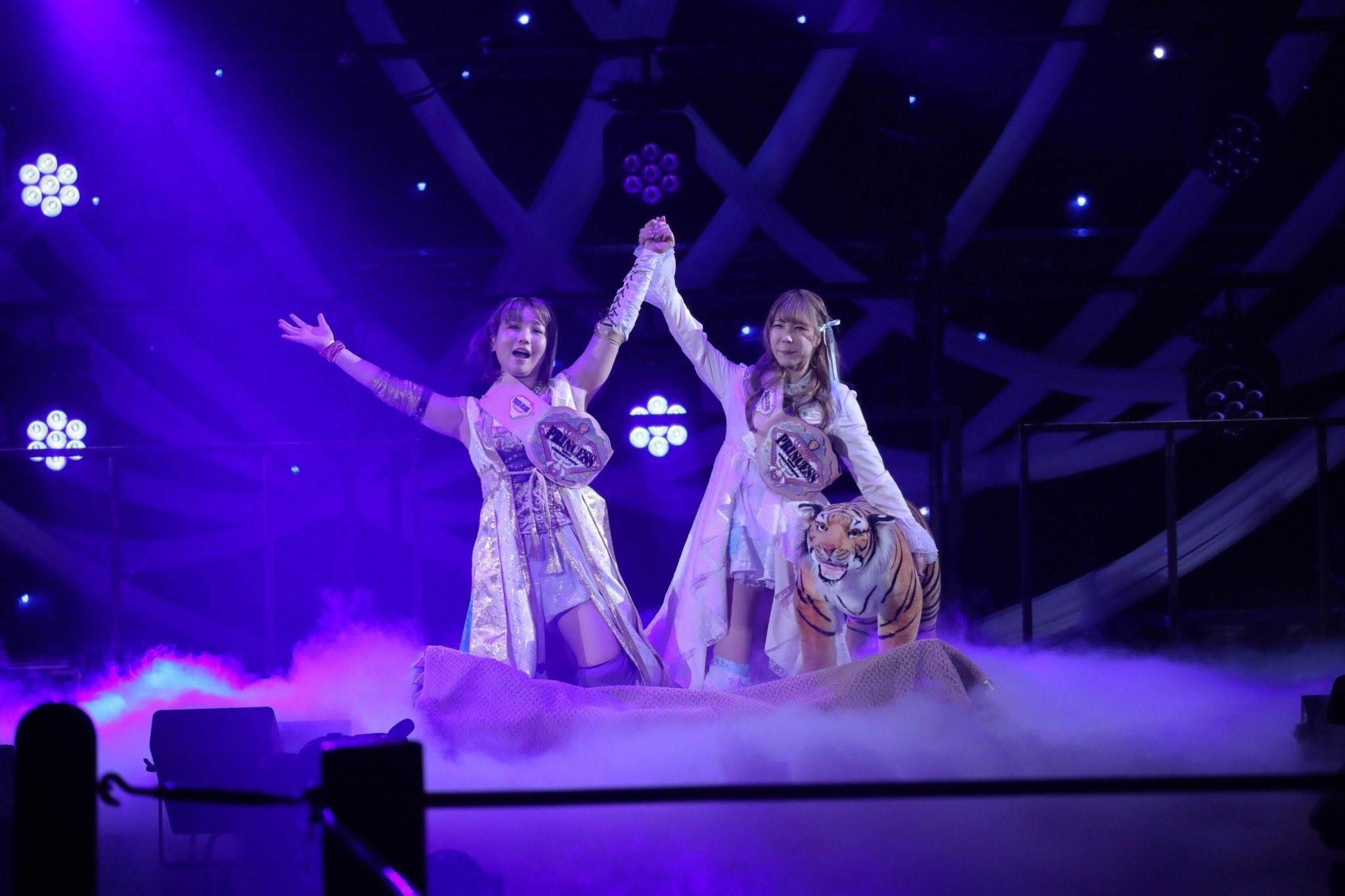 Magical Sugar Rabbits (Yuka Sakazaki and Mizuki) and Daydream (Rika Tatsumi and Miu Watanabe) are the two teams that have defined the TJPW tag team division for the past few years so there is no better showcase match for Grand Princess than this.
The challenge for MagiRabi's tag team titles is a sprint, as both sides display their combo moves as well as their individual talents. Each of these wrestlers is a major star, and every pairing gives it its all to win the championships.
Honorable Mentions: 
TJPW has a deep lore and loves its wacky characters and storylines every once in a while. At Grand Princess, the Neo Biishiki-gun stable united on screen for the first time ever in their 7-year history to take on Marika Kobashi, Pom Harajuku, Raku, and Ram Kaicho. If the Entrance of the Year could earn a match its stars, this would be it.
Another emotionally charged moment was the graduation match between Marika Kobashi and literally everyone else on the roster. From the comedy of the 20 vs 1 handicap to the drama of all her colleagues getting time in the ring to say goodbye, this main event from April 17 is worth watching.
TJPW Top 10 Matches of 2022
4. Miyu Yamashita and Shoko Nakajima vs Bakuretsu Sisters (March 26)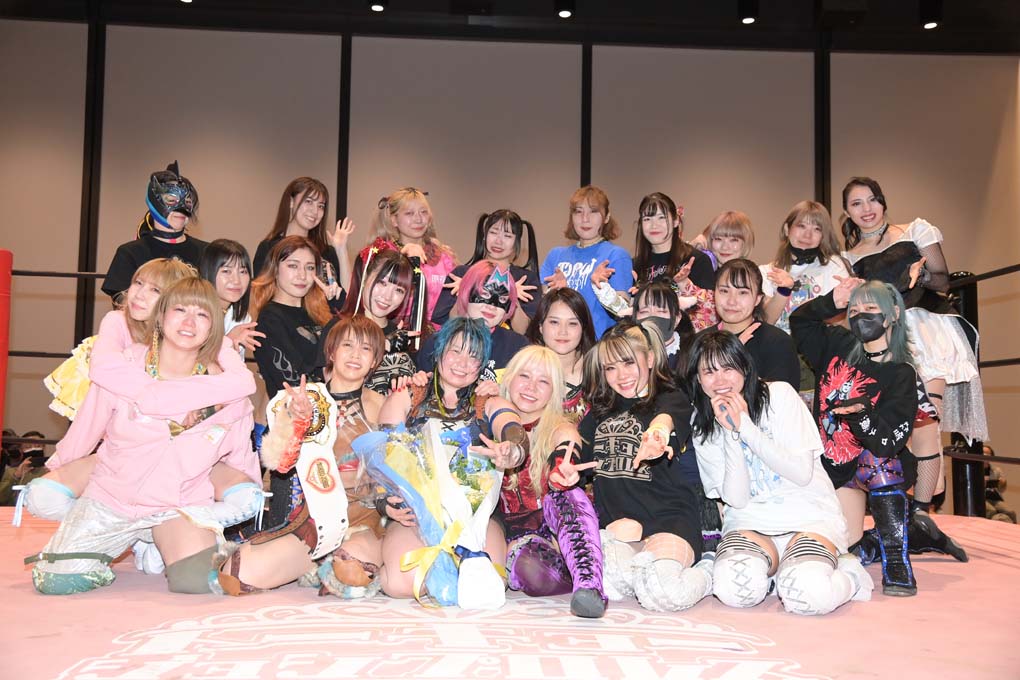 Nodoka Tenma's retirement match was an exercise in the inevitable. After a 6 year career, she would be teaming with her sister Yuki Aino one last time to take on the flagbearers of TJPW, Miyu Yamashita and Shoko Nakajima.  Even though Tenma is hanging up her boots, the Bakuretsu sisters give it their all in a 20-minute fight to the finish.
As the time limit counts down and the end draws ever closer, Tenma and Aino fight for every last second that they still get to be a tag team together. In the end, tears fall for the long goodbye.
TJPW Top 10 Matches of 2022
5. Magical Sugar Rabbits vs. Daisy Monkey (April 9)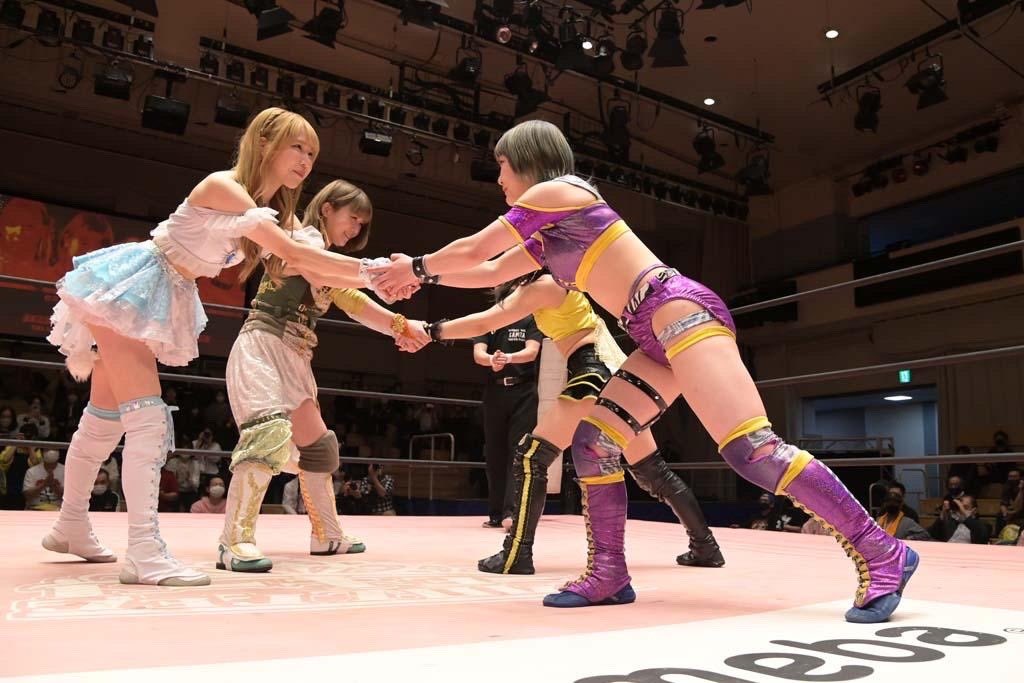 Suzume and Arisu Endo are two wrestlers identified as part of TJPW's future. As a third year and second year, respectively, they've more than shown their youthful potential and this year formed a partnership as Daisy Monkey.
With fast-paced, innovative offense, they bring the fight in their challenge for MagiRabi's tag titles. Mizuki and Sakazaki are the grumpy veterans trying to squash some dreams, but Endo and Suzume are out to prove that they aren't just; next, they're now.
TJPW Top 10 Matches of 2022
6. Maki Itoh vs. Miyu Yamashita (May 29)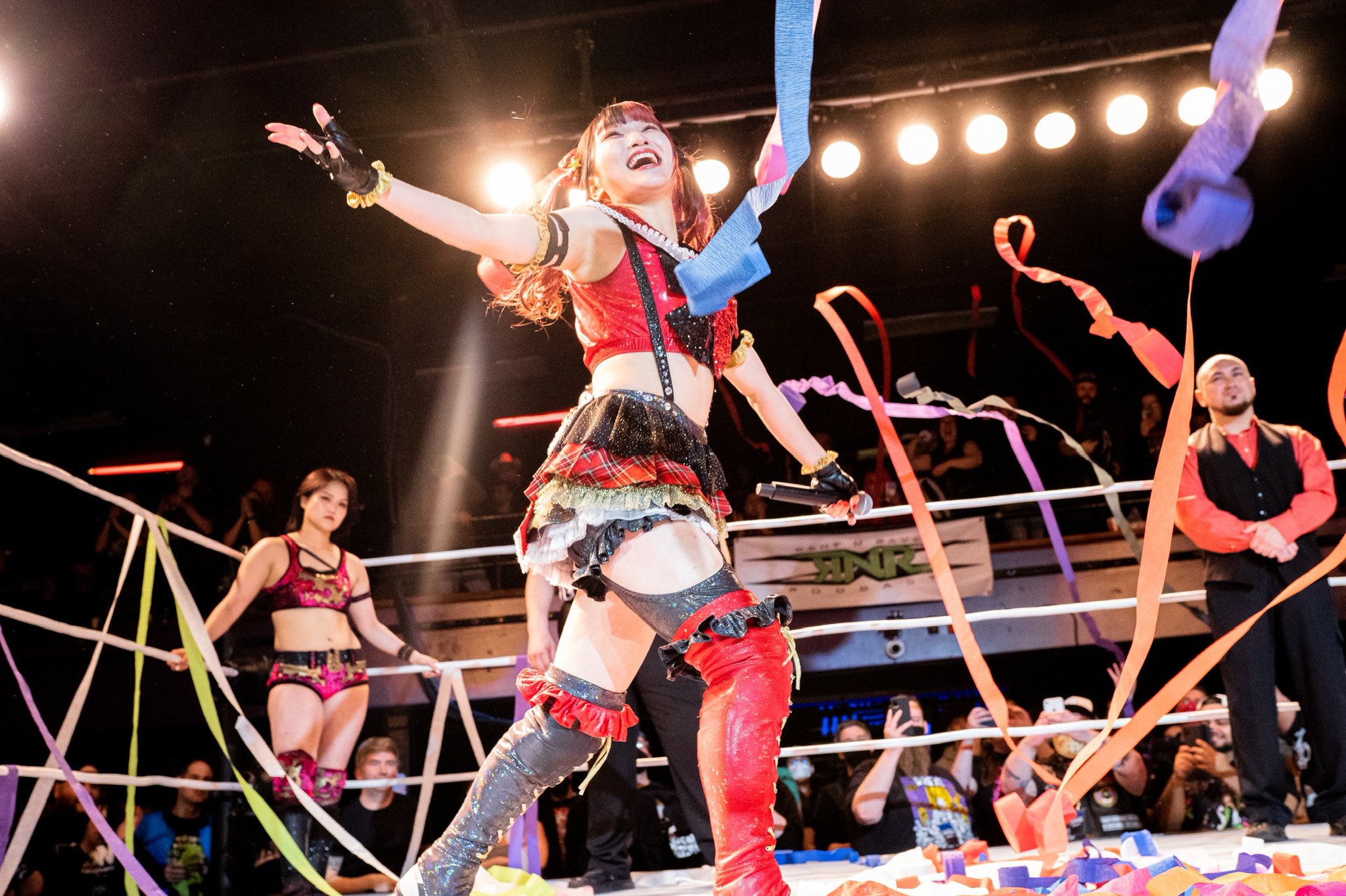 Miyu Yamashita and Maki Itoh made a monumental leap when they wrestled in Portland, Oregon, for Prestige Wrestling. The pandemic era has lasted longer in Japan than in the US, so to have a match in front of a rabid vocal crowd is a major milestone on the road to normalcy.
Yamashita is the best wrestler TJPW has to offer, and Itoh the most charismatic. 2022 has seen them make multiple international appearances, representing the ToJo Clan wherever they go. The full match is available on Youtube and is the latest chapter in their wonderful love/hate relationship.
Honorable Mentions:
There are some metrics that won't consider a match under 5 minutes for any kind of rating. Miyu Yamashita vs Juria Nagano from April 9 is a short exchange of kicks between karate girls, one of which is the Ace and one of which is in her second match. Shoot style can be so much fun.
Another such match is Max the Impaler vs Pom Harajuku from August 13. Max is the perfect gaijin monster, and Pom is the perfect screaming final girl in this 4-minute horror short.
TJPW Top 10 Matches of 2022
7. Shoko Nakajima vs Rika Tatsumi (July 9)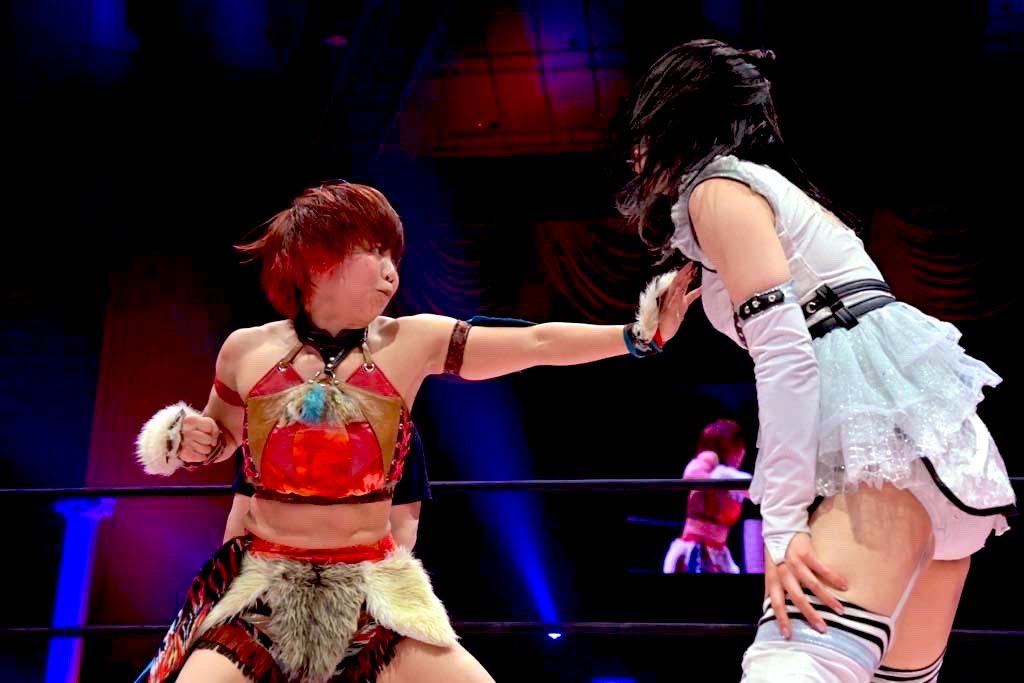 Rika Tatsumi challenging for Shoko Nakajima's Princess of Princess title is the intense main event for TJPW's show of the year, Summer Sun Princess. Rika catches Shoko slipping early and takes advantage for much of the match, desperate to get back to the white belt promised land that so few have tasted.
The challenger wages unrelenting war on her opponent's limbs and isn't afraid to risk it all herself. The champion, however, isn't one to go down without a fight. After taking down Yamashita and Sakazaki, conquering the Fourth Pillar would enshrine the Big Kaiju's reign as one of the greats.
TJPW Top 10 Matches of 2022
8. Magical Sugar Rabbits vs. Reiwa AA Cannon (July 9)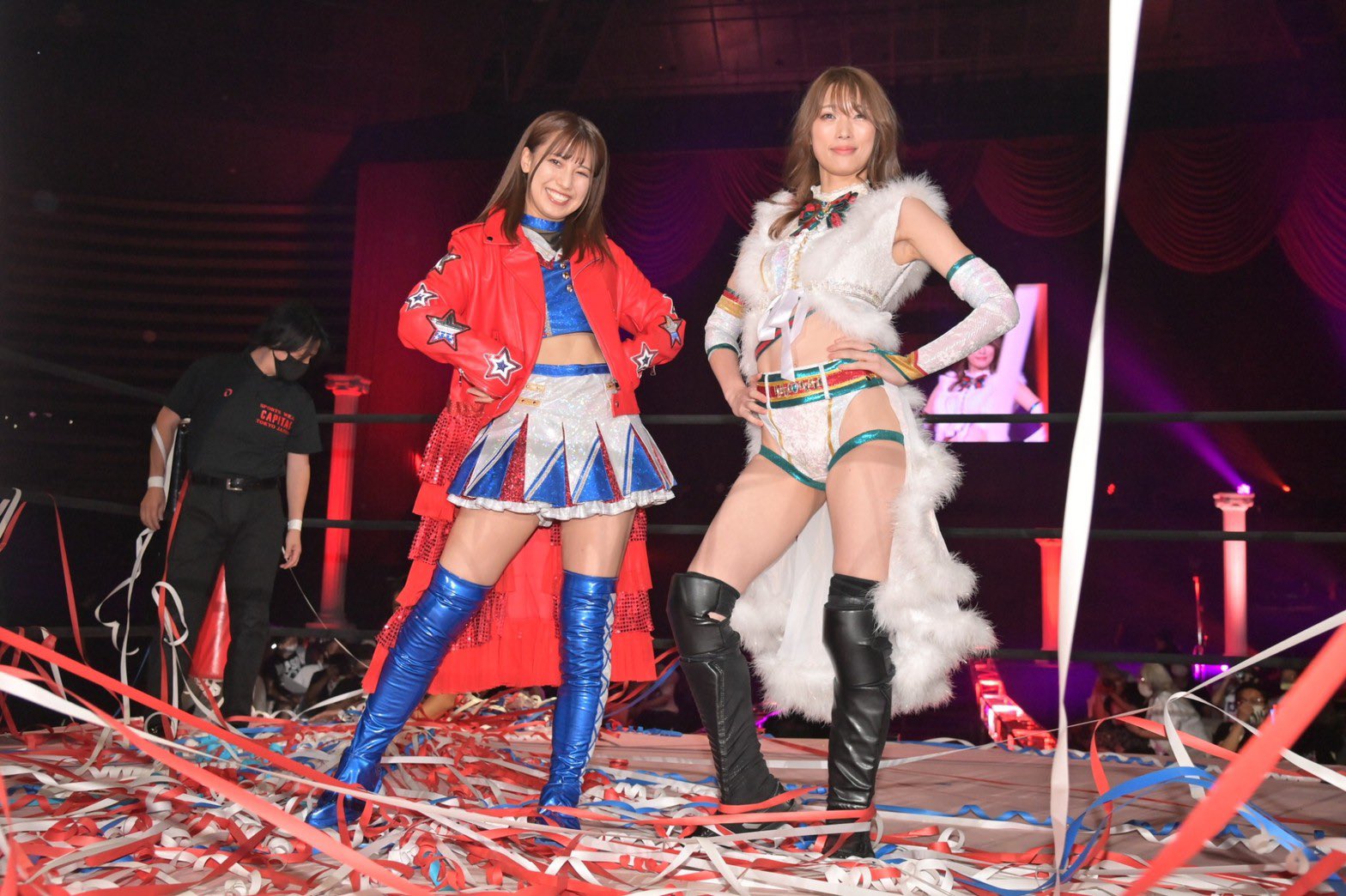 Yuki Arai, the Tokyo Sports Awards Rookie of the Year 2021, and Saki Akai, the winner from 2013, have come together to form a mentor/student team called Reiwa AA Cannon. So far, Arai has progressed beyond being merely a celebrity who can draw a crowd. She's spent her time getting physical in the ring, and with the DDT veteran by her side, she can learn about the little mannerisms of being a pro wrestler.
The psychology is captivating, as Arai is mostly beaten down by two top-tier talents in, Mizuki and Sakazaki, but she finds small ways to turn the tide for her team. The ending sequence is exciting and emotional, putting this as the TJPW tag match of the year and Magical Sugar Rabbits as the tag team of the year.
TJPW Top 10 Matches of 2022
9. Miu Watanabe vs Miyu Yamashita (August 13)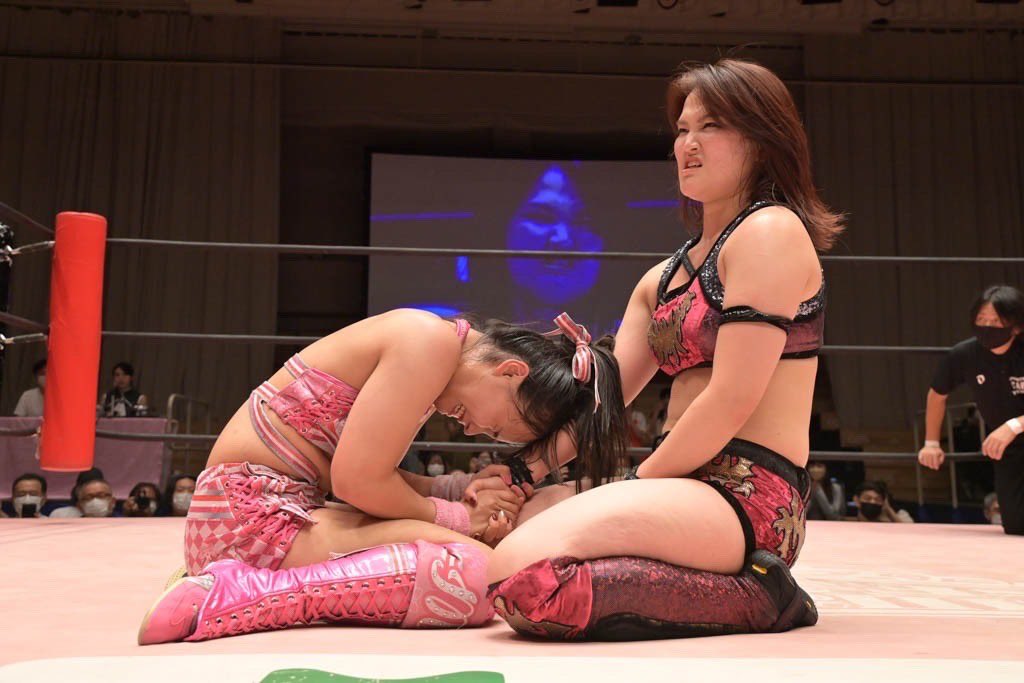 Miu Watanabe is the TJPW breakout star of the year, with the run of a lifetime during her Summer of Pink. A special combination of a freakish powerhouse with babyface fire, Miu's biggest test came during the semifinals of the Tokyo Princess Cup against the Ace, Miyu Yamashita.
For every kick that the Pink Striker tries to knock her out with, Watanabe refuses to stay down. She knows how big the moment is and it's not bigger than her arms. During the match, Miu lets out a scream of fighting spirit that echoes all the way into the end of the year's top 10 season.
Honorable Mentions:
Sometimes, a match doesn't have to be the main event, title match, or 5-star classic to be great. Sometimes a solid undercard bout surprises everyone and even threatens to steal the show. Maki Itoh vs. Hikari Noa from January 4, Miu Watanabe vs. Ryo Mizunami from July 9, Suzume vs. Rika Tatsumi from July 31, Suzume vs. Ryo Mizunami from October 9, Mizuki vs. Arisu Endo from November 27.  
TJPW Top 10 Matches of 2022
10. Yuka Sakazaki vs Shoko Nakajima (October 9)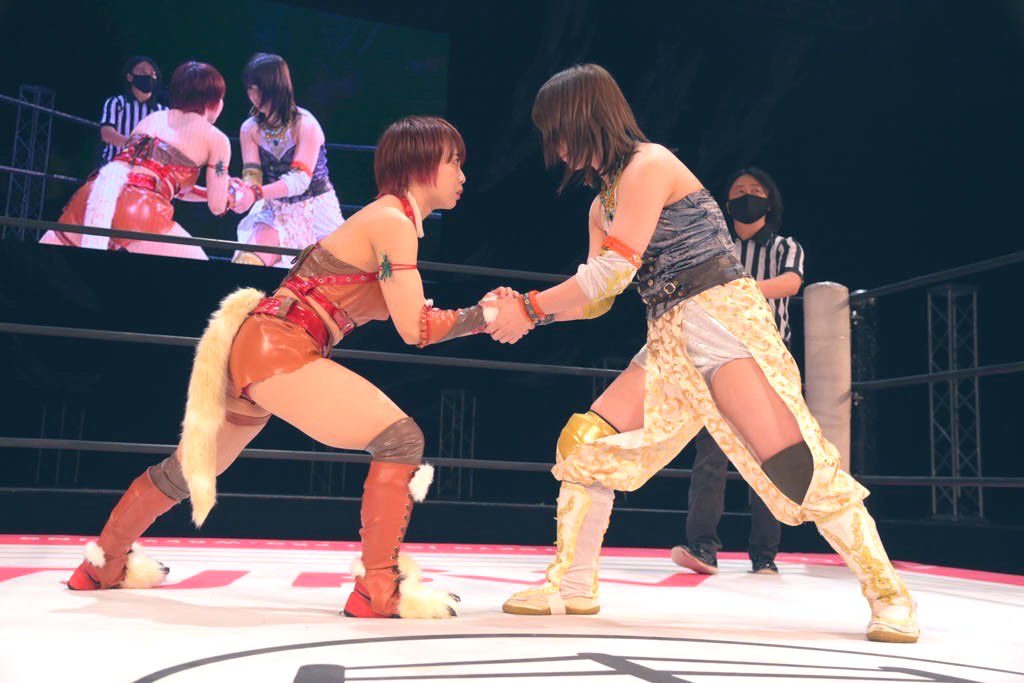 The main event to Wrestle Princess III saw Yuka Sakazaki challenge Shoko Nakajima, for the Princess of Princess championship. These former tag partners, these cornerstones of the company, have had many battles of TJPW's 9-year history, and they not only brought their game plans but also the emotion. Through chain wrestling and counter-for-counter sequences, these two seemed even early on.
Yuka responded by activating her final form murder mode. Shoko responded by risking it all for the highest reward. Many Joshi wrestlers have a limited shelf life and considering some of the bumps in this match, you can see why. So if this is one of the last times Yuka Sakazaki and Shoko Nakajima can do it at this level, then they definitely left it all on the dancefloor. 
Conclusion
Big TJPW events like January 4th, Grand Princess, or Wrestle Princess don't often miss. With a foundation of the elite four and a rising crop of young talent, the matchups going into year 10 should be amazing.