Oi oiiiiiii! Welcome back to the PROGRESS Prerogative, the weekly column which reviews each PROGRESS Chapter in ascending numerical order. Today we have arrived at PROGRESS Wrestling Chapter 32, which has another tremendous headline match. Tommy End – you might know him as Aleister Black these days – challenges Marty Scurll for the PROGRESS Championship. This is 5000 To 1.
By virtue of his victory at Super Strong Style 16, End gets his second shot at Scurll in the last few months of 2016. Their previous match ended by disqualification when Mikey Whiplash stuck his face-painted nose in where it wasn't wanted. Will Whiplash be a factor this time? Can Tommy terminate The Villain's title reign? Read on to find the answers to those questions and so much more…
PROGRESS Wrestling Chapter 32: 5000 To 1
June 26th, 2016. The Electric Ballroom, Camden, UK.
Damon Moser vs Nathan Cruz – No DQ Match
The saga of The Faceless comes to a close as Damon Moser faces off against Nathan Cruz to kick things off. As this is a no disqualification match things are very, very wild. The action spills straight out of the ring and into the crowd. Cruz takes a nasty bump from the fire exit stairs straight onto a chair. Moser then charges him but Zack Gibson pulls his Origin partner out of the way and Damo smashes through several rows of chairs.
Once they're back in the ring, Moser pulls out The Faceless's toolbox and gives Cruz a few stiff shots with it. Gibson persists in distracting referee Chris Roberts and Cruz takes the advantage by tying his opponent's arm to the top rope. The Showstealer also removes Chris Roberts's belt and smacks Moser about with it. Gibson comes into play for the finish once more as The Origin twosome zip tie Moser's hands behind his back and smashes him with a Conchairto. Cruz picks up the win to cap off an excellent, hard-fought opening contest.
Jack Sexsmith vs TK Cooper
TK Cooper hits Jack Sexsmith with a great shotgun dropkick before the bell can sound to kick off match number two. That initial setback makes it seem as though this match will be much like Sexsmith's previous bouts for PROGRESS. That is to say that Jack would pretty much get battered throughout then get a brief flurry of offense before losing. But that isn't what happens at all. This is by far Sexsmith's best match in the company so far. One in which he shows how far he's come in his skillset.
There are numerous superb back and forth exchanges between him and TK that have a complexity that is hard to emulate. The difference-maker is a debuting Travis Banks as he drills Sexsmith with a clothesline and brainbuster behind the referee's back. Chants of 'who are ya' ring out as Banks rolls out of the ring and TK scores the pin following a vicious right hand to the back of Jack's head. The South Pacific Power Trip departs the ring leaving Sexsmith to soak in a standing ovation for a wonderful showing.
5000 To 1
Laura Di Matteo vs Jinny
As the video above says, this one has been a long time coming as Laura Di Matteo takes on her former charge Jinny. The thing that I really appreciated about this match was that it was wrestled as a grudge match.
Both wrestlers flew at each at the opening bell and seemed intent on hurting each other. The best spot of the early going has Jinny begin her tradition of getting shot into the crowd as Di Matteo whips her into the projection screen. There's little in the way of wrestling holds, but it really does create a fantastic atmosphere that puts the women on a level playing field with the men in PROGRESS. There are quite a few excellent false finishes too, the most notable in my mind seeing Jinny hit a lovely Styles Clash.
Although that doesn't get the job done it looks as though Jinny may well get the victory as she leaps for her second rope X-Factor. Di Matteo blocks that though and reverses into a winning pinfall much to Jinny's chagrin. Post-match sees Jinny give her former PA a bit of a beatdown, but Di Matteo remains unbowed. A very good match all in all.
5000 To 1
Smash Wrestling Title Match
Johnny Gargano (c) vs Mark Haskins
A welcome debut next as Johnny Gargano defends the Smash Wrestling Title in an Open Challenge: he is met by Mark Haskins. Johnny has held the Smash Title for 427 days and says that a match for PROGRESS was on his to-do list before heading to NXT full time. There's a real big-time feel to the match as the Ultras go back and forth chanting 'Johnny Wrestling' and 'This is Haskins'.
From the get-go, this match is as smooth as butter with exchanges on the mat showing how evenly matched the wrestlers are. The arm seems to be the target for each man to set up their submission: it's Garga-No Escape vs Arm Bar. There's a nice, subtle shift in attitudes as the match wears on. The crowd gets more and more behind Haskins as the 'hometown' lad and Gargano modifies his work to play the heel. It's smart stuff as he begins to shove Haskins in the face with his boot as he struggles to get up, refuses to break holds, etc.
Haskins comes back on numerous occasions with strong flurries of offense, but he can't stay on top of the champion. It looks like Johnny has everything sewn up as he traps Haskins in the Garga-No Escape, but the challenger scrambles to the ropes several times over. The man from Malvern manages to lock in an Arm Bar smack in the center of the ring and Gargano shockingly taps out. Canada's Smash Wrestling has a brand new champion in Mark Haskins. Before he leaves Gargano puts Haskins, the fans and PROGRESS over on the microphone. Love Johnny, love yooouuuuuu. FYI, Haskins would hold the Smash title for four months before vacating it due to injury.
5000 To 1
Atlas Division Group Stage
Iestyn Rees & Big Daddy Walter vs Zack Gibson & T Bone
The incredibly random Atlas Division Group Stage continues as Iestyn Rees makes his debut. These group stage matches have been going on for a while yet we're still getting debuts. Mad. It seems to be getting made up on a show by show basis, which doesn't seem like a good way to do book a tournament-style event to me.
Rees teams with Walter to face off against babyface Tyson T Bone and heel Zack Gibson. Again mad. The match is decent in all fairness, if decidedly unmemorable. Rees loses in his first (and last?) PROGRESS match as Zack Gibson stacks him up after a vertical suplex attempt. It's a bit of a non-event this match, and disappointing because I really rate Rees. Hey ho.
5000 To 1
Rampage Brown vs Trent Seven
Rampage Brown was due to face Big Damo in another Atlas match next but is unable to compete. Trent Seven is his replacement but the match is no longer in the Atlas Division as Trent isn't booked in it despite Iestyn Rees making his first appearance in the match prior. My head hurts.
What follows is short, sweet and my favorite match of the show so far. They absolutely batter one another with stiff slaps, suplexes and power moves throughout the brief runtime. A stunning sequence sees the pair trade backdrop drivers, in turn, totaling four apiece. With neither man selling the effects Japan-style. That's pretty much the lot though. Soon after Rampage plants Trent with a powerbomb followed by a piledriver for the pin… and two Atlas points? I have no idea what's going on at this point. Hey ho.
5000 To 1
PROGRESS Title Match
Tommy End vs Marty Scurll (c)

https://www.youtube.com/watch?v=6vBMWaqerSI
Main event time as Tommy End cashes in his Super Strong Style 16 victory against PROGRESS Champion Marty Scurll. In truth, you'd have to say that this one takes a while to properly get going. It's solid enough – Marty works the arm, Tommy lays in knees and kicks – but not exactly the fireworks that you might have expected from the talent participating.
The last several minutes are really something though as things take a turn for the dramatic. Referee Chris Roberts takes a spill and misses Tommy tapping out Marty with a Dragon Sleeper. End goes to check on everyone's favorite official and turns around straight into a brolly shot from The Villain. Paz runs down to count the pinfall but it's only good for two. That prompts Marty to umbrella whip Paz right in the mouth.
He then locks a Dragon Sleeper of his own onto The Anti Hero whilst using the umbrella for leverage (?).
The added heft of the umbrella across his back causes Tommy to pass out and a revivified Chris Roberts awards the match to the Champion. Until that is, Jim Smallman comes to the ring and demands that the match be restarted. Upon the restart, Tommy hits a double stomp from the top followed by a Black Mass kick for a count of only two. He tells two fans to give him their chairs and as he sets them up in the ring gets rolled up by Scurll for a sudden, successful pinfall. For some reason, Jim Smallman doesn't object to the finish this time, despite the fact that Marty had his feet on the ropes.
Needless to say, End is furious and nails the victorious Scurll with another Black Mass kick. He then proceeds to stare a hole in Chris Roberts. The crowd chant 'bullshit, bullshit…' over and over as Tommy walks up the entranceway screaming that the matter is far from settled. He stops before the entrance curtain, looking back at and unconscious Scurll in the ring. Then Depeche Mode rings out over the PA and outcomes Pastor William Eaver to cash in his NPS3 title shot…
5000 To 1
PROGRESS Title Match
Pastor William Eaver vs Marty Scurll (c)

Pastor jumps in the ring and waits for the opening bell to sound. As soon as it does he annihilates Marty with a Clothesline From Heaven.  1, 2, 3, we have a new PROGRESS Champion. The Ultras go wild, banging their fists on the ring apron as Eaver is presented with the title. We're told via commentary that Bill is PROGRESS's first homegrown talent to win the big belt for extra measure. Great stuff. He even goes for a little bit of a crowd surf too. I wonder whether that would get him suspended these days? A fantastic, feelgood ending to a very good show.
As an interesting side note, this is the last time to date that NPS would be cashed in against the World Title. NPS4 would crown the inaugural Women's champion and both 5 & 6 would be cashed in for Tag Team Title shots.
And on that bombshell, that's all she wrote for this edition of the PROGRESS Prerogative, Chapter 32. Be sure to like or follow the site on socials and I'll see you next time for Chapter 33. Until then…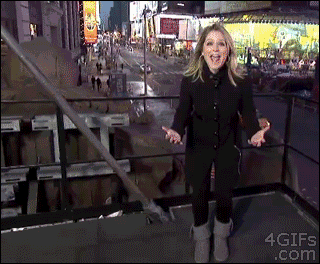 Be sure to watch past events of Progress Wrestling on their streaming service Progress on Demand and on Powerslam TV