The Pitbulls were one of the ECW's most, if not the most, physically dominant tag team during the 1990s. The Pitbulls consisted of Gary Wolfe and Anthony Durante, who met while training at the legendary Monster Factory. The Pitbulls were crucial in the development and of the ECW phenomenon. Additionally, the Pitbulls had a hand in helping many ECW talents, such as manager/valet Francine, who got her start managing the Pitbulls. 
The Pitbull's team was managed by some of the greats, such as Luna Vachon, Jason Knight, and Missy Hyatt. The Pitbulls feuded with the greatest in the world, such as Blue World Order, Public Enemy, The Dudley's, The Eliminators, Taz, Sabu, Raven, and many others who wrestled for that legendary organization.
Sadly, Anthony Durante (AKA Pitbull #2) had passed away during the team's peak in success, and it was rumored that WWE was going to sign the Pitbulls. This, of course, was when they officially purchased the ECW product.
The Pitbulls got their start in the 1980s with WWF (AKA WWE). In the WWF, They were fortunate to have matches against WWE Hall of Famers like the Hart Foundation and The British Bulldogs. "The Bulldogs really taught us a lot," Wolfe said. When we first went against them in New Zealand, they were a bit rough with us, but after they could see that we could handle ourselves, we became close friends with them."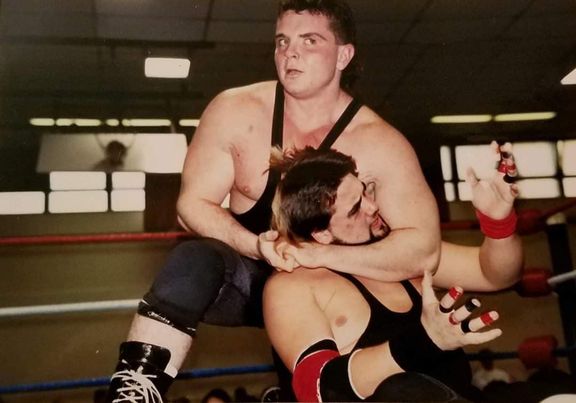 Gary Wolfe – The Pitbull
Gary had a successful career both as a singles and as a tag team wrestler, capturing numerous honors and championships. However, at the height of his career, a freak accident in the ring resulted in a broken neck. It's been 25 years since that fateful night when ECW legend Shane Douglas accidentally broke Gary Wolfe's neck during a match. His vertebra was broken, and the doctors were forced to drill a metal halo in his skull, and he had to wear it for six weeks. 
Wolfe and Douglas have different accounts of what happened in the ring. Douglas said that Gary didn't take his advice on how to take the hit. Wolfe says he was hit with a move that caused him to hit the title belt the wrong way. Wolfe thought something popped out of place in his neck, but no one immediately realized the severity of the injury. Douglas and Francine proceeded to make jokes at Wolf's expense in the weeks following the incident. 
Wolfe and Douglas had another match while Gary was still wearing the metal halo. The reaction of the ECW fans in the audience terrified Douglas. No one knew how far along Wolfe's recovery was, and Douglas thought he was in serious danger from an out-of-control mob that wanted to tear him limb from limb. There was real-life animosity between Wolfe and Douglas and likely always will be. However, Wolfe's passion for wrestling was stronger than his injury. 
"Right around the same time world Middle Weight Boxing Hall of Famer Vinny Paz had his accident, I had seen video montages of his training to fight again, and that was a huge inspiration to me, and I continued to train to step back into the ring," Gary said. Vinnie Paz was in a head-on collision in Warwick, Rhode Island, in 1991. He was the passenger and suffered two dislocated and two fractured vertebrae in his neck.
Gary Wolf has gotten a second wind with his career in film and in the ring. There is a documentary that will be filmed on "The Pitbulls" called "The Pitbull's Unchained." Gary will also be featured in a documentary on The Monster Factory.
The Pitbull Returns!
Gary's new manager, "Boston's Newest Bad Girl the Knockout," Nikki Lee, has been essential in training for his comeback to the ring at her gym, Empowered Fitness in Danvers, Massachusetts. Nikki is an NPC Physique Champion, Award-Winning actress, model, mother, cancer survivor, and one of the first high school female wrestlers to compete in the state of New Hampshire.
Nikki had a brief stint in pro wrestling and had captured the VPW Women's Championship against PJ Whip, aka The Whip Mistress, and worked for various promotions such as Showcase Pro Wrestling in Woonsocket, Rhode Island, starting out as a ring girl. Last year she made a comeback in wrestling and was the former WWE women's champion Jazz valet for Test of Strength Wrestling and was awarded the inaugural New England Music Hall of Fame Wonder Woman Award.
Gary Wolfe began recruiting for a faction called "The Pitbull's Mad Dogs of War." The name gives homage to the legacy that both he and Anthony created but is also a reflection of the future of that legacy. "I am looking for hard-hitting, no BS, Old School, talented wrestlers," Wolf expressed.
The origin of the faction began over a year ago when Gary-managed former WWE and NWA champion Jazz teamed up with her longtime friend ECW original Angel Orsini in Connecticut's first-ever mix gender tag team match in Torrington, Connecticut, as stated in this newspaper article for The Republican American for Test of Strength Wrestling.
As of now, the faction consists of former WCW/WWE talent Alex "The Pug" Pourteau, former ECW Alum Angel Orsini, and former NWA New England Brass knuckles champion Christopher Annino, aka Pitbull # 3. It has been rumored that former WWE star and current NWA wrestler Rodney Mack might be asked to be involved with this faction. 
Alex Pourteau is the owner of a highly acclaimed pro wrestling school Pro Wrestling 2.0. Alex was trained by Jim Star and Skandor Akbar, and wrestled for World Class Championship Wrestling, United States Wrestling Association, World Championship Wrestling, World Wrestling Council in Puerto Rico, and the Global Wrestling Federation.
Additionally, the Pug had a successful singles career, racking up such titles as Big D Light Heavyweight Championship (1 time), CCW Heavyweight Championship, FWA Heavyweight Championship, GWF Light Heavyweight Championship, TAP Heavyweight Championship, WWC World Junior Heavyweight Championship, and World Television Championship (2 times).
Wolfe later added, "There will never be a new version of "The Pitbulls" nobody will ever replace Anthony. This faction is not what he and I created, but it's what he and I established, and every match is dedicated to his memory by wearing number 2 armbands. Our goal is to also be tag team specialists and help improve the tag team divisions on the Indy's."
Thanks to legendary promoter Eric Simms, Wolfe made history several weeks ago when Pitbull #1 wrestled Shane Douglas at Pro Wrestling Magic in Ridgefield Park, NJ. Gary emerged victorious, ending a 25-year-old feud with the former WWE and ECW Champion. 
In Gary Wolfe's spare time, he volunteers his time to help save dogs and enjoys visiting the sick and elderly. The faction has mutually expressed that they are huge supporters of the American Society for the Prevention of Cruelty to Animals (ASPCA). Each location they wrestle, they will help a local animal rescue or shelter. They also are huge supporters of the Cauliflower Alley Club.
Dusty Rhodes and Liz Chase trained Angel Orsini. Orsini won numerous titles in pro wrestling, had a successful body-building career capturing two NPC titles in Florida, and was part of the first women's division in ECW when she feuded with Jazz. 
Pitbull # 3, Christopher Annino, had a successful professional athletic career and set a world record, pulling an SUV a mile for charity. He was trained by Pro Wrestling Hall of Famer Susan Tex Green and World's Strongest Wrestler Big Hoss Furman Jeffords. He competed in the National Collegiate Athletic Association (NCAA) and Amateur Athletic Union (AAU) as an amateur athlete.
Unfortunately, he sustained a career-ending back injury while playing for the semi-pro football for the now-defunct Connecticut Sting, who were at one time part of the New England Football League.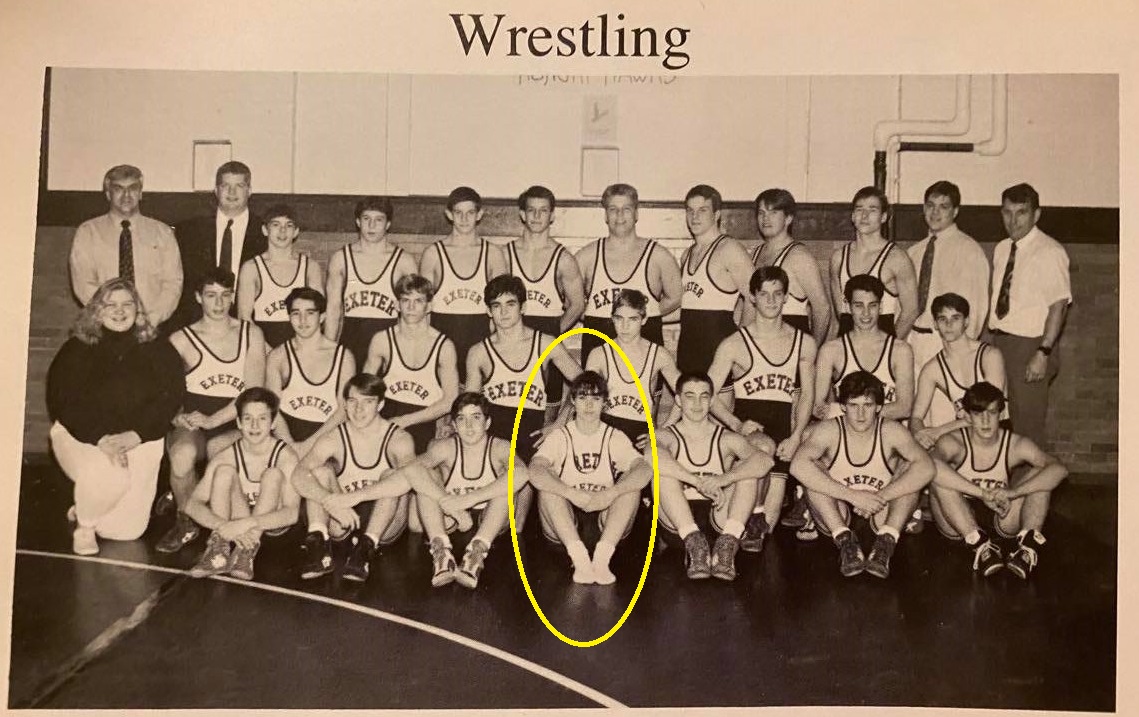 "The reason I am able to step back into the ring is because of Susan Green, B Brian Blair, Nikki Lee, and my hero growing up, Gary Wolf. The doctors four years ago told me I would never be able to walk properly, let alone step back into a ring.
Thanks to their support and kindness, I have a second chance at living a dream", Christopher stated.
Kevin Alan of the world-famous "Kevin Alan Show" sponsored by Law Enforcement Today is now a producer of a documentary that will be discussing the "positive side" of wrestling, and "The Pitbulls Mad Dogs of War" will be featured in it. 
"The Pitbulls Mad Dogs of War" will be next appearing on June 26th for the SWF "Feel The Heat" with The Pitbull Gary Wolf accompanied by manager Nikki Lee and Pitbull# 3 – who will be facing PJ Savage in Pompton Lakes, NJ, and on June 30th – they will be wrestling at the legendary ECW arena. (Check out "The Pitbulls Mad Dogs of War" official promo video). 
*********
Additionally please credit Ivana Sanchez with her contribution to the assembly and composition of this piece.