In the latest ROH TV for 10/25/21 review, episode #527 featured three matches. This week's edition was focused on two factions and two factions only. However, before that, The Righteous starts off the show with Vincent asking everyone is 'he going to love it' while looking in a mirror. Then, Quinn McKay introduces the show with what to expect on this night.
Each of the matches involved members of VLNCE UNLTD against members of The Foundation. The first match would involve Rhett Titus and Tony Deppen. The second match would be a tag team match pitting Chris Dickinson and Brody King against Jonathan Gresham and Tracy Williams. Finally, ROH legends Homicide and Jay Lethal would square off against one another. Here is the review for ROH TV for 10/25/21 edition.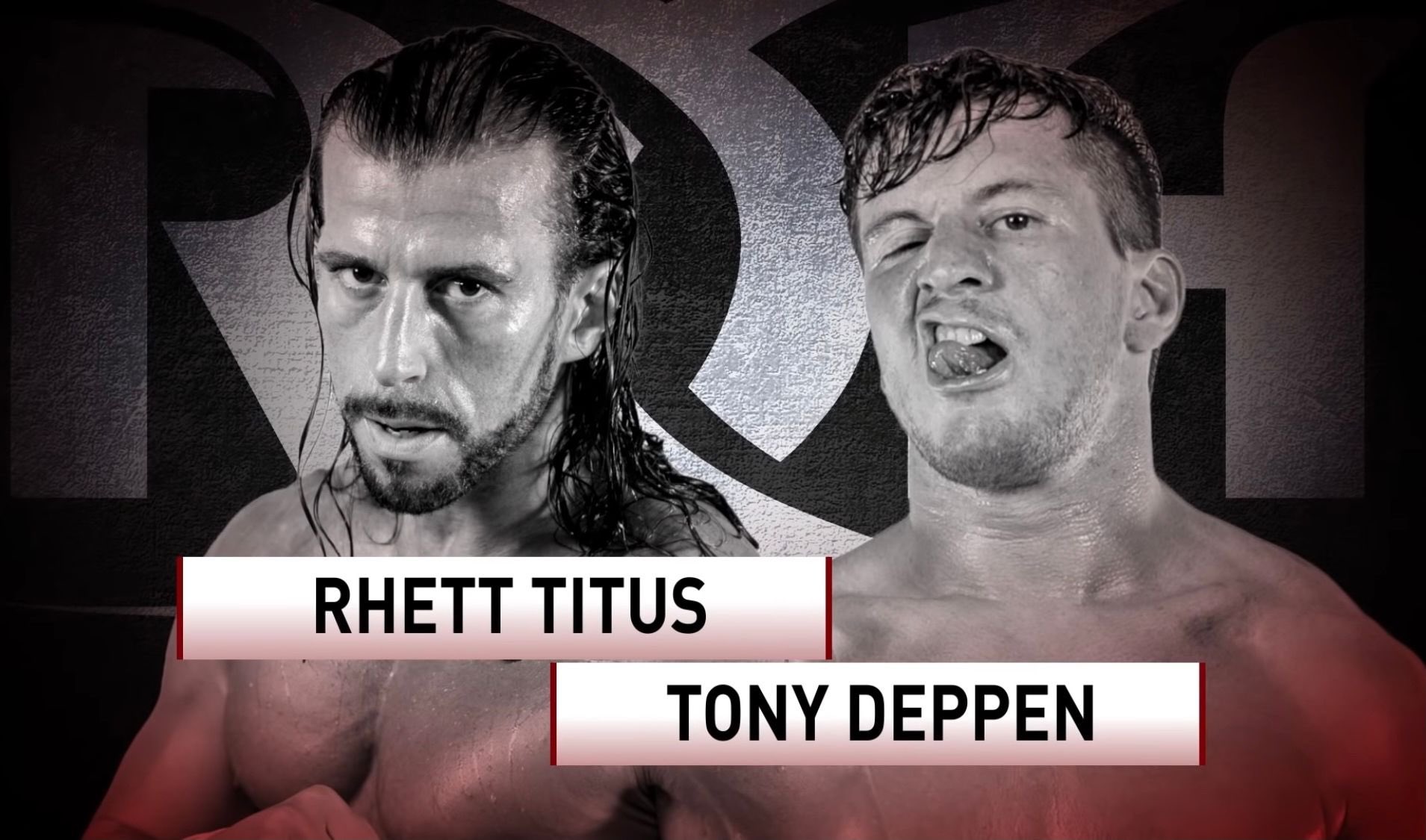 ROH TV for 10/25/21 Episode #527
Tony Deppen vs. Rhett Titus
Tony Deppen gave a pre-match promo, sharing how he has compared a lot in comparison to Titus in half the time. We then see 'The Professional' Rhett Titus coming to the ring next. Titus shares that he and Deppen both have similarities, but he will show him what it is like to go to work and that it isn't personal but that it's PROFESSIONAL. Deppen gives a half-hearted attempt at adhering to the code of honor with Titus.
Once the bell rings, both men lock up, with both men jockeying for position. We then see Titus wrench Deppen's throat with a headscissors. Deppen's face looks red in the process. Both men continue to jockey for position. We witness a variety of moves between both men. Finally, Titus uses a front face lock, gearing in for a pinning predicament. Deppen recovers and uses Titus' legs against him, leading to a rope break.
After the break, Titus once again works on Deppen down on the mat. Once again, Titus has Deppen's head forced between his knees. It's a fairly and technically sound match throughout. Titus hits a belly-to-belly followed by a butterfly underhook suplex on Deppen. But Deppen recovers, leading to a knee to the back of the head of Titus and an attempted rear chinlock. Deppen has Titus tied up, but that doesn't prevent him from biting him at one point.
Homicide comes to the ring now to offer Deppen support but leads to a distraction as well. Deppen attempted a senton, but Titus gets his knees up, landing on Tony's back. Titus recovers and hits a shoulder tackle on Deppen from the ring apron into the ring. He then traps Deppen's knee hitting a knee breaker, and transitions it into a back suplex. Homicide is smacking a chair at ringside, leading to Titus being kicked to the outside by Deppen. Deppen then hits a double stomp and goes for a pin but only for a count of two.
Homicide and Deppen consult in the corner. Both men exchange pinning attempts, but it leads to a suplex by Titus. Rhett hits a couple of kicks in the corner. He then attempts a half crab on Deppen and has it in very deep. Homicide is trying to help Deppen from the outside. He then slides in a couple of chairs in the ring. Deppen uses the chair while the referee is distracted, leading to a pump kick, a pinfall, and the win in the first match for ROH TV for 10/25/21.
Winner: Tony Deppen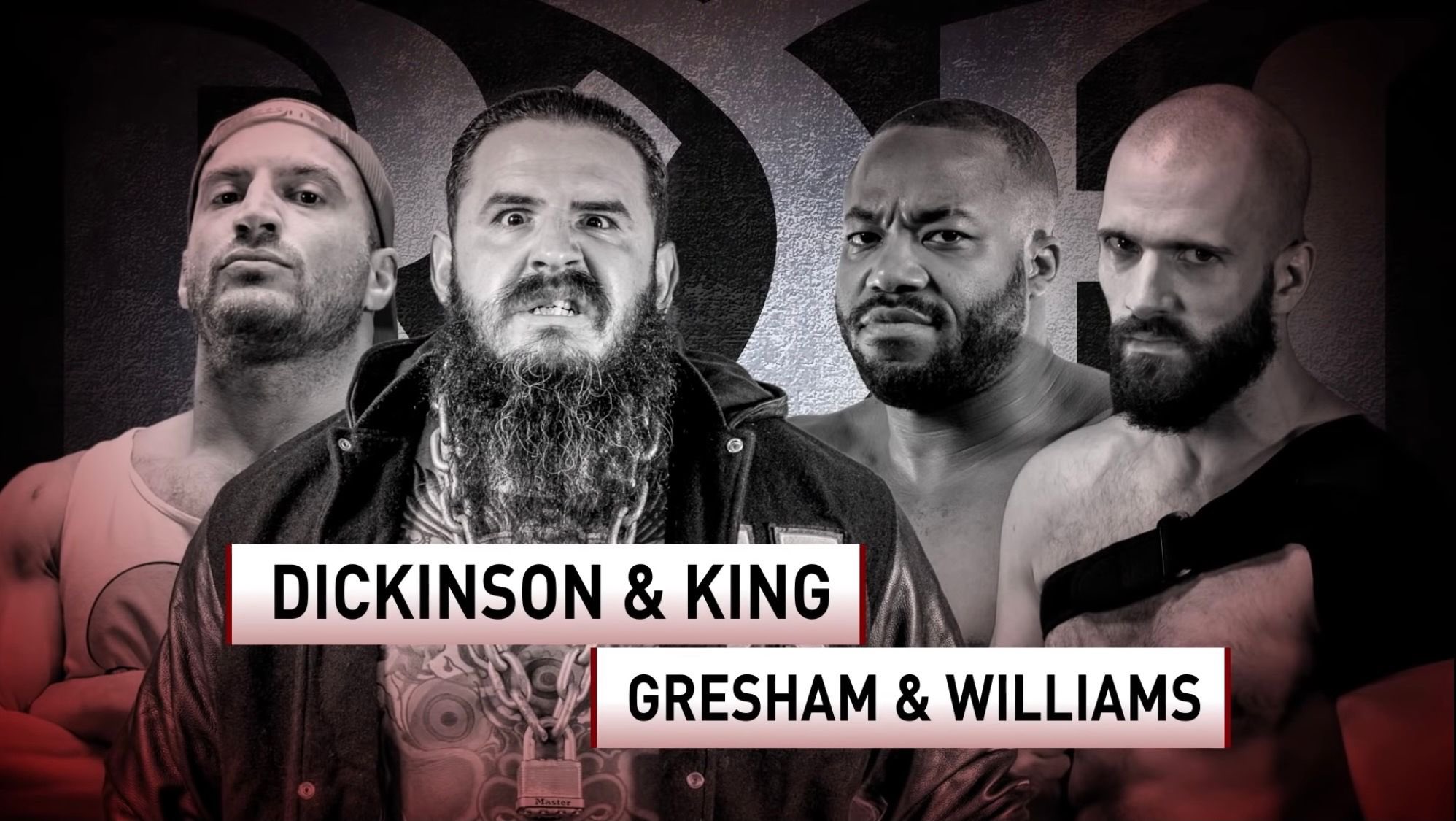 ROH TV for 10/25/21 Episode #527
Chris Dickinson & Brody King w/ Homicide vs. Jonathan Gresham & Tracy Williams w/ Jay Lethal
In the second match of the night for ROH TV for 10/25/21, we see a tag team match involving VLNCE UNLTD and The Foundation. Before this takes place, we hear Rhett Titus is interviewed backstage and is irrate all of the Foundation members never came to his aid. Tony Deppen then shares how they are all cut from the same cloth, and they are all virtually the same. In two weeks will be the ROH Championship edition of ROH TV.
First out are King and Dickinson accompanied by Homicide. King and Dickinson share that they are all Pure Wrestling and the present and future, whereas The Foundation are the past. Next up is Gresham & Williams, accompanied by Jay Lethal. Williams and Gresham share that VLNCE UNLTD isn't interested in wrestling and live by their code as pure wrestlers. As soon as the bell rings, The Foundation attacks their challengers.
The fight goes inside and outside the ring. Dickinson tags in Brody King, who beats down on Jonathan Gresham. King tags in Dickinson, who then works on the leg of Gresham. Once again, King comes in as the duo continues to work over the Octopus. Once Dickinson is tagged in, he charges to Williams, forcing him off the ring apron. Dirty Daddy continues his assault on Gresham. Frequent tags are made between Dickinson and King.
However, a mosque allows for Gresham to make a tag to Tracy Williams. Willimas comes in and brings the fight to both Dickinson and King. Hot Sauce has regained the advantage for his team. After a brief break, Williams continues his assault on Dickinson, who then makes a tag to Gresham. The Octopus attempts to showcase his strength and leverage on Dickinson. Williams comes in and stomps on Dickinson's ankles and then wrenches on both of his ankles.
Gresham is tagged in, and he and Dickinson exchange a series of chops in the center of the ring. King is tagged in, and he works over Gresham. Williams would come in and make the save. Gresham drops down, attempting to clutch the leg of King but manages to hyperextend his leg. He appears to get a sleeper in tight on King, but Dickinson makes the save. Dickinson attempts to make a save and goes for a pinfall attempt on Williams but only for a count of two.
Gresham comes in and is in an STF, while King has Williams in a Boston Crab. Dickinson then manages to get an STF in Williams, who reverses it on Dickinson. Dirty Daddy then transitions into a rear-naked choke causing him to pass out.
Winners via referee stoppage: VLNCE UNLTD (Chris Dickinson & Jonathan Gresham)
ROH TV Preview for Episode #527
Homicide vs. Jay Lethal
Members of both factions are all in the ring, and both Lethal and Homicide try to get those in the previous match to leave the ring. Williams, Gresham, Dickinson & King are all still at ringside but eventually, both factions leave the area. Lethal and Homicide continue to battle in and out of the ring. Riccaboni shares their history and how it is nine years since these two have faced one another.
Both men are struggling to get to their feet on the outside than in the ring. They battle one another from their knees. Eventually, Lethal and Homicide throw hands in the ring. Lethal fights off a cutter attempt, but he clutches his leg and pulls a fork out of Homicide's boot. Homicide then jabs the fork into the top turnbuckle. Referee Todd Sinclair eventually disposes of the fork from the ring.
Homicide uses his shirt and later bites Lethal. He attempts the 187 but Lethal lands on his feet. This brings out Tony Deppen. This leads to Dutch coming out to ringside and hitting him with a pounce. Lethal hits a springboard cutter for a pinfall and the win.
Winner: Jay Lethal
After the match, The Righteous are all at the top of the rampway applauding Jay Lethal's efforts to end ROH TV for 10/25/21.
Next Week:
Rok-C & Quinn McKay vs. Miranda Alize & Max The Impaler
ROH Six-Man Tag Team Championship,  Sledge, Danhausen & PCO vs. Shane Taylor Promotions (c)
******
Stay tuned to Pro Wrestling Post for this and additional stories from the wrestling world. Readers can rely on Pro Wrestling Post to be their daily source for all things inside the squared circle. As a result, readers can expect daily news, history, and so much more. Please visit Ring of Honor's official website here for news and information on the promotion and upcoming events.