Last week on Raw we saw a new United States Title belt design unveiled by MVP. Also, Seth Rollins appeared on The Kevin Owen's show, which only leaves one question. What's in store for tonight? Let's unpack everything we can here at Pro Wrestling Post. This is Raw in Advance for 7/13/20!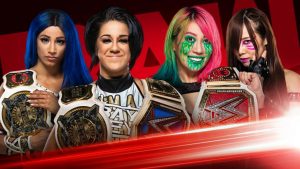 WWE Women's Tag Team Title Match
With Asuka defeating Bayley last week on Raw and Sasha in the wings waiting for her shot at the Women's title on Sunday. It's all taking shape as former women's tag team champions the Kabuki Warriors challenge Bayley and Sasha. It presents an interesting dynamic as if the tag champs hold onto their gold tonight Sasha will be one win away from her and Bayley both holding all available gold on the main roster. The Kabuki Warriors, however, will surely want to take back the titles they lost at Wrestlemania this year. Can Bayley and Sasha keep their grip on the women's division? Or will Asuka and Kairi be crowned champions again?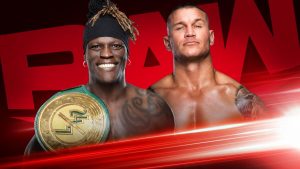 R Truth vs Randy Orton
Last week Orton protected Truth from ninjas and Akira Tozawa. The 24/7 champion will have enough to worry about with Orton in front of him but Tozawas chase for the title may yet still be on. The motives of Orton have to be questioned as well. Why did he help R Truth last week? This was out of character for the Viper. It's safe to say R Truth may have taken on more than he can handle here.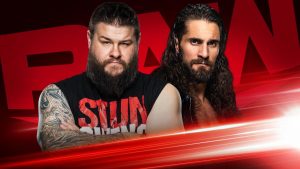 Raw in Advance for 7/13/20
WrestleMania Rematch Time
With his eyesight being at risk in Sunday's eye for an eye match Seth Rollins will take on Kevin Owens in what could possibly be the last time we see Seth with two eyes on Raw. These two have a history with each other in recent times as they reignite their feud which had them facing off at Wrestlemania this year. Kevin Owens came out ahead on the night but will tonight's result be the same? Last week the two men exchanged words on the KO show. Rollins made it clear his appearance on the KO show was to address Rey Mysterio.
Seth made the point that things haven't been going well for Owens since their match. Rollins invited Owens to be his newest disciple. Although they faced in tag action last week Owens will get a chance to take on Seth one on one tonight.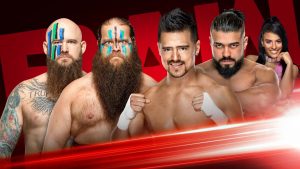 Raw in Advance for 7/13/20
Elimination Tag Match
As Garza and Andrade build steam as a team they face Viking Raiders in an elimination tag match. The pair have had success in recent weeks scoring a win over the Viking Raiders and attacking the Raw Tag champs last week. There are cracks however as both men look to reconcile their individual egos to work as a team. Zelina Vega has been holding both men together in their team at this early juncture in their tag run. Viking Raiders are more experienced as a team and will want to get their win back over this young team who have championship aspirations.