Welcome to the newly christened Raw in Advance for 6/22/20. You're weekly Raw preview here on Pro Wrestling Post. we have a lot to unpack for this week's Raw.  Last week we watched the marriage of Lashley and Lana entered some serious trouble. The Raw Women's title will be defended and Rey returns on Raw this week. Will Charlotte Flair add another title to her ever-growing list of title reigns? Will the Viking Raiders and Street Profits actually wrestle with each other this week?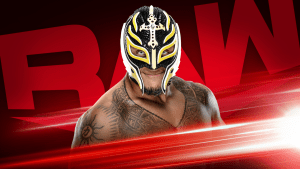 RAW in Advance for 6/22/20
Rey's Return
After his son, Dominik showed up to attack to get even with Seth last week against his father's wishes. Rey will be on Raw to confront the actions of Seth Rollins. Rey has been vowing to get payback on Seth for weeks since Seth injured his eye putting his career in jeopardy. It's unclear what Rey has in mind for Seth but with Extreme rules around the corner, there's a lot of fun options for WWE to explore. It'll be interesting to see if Dominik makes an appearance tonight as well.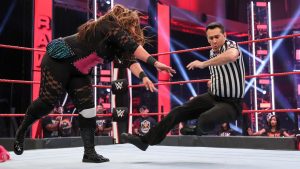 Nia attacks Referee
Last week saw an altercation between Nia Jax and referee John Cone. Nia had Asuka pinned with the champ's foot under the rope John refused to make an illegal count. Jax clearly incensed by the referee's commitment to following the rules pushed the referee to the ground. Asuka taking advantage would roll Nia up for the pinfall where the count was fast. An article on WWE.com lists that the conduct of Nia Jax is under review In an interview with WWE John Cone would defend his count saying it was a clean count. It's possible that more details will be looked at tonight on RAW.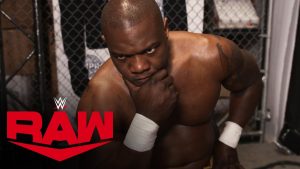 RAW in Advance for 6/22/20
Shelton Ponders MVPS Offer
After US champion Apolo Crews turned down the offer of joining MVPs group, MVP went on to offer a spot to Shelton Benjamin. Shelton had come off a defeat to Crews beforehand but will Shelton join? MVP could be the engine to get Shelton into serious title contention after all. Will Shelton have a definitive answer tonight for MVP?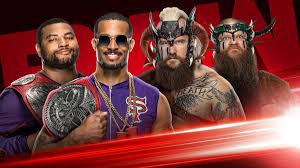 Finally A Wrestling Match
After weeks of facing off in sports competitions, Street Profits will defend against the Viking Raiders in a tag match. This has been building for some time and barring more ninjas or a wizard appearing to send them on a quest we're going to see that match on tonights Raw. Is it time for new tag champs? or will Street Profits leave with their titles? or will the match end in disarray?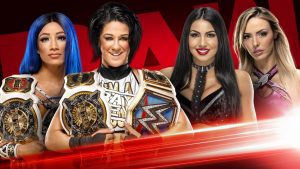 Bayley and Sasha in an IIconic defense
As well as the men's tag titles being on the line today the women's tag titles are also up for grabs. The IIconics called out Bayley and Sasha goading them into this defense. This will be the third defense in eight days for the champs. Will the champs be successful in their defense? or will the IIconics take the titles?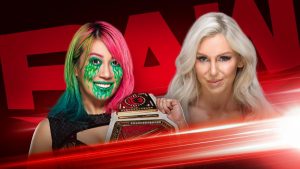 RAW in Advance for 6/22/20
Asuka vs Charlotte
Asuka is again asked with coming up with an answer to Charlotte Flair. The two have met in more than one championship matches with each other and the result is always Charlotte walking away with the gold. Asuka has beaten Charlotte once in non-title action back in December of 2019 but the champ will need to pull something spectacular out of the bag to retain her title.