It's been a long time since the last issue, but we're here to bring it back for the year 2021! It's been a crazy 2020, but it's time to give it the revival it needs. There's plenty of news in the world of puroresu. And we'll be here to cover it on a weekly to bi-weekly basis. Let's check out what the world of professional wrestling has for us in store in the Puroresu Press for 01/18/21.
__________________
Naruki Doi Surgery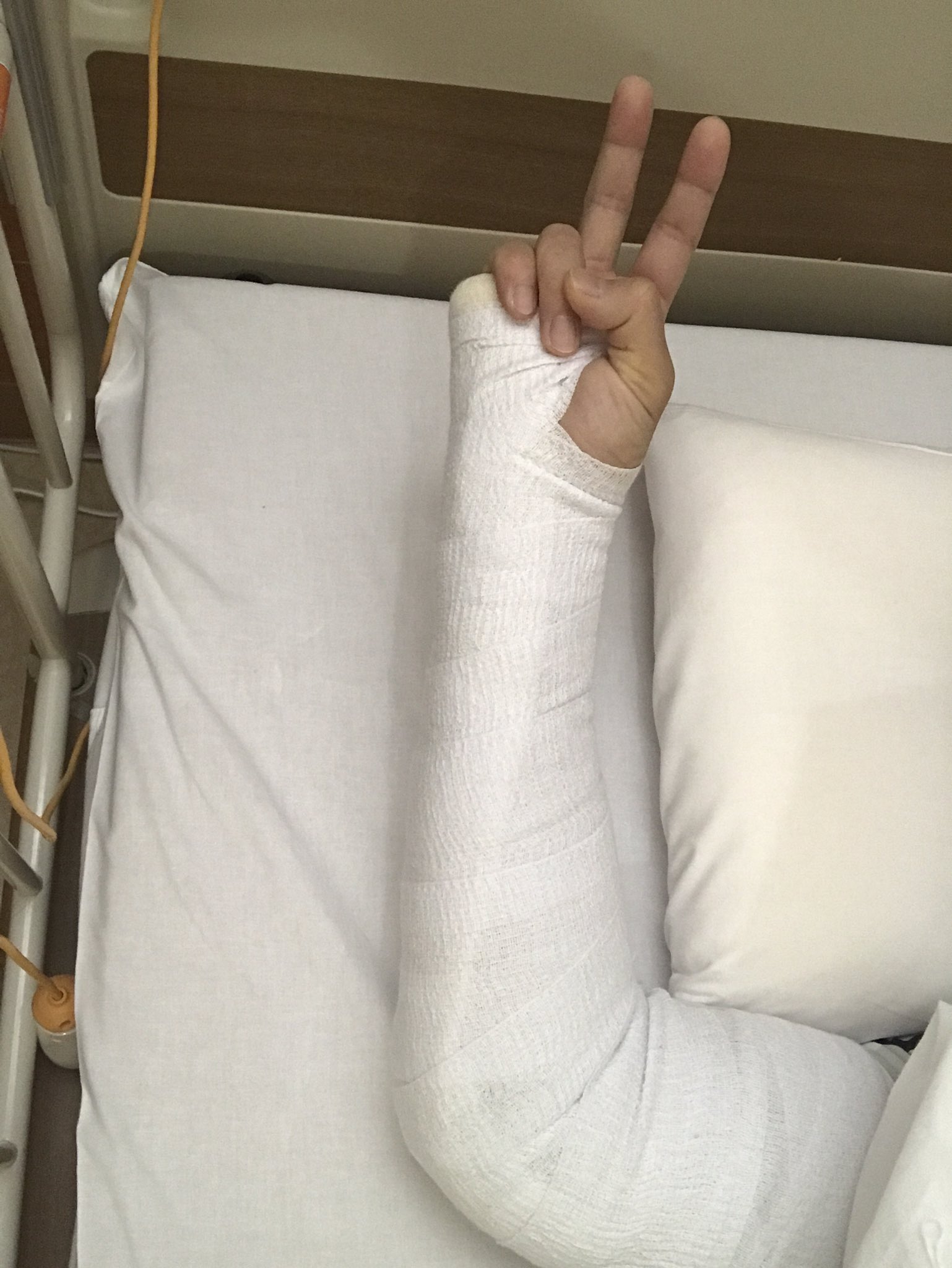 On January 15th, according to Naruki Doi's Twitter, he posted a picture of his right arm bandaged up, hinting that he had an operation done to him. He planned to have ulnar nerve surgery to relieve himself from cubital tunnel syndrome symptoms. CTS is when you have an increased amount of pressure on your ulnar nerve, which is in your elbow and helps controls and muscles and feelings of your hand. The surgery will take Naruki Doi a lot of time to recover as it can take up to six months or less. It depends on how things turn out. Shame he won't be wrestling in Dragon Gate for a while but wish him a speedy recovery.
Puroresu Press for 01/18/21
Utami Hayashishita's Next Challenger
During the recent Stardom 10th Anniversary show on January 17th, the World of Stardom Champion, Utami Hayashishita, defended the title. She faced her rival and DDM member, Maika. The match lasted for a little over twenty minutes, and Utami stood tall to defeat her for a second time. Now that she has avenged her loss to her rival, it was time for her to find a new opponent to defend her title when she goes to Nippo Budokan Hall on March 3rd.
However, it didn't take long for someone to step up to the plate. It was non-other than her former partner and fellow Queen's Quest member, Saya Kamitani. The two were former Goddesses of Stardom Champions. This was until they dropped the belts to Bea Priestley and Konami last month. Saya was able to win her tag team gauntlet match earlier in the show, and it looks like she wants to fight her former partner at one of the biggest stages. Shocking to see Stardom give Saya this moment since she hasn't been wrestling long and has faith in her to have a title match at Budokan Hall.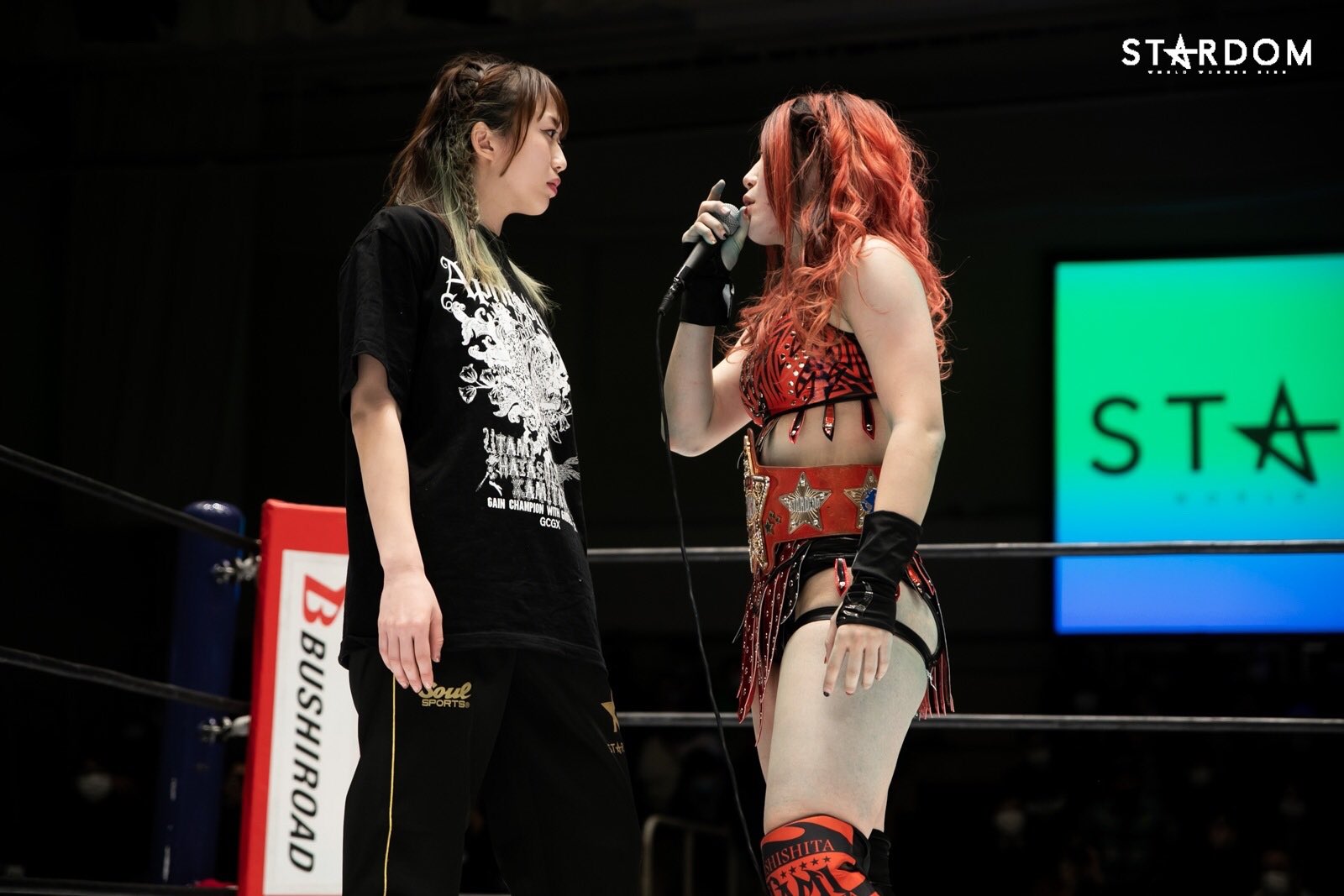 They have other big matches planned for the show, as we could see Mayu Iwatani taking on former Stardom wrestler and current SEAdLINNNG Beyond the Sea Champion, Yoshiko. Another match rumored for the event is Momo Watanabe taking on another former Stardom wrestler/president and current promoter of SEAdLINNG, Nanae Takahashi. It has been over five years since both Nanae and Yoshiko wrestled in Stardom, but with these matches and the World of Stardom Championship scheduled for the show, they're looking to go all out with this historic event.
Giant Baba Memorial Returns
It has been twenty-two years since Giant Baba passed away. Two years ago, they held a memorial show that honored his twentieth year of passing. It was a big event where we had wrestlers from AJPW, NJPW, NOAH, Dragon Gate, and various promotions. It had a main event of Kento Miyahara and Daisuke Sekimoto taking on Hiroshi Tanahashi and Yoshitatsu, making it the first time ever that Kento and Tanahashi shared the ring together as it was a dream match of so many people. Two years later, they're bringing back the event. They have announced the event since October 2020, but we now have an official card for the show, along with one of Baba's matches being aired as well.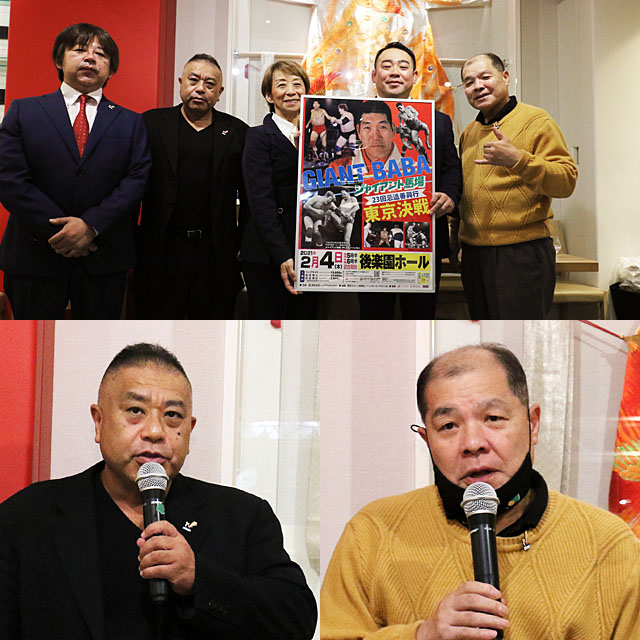 (1) Jinsei Shinzaki, Mitsuya Nagai & Tomoaki Honma vs. Kotaro Suzuki, Andy Wu & Alejandro
(2) Giant Baba 23rd Anniversary Memorial Special Match: Masanobu Fuchi, Atsushi Onita & Shiro Koshinaka vs. Mitsuo Momota, Takao Omori & Masao Inoue
(3) Giant Baba 23rd Anniversary Memorial Special Match: Giant Baba vs. Stan Hansen
(4) BUSHI vs. Atsuki Aoyagi
(5) Yuji Nagata & Yuma Aoyagi vs. Minoru Suzuki & Hikaru Sato
(6) Keiji Mutoh, Suwama & Satoshi Kojima vs. Kaz Hayashi, Masayuki Kono & X (to be announced)
It looks to be an amazing show once this happens. The event will take place at Korauken Hall on February 4th, and Kyohei Wada is also producing the show. It will be broadcast live on NTV, the same station that aired All Japan Pro Wrestling during Baba's Era. No idea when it'll be posted online or if it will, but it'll still be a memorable event.
Puroresu Press for 01/18/21
Sareee Officially Leaving Japan
Sometime last year, one of the top Joshi stars, Sareee has officially signed a WWE contract. She was scheduled to head to the performance center since last March. However, during her farewell tour, the pandemic would hit, and this halted any plans of her entering the United States. Since this happened, they have agreed to let her still wrestle in Japan until it was safe to travel again. Since then, she has wrestled in various promotions and even won the SEAdLINNNG Beyond the Sea Tag Team Championships with their current Beyond the Sea Champion, Yoshiko, and are still the current champions.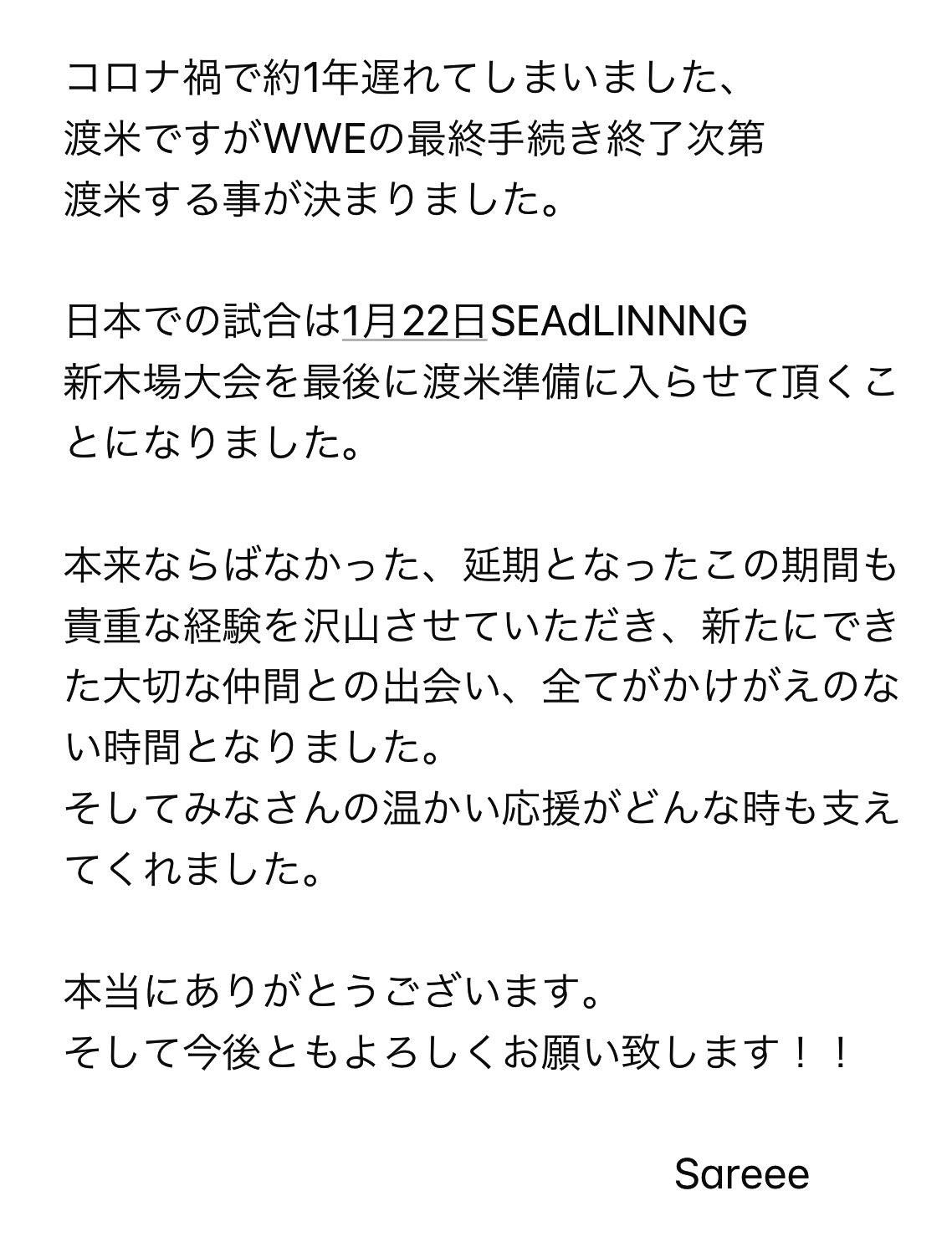 Unfortunately, her time in Japan is coming to a close as of January 17th; she announced that she would be traveling to the United States officially. It was announced that her final show in Japan will take place at SEAdLINNNG's event on January 21st. Because of this, she had to cancel her appearance to Ice Ribbon on January 23rd, who was replaced by Arisa Nakajima for the event. No word on what her match is just yet; she could be dropping the belts or just a singles match. Saree has had an incredible run in Japan. She was producing some of the best matchups compared to both men and women. But this is the path she has chosen now, and I wish her nothing but the best.
This concludes this issue of the Puroresu Press and until next time!