News! News! Get your news! Read all about it right here! Welcome one and all, to your weekly irrelevant round up of the weeks hottest stories in pro wrestling. The week after WrestleMania is always a strange one news wise and this year is no different. As always, I, "Smart" Mark Blake, have scoured the internet to find the biggest and most interesting stories. So kick back, put your feet up and feast your eyes on this week's Pro Wrestling Post Week In Review for 4/14/19!
Los Angeles In Line To Host WrestleMania 37?
The LA Times this week reported that the WWE have LA as the front runner to host WrestleMania 37. The story goes on to say that it is most likely to be held at the currently under construction Los Angeles Stadium in Inglewood, California.
The stadium will be the home of the LA Rams and LA Chargers. And it will hold 80,240 but can be expanded to 100,240. It is scheduled to open in early 2020.
Kathy Schloessman, who is the president of the Los Angeles Sports and Entertainment Commission was quoted as saying –
"We know the power of the WWE brand. They have hosted several events here in the past such as Summer Slam, Survivor Series, Raw, and SmackDown and we have seen the tremendous impact these events have in the community, both economically and socially. Given our focus on attracting major sporting and entertainment events to Los Angeles, WrestleMania is at the top of our list of events we want here."
By the time Mania 37 rolls around, it would have been over 16 years since the Show of Shows was held in the area. And that expandable capacity would be a huge draw to Uncle Vince. I can almost see his hands wringing with the possibility of all that gate money and another huge attendance record broken!
Joey Janela – "Enzo's Making A Joke Out Of The Business"
Yesterday, AEW star Joey Janela told Enzo Amore aka nZo on his Twitter page, that he's making a joke out of the wrestling business –
It didn't take long for nZo to reply –
To which Joey just had to have the last laugh –
I'm sure that a lot of you have opinions on nZo, I do too. But I'll be keeping them to myself in this instance. What I will say is that work or shoot, this spat raises the profiles of both men. It keeps them both in the public eye. And with All Elite Wrestling's Double Or Nothing in less than 6 weeks, any publicity is good publicity for Joey.
– UPDATE – All Elite Wrestling TV Deal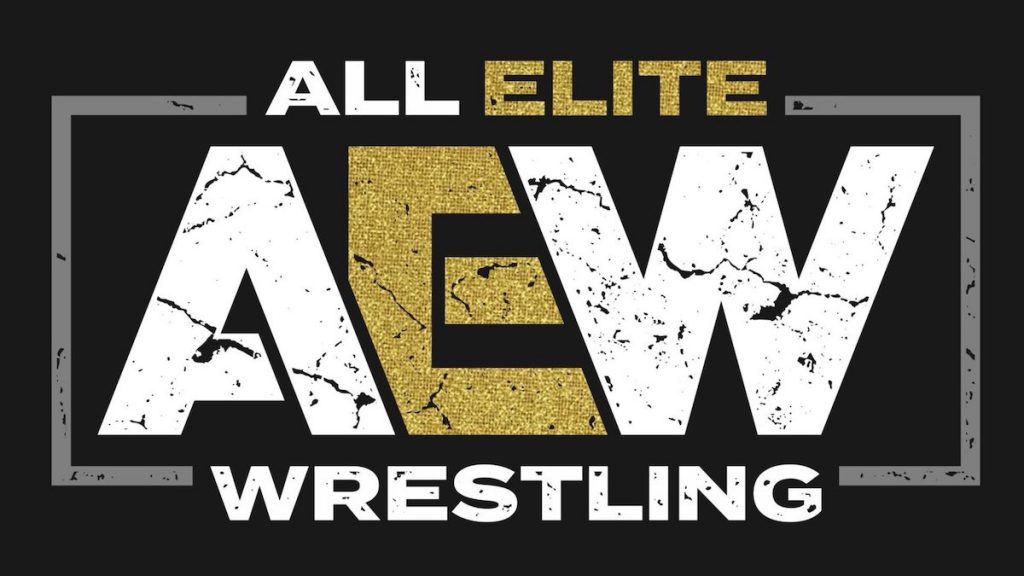 It's common knowledge that All Elite Wrestling officials have been working tirelessly to gain a TV deal. The rumors were that there were two possible major networks that the company was dealing with. This week more news came to pass.
An industry insider, @fightoracle, reported this past week that Warner Media/Turner Sports (TNT, TBS) could be AEW's destination.
Warner/Turner are allegedly set to present AEW to advertisers at their 2019 Upfronts presentation on Wed May 15, just a few short weeks before Double Or Nothing. This is hot on the heels of new AEW announcer Jim Ross stating that the company was close to signing to a network that many people have access too.
TV insider site The Wrap are also reporting that Turner would broadcast any show on TNT and that AEW would have a multi-platform existence. Basically, any extra AEW content would feature on the Bleacher Report Live outlet.
But the biggest takeaway from this news is that any show is rumored to not be year-round, giving the talent an offseason. Something Cody, The Young Bucks, and Tony Khan have hinted at in past interviews. The Wrap noted that "it would likely be a combination of the newness of the league and its desire to be more wrestler friendly than rival WWE, which has a punishing schedule for talent".
That is huge news and will make the fledgling company look even more attractive to any wrestler. To get paid at WWE salary but with guaranteed time off? That's a win-win in my book!
—————-
That's it for today's Week In Review, some great little nuggets of news if I do say so myself. As always I thank you all for reading not only my work but all the work here at PWP each and every week. It doesn't go unnoticed. Expect BIG news next week with the WWE Superstar Shakeup!
If you have any comments, queries, or just want to chat then feel free to hit myself or Pro Wrestling Post in the comments below or on our social media. Click the links below to do so.
Mark Blake Facebook – MarkBlakeSmart
Mark Blake Twitter – @Smart_Mark_B
Pro Wrestling Post Facebook – ProWrestlingPST
Pro Wrestling Post Twitter – @ProWrestlingPST