Hello one and all, welcome to your weekly irrelevant round up of the weeks hottest stories in pro wrestling. As always, I, "Smart" Mark Blake, have scoured the internet to find the biggest, strangest, and most interesting stories. So kick back, put your feet up and feast your eyes on this weeks, and the first week of 2019's Pro Wrestling Post Week in Review for 1/6/18!
Pro Wrestling Post Week in Review for 1/6/18
Hulk Hogan's Raw Return To Honor "Mean" Gene
As many of you know, we started this year losing one of THE voices of professional wrestling, when "Mean" Gene Okerlund passed away on January 2. His contribution to the industry is immeasurable and the legacy he left still resonates to this very day.
This coming Monday night on RAW, WWE announced that Hulk Hogan will appear on the show to honor his long-time friend. Here's their press release
Hulk Hogan Returns To Raw To Celebrate The Life Of His Long-time Friend "Mean" Gene Okerlund
"Let me tell you something 'Mean' Gene…"
So began many of Hulk Hogan's most memorable proclamations, making interviewer and personality "Mean" Gene Okerlund a cornerstone of Hulkamania in the 1980's. Now, in the wake of Okerlund's recent passing, Hogan returns to WWE programming this Monday night to honor his long-time friend.
In a Twitter post-Tuesday night, Hogan called "Mene" Gene "the best partner I ever had" while describing their off-the-cuff chemistry during their backstage interviews. That synchronicity even led to the unusual tag team partnership when Hogan and Okerlund battled George "The Animal" Steele and Mr Fuji in 1984. Their training sessions before that match were perhaps even more entertaining than the bout itself.
Hogan and Okerlund's friendship spanned the decades, from WWE to WCW and back to WWE. On Monday night, Hogan honors his brother
It's worth noting that although Hulk appeared at at the recent Crown Jewel event in Saudi Arabia this past November, Monday night will mark the first time Hogan has been seen on WWE TV since his firing in 2015.
I really hope that this really is a heartfelt goodbye from Hogan, and not some attempt from Uncle Vince and co to get Hogan back onto our screens, as if it is the latter option I honestly think that the entire world will turn on Hogan and Vince….
Pro Wrestling Post Week In Review for 1/6/18
All Elite Wrestling "Double Or Nothing" Rally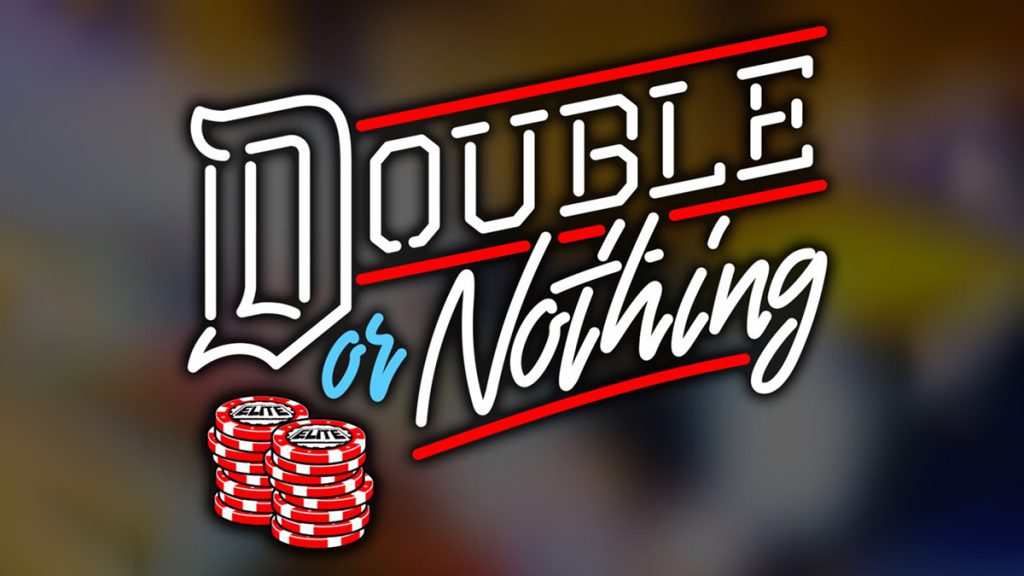 All Elite Wrestling, the new promotion headed by Cody (don't call him Rhodes) and Matt & Nick Jackson of The Young Bucks, announced that this Tuesday they will be holding a "Double Or Nothing" rally in Jacksonville, Florida. There they will release more information about the promotion and much more. Below is the official press release –
The Elite Announce "Double Or Nothing" Event Rally In Jacksonville On Tuesday, January 8 @ 5PM – New "All Elite Wrestling" Poised To Change Wrestling Landscape


JACKSONVILLE, FL (January 3 2019) – All Elite Wrestling, the new wrestling promotion headlined by members of The Elite, today announced plans for a DOUBLE OR NOTHING event rally in Jacksonville, FL. The event, which is free and is open to the public, will take place on Tuesday, Jan 8, at 5PM ET outside TIAA Bank Field in Parking Lot J (near Gate 1, adjacent to the TV compound).

The rally is on the heels of the unveiling earlier this week of DOUBLE OR NOTHING, the inaugural event under the All Elite Wrestling (AEW) banner. Keeping in true The Elite fashion, attendees can expect the unexpected as the rally will showcase the true spirit of wrestling entrepreneurialism and feature special guests, inside info, and limited-edition merchandise. Fans can also watch the event rally live on Being The Elite YouTube channel, as well as @AEWWrestling (Twitter), /TheYoungBucks (Facebook), @TheBrandiRhodes (Instagram) and can interact socially as #AEW.

"The Young Bucks, Matt and Nick Jackson, are right with me in committing with me in our promise to change the wrestling landscape in 2019, and the DOUBLE OR NOTHING event is just the start" said Cody Rhodes. "The time to change is now"
From: Brandi Runnels, Chief Brand Officer AEW
Special guests huh? Maybe they're announcing some of their roster? Britt Baker was announced a few days ago, so hopefully more are announced then. And being just down the road from a Smackdown Live show is going to ruffle some feathers back in WWE HQ.
Oh and if anyone reading this is attending, couldn't help a dude out and grab me some of that limited edition merch could ya? 😉
Annual WWE Future Endeavours Video
In closing this week something a little sombre….
For the past few years, YouTuber mangler989 produces a video to commemorate those that have left the WWE via being future endeavored, and this year is no exception. So take three minutes out your day and get that warm fuzzy feeling as you watch this year's Future Endeavoured Class Of 2018
And that folks brings to an end not just another Week In Review, but the first of 2019. as a whole.
As always, feel free to leave a comment below or hit me and Pro Wrestling Post up at our Facebook and Twitter accounts. We love chatting with you folks. This was the Week In Review for 1/6/18.
Mark Blake Facebook – MarkBlakeSmart
Mark Blake Twitter – @Smart_Mark_B
Pro Wrestling Post Facebook – ProWrestlingPST
Pro Wrestling Post Twitter – @ProWrestlingPST
So until next week….
ADIOS!