News! News! Get your news! Read all about it right here! Welcome one and all to your weekly irrelevant round-up of the week's hottest stories in pro wrestling. Pro Wrestling Post Week In Review 9/15/19. As always, I, "Smart" Mark Blake, have scoured the internet to find the biggest and most interesting stories. Enough of me lets get into this week's Week In Review! –
WWE Announce Teams Shake-Up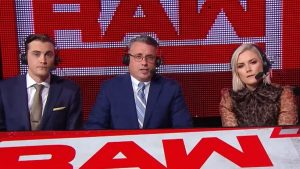 With the impending SmackDown move to FOX TV in less than a month, rumors are rife that the broadcast announce teams for RAW and SmackDown will be shaken up. The big rumor doing the rounds right now is that Michael Cole and Corey Graves will move over to SmackDown. Graves will then become a SmackDown exclusive broadcaster, ending his tenure between both brands.
Vic Joseph, the current commentator for NXT UK and 205 Live, will then be parachuted into the lead announce position on RAW. At the moment, there has been nothing said about the future of Tom Phillips, the lead announce of SmackDown.
These rumors were picked up by Twitter user WrestleVotes, who has had a great record in breaking WWE news stories –
Hearing that significant changes are coming to the commentary teams once the SD to FOX move happens in a few weeks. All shows will be impacted, including RAW. A source has said the return of the 2 man booth is coming.

— WrestleVotes (@WrestleVotes) September 11, 2019
The plans as of now for the new announce teams include Michael Cole heading to SmackDown on FOX. I'm also told Vic Joseph is set to become the lead man on Monday Night RAW. Not set in stone, as nothing is with WWE, but this is their working idea.

— WrestleVotes (@WrestleVotes) September 11, 2019
Relaxing everyone, Corey Graves is not retiring. However, the plan as of this Tuesday was that he is moving to SmackDown on FOX along with Michael Cole. And he will only appear on SD. No more double duty for Graves.

— WrestleVotes (@WrestleVotes) September 12, 2019
Another rumor going around is that Renee Young could be leaving the RAW booth and heading over to the SmackDown team or into the mooted Tuesday night WWE studio/talk show on Fox Sports 1.
Chris Jericho's Second Cruise Officially Sold Out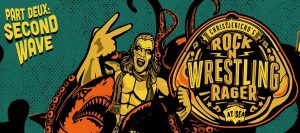 The man who can do no wrong recently, the first-ever AEW World Champion, Chris Jericho announced that his second Rock N Wrestling Rager At Sea cruise has now sold out.
The cruise, that sets sail from January 20 -24 next year from Miami FL to Nassau in the Bahamas, will feature many stars from the world of wrestling, music, and entertainment.
Stars from the world of All Elite Wrestling such as Cody Rhodes, The Young Bucks, SCU and many more will join other luminaries such as DDP, Scott Hall, Kevin Nash, and Ric Flair.
Below is the official statement from Jericho, along with a tweet from the Bubbly guy himself.
AEW WORLD CHAMPION AND WRESTLING LEGEND CHRIS JERICHO SELLS OUT SECOND ROCK 'N' WRESTLING RAGER AT SEA CRUISE
Chris Jericho to be joined by "Nature Boy" Ric Flair, Kevin Nash, Scott Hall, Sean "X-Pac" Waltman, Booker T, Jake "The Snake" Roberts, Diamond Dallas Page; All Elite Wrestling Talent Kenny Omega, The Young Bucks, Cody, Jon Moxley, Hangman Adam Page, Brandi Rhodes; comic Gabriel Iglesias and more on the sold out Chris Jericho's Rock 'N' Wrestling Rager at Sea Part Deux: Second Wave sailing from Miami, FL to Nassau, Bahamas on Jan. 20 – Jan. 24, 2020
For more information and to join the waiting visit chrisjerichocruise.com
ATLANTA, GA – Legendary wrestler, rocker and personality Chris Jericho has sold out a second Rock 'N' Wrestling Rager at Sea Cruise. Booked guests will be treated to 4 days of non-stop wrestling, music, comedy and more all on the open ocean. Chris Jericho's Rock 'N' Wrestling Rager At Sea, launched in a successful partnership with Sixthman, the industry leaders in festivals at sea, is scheduled to sail from Miami, FL to Nassau, Bahamas on Jan. 20 – Jan. 24, 2020. Interested parties can still potentially set sail by signing up for the waiting list. For more information and to join the waiting list, visit chrisjerichocruise.com or call Sixthman directly at 877-379-9174 between the hours of 10 a.m. ET and 6 p.m. ET. All booked guests will be treated to a special photo opportunity with Chris Jericho and their cabinmates.
View a special message from Chris Jericho BELOW
The impressive talent additions from AEW join the previously announced Chris Jericho, "Nature Boy" Ric Flair, Fozzy, AEW wrestlers, Cruise Host Gabriel Iglesias, Guest Cruise Director Vickie Guerrero, Kevin Nash, Scott Hall, Sean "X-Pac" Waltman, Booker T, Jake "The Snake" Roberts, Diamond Dallas Page, Eric Bischoff, Conrad Thompson, Chavo Guerrero Jr., Queen Sharmell, MVP, Lisa Marie Varon, Shaul Guerrero, Ted Irvine, Head Bartender Red Cup Geoff and Official Cruise Mascot & Keeper of Ice Jack Slade. Also happening onboard will be live podcast recordings from Talk Is Jericho, Dave Meltzer and Bryan Alvarez's Wrestling Observer Live, 83 Weeks, The Hall Of Fame, paranormal experts Beyond The Darkness and X-Pac 1,2 360, with music from Fozzy, Light The Torch, Jared James Nichols, Kick Axe, Farewell to Fear, Dark Sky Choir, The Killer Queens, Rubix Kube, Dave Spivak Project, The Vaudettes and comics Sarah Tiana, Bruce Jingles and Craig Gass!
The Ship of Jericho has something for everyone, creating one out-of-control vacation experience. Guests will have opportunities to get up close and personal with all onboard talent, enjoy live band performances, live podcast tapings, talent-hosted activities, autograph sessions and the biggest names from AEW (the hottest pro-wrestling company in the Universe) competing in an on-board wrestling ring every single day.
A destination of her own, Norwegian Pearl offers guests Norwegian Cruise Line's signature freedom and flexibility to enjoy 11 onboard bars and lounges, 15 dining experiences, one outdoor pool, hot tubs and a full menu of spa treatments.
?Friends of Jericho, the ship is FULL! Were you a stupid idiot who didn't book? Don't worry – you can sign up for our waiting list for your chance to hop on board! pic.twitter.com/yOlEVKK6VP

— Chris Jericho Cruise (@jericho_cruise) September 13, 2019
WWE Network News
Hands up if you're a WWE subscriber! Get ready for some information that could change the way you watch programming on the Network.
WWE Co-President George Barrios spoke to The Verge about the impending relaunch of the Network and the possible introduction of paid and free tiers. Below is what was said –
"Our free content lived separately from our premium subscription content. They were kind of in different places. What's coming here soon, in weeks and not months, is the beginning of integration of our free content with our paid content. It'll be one integrated experience, and what content you can access just depends on what level member you are."
Major independent wrestling promotions such as PROGRESS Wrestling, ICW, wXw and EVOLVE have long been affiliated with WWE. Could legendary Mexican promotion CMLL (Consejo Mundial de Lucha Libre) be joining their ranks?
Word is that WWE officials have been talking to CMLL in regards to having their content shown on the Network, while also trying to purchase the company's tape library for use in the proposed premium tier.
Davey Boy Smith Jr – WWE Return & Bret Hart Hall Of Fame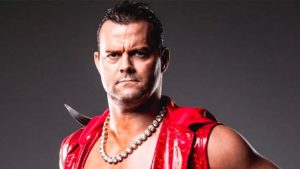 Current MLW and former NJPW talent Davey Boy Smith Jr spoke with Egos Total about his life in wrestling. His more interesting comments were about a possible WWE return, his future in Major League Wrestling and his Uncle Bret Hart's assault during his WWE Hall Of Fame speech. Those highlights can be seen below –
Bret Hart Attack – "I think everyone was shocked. I thought it was part of the show. I was taking pictures on my phone of Bret in the ring. I was looking up at the big tron and tried to see how the pictures went out, and in the corner of my eyes, I see a guy going into the ring. Just like after 5-10 seconds I realized it's not part of the show because I saw Travis Brown pounding him pretty good, so I wasted no time to get into the ring and I did my best to punch this guy, but there were too many guys in the way. He wanted to make a name for himself but didn't want to take the price of the beating. It was nice to see that uncle Bret dusted off and continued his speech, and after that, he went to the hospital and he was okay."
WWE Return – "I think the door is open for me to return to WWE at some point, I'm not sure when that is. Right now I am signed with MLW and they are really showcasing me good, so before I come back to WWE at some point, I would like to do some great thing in my career and build my name back up in North America before I come back."
MLW Future – "I would like to challenge for the MLW world title against whoever holds the title," Smith stated. "I would like to thanks the fans for believing in me and the majority choosing me as the future MLW world champion. I really appreciate that. I promise you once I procure the world championship, I won't let anybody down and I will be a fighting champion."
---
That's it for today's Pro Wrestling Post Week In Review for 9/15/19. Some great little nuggets of news if I do say so myself. As always I thank you all for reading not only my work but all the work here at PWP each and every week. It doesn't go unnoticed. We'll see you back next week for another edition of Week in Review!
If you have any comments, queries, or just want to chat then feel free to hit me or Pro Wrestling Post in the comments below or on our social media. Click the links below to do so –
Mark Blake Facebook – MarkBlakeSmart
Mark Blake Twitter – @Smart_Mark_B
Pro Wrestling Post Facebook – ProWrestlingPST
Pro Wrestling Post Twitter – @ProWrestlingPST