News! News! Get your news! Read all about it right here! Welcome one and all to your weekly irrelevant round-up of the week's hottest stories in pro wrestling. Pro Wrestling Post Week In Review 8/25/19. As always, I, "Smart" Mark Blake, have scoured the internet to find the biggest and most interesting stories. Enough of me lets get into this week's Week In Review! –
Ring Of Honor Heading Back Onto Cable?
Ring Of Honor's parent company, Sinclair Broadcasting, announced this week that they have purchased more than 20 regional cable sports channels from Disney.
When Disney bought 20th Century Fox, they also acquired a lot of Fox's cable sports channels. And due to an anti-trust violation (as they also own ESPN), Disney had no option but to liquidate the networks. In steps Sinclair to save the day and take those channels off their hands. Here's the full list:
Fox Sports Arizona
Fox Sports Detroit
Fox Sports Florida
Fox Sports Sun
Fox Sports North
Fox Sports Wisconsin
Fox Sports Ohio
SportsTime Ohio
Fox Sports South
Fox Sports Carolina
Fox Sports Tennessee
Fox Sports Southeast
Fox Sports Southwest
Fox Sports Oklahoma
Fox Sports New Orleans
Fox Sports Midwest
Fox Sports Kansas City
Fox Sports Indiana
Fox Sports San Diego
Fox Sports West
Prime Ticket
RoH already has a foothold in many other regional cable networks, but it's believed by many in the industry that Sinclair will push Ring Of Honor hard on these newly acquired stations. Dropping attendances and buy rates may have forced Sinclair's hand.
Stephen Amell To Star In A New Wrestling Related TV Show
With "Arrow", a comic book TV show starring wrestling fan and friend of The Elite's Stephen Amell, coming to close, he announced this week that his next project would be a wrestling-related TV show.
"Heels" will star Amell as the evil owner of the fictional Duffy Wrestling Association. A family-owned promotion that will be fought over by Amell and his on-screen brother and rivals. Here's the synopsis from TV Line:
"Set in a close-knit Georgia community, Heels follows a family-owned wrestling promotion as two brothers and rivals war over their late father's legacy. In the ring, somebody must play the good guy and somebody must play their nemesis, the heel. But in the real world, those characters can be hard to live up to (and just as hard to leave behind)."
"Outside the ring, he's its hard-working owner, a husband, and father trying to make ends meet while fighting to realize his impossible dreams. He has the mind of an artist in the body of a warrior, and a Steve Jobs-ian need for perfection — and for control. He says he'll do whatever it takes to build the DWA into an empire."
I wonder what the creators used for inspiration?
All Elite Wrestling tweeted Amell and congratulated him on his casting –
Congrats @StephenAmell https://t.co/fFBSL7JLyh

— All Elite Wrestling (@AEWrestling) August 19, 2019
WWE To Launch Podcast Platform
WWE is partnering with Endeavour Audio to launch a podcast network. This network will include several "Superstar-focused" series.
Endeavor currently host the WWE Network on their streaming platform and produce the current Bella Twins podcast.
More details and a launch date will be revealed over the coming weeks, a WWE official said.
With the success of Something To Wrestle With, Steve Austin Podcast and Talk Is Jericho, it seems that WWE has seen that podcasting is another area that the company can extend its reach.
More All Elite Wrestling Signings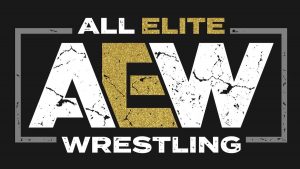 Another big week for All Elite Wrestling, as the company unveiled yet more signings. But these signings aren't in-ring talent –
Legendary WCW announcer Tony Schiavone signed a deal with AEW but it's unknown as of the time of writing of what that deal is for. Announcing? Backstage interviewer? No-one knows just yet.
The good news for Major League Wrestling fans is that this deal with AEW has no bearing on his MLW announcing job.
The second signing is that of "Goldenboy" Alex Mendez. He recently did a great deal of commentating at last month's Fyter Fest alongside Jim Ross and Excalibur.
AEW's own Alex Marvez tweeted the following, welcoming Goldenboy to the company:
Welcome aboard!!! @AEWrestling https://t.co/9MwKgW8dpk

— Alex Marvez (@alexmarvez) August 22, 2019
All Elite Wrestling certainly has an abundance of commentary talent on their hands. It will be interesting to see how they will juggle all these personalities going forward.
Ken Shamrock Returning To Impact Wrestling
After a 15 year absence, former NWA World's Heavyweight Champion Ken Shamrock will return to Impact Wrestling next month.
@TheMooseNation #noballs huh? Well according to your #bosses I'll see you in Vegas! @IMPACTWRESTLING it's #moose #hunting season and The Worlds Most Dangerous Man has his next #victim #godfatherofmma #legend #moosekiller #bareknuckles pic.twitter.com/Z2k32NyLgI

— KEN SHAMROCK (@ShamrockKen) August 24, 2019
As you can see from the above tweet, Ken has called out Moose. There will be some kind of angle for sure, but will it get physical? At the moment that's unsure.
Ken is Impact royalty, as he was the promotion's first-ever world champion, winning the championship on their first ever show back in 2002. He left TNA (Impact) in 2004.
Shamrock has been on the comeback trail over the past few months, working in various indy promotions across the world. He is currently one half of the Battle Championship Wrestling (a promotion in Australia) Tag Team Champions with Carlo Cannon.
---
That's it for today's Pro Wrestling Post Week In Review for 8/18/19. Some great little nuggets of news if I do say so myself. As always I thank you all for reading not only my work but all the work here at PWP each and every week. It doesn't go unnoticed. We'll see you back next week for another edition of Week in Review!
If you have any comments, queries, or just want to chat then feel free to hit me or Pro Wrestling Post in the comments below or on our social media. Click the links below to do so –
Mark Blake Facebook – MarkBlakeSmart
Mark Blake Twitter – @Smart_Mark_B
Pro Wrestling Post Facebook – ProWrestlingPST
Pro Wrestling Post Twitter – @ProWrestlingPST