IMPACT Wrestling takes over Odeum Expo Center in Chicago, IL for their marquee event, Bound for Glory. Following a weekend of action including Prelude to Glory and All Glory, the pièce de résistance is BFG. Brian Cage will finally get his hands on Sami Callihan, Tenille Dashwood challenges Taya for the Knockouts Championship and stars from AAA and Pro Wrestling NOAH will also appear.
The Rascalz (Dez, Wentz, Trey) vs. Dr. Wagner, Jr., Aero Star & Black Taurus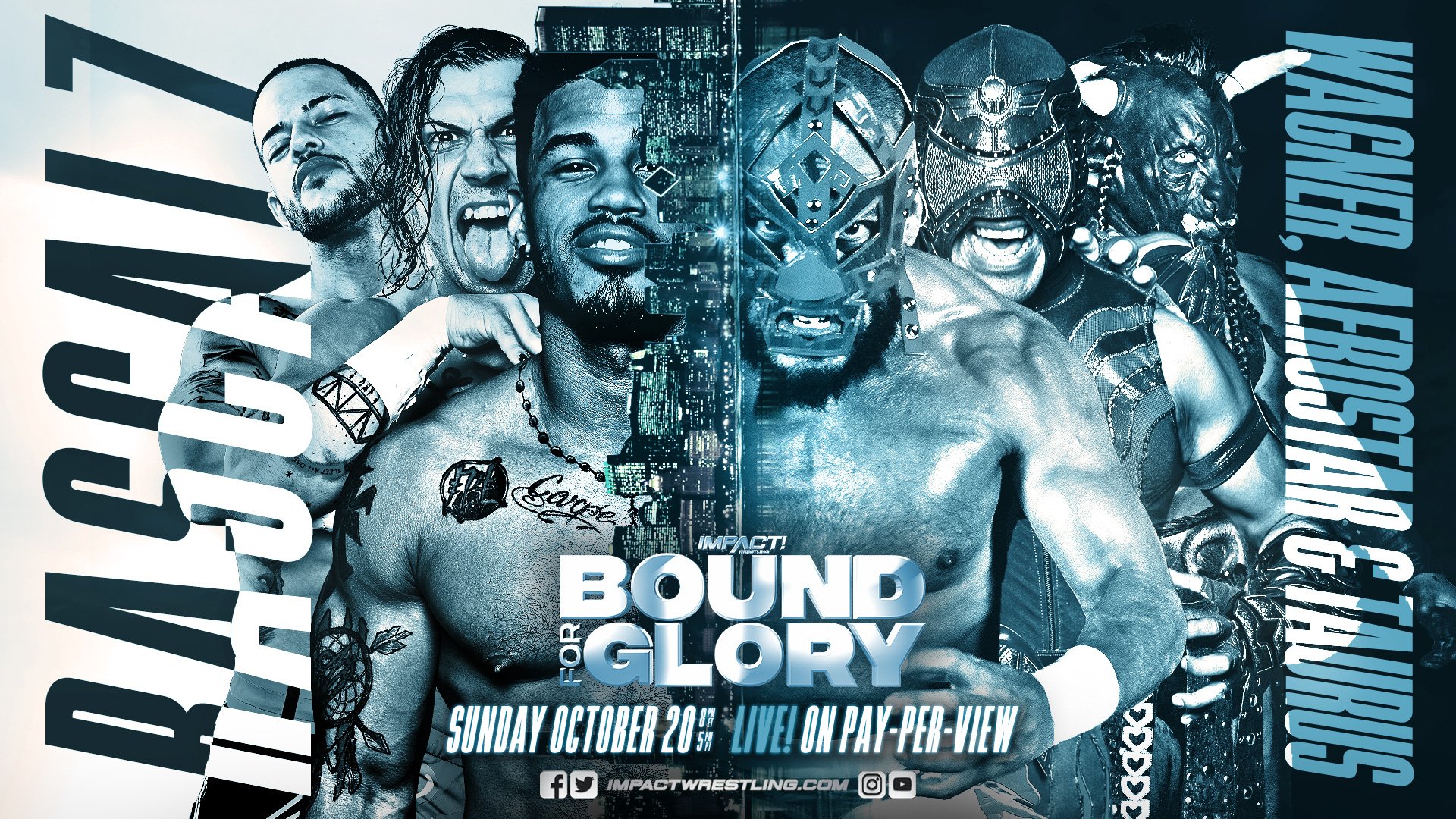 Speaking of stars from AAA and Mexico in general, the legendary Dr. Wagner, Jr. will team with Aero Star and Black Taurus. They will take on the precocious trio known as The Rascalz. Dez, Wentz, and Trey are high-flying specialists in more ways than one. Aero Star would be familiar to fans of Lucha Underground where he first received mainstream exposure. Taurus first appeared for IMPACT back in February and has since appeared in the US for MLW, Promociones Martinez, and PWG. All members of the Rascalz have been with IMPACT since late 2018 and have competed in singles, tag team and trios matches. The signature X Division style is what Dez, Wentz, and Trey do best. This match at Bound for Glory will be high octane and not for the faint of heart!
Moose vs. Ken Shamrock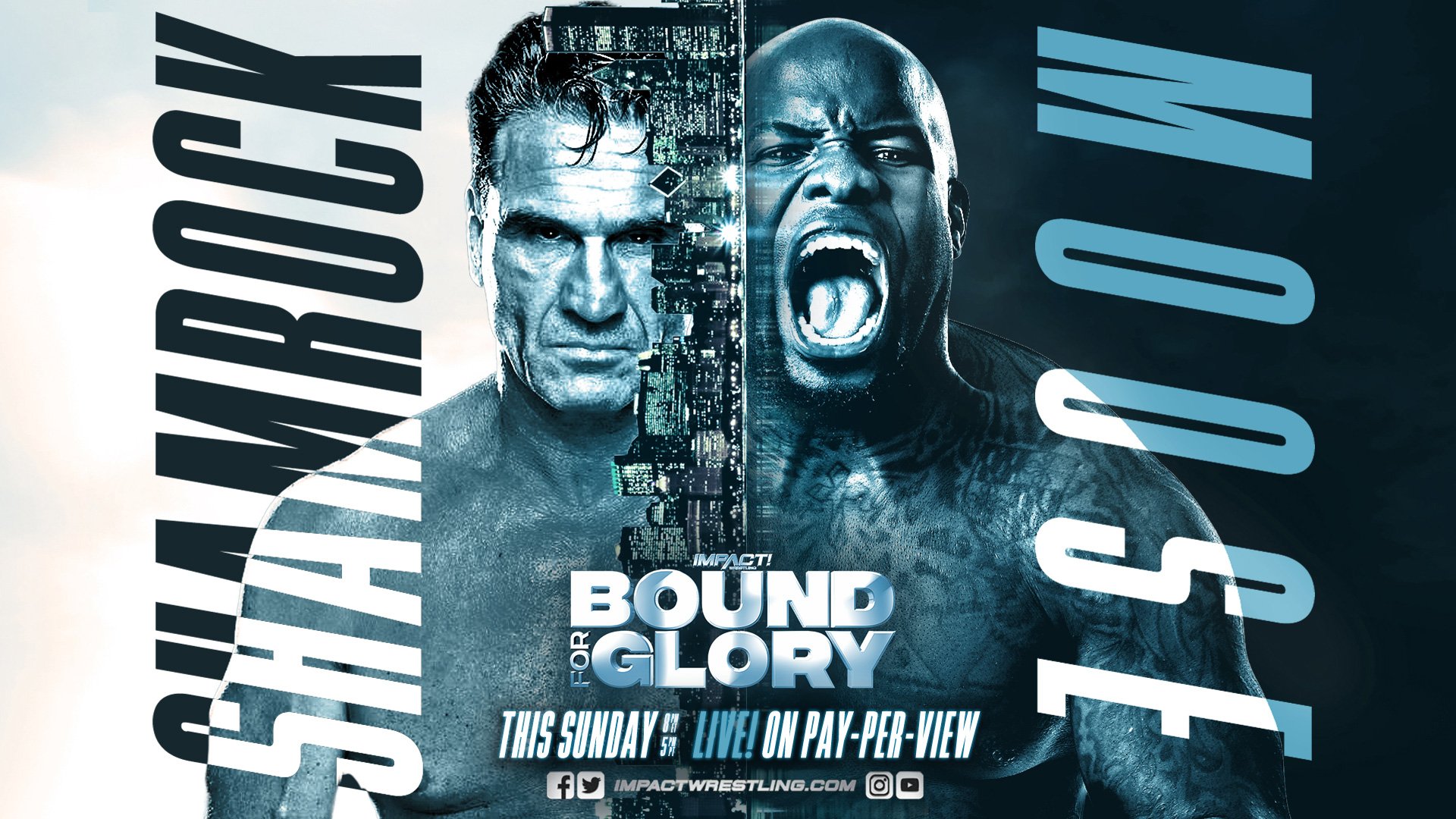 This rivalry began as many do in the modern era of wrestling, on social media. IMPACT Wrestling shared a clip of Ken Shamrock's title victory back in June of 2002, becoming the first heavyweight champion in IMPACT Wrestling. Shamrock bantered with current IMPACT World Champion Brian Cage and suddenly Moose interjected himself with disdain for The World's Most Dangerous Man.
SO YOU HAVE DEFENDED THE IMPACT WORLD CHAMPIONSHIP ONCE IN THREE MONTHS AND YOU WANNA HAVE A PLAYFIGHT WITH SHAMROCK???? I GUESS YOU GUYS BOTH FIGHT ONCE EVERY FEW YEARS SO…….WHAT A PATHETIC JOKE YOU ARE BRIAN https://t.co/mAYbuiTKS6

— MOOSE (@TheMooseNation) August 21, 2019
The two would trade jabs, barbs and all-out insults throughout August and September. Things came to a head when Shamrock appeared on IMPACT Wrestling for the first time in 15 years. Shamrock was in Sam's Town Casino, and Moose was at Shamrock's dojo in Las Vegas. He assaulted some of Shamrock's students. On the October 11th episode of IMPACT, Moose took on Stephan Bonnar. Shamrock stormed the ring after the match and locked Moose in the Ankle Lock, to which the former NFL player quickly tapped out to. We'll finally see who can put their money where their mouth is in Chicago.
Michael Elgin vs. Naomichi Marufuji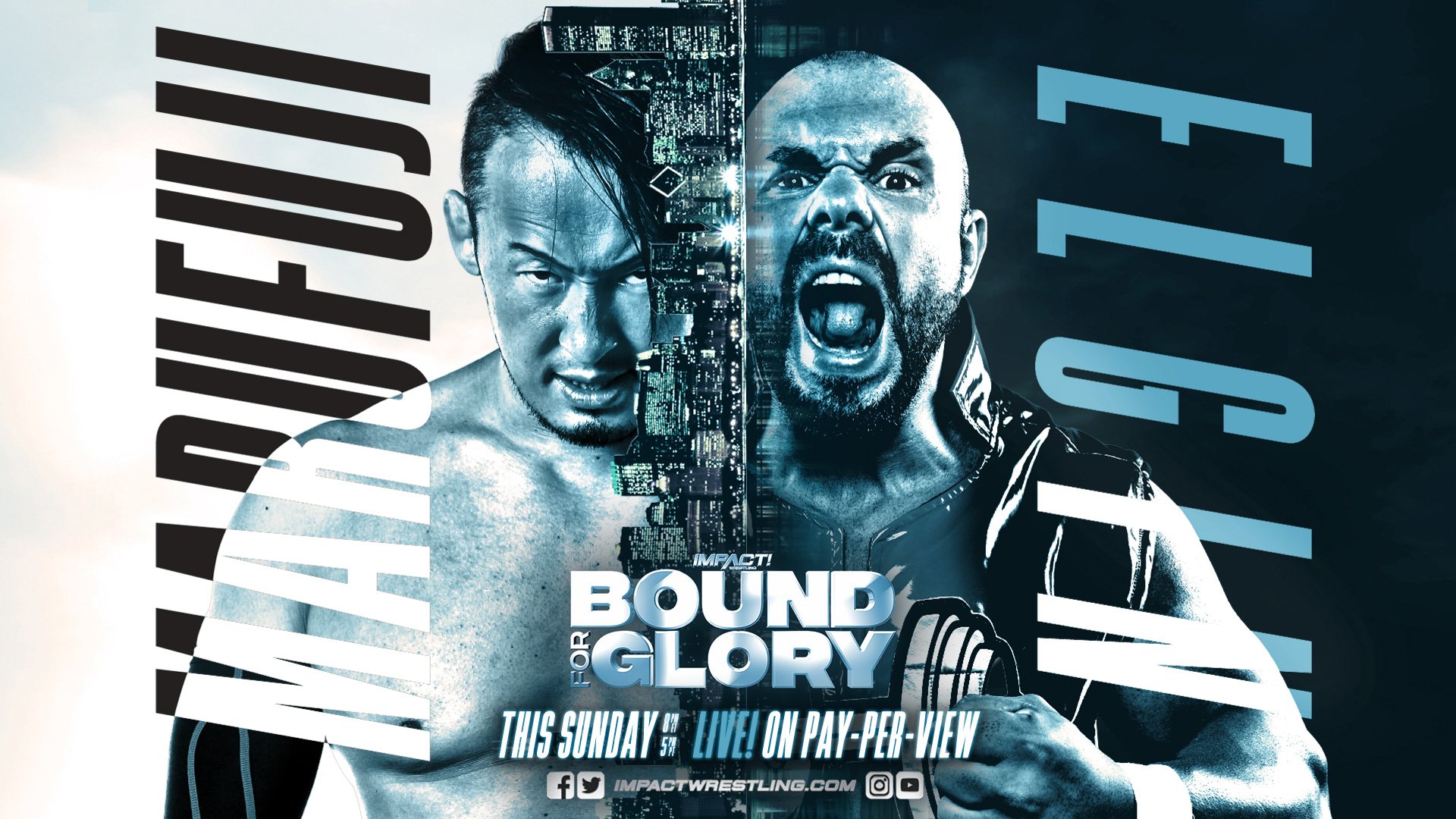 Another of IMPACT Wrestling's partner promotions will be involved in Bound For Glory, this time Pro Wrestling NOAH. On the September 13th episode of IMPACT, The Unbreakable Michael Elgin called out Naomichi Marufuji, regarded as one of NOAH's aces. Elgin had never crossed paths with Marufuji throughout his time in Japan. So Big Mike took it upon himself to take a spot on Marufuji's dance card in Chicago. Naomichi Marufuji is a twenty-plus year pro, spending time in all of the major promotions in Japan (AJPW, NJPW and NOAH). He's also competed for Ring of Honor. Marufuji is a three-time former GHC Heavyweight Champion among a slew of other titles in his career. He, along with Minoru Tanaka, is one of the two men to have held all three major junior heavyweight championships.
Call Your Shot Gauntlet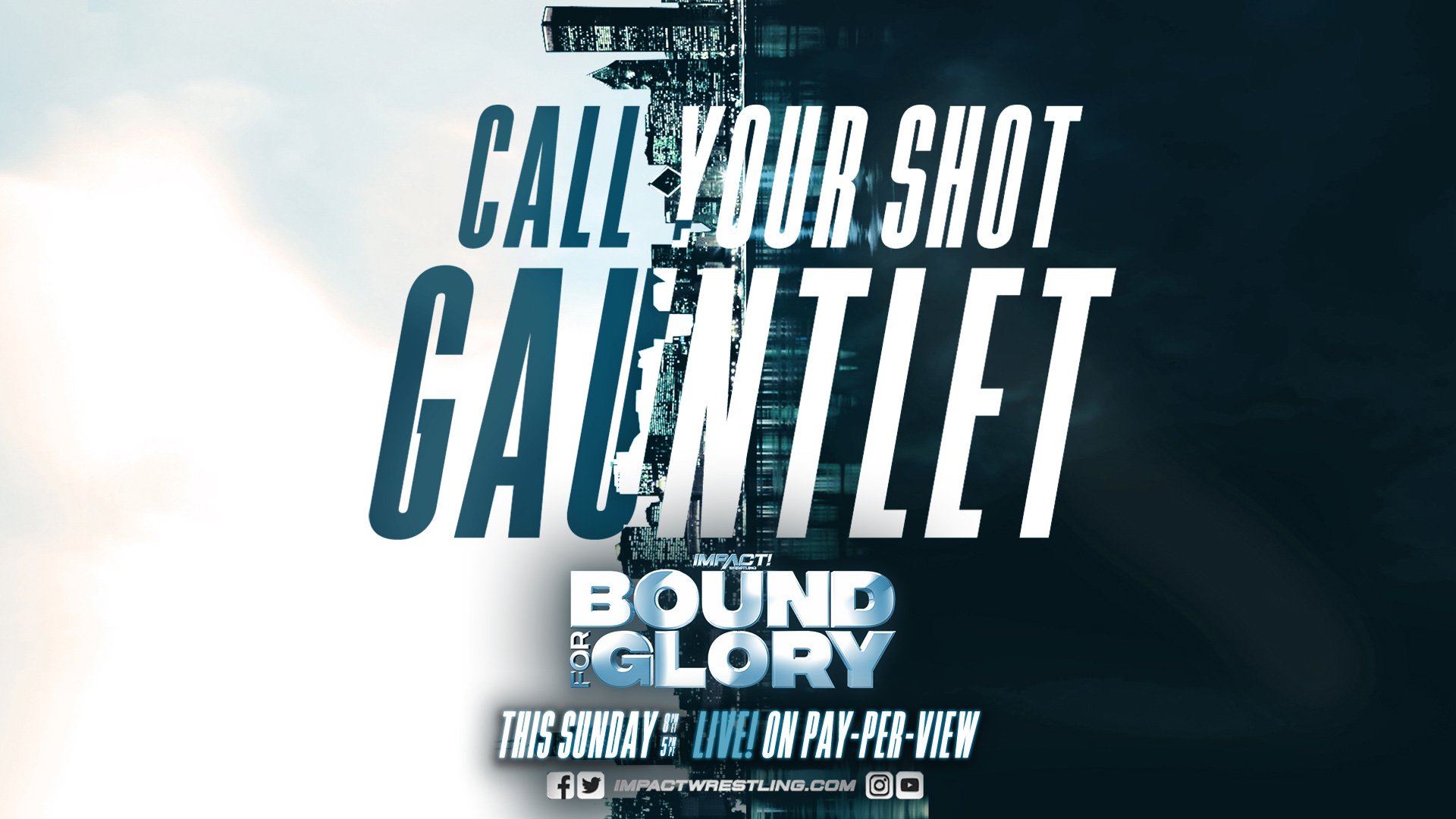 This is a special attraction gauntlet match. The competitors, both male and female, who enter will have the opportunity to choose any champion to challenge if they win. A battle royal was held on the October 18th edition of IMPACT Wrestling to determine the wrestlers who would enter the Call Your Shot gauntlet first and last. The person who won that battle royal would get the statistically advantageous final entry position. For the one who is eliminated last, they will have to enter the Call Your Shot gauntlet first.
IMPACT Wrestling Tag Team Championship Match
The North (Ethan Page & Josh Alexander) (c) vs. Rich Swann & Willie Mack vs. Rob Van Dam & Rhino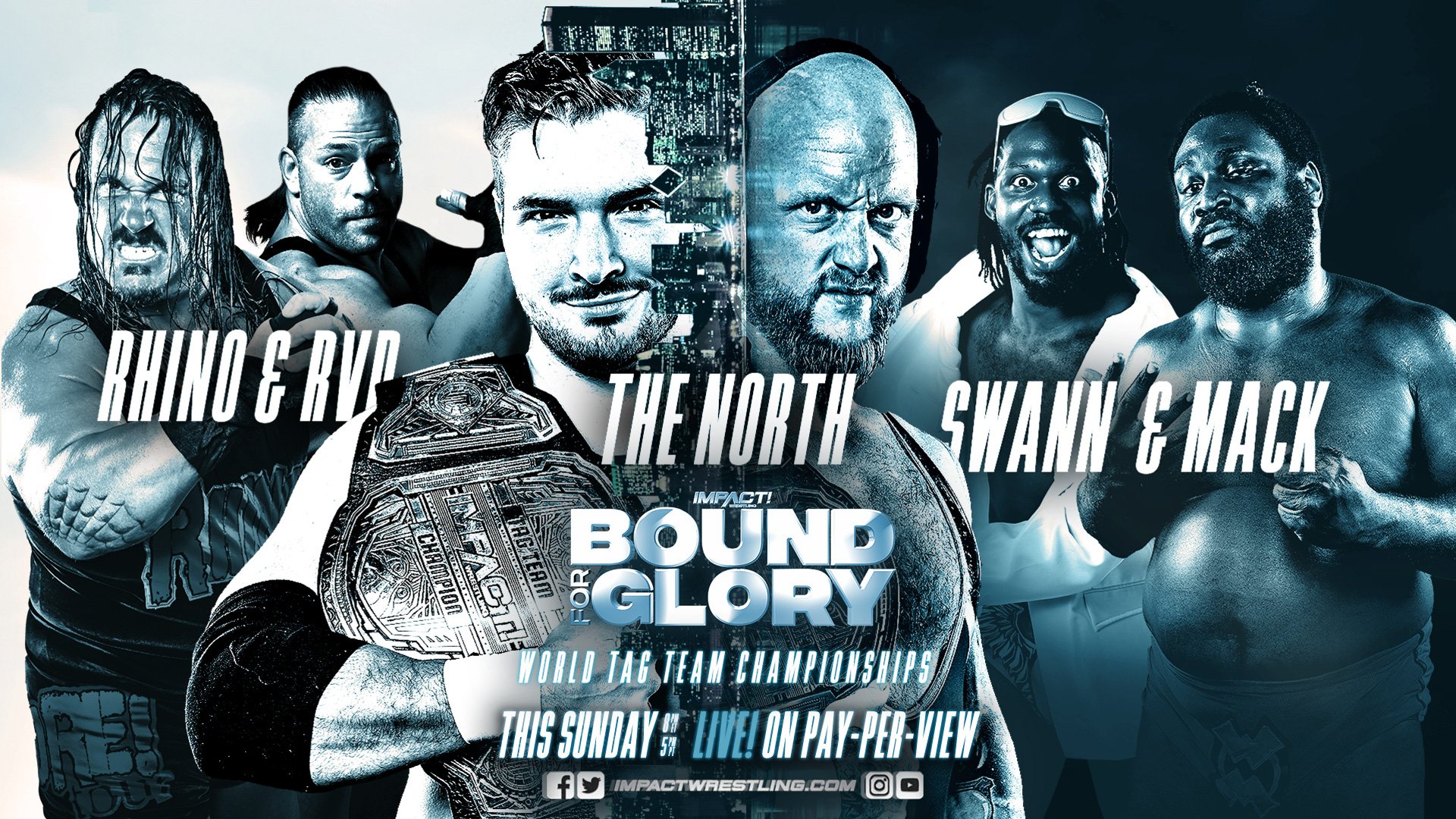 After forcing LAX to leave IMPACT, The North find themselves with double trouble at Bound for Glory. Their opponents are Rich Swann and Willie Mack, and Rob Van Dam and Rhino. RVD and Rhino have beaten the North before, back on the September 27th episode of IMPACT. While they've faced off before, Rich Swann and Willie Mack have not defeated The North to date. Since winning the IMPACT Tag Titles at Bash at the Brewery in July, they've had nine successful title defenses. Their first title defense was in a triple threat match at Slammiversary. All three of these teams are very capable and this will certainly be a good match.
IMPACT Wrestling Knockouts Championship Match
Taya Valkyrie (c) vs. Tenille Dashwood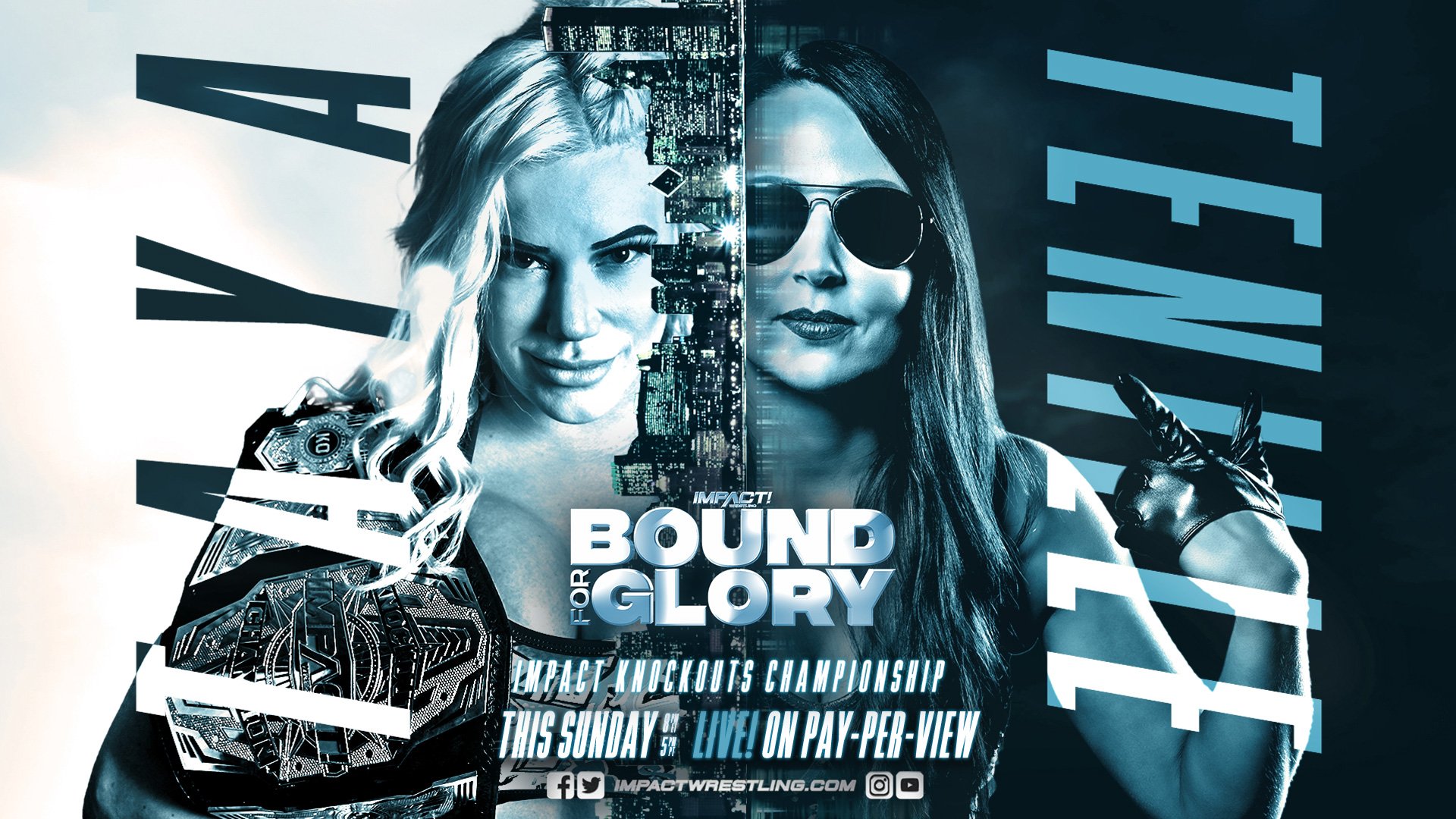 At Bound for Glory, it's all about Tenille Dashwood. Since signing with IMPACT in the late summer, she's been on a roll. Defeating Kiera Hogan and Madison Rayne, then both again in a triple threat match put her on the path for a Knockouts title shot. Taya Valkyrie doesn't seem to be taking the threat of Dashwood very seriously, after all, she's been champion for 280 days. Valkyrie has turned back the challenges of Knockouts like Jordynne Grace, Rosemary, Tessa Blanchard, Su Yung and more. She's also sure to have John E. Bravo faithfully by her side too.
IMPACT Wrestling X Division Championship Five-Way Ladder Match
Jake Crist (c) vs. Daga vs. Ace Austin vs. Tessa Blanchard vs. TBD
The Golden Draw of oVe will certainly have his hands full with four challengers. A series of qualifying matches were held over several weeks on IMPACT to determine those who got a spot. The Undeniable Tessa Blanchard qualified first. She's also been on a one-woman crusade to destroy oVe. El Jefe, Daga, qualified next, followed by Ace Austin who defeated his foe Eddie Edwards for it. The final spot would be decided on the October 18th episode of IMPACT between Rohit Raju and Sabu. The match, however, would go to a double-count out. We'll have to wait and tune into Bound for Glory to see what will happen to that final slot.
IMPACT Wrestling World Championship Match
Brian Cage (c) vs. Sami Callihan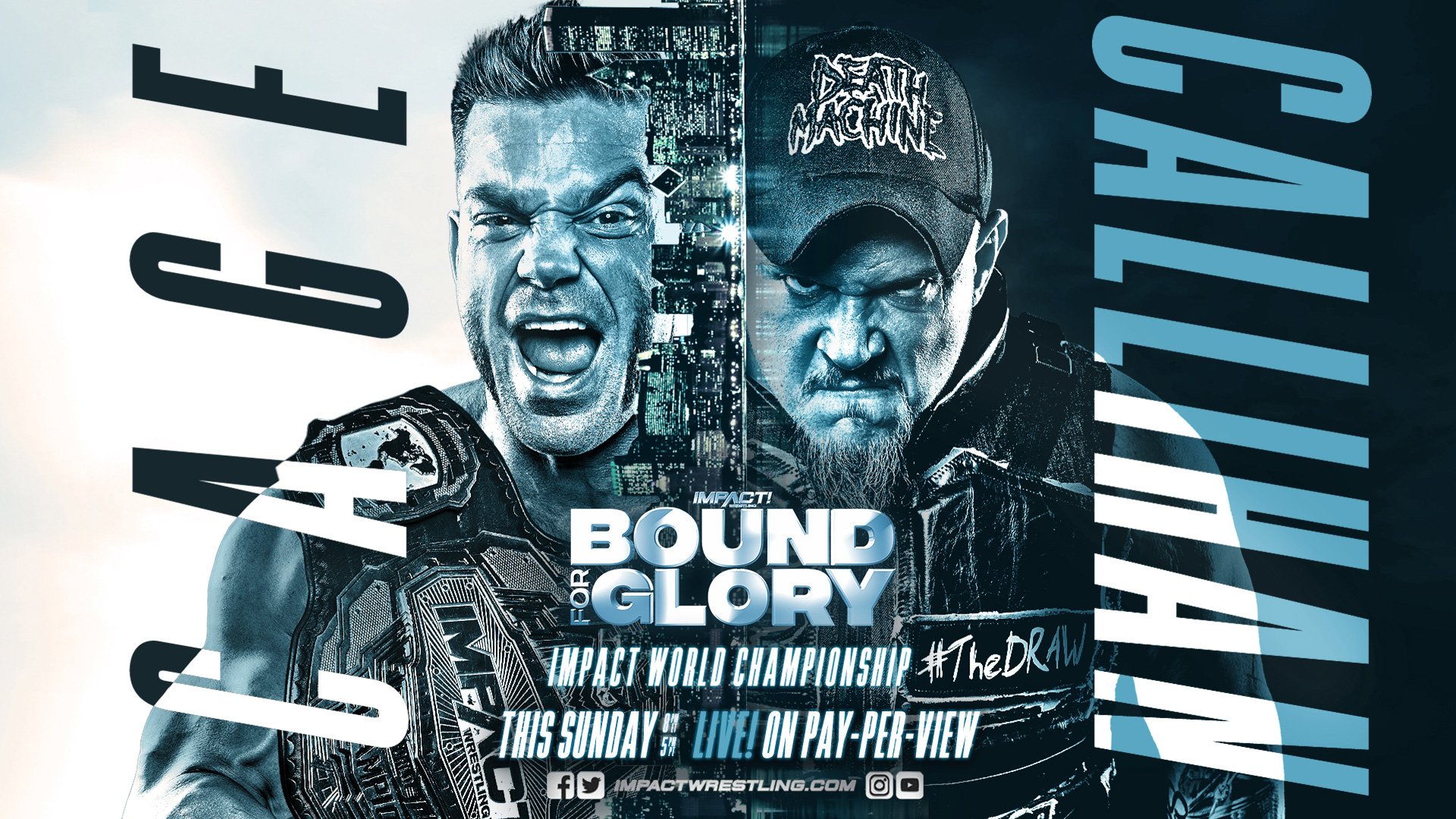 The war between Brian Cage and Sami Callihan has been brewing for months. It's now crackling with lighting and ready to reach critical mass. Callihan even crashed Brian and Melissa Santos' wedding, nailing the new Mrs. Cage with a bottle. The following week on IMPACT, Melissa raced to the ring to save her husband. For her trouble, Melissa was given a piledriver while Brian watched helplessly, handcuffed to the ring ropes.
Watch NOW & RT:

Most important promo of my career.

Raw. Real. Powerful.

This Sunday at #BFG, I fulfill my destiny and become WORLD CHAMPION.

All the doubters can go F$CK themselves.#TheDRAW https://t.co/1yAHnKUt3i

— ₮ⱧɆ ĐⱤ₳₩ (@TheSamiCallihan) October 19, 2019
As the maniacal overload of oVe, Callihan has been on a path of destruction ever since he joined IMPACT. He will likely have Madman Fulton or another member in his corner, as well as perhaps his baseball bat. If you are curious as to what Callihan is capable of, you need only look back at his recent feuds with Rich Swann and Tessa Blanchard. The Callihan Death Machine is aptly named because he will practically kill himself to take out his prey.
Brian Cage, the reigning and defending world champion, is not only a physical specimen but a machine. In his chase for the IMPACT World Championship, the wars he went through with Johnny IMPACT were brutal. Beyond just his physical abilities and the professional rivalry, this has become personal for Brian Cage.
To find out what will happen in this huge title match, you have to tune into Bound for Glory! It will be available on all major pay-per-view distributors as well as streaming on Fite.TV and IMPACT Plus.