If you don't like where you are or what you're doing, then you should change that. Miro is a perfect example of changing one's environment to provide happiness. Although WWE released him due to the pandemic budget cuts, Miro was more than happy to receive the news. He has gone on record since his release voicing his displeasures of his recent years in WWE. Make no mistake about his appreciation for WWE, but now he has the creative freedom that many yearn for. With a new company and a reset on his career, Miro looks to find his passion once more. Many former WWE employees have expressed their pleasure with how differently things are run at AEW. Miro has made it known that he already feels at home on Dynamite. He can continue his Twitch streams without any worries, which makes every day a happy Miro Day.
Miro
Early Life in Bulgaria
Born on December 25th, 1985, Miroslav Barnyashev was raised in Plovdiv, Bulgaria, the 6th oldest city globally. Growing up, he went to a sports school, which is common in Bulgaria. He would practice twice a day and still learn in school for 6 hours. Miro was big into rowing because both of his parents rowed. He credits participating in sports as a young child to instill his confidence in succeeding after failure.
Miro has been interested in professional wrestling since the age of 6. When he first saw Hulk Hogan flex those 24 inches, he was hooked. He signed up for amateur wrestling but was confused when he saw no ropes. Miro stayed for about 2 weeks until he decided that it wasn't for him. He kept his interest in combat sports as he participated in Judo, Karate, and Muay Thai.
Miro
Moving to America
At the age of 20, Miro decided it was time to move to America. He got a travel visa by enrolling in college. He was on his way to Richmond, Virginia, where he would become a painter. Miro was fired after a month because he had literally no experience as a painter. He spent 2 weeks working at Wendy's, then started cleaning Dollar Generals. Miro was unhappy doing what he was doing, and his friend said he was going to California, so Miro joined him. This was the American experience that Miro was looking for. Things were starting to look up for the Plovdiv native.
In Torrance, California, Miro was finally able to start his dream of becoming a professional wrestler. He enrolled at Knox Pro Wrestling Academy, where Gangrel and Rikishi would train him. He was delighted to finally see some ropes and turnbuckles. Miro would make his debut on November 22nd, 2008, using the name Miroslav Makaraov.  Miro would drop Makaraov in 2010 and just go by Miroslav. Now, as Miroslav, he wrestled for VPW and was managed by Markus Mac. He even appeared in Rob Van Dam's music video done by Kushinator. A young Miro can be seen screaming "The Whole F'n Show" for the video.
Miro
Signed to WWE
Miro would get the opportunity to sign a developmental contract with WWE just two years into his wrestling career. In September of 2010, he went to FCW and was rebranded as Alexander Rusev. After 9 months of training, he wrestled in his first televised match on July 17th, 2011. He picked up the win against Mike Dalton now Tyler Breeze. Miro was managed by Raquel Diaz, who is Shaul Guerrero, the daughter of Eddie and Vickie. A few weeks after his debut, Miro tore both meniscus and the anterior cruciate ligament. This would sideline him for 6 months.
He returned in March of 2012, but things would continue to go bad as Miro suffered a broken neck. This caused his arm to be temporarily paralyzed. Sidelined once again, Miro would continue to rehabilitate, but this time he went to Thailand and picked back up Muay Thai. He would return healthy and ready to make an impact in August 2012. The former FCW had been rebranded to NXT, and Miro was ready to get back to work. He made his NXT debut on May 30th, 2013, where he lost a battle royal determining the number one contender. Miro was not used often as his first singles match came 3 months later on August 21st, losing to Dolph Ziggler. He then had a very brief stint teaming with Scott Dawson, now Dax Harwood, and would be named the "Fighting Legionnaires."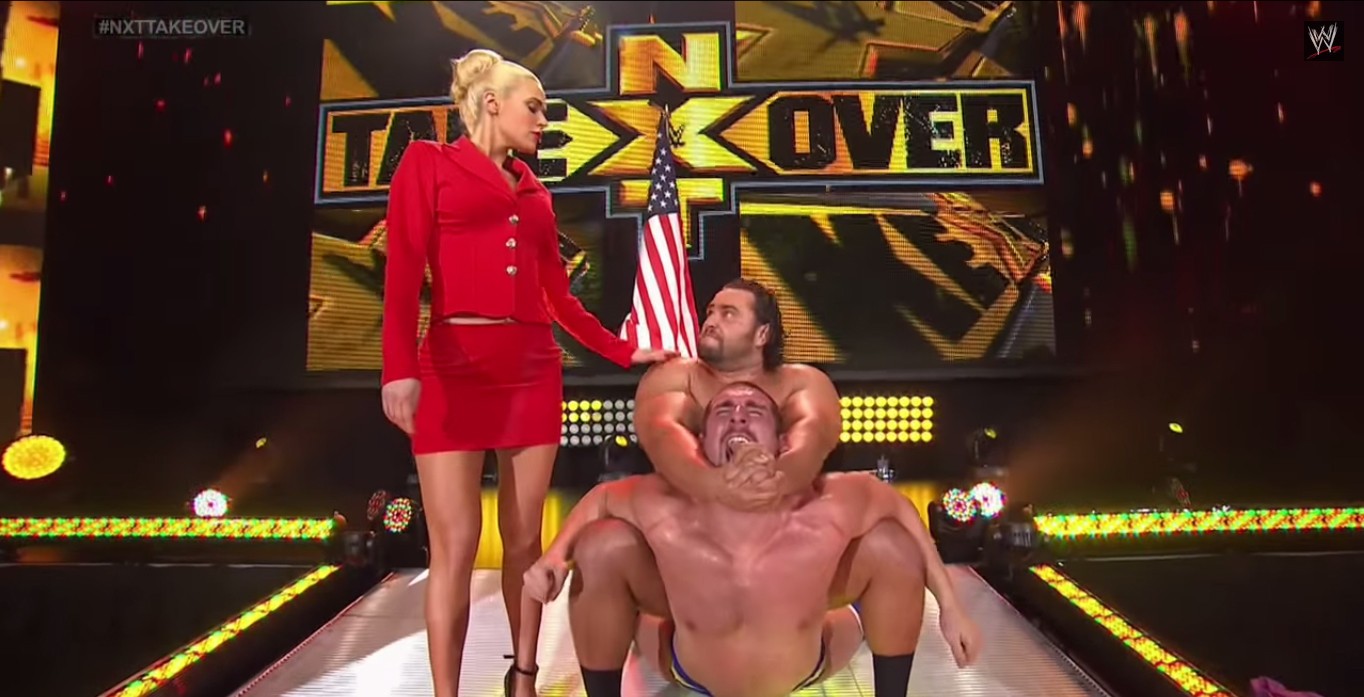 Miro
The Massive Push of Rusev
Miro was doing something correctly as he was about to get the push of a lifetime. He was paired with Lana and was propped up as the next foreign heel. Miro was easily comparable to Rocky 4's Ivan Drago. He would go on to defeat main roster talents like Kofi Kingston, Sin Cara, and Xavier Woods. Miroslav would make his main roster debut at the Royal Rumble. It took a combined effort of four wrestlers to eliminate Rusev, which is a great statement to make in a debut. Miro would still spend some time in NXT stacking up his resume of wins. He made his Monday Night Raw debut on April 7th of 2014 and squashed Zack Ryder with ease.
Miro
Main Roster WWE Success
Alexander Rusev would soon drop to just Rusev. Many WWE talents have surrendered their first names throughout their careers. Miro talks about the boss man's reasoning for dropping Alexander:
"WWE gives you an option to submit names you like," he revealed. "And I was thinking about it. Then to make a joke with my friend Vasil, Vasil Rusev, who I used to share a rowing boat with, I chose Rusev. And I was Alexander Rusev with Alexander later being dropped. I liked Alexander because it sounded mighty and Bulgarian. But then it got dropped because Vince Mcmahon said 'Ugh, Alexander, they'll start calling you Alex as a nickname and you have to be a Russian/Bulgarian villain, we're dropping it'." – Miro on the decision of the dropping of 'Alexander' Rusev (h/t Wrestling Inc)
Now just Rusev, he started to continue to warpath on the main roster. His manager and future wife Lana would credit Russian President Vladimir Putin for Rusev's streak of wins. Miroslav would soon become the first-ever Bulgarian-born champion in WWE history. He claimed the United States Championship by defeating Sheamus in a post Raw match. Rusev would later make his second appearance in the Royal Rumble. This time he was the runner up to Roman Reigns, but still made an incredible statement within his first year on the main roster.
Miro
His Feud With John Cena
Rusev would continue to be meld with good company as he started a program with John Cena. He would pick up a win at Fastlane after Lana's interference but would have to answer to big match John at WrestleMania 31. Rusev would lose against Cena in a great match. Although he lost the United States championship and received his first loss on the main roster, things weren't all that bad. Rusev made his way to the ring on a freaking tank! It was also later revealed that he and Lana engaged in some extracurricular activities in said tank.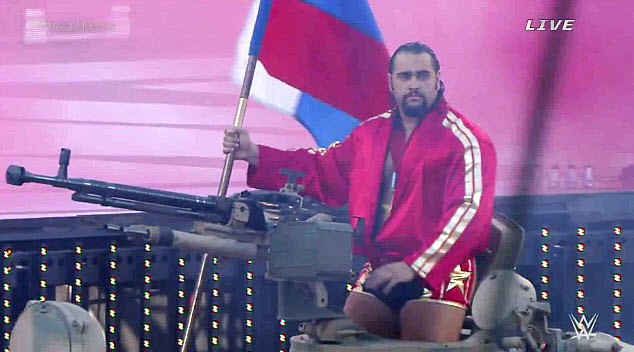 After his loss to Cena, Rusev, like most people, propped up by an undefeated streak, had no direction. He was involved in a feud with Dolph Ziggler, which involved his significant other, Lana and Summer Rae. The feud saw Rusev have feelings for Summer Rae, but things got messy when kayfabe blended with the real world. TMZ reported that Rusev and Lana were engaged in real life, which enraged Vince McMahon.
It was reported that he couldn't understand why someone like Lana would want to be with Rusev. Rusev and Lana were clearly punished on air for it, and Rusev never seemed to regain the boss' favor. Miro was thrown in a faction called the League of Nations that was never taken seriously. It was compiled of Alberto Del Rio, Rusev, Wade Barrett, and Sheamus, who were the foreign heels. The faction didn't last long, and Rusev was once again looking for direction.
Miro
Rusev Day
Getting over is perhaps the single most important thing in this business. If you are on the biggest stage that there is, then it's clear that the skill set is there. But if you aren't able to connect with the fans, you start to blend in with everyone else. After another year of being a mid-card wrestler, Rusev's charismatic ways started to show through the camera. He was aligned with Aiden English on SmackDown and, with a little help from his friend Rusev defeated Randy Orton. The next week on SmackDown, Rusev was given the key to his city of Plovdiv by the real mayor Ivan Totev. Well, someone playing Ivan Totev gave him the key, but who cares. It was dubbed that September 26th would be Rusev Day. It was then revealed that every day was Rusev Day, and boy did it take off.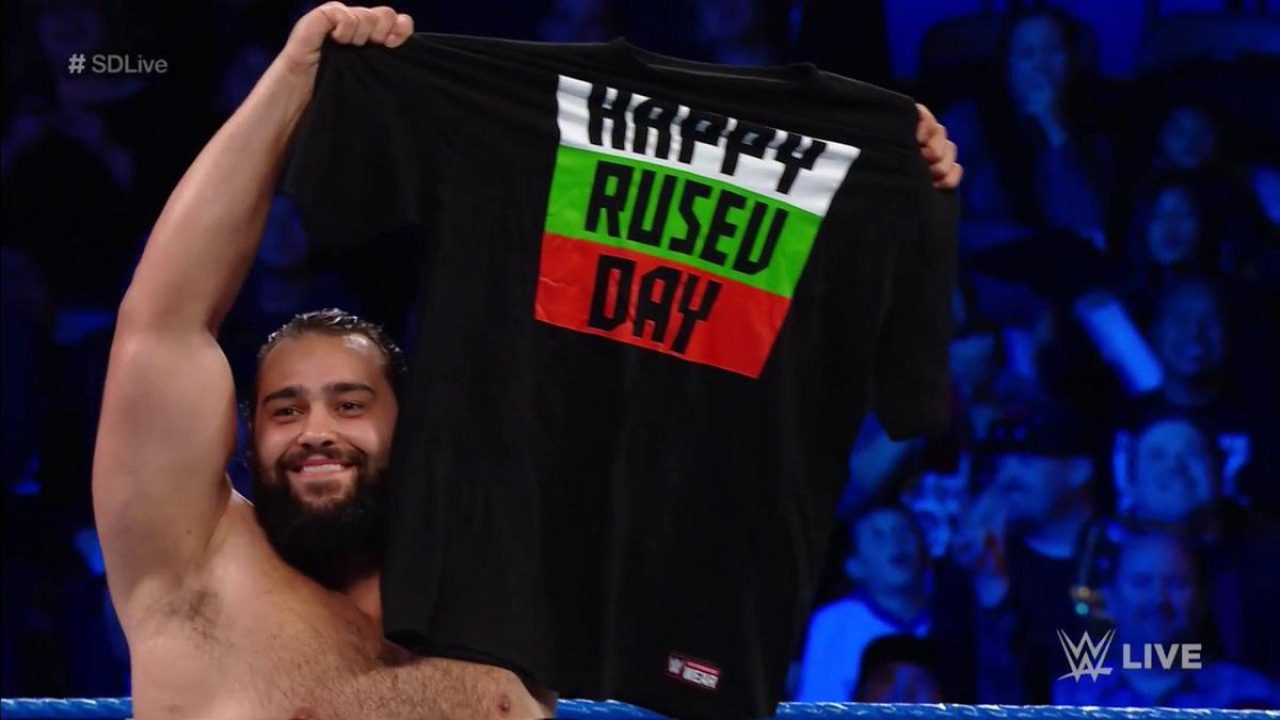 Rusev Day's gimmick started as a joke but quickly became the most over the thing in professional wrestling. Week after week, the phenomenon of Rusev Day grew. Unfortunately, the office was not as happy as you would think. Although it should be everyone's goal to get over with the fans, sometimes, that's not always the case. If it's not in the storyline's plans, it most likely won't get proper attention. Rusev Day burned out after a whole year when Aiden English claimed to have an affair with Lana. He called his masterpiece "One Night in Milwaukee," and this ended Rusev Day.
Miro
Final Years in WWE
Rusev would trade the United States championship back and forth with Shinsuke Nakamura. The two would eventually be thrown around in a tag team together and would capture the tag titles. They eventually lost to the New Day on the Fastlane preshow. After competing and losing at WrestleMania 35, and Super Showdown, Rusev took a brief sabbatical from the company. He would eventually return to Raw's September 16th edition, where he started a feud with Bobby Lashley. Rusev was never able to get away from storylines involving his real-life wife, Lana. The two would go on to have one of the most infamous feuds in recent memory. Rusev would be humiliated in the process of this storyline. Vince McMahon even proposed that Rusev should have erectile dysfunction for some reason.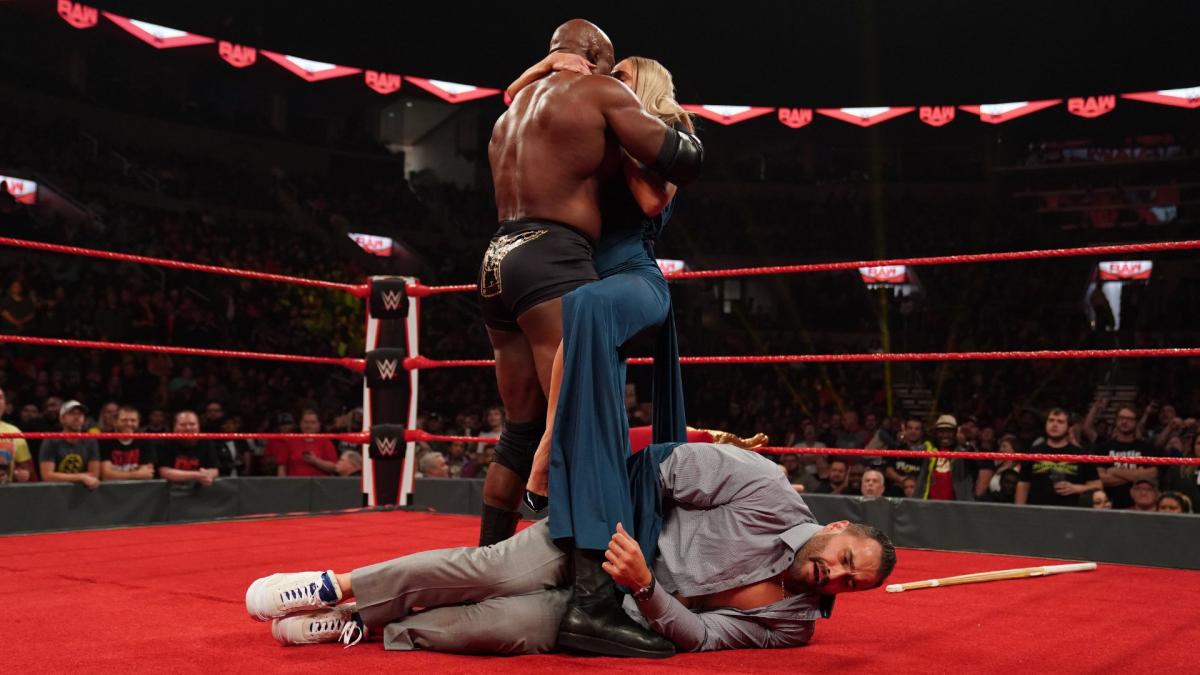 This was just the beginning of Rusev's ill feelings towards the company. He has stated one of the biggest issues in WWE is that there's no one to complain to. Miro started to feel depressed and lost. He was losing his passion for the business. Miro was eventually released from WWE while his wife stayed in the company. He was happy about the news and understood that he had a new lease on his career. He took time for himself and got into streaming on Twitch. After his 90-day no-compete clause was up, he still waited before appearing anywhere else.
'The Best Man' Miro Is
All Elite
On the September 9th, episode of AEW Dynamite, Kip Sabian was ready to reveal who his best man was. In a true genuine surprise, Miro made his AEW debut. Very few things in this business are kept quiet. A surprise debut like this sends the wrestling community for a spin. Repping a new look with blonde hair and a slimmer physique, Miro had some choice words for a certain former employer. Talking about an imaginary brass ring, it was clear that Miro was on Dynamite to maximize his talents.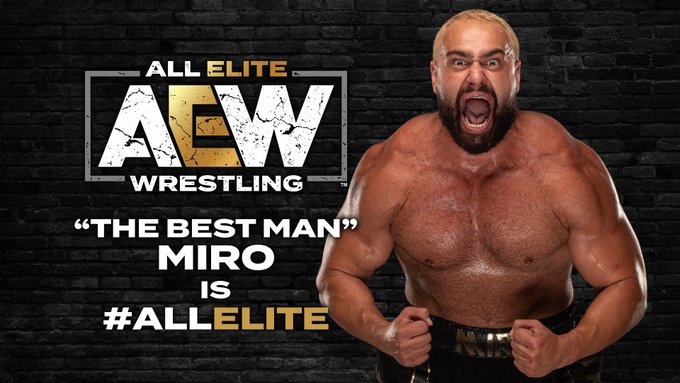 He made his in-ring debut on the September 23rd episode of Dynamite. The match didn't go as planned as Miro tweaked his ankle, which led to a not so great outing. He did pick up the win, however, and that's what he was most focused on. Miro is now All Elite and is the best man to Kip Sabian. It is unclear what direction this will take, but seeing someone like Miro with creative freedom is great. He has nothing but kind words for the roster, the atmosphere, and the creative process. It seems that Miro has found his home for the next few years. His contract also allows him to work for other promotions, which even includes New Japan Pro Wrestling. With this new lease on his career, it is sure to prove that every day is a happy Miro Day!