In a world where big men stand tall, Matt Sydal found a way to fly above them. Doing the unthinkable, he proved all naysayers wrong by entering the land of giants. From wrestling in backyards to the grandest stage of them all, Sydal has had an amazing journey. The master of the shooting star press is the focus of this week's AEW Talent Preview. Sit back, relax, and gaze upon the shooting stars as we take a deep look into the career of Matt Sydal.
Matt Sydal
Born Matthew Joseph Korklan on March 19, 1983, his in-ring names have been Evan Bourne, Lance, and Matt Sydal. He was on his high school's wrestling team, and during his senior year, he started training for professional wrestling. He enrolled at St. Louis, Missouri Gateway Championship Wrestling promotion. After just three months, he became the first person under the age of 18 to obtain a wrestler's license in Missouri. He did have some prior experience to this as he participated in a backyard promotion known as Saint Peters Wrestling Organization. It was here that he went by Lance Sydal. He later joined a stable in GCW called Operation Shamrock. He and stable member Billy McNeil formed a tag team where they would feud with the Ministry of Hate.
Matt started to branch out and debuted in Independent Wrestling Association Mid-South in November of 2003. He obtained his first championship just 2 months later, on January 17th, 2004. He ousted J.C. Baily to win the IWA Mid-South Light Heavyweight Championship. Sydal held the strap for an impressive 6 months until Delirious defeated him. He also joined NWA Midwest in the same year. Just a month after losing his IWA belt, he won the NWA Midwest X Division Championship from Justin Kage. He would go on to hold that championship just 7 days short of an entire year. He would once again lose another title to Delirious. Sydal clearly started to gain a lot of attention from bookers and started clashing with top independent talents. He would face off against the likes of AJ Styles, Chris Sabin, and even CM Punk.
Matt Sydal
Top Independent Guy
Sydal would continue to opposite corner amazing talents in the Ted Petty Invitational tournament. Here he would knock off El Generico (Sami Zayn), Tyler Black (Seth Rollins), and Chirs Sabin. He reached the finals and defeated both Kevin Steen (Owens) and Arik Cannon to win the entire tournament. Sydal would continue to work in top independent promotions like ROH, TNA, and Dragon Gate. He was featured on TNA's first 3-hour PPV Victory Road, where he participated in the twenty-man X Division Gauntlet match. Sydal did not get too much shine in TNA as he was primarily a jobber. However, in ROH, he was able to shine like the shooting star he could be.
He made his ROH debut at Reborn: Stage One on April 23rd, 2004, alongside with Daizee Haze. He would defeat his longtime rival Delirious during his debut. On August 12, 2005, Sydal joined Austin Aries, Roderick Strong, and Jack Evans to be the fourth member of Generation Next. Sydal would eventually wrestle AJ Styles at the ROH PPV Hell Freezes Over, but he would fall short. The two competitors decided to team up, and Sydal would challenge his Generation Next stable mates Strong and Aries.
Matt Sydal
They were unsuccessful in defeating Strong and Aries for the ROH Tag Team Championships. Sydal continued to rotate tag team partners in a search for ROH Tag Team gold and finally found his man in Christopher Daniels. The two would feud with Kings of Wrestling (Claudio Castagnoli and Chris Hero) and fittingly dethroned the reigning champs at ROH PPV Dethroned. The two would hold the belts for 91 days and would lose to The Briscoe Brothers at the Fifth Year Festival: Chicago.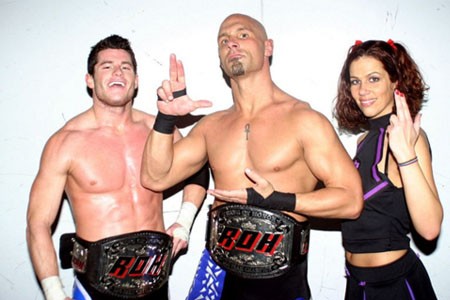 Sydal began touring Japan with Dragon Gate in May 2006. He partnered with CIMA, Don Fuji, and Jack Evans to form the New Blood Generation International. He also partook in an MTV Promotion called Wrestling Society X. Here; he competed against talents Jack Evans, Human Tornado, and even Scorpio Sky. Matt would go back to Dragon Gate in early 2007 and would win the Open the Brave Gate Championship from Masato Yoshino. He became the first gaijin to win that championship. He reigned as champion for only 41 days, but it was still an amazing feat to become a champion as a gaijin. Sydal would end his independent days in ROH after signing a developmental contract with WWE. He ended his ROH stint putting over longtime rival Delirious.
Matt Sydal
The Land of Giants
Like mostly everyone who signed a contract with WWE, Sydal needed to spend some time in OVW. He made his debut on October 10th, 2007, defeating Jamin Olivencia. Sydal would defeat Mike Kruel to become the OVW Heavyweight Champion just 2 months after his debut. Due to a termination of the partnership with WWE and OVW, all developmental talents were shipped to Tampa for FCW.
Sydal had a brief stint in FCW and defeated TJ Wilson (Tyson Kidd) in his March 22nd, 2008 debut match. He would eventually get called up and make his debut on ECW on June 3rd, 2008. He would lose by count again against Shelton Benjamin after he was tossed into guest commentator Kofi Kingston. The next week Sydal had been rebranded as Evan Bourne and teamed with Kofi to defeat Mike Knox and Shelton. Bourne would go on a winning streak by using his shooting star press that was previously banned in the WWE.
Matt Sydal

Bourne was starting to become a fan favorite as fans voted him to face Matt Hardy for the ECW Championship at Cyber Sunday. He would lose, but it was an impressive showing for the young upstart. However, his daredevil-like move set would cost him a few months of action after dislocating his ankle and tearing his deltoid. He ended up winning a Slammy Award for "Best Finishing Maneuver" as his SSP continued to impress fans. Bourne was eventually traded to Raw, where he would get thrown into feuds with Kofi Kingston, Jack Swagger, and Chris Jericho. He would get numerous championship opportunities but was never successful. Bourne had a highlight reel showing in the MITB Ladder match at WrestleMania 26 but came up short there as well. He would suffer a shoulder injury that required surgery, so he was on the shelf for about 4 months.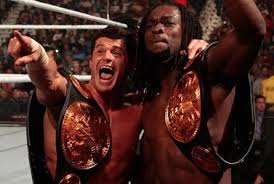 Upon his return, he was paired with Kofi Kingston in a fan-favorite tag team known as Air Boom. The high-flying tag team would defeat Champions David Otunga and Michael McGillicutty on the August 8th, 2011, episode of Raw. They would successfully defend the belts 6 times and held them for an impressive 146 days. Bourne was suspended for a second time for a failed drug test. He was gone for 60 days but was also involved in a car crash, which resulted in a broken foot. Bourne was gone for a year and made his return on March 28, 2013, at an NXT live event, defeating Sami Zayn. He was released a few months later from his WWE contract.
Matt Sydal
Return to the Indies
Now Matt Sydal again would make his return to where he made his start. In promotions like Impact, ROH, Dragon Gate, NJPW, PWG, and Evolve, Sydal started right where he left off. He did his best work in NJPW alongside a match made in heaven – Ricochet. The athletic duo claimed the IWGP Junior Heavyweight Tag Team Championships twice, combining for 106 days. Sydal also did tremendous work in IMPACT Wrestling. Far from his jobbing days in TNA, he would become Impact Grand Champion and X-Division champion for a lengthy 191-day reign.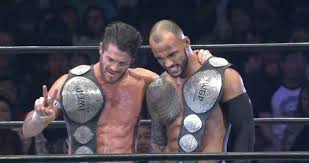 As a seasoned veteran, Matt Sydal decided to give back. He started his wrestling school SyDojo Pro Wrestling Training Center, so he could give back to the next generation.
"I've gotten so much from wrestling, much more than I ever expected. I like to give back to the guys to make their lives so much easier. I like the human element … fans and wrestlers, talking to them one-on-one, and wrestling as a vehicle to put out my philosophy. One of the things I've always wanted to accomplish is to do something good for one billion people. Wrestling is the most fun way for me to do that."
 Matt Sydal on giving back
Sydal is a phenomenal talent that has a lot to give to the next generation coming up. His Wrestling School in Florida has been up and running for a few years now, and Sydal is just happy to give back.
Matt Sydal is All Elite:
Matt Sydal made his AEW debut at ALL OUT as a surprise entrant during the Casino Battle Royal. His debut shocked many, but just a few seconds later, he shocked the world even more. He, unfortunately, slipped while performing his Shooting Star Press. Thankfully, he made it out unscathed, and he has since been able to laugh about it. Many compared his debut to the Shockmaster's, but it shouldn't be comparable as it was revealed that Michael Nakazawa was the one that caused it all. That damn baby oil. Sydal is a great addition to the growing roster of AEW. He is a veteran that can really help the younger and danger hungry talents. He may not even be a future champion, but he's still someone that can help in more ways than one.
Matt Sydal hasn't been heavily featured on Dynamite or Dark yet, but with a second show looming, look for Sydal to get well deserved time. For now, we must wait to see his picture-perfect Shooting Star Press. That is if Nakazawa doesn't continue his antics. Nonetheless, it's great to have an Elite talent like Sydal join the Elite roster.