Public figures, athletes, politicians, and celebrities. They each carry the weight of public scrutiny. Often, when fans uncover who their idols really are, the truth can be tragic, ugly, or underwhelming. It is not often that a public figure will incorporate that idea; that they may be ugly on the inside, as part of their persona. This is Maki Itoh.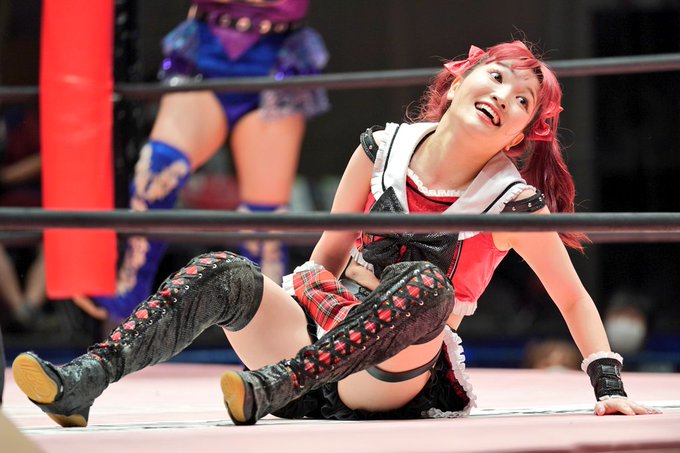 Introduction
Maki Itoh is a wrestler who began her career as an idol who made appearances with her idol group before transitioning to wrestling. Though she has only been wrestling for about four years, she has captured the admiration and attention of wrestling fans worldwide. With her signature red plaid and foul mouth, she is the latest in a long line of wrestling brats. Maki Itoh's appeal is in her character as a troubled fame monster. Today, we offer a humble introduction to Maki Itoh, the cutest wrestler in the world.
Maki Itoh | Beginnings
Born on July 22nd, 1995, Itoh was interested in breaking into the world of idol groups and acting, with roles in theatrically-released films. Eventually, Itoh joined the second-generation of LinQ as part of their Qty Team in 2012. She quickly grew discontent as a singer, stating in an interview with the Joshi Wrestling Podcast that she was lucky to be fired from being an idol, after tiring of literally the same songs and the same dance routines that she was expected to perform. Indeed, as a member of LinQ, Itoh would participate in an Idol Lumberjack 4-way match in 2013 for DDT. This match would take place long before the official start of her in-ring career.
Between 2013 and 2017, Maki Itoh would only wrestle five times. In DDT, she would compete alongside DDT veteran Danshoku Dino and would only have one singles match against Miyu Yamashita. It's after her loss to Yamashita that Itoh announces her intention to start her career as a part-time wrestler.
Choices
Maki Itoh begins her part-time career in earnest in January 2017, even competing in a dark match at DDT-Pro's 20th Anniversary Show. It is not long before she starts her own stable (the Itoh Respect Army), develops a small following, and even begins a feud with Azusa Takigawa, the finale of which marked Itoh's first win in Tokyo Joshi Pro.
Itoh's win against Azusa Takigawa was a silver lining. Two months before the match, Itoh was fired from her idol group, LinQ. LinQ did not even inform Maki Itoh personally, instead, she found out through social media. In the two months between Itoh's firing and the match itself, Itoh continued to walk to the ring to the LinQ song, a constant reminder of her failure to capture the faith of LinQ's management.
Following her victory against Takigawa, Maki Itoh along with Mizuki, the sole member of the Itoh Respect Army, continued on their quest to spread respect and love for Maki Itoh. The duo would participate in the 2018 TOKYO Princess Tag Team Tournament, before falling into a feud of their own.
Maki Itoh | Trials and Triumphs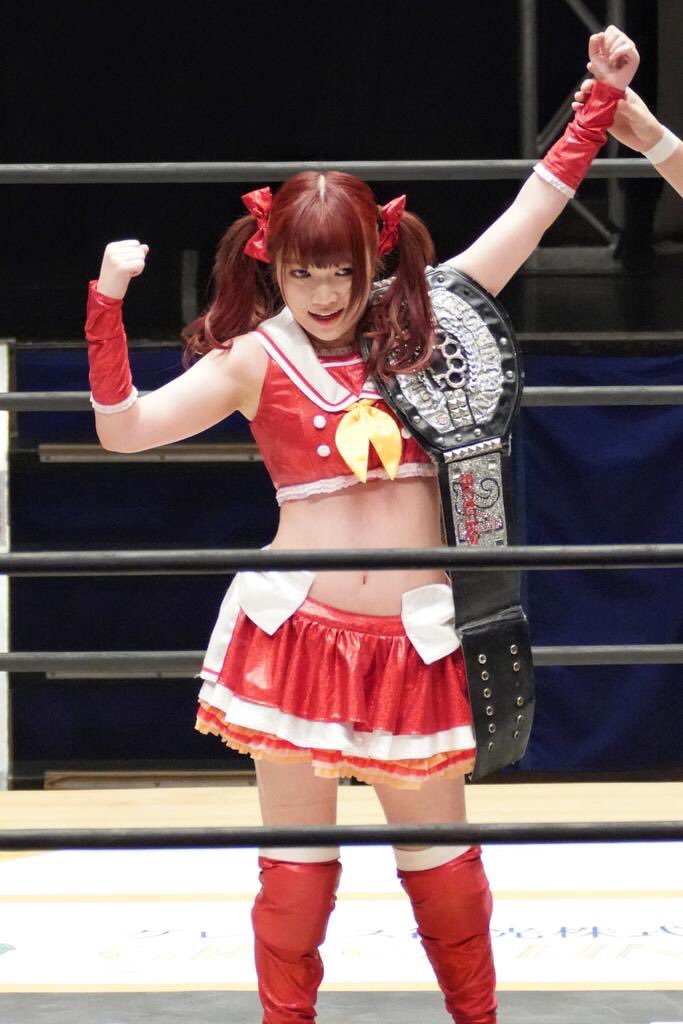 Maki Itoh challenged for the DDT Iron Man Heavy Metal Title in early 2018, and also participated in the DDT Maji Maji Tournament. She would in fact win the DDT Iron Man Heavy Metal title twice. In June 2018, Maki Itoh participated in the Tokyo Princess Cup but was eliminated in the first round by Miyu Yamashita, the same Yamashita who pinned Itoh in her first singles match.
Each year saw Maki Itoh's pedigree rise within Tokyo Joshi Pro. 2018 saw Itoh getting her first-ever shot at the TOKYO Princess of Princess Title, TJP's top belt. Seen as a viable contender, Maki Itoh was promoted heavily and was even able to make her US debut during WrestleMania weekend 2019.
She made it again to the second round of the Tokyo Princess Cup 2019 before falling to Natsumi Maki. This time also saw Maki Ito brush shoulders with former AEW Women's Champion Riho, former IMPACT wrestling star Su Yung, and in October 2019, Maki Ito became the third ever International Princess Champion. As champion, she would make two successful title defenses before losing the belt to Thunder Rosa on January 5th, 2020, ending her reign at 78 days.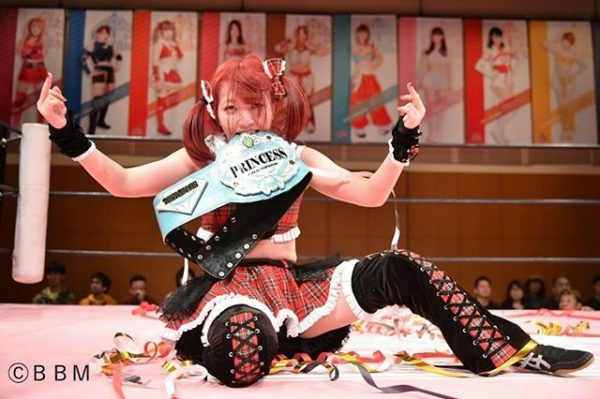 I Don't Want Your Pity
Maki Itoh is a textbook example of triumph even in defeat. Two months after losing her job as an idol, she picked up her first singles victory as a wrestler. After losing her first title shot at the Princess of Princess title, she went on a three-month singles victory streak until winning the DDT Iron Man Heavymetal Title in New York City. Five days after a tag match loss, she captured the International Princess title. Six days after losing that belt, she made her debut in England.
Itoh is living proof that if fame is out of reach for you, with enough headbutting, middle fingers, screaming, and tenacity, perhaps infamy will serve you better. The wrestler who perseveres is an old trope, but not everyone can look so cute while doing it.
Further Reading
Maki Itoh – The Fired Idol [Fan Documentary]
The Joshi Pod – Ep. 25 Interview with Maki Itoh