One of the most important stables in years is Los Ingobernables. But Tranquilo, as we will learn about how this group was born and where their first steps were until to come to Japan, and how did find their Destino or Destination in the Wrestling business. No pasa nada or nothing happens; let's go and enjoy it.
Sometimes, you need to take a risk in your path or your life or do something different that you feel in your heart. This happened in 2014 to three great luchadors on CMLL. Rush, La Sombra, and La Mascara are "carnales" or best friends. And they decided not to have a leader.
They were inside Tecnicos but founded this group; they wrestled against Tecnicos or Rudos. And their style is similar to Rudo's; they always refused to be on one side. The first name for the group was Los Indeseables, but they thanked Blue Panther, who gave their idea to change for Los Ingobernables.
Los Ingobernables
This group started to change everything in CMLL. These days, they are compared with Perros del Mal, another group that revolutionized Mexican Lucha Libre. Still, their work and technique in Los Ingobernables have been done to create their style. Like Trio or Tag Team, they had matches to Mexican National Championships or CMLL World Tag Team Championships but couldn't gain. 
In 2015, The group had a fall, La Sombra lost his mask against Atlantis, but with their sentence "No pasa nada," they could go ahead. They added two members who are Marco Corleone (Mark Jindrak in WWE) and Tetsuya Naito.
The last one picked the idea, and he created Los Ingobernables de Japon in NJPW. In November, La Sombra left CMLL and Los Ingobernables to be part of WWE like Andrade Cien Almas.
In 2016 was a year of change with La Sombra's departure the past year, and in February, Marco Coleone left CMLL. Los Ingobernables needed to reinforce their group, and Pierroth or Bestia del Ring, Rush's father, joined Los Ingobernables.
But that was enough; in mid-2016, Rey Escorpion joined, but in September, Rey Escorpion left CMLL. Rush also participated with NJPW and Los Ingobernables de Japon. In September, La Mascara lost his mask against Dragon Lee.
In 2017 La Mascara was fired to CMLL by some problems, and Los Ingobernables had one more time another fall, but destiny rejoined them again in The Crash. CMLL and The Crash have worked together, and that year Los Ingobernables had a war against Lucha Brothers, Rebelion Roja, and Rebelion Amarilla.
Also, this year has grown the rivalry between LA Park and Rush. Also, Pierroth lost his mask against Diamante Azul; that was the moment when he changed his name to Bestia del Ring.
CMLL
In 2018, at the beginning of the year, CMLL had Fantasticamania in Japan and this time Rush participated in this event with Los Ingobernables de Japon. CMLL made Parejas Increibles Tournament, and El Terrible supported Rush; they gained the tournament then, and El Terrible joined the group.
Also, Rush and El Terrible gained CMLL Tag Team Championships, but four months later, they lost them against Diamante Azul and El Valiente. At this time, Rush is the leader of Los Ingobernables and, with Barbaro Cavernario, gained the hairs of Volador Jr and Matt Taven in the Aniversario event. Rush started to grow his international career. He was part of MLW and ROH.
In 2019, Rush wanted to raise Los Ingobernables' name in the USA by himself. He is booked in ROH, and his career is growing. La Mascara then left CMLL, he participated with The Crash and then in AAA, where he tried to make Los Ingober, but that didn't work. Now, he is in the Indy circuit.
La Sombra is doing great things in Smackdown. Since he was in NXT, always make some moves that he did to remember us in Los Ingobernables. They have made a great career and said that one day, but Tranquilo, the three, will join again.
Los Ingobernables de Japon
In 2015, Tetsuya Naito picked up the idea from Los Ingobernables of CMLL. Naito created Los Ingobernables de Japon, and with Devil, this group participated in World Tag League 2015 in NJPW. This was the year the faction was founded in NJPW; the following year, Bushi, Hiromu Takahashi, and Sanada joined the group.
We can deny that the name Los Ingobernables is known to them. Despite the name and concept of Rush, La Sombra, and La Mascara, the Japanese gave value and honor, especially international recognition.
The difference in the CMLL concept, Naito, from the beginning, is the leader. Shingo Takagi left Dragon Gate to join them in 2018.
Like a team, they have held NEVER Openweight Six-Man Tag Team Championships (Bushi, Evil, and Sanada), IWGP Tag Team Championships (Evil and Sanada), and IWGP Junior Heavyweight Tag Team Championships (Bushi and Shingo Takagi). Thanks to them, the name is known in the USA, Europe, and the rest of the world, and they still had success.
An individual career as Los Ingobernables, they had success. Naito held IWGP Heavyweight Championship and IWGP International Championship four times. Evil held the NEVER Openweight Championship. Bushi held CMLL World Welterweight Championship and IWGP Junior Heavyweight Championship. Hiromu Takahashi held  IWGP Junior Heavyweight Championship two times.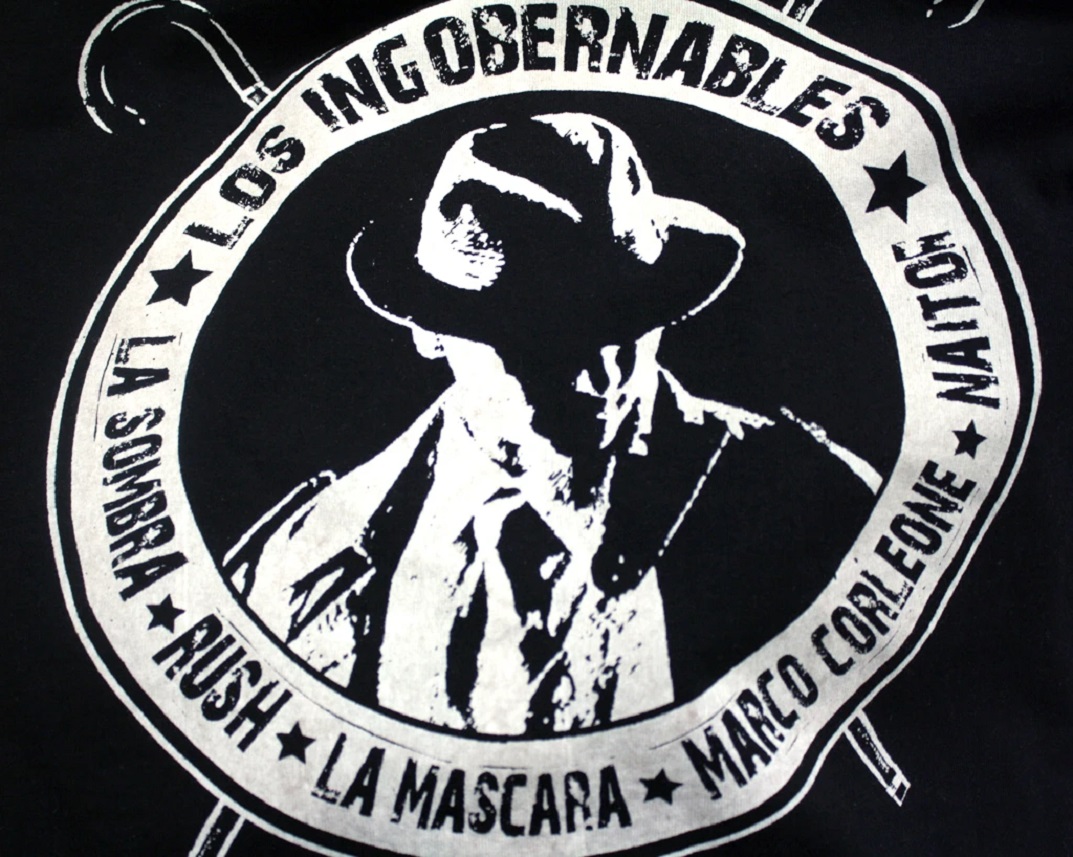 The Concept
Also, in the individual and team, they have been representing with great honor this concept. Hiromu is injured, but we hope that all members are together soon.
This is a little piece of history of a group that started in Mexico and grew in Japan. Two countries have many members, and everyone has left his passion, sweat, blood, and heart to write wrestling's history of Los Ingobernables. Tranquilo, they still have a lot to give us.