Andrade El Idolo has cemented his place on the roster of All Elite Wrestling. With a series of matches against PAC, he has shown his skill and quality that he has shown his whole career.
Andrade El Idolo is a third-generation superstar who started training with his father and uncles at a young age. Andrade El Idolo even made his debut at young age of 14. But his journey to AEW hasn't been easy. There have been ups and downs but many milestones.
Debuting at age 14, working in his family's promotion in Durango, Mexico. He begun working under the name Brillante Jr in honor of his father. His first major feud in wrestling was working against his uncle, who wrestled under the name Zafio. Andrade El Idolo continued to work for the promotion until he turned 18, when he signed for one of the biggest promotions in Mexico, CMLL.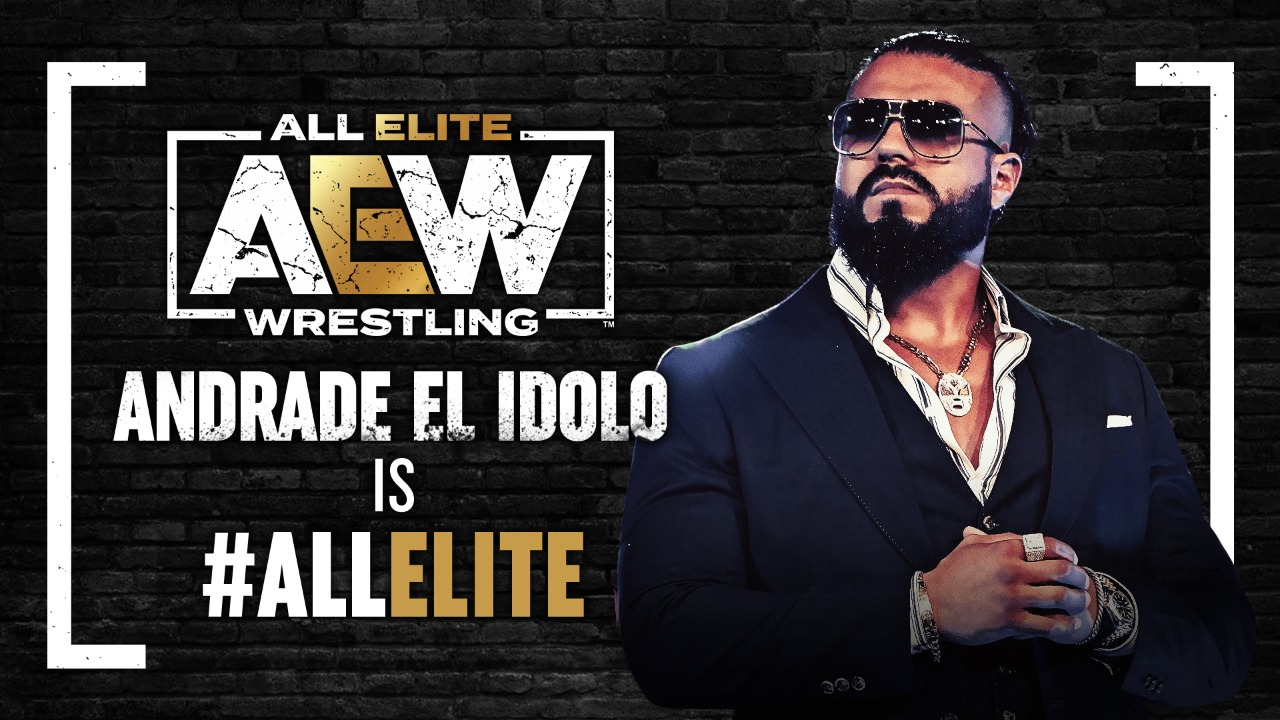 Andrade El Idolo – The Expedition of La Sombra
Signing for the promotion, he began training under CMLL head trainer El Satanico. The beginning of his career in CMLL, he was given his father's name of Brillante but eventually changed his name to La Sombra. La Sombra gave an interview to the Miami Herald about the pressure of being part of a wrestling family.
"Wrestling is in my blood and is who I am. It is my life and not only my job but my passion as well. This does not necessarily give me an advantage over others. I still have to work hard at my craft and soak in everything from the great coaches and trainers"
Back in the 1980s and 1990s, CMLL had promoted other Lucha Libra's under the ring name 'La Sombra', but Andrade was putting his own spin on the character. La Sombra quickly moved up the rankings of CMLL, teaming with veteran Mistico to win the Torneo Gran Alternativa.
At the end of 2007, he won the Mexican National Trips Championship along with El Sagrado and Volador Jr. He also won the NWA World Welterweight Championship to become a double champion. He became the youngest wrestler ever to win the championship.
Throughout 2008, La Sombra defended his championships successfully. As 2009 begun, he became a triple champion winning the CMLL World Tag Team Championships teaming with Volador Jr. In 2009, La Sombra dropped the Mexican National Trips championships and then the NWA World Welterweight Championship.
Moving into 2010, La Sombra begun a rivalry with El Felino. El Felino son Puma King distracted La Sombra in their first meeting, and Felino used the distraction to pick up the win. In their rematch, wrestled in a lighting match, a one-fall match with a 10-minute time limit. Puma King tried to help once again.
But this time, La Sombra won the match by disqualification because of Puma King's interference. This all led to a match between the two, with the loser having to unmask. La Sombra defeated El Felino in their final match, making Felino having to unmask and reveal his real name.
Andrade El Idolo – The Expedition of La Sombra
Around 2010, La Sombra started to make appearances in New Japan Pro Wrestling first competing in The Best of the Super Juniors Tournament. He would also compete in the Super J tag league, World Tag League and the G1 Climax. In 2013, he defeated Shinsuke Nakamura to win the IWGP Intercontinental Championship to become the first Mexican to win the title before losing the championship back to Nakamura.
Sombra and Volador Jr dropped their CMLL Tag Team Championships in the summer of 2010. This led to Volador attacking La Sombra to start a long and heated feud between the two. La Sombra would win the 2011 Universal Championship tournament. He then defeated Mephisto to win the NWA World Historic Welterweight Championship too. A championship we would hold on to for over 300 days before losing to Negro Casas.
With their rivalry intensified, Sombra defeated Volador Jr in the finals of the 2013 Reyes Del Aire tournament. Their feud would last all the way until CMLL's 80th anniversary show, where La Sombra defeated Volador in a mask versus mask match, which meant to Volador had to unmask.
The La Sombra and Volador Jr match at the CMLL anniversary show was marred by fan unrest as the main event was not the previously announced Atlantis-Ultimo Guerrero match.
This led to fans getting behind Volador as he unmasked and, over the next few weeks led to a double turn between La Sombra and Volador. Forming a relationship with Rush, La Sombra turned heel or 'Rudo' in Mexican terms. They also aligned with La Mascara and formed the stable Los Ingobernables.
La Sombra finally lost his NWA World Historic Welterweight Championship after two and a half years to Ultimo Guerrero. La Sombra, the winner of the 80th-anniversary show main event, faced the winner of the 81st show, Atlantis in the main event of the 82nd-anniversary show.
With a heated rivalry between the two forming throughout the year, their rivalry was to be settled in a mask vs mask match. Atlantis pinned La Sombra in the match and Sombra would unveil his face and real name for the first time.
Rush and La Sombra begun having issues afterwards and in La Sombra's final match with CMLL before his move to WWE, Rush would defeat him before both making peace with each other after the match.
In an interview, La Sombra spoke about his family's thoughts on his time in CMLL.
"They are all very excited and happy for me. Everybody knows WWE is the pinnacle of the sports entertainment industry, and they can't wait to see me get started."
"I was trained by "El Satánico" and Franco Colombo. I especially enjoyed training with each of them and all the people I was fortunate enough to work within CMLL & I have nothing but fond memories of my time there and will miss a lot of things.
At the same time, I was ready for a new challenge and can't wait for the next chapter of my career with WWE."
Signing for WWE, he made his debut in NXT under the ring name Manny Andrade before dropping the Manny part and become Andrade 'Cien' Almas. He would compete at NXT Takeover events but in losing contests to Bobby Roode and Roderick Strong.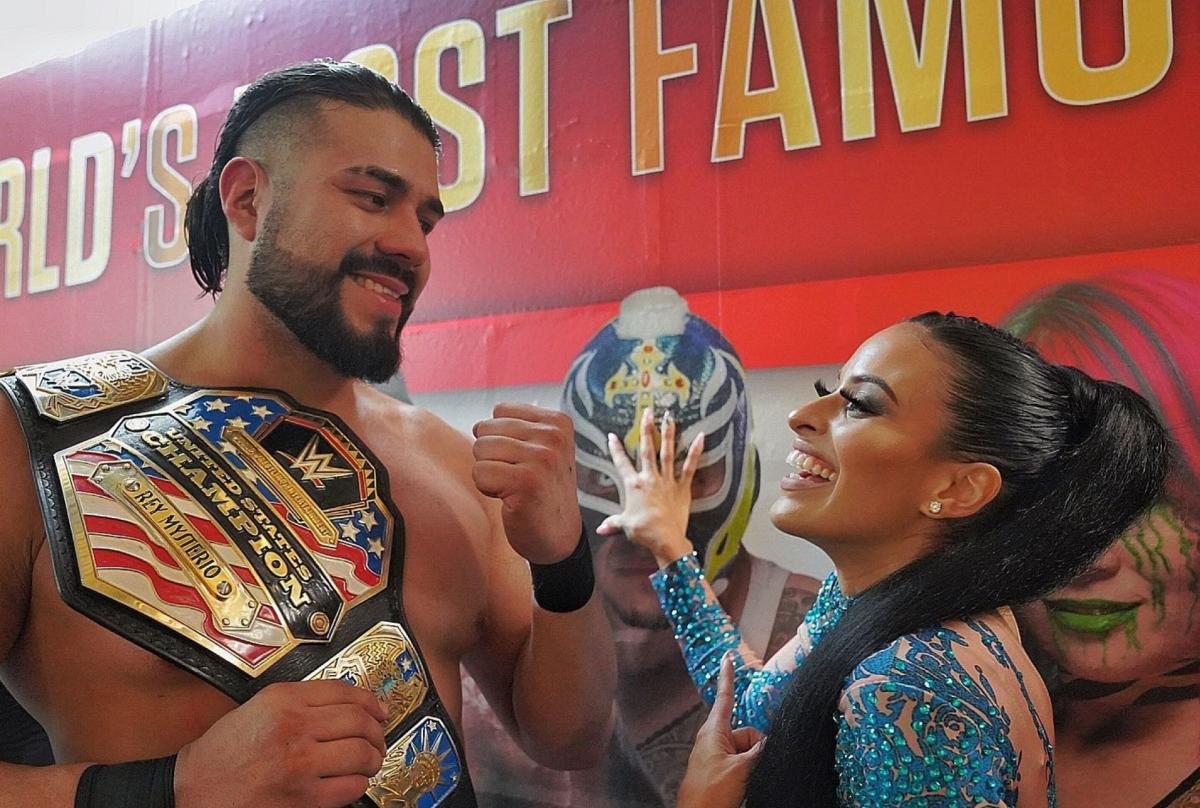 The Summer of 2017, Andrade came to the ring with a new female manager in Zelina Vega. At NXT Takeover Brooklyn that year, Almas defeated Johnny Gargano. In the process, he earned a match for the NXT Championship at the next Takeover taking place in San Antonio.
Andrade pinned Drew McIntyre to win the NXT Championship at the event in Texas. He defended the championship at the next NXT Takeover against Johnny Gargano once again defeating him. He made his WWE main roster debut the night after, appearing in the Royal Rumble match.
Andrade's next challenger for the NXT Championship would be the man to dethrone him. At NXT Takeover in New Orleans, Allister Black pinned Andrade to win the championship. Andrade, along with Zelina Vega by his side, were then drafted to SmackDown in the 2018 superstar shakeup but spent the whole of 2018 without any real direction.
Andrade El Idolo – The Expedition of La Sombra
At SummerSlam, Andrade and Zelina Vega teamed together victoriously against the team of Rusev and Lana. Throughout Andrade's time on SmackDown, he continued to flounder. But in the 2019 draft, Andrade and Zelina were drafted to RAW.
During a house show in Madison Square Garden, Andrade El Idolo defeated Rey Mysterio to win the WWE United States Championship. He would hold on to the championship even when he was suspended for 30 days. This was due to a wellness policy violation. Andrade pulled out of his Wrestlemania match due to injury.
But on his return, he formed a short-term stable along with Angel Garza and Austin Theory. Andrade El Idolo lost the United States Championship to Apollo Crews after 151 days as champion.
Andrade and Garza continued to team together with failed attempts at winning the tag team championships. Frustrated with his direction or lack of within WWE, he requested his release and was granted it. Andrade spoke about how Triple H tried to keep hold of him and keep him within the WWE system.
"How about a run on NXT?" I told him that I wanted an opportunity on SmackDown or RAW & I didn't want to be someone who stayed in the back complaining, but complaining among the wrestlers & I don't want to complain to the wrestlers, but talk to the office and say I want an opportunity.
I don't want to be four or five years doing nothing and just receiving a check & I was asked for maybe a year in NXT, then return to the [main roster] and see how things change."
Andrade El Idolo is now signed to All Elite Wrestling, working a program with PAC and Cody Rhodes. With some great matches in the new promotion, he has also competed in AAA in Mexico, facing Kenny Omega in the main event of TripleMania this year. With new beginnings and a plan for his character, we are only just seeing the start of a newly refocused Andrade El Idolo.