California has had a longstanding history of producing exceptional wrestling talent. They include NXT (Jake Atlas and Shotzi Blackheart) Reno Scum (IMPACT), Brian Cage, SCU & Will Hobbs (AEW). They are all now garnering attention. Hobbs for instance is receiving a great deal of attention in AEW the past two months. Hobbs is originally from Roland Alexander's Boot Camp and APW promotion overall, dating back over a decade from Hayward, California. Will had gone through several name changes there as Roland loved naming his talent after his old-school faves.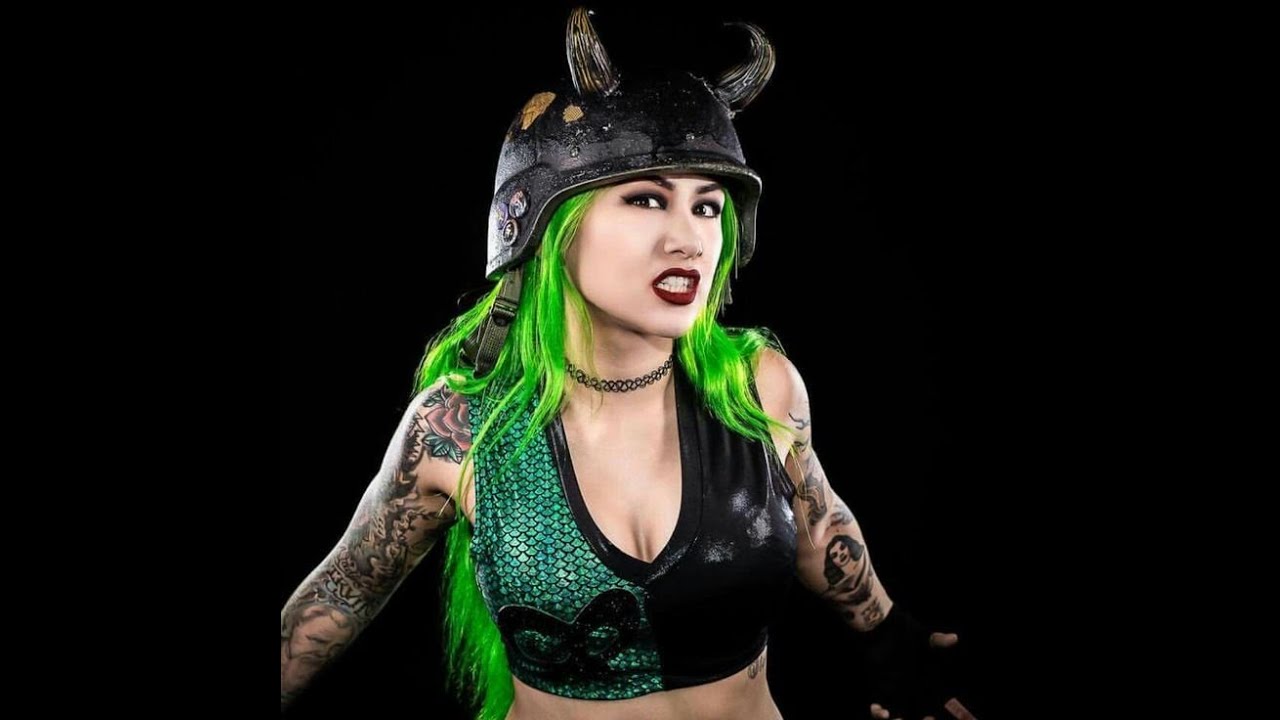 For instance, in Will's case, his original ring name was "Solomon Grundy Jr". He'd also been APW tag champ at least three times for both the late Alexander and later his successor. He was the Marcus Mac version of APW since Roland passed. Mac was Roland's last booker and friend who purchased all rights to APW. Marcus' APW works closely with Roland's longtime referee, Sparky Ballard, out of Pacifica, California, who carried on APW Boot Camp renamed Gold Rush promotion and boot camp/school. 
Many of you will recall that APW, for several years leading into 2001, had the talent deal with AJPW. His widow Motoko Baba and Keiji Mutoh took over All Japan. Still, Misawa had nearly everyone leave with him to form Pro Wrestling Noah except Kawada. Kawada stayed loyal and maybe one or two back-office workers. It was unprecedented. In APW's talent trade, they sent their top heels in Mike Modest, Donovan Morgan, and Bison Mark Smith to AJPW and then later, Noah. All those years, Noah only once sent talent to America. In turn, but it was oddly to a similar new group and not APW!
The Longstanding History of California Wrestling Talent
Not long after Noah formed, APW and Roland Alexander held the first King of the Indies in 2001. He spent over two days with some of the best new young indie talent out there. Still, others in the tourney included Frankie Kazarian, Chris Daniels, AJ Styles, Samoa Joe, and his UPW SoCal partner Keiji Sakoda, Black Nature Boy Scoot Andrews, Bryan Alvarez, Moondog Eddie Moretti, Spanky Brian Kendrick, legendary Doug Williams from the UK, PWG owner Super Dragon, Scrap Iron Adam Pierce. Fans may be familiar with Pearce on-screen today as he is now playing the old RAW role of both Patterson and Jerry Brisco on current WWE TV. APW existing talent including Modest, Morgan, Bison, Vinny Massaro, Jadti Franz, Shooter Tony Jones, and more.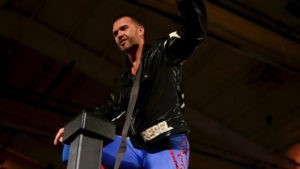 Pro Wrestling Iron was birthed on this night as Morgan and Bison feigned injuries in their semi-matches(the crowd knew something was up with the awkward non-finishes), and nearly all the APW talent left that night. I'd been APW's lead photographer since it's inception. In the back before night two, Modest, Morgan, and Bison were livid that not only was an outside talent-American Dragon from Shawn Michaels school going over in the finals, but Roland announced pre-show in the dressing room earlier in the day that Danielson would be taking over as APW Boot Camp lead trainer from Modest and Morgan.
APW
They all left to form Pro Wrestling Iron, taking most of Alexander's front and back-office staff, refs, etc. Sara D'Amato, who was training with and wrestling on APW's shows about this time(as "Nikki"), also left APW to finish her training with Iron. She'd already been wrestling the guys in APW before she left as was Cheerleader Melissa Anderson there. Her best match out here besides her series with Anderson was later in Iron against Nigel McGuinness of ROH! Melissa, Vinny Massaro, Steve Rizzono, Mayok, the Magician, Tony Jones stayed with APW. Plus, JJ Perez, who was one of Will Hobbs' trainers.
APW full trainee, Dhalip Singh, worked undercard both KOI nights and later was in NJPW(and WWE as Great Khali). Jake Atlas, who broke in at Santino Brothers school trained by owner Joey "Kaos" Munoz)in NXT with Shotzi Blackheart are longtime California pals. When they were "fans" outside the Pandemic-Plexiglass for Raw and Smackdown, they often stood near each other talking. Shotzi broke in at "Stoner U" in Oakland, California (run by Stoner Brothers tag team Derek and Dustin and their school is affiliated with the HoodSlam promotion there). Machine Gun Karl A originally came from Jesse Hernandez's EWF, where he broke in and spent a lot of time working on Jesse's show. 
Brian Cage, who worked tons of APW and PWG shows over the years, legit broke in, in Modesto and Stockton(adjacent Central-California farm towns). In IMPACT, he left Reno Scum (longtime APW, BTW terrific workers who've repeatedly held the tag titles in both groups plus in Championship Wrestling From Port Huenimi, er Hollywood that's 2-1/2 hours south of where it's taped in quiet coastal Port H). 
UPW in Orange County, California
Chris Bey is also a longtime and tag champ from Dave Marquez' CWFromH. TJP broke in with various SoCal groups like Millenial Pro as a young teen first under the Pinoy Boy hood and character and for years had 4-star bouts for practically every California group like APW. Machine Gun Karl Anderson initially broke in with Jesse Hernandez' EWF school/group, where Chris Daniels also finessed and made a name for himself once he left Windy City and his initial training there.
Of course, Kazarian broke in with UPW in Orange County, CA as did Samoa Joe. Kaz, Joe, and Daniels also wrestled tons of times for NorCal's top groups of APW and BTW. Oakland's HoodSlam promotion is the brainchild of former BTW trainee/star Sheik Khan Abadi. Abadi had drawn record crowds at non-traditional venues for years. He did so with AJ Kirsch and Kevin Gill on the commentary mikes and behind the scenes. Hoodslam, for years, has utilized talent from their former APW and BTW worker pool but instead giving them all-new, unique gimmicks.
As with Lucha VaVoom and Incredibly Strange Wrestling, Hoodslam has always catered to a non-wrestling audience there often to smoke pot and have fun. No advertising, all still just word of mouth. Trying to photograph Hoodslam ringside was always a challenge because of the contact highs. Great shows and they often outdrew the other, more traditional groups with their unique and fresh take on wrestling.
The Longstanding History of California Based Wrestling Talent
Mia Yim spent more time on the East Coast than Calif but I forgot about Candice LaRae who had amazing California history. She was used just as a valet early in her career in APW for Billy Blade and his tag partner. Blade's partner had a full-on Gangrel gimmick in the late 1990s. Most of her PWG major work in Los Angeles proper. It was right off famous Sunset Blvd was their very first venue started PWG with Dan/Super Dragon). And of course, "Bayley," who's already a major WWE star, first began with Big Time Wrestling. She was amongst the biggest longstanding talents in California wrestling history.
Pam first began using the "Davina Rose" name there. I covered her earliest training and first matches in front of actual people at BTW. She told me her rookie year that she took the Davina Rose name from both her grandmas. Pam had "the fire" as she was indeed a longtime fan.
They needed to get more professional, big-time training, and experience. She eventually did. I'm sure others told her she HAD TO GET OUT OF THERE and become much more accomplished. I also told her to try to get a Japan tour and requested her to Jimmy Suzuki to help. This was my look at the longstanding history of California based wrestling talent past and present.