Who can stop the path of Cage? I'm sure it's possible. However, attempting to halt the 6-foot 270lb pure lean machine is a task that many would opt-out of. Brian Christopher Button is a man who has dedicated his life to his body and his career. Cage was born on February 2nd, 1984 in Willows California. It was in Chico, California, that Brian Cage fell in love with Professional Wrestling. Cage got his first glimpse of Professional Wrestling while watching television in a hotel room at a young age. From that point on Cage was hooked. It was the larger than life superhero-like characters that really drew the attention of a young Cage. The dream was to be a Professional Wrestler, and Cage was going to do what he needed to achieve that.
Getting Serious About Personal Training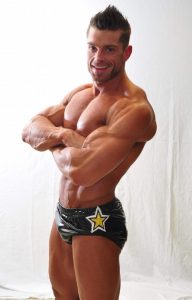 In his Junior year of High School Cage took a personal fitness course that really changed his lifestyle. After just a year Cage was working out every day. He started the journey weighing just 150lbs, and he knew that he had a lot of work to do. He would jog to school over the summer, and his teacher would leave the weight room open. Cage also found himself skateboarding around Chico as another form of cardio. He was doing everything in his power to make the dream come true, and after High School, it was coming to fruition.
Main Event Wrestling Federation
In 2004 Cage and his friends ordered a ring, got a business license, and officially formed the Main Even Wrestling Federation. What started out as just a couple of backyard shows moved into shows at Sports Arenas and a Veterans Memorial Hall. They would pass around a tip jar at shows, and that would be their funding to get bigger arenas. Cage had his first professional match on July 15th, 2005 where he faced off against the late Chris Kanyon. Brian Cage met Kanyon in his Junior year of High School after watching him at a show in Sacramento. Cage has been very vocal about the influence that Kanyon had on his career.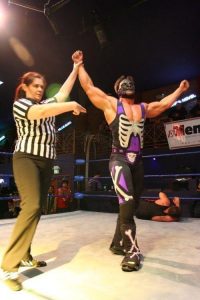 Cage was getting officially trained at Pro Championship Wrestling. He would work the circuits in the northern California area and start getting attention while working at All Pro Wrestling. After taking the advice of mentor Kanyon, Cage moved to Atlanta to work in WWE's developmental brand Deep South Wrestling. Cage would work in DSW for a year but wouldn't earn a contract. It was time for Brian Cage to move back to California. Prior to leaving Kanyon asked Cage to continue to the legacy of his former character Mortis. Cage would work the independent circuits as Mortis, and he is the only other person besides Kanyon to don the mask.
Dream to be in WWE Achieved – But Short-Lived
Chris Kanyon was again the one who got Brian Cage in the door at WWE. In a recent story from AEW Unrestricted, Cage talks about working a dark tag match against Shannon Moore and Jimmy Wang Yang. During the match Cage would be knocked unconscious by Yang's famous crossbody.
"I wasn't even nervous at all. Not even a little bit nervous. I was so like pumped up and ready, felt so good, and the match was going great. I remember from watching it. Jimmy Wang Yang gets a hot tag. I'm selling around, feeding around. Jimmy gets off of this huge cross body. Always been a big fan of his crossbody.

I'm going to take this so good. So, I jump up in the air so high, I catch him. We come down and he hits me so high, I jump up so much. We turn like, and he lands right on top of my head. Completely knocked out. Stiff arms and everything. I go limp."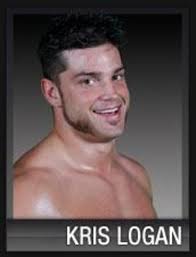 Cage said he kicked out on instinct, but the referee decided to count the three anyway. Brian stood up after trying to shake it off but ended up falling backward hitting his head on all three ropes. Cage ended concussed and doesn't remember the match still even after watching it again. He asked around for news about getting signed, and he spoke to the head of Talent Relations John Laurinaitis. After getting shrugged off for that day, Laurinaitis offered Cage a developmental contract the day after. At the young age of 24, Brian Cage fulfilled his dream of being signed to WWE. He told everyone from High School by the time he was 24 he would be signed to WWE, and he did just that.
Brian Cage in WWE Developmental
Brian Cage worked at WWE's developmental company, Florida Championship Wrestling. He was provided the task to change his name. He landed on Kris Logan paying homage to his mentor Chris Kanyon, and his favorite Superhero Wolverine. Eventually, Dusty Rhodes came up to Cage and while praising his in-ring abilities, said that he needed more character. He went through his old comics and remembered Dark Claw who was the combination of Wolverine and Batman.
He decided on the name Night Claw. Cage was supposedly going to be paired with The Hurricane as a Superhero duo, but that never saw the light of day. After just a year of being signed as a developmental talent, Brian Cage was released. Cage has stated that he was released due to a torn groin and getting heat for botching a spot that wasn't cleared in the first place. Cage has been vocal about not having any resentment towards WWE. He is happy that he's in a place where he doesn't need them.
Brian Cage – Doing It on His Own
Cage would join the hot California independent scene at PWG in 2010. He spent three years at the Southern California staple. His only title reign at PWG came at the 2013 Dynamite Duumvirate Tag Team Title Tournament. He and Michael Elgin bested Super Smash Bros (Now AEW's Dark Order) to win the championships only to lose them to The Young Bucks in the next round. After re-establishing himself to the independent scene, Cage would get the opportunity to work at new promotion Lucha Underground in 2014. Cage stayed at Lucha Underground for 2 seasons. He would have great encounters with talents like Prince Puma (Ricochet), and Johnny Mundo (John Morrison). Cage would also meet his future wife Melissa Santos at Lucha Underground.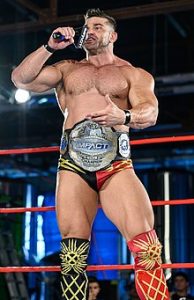 In 2015, Cage would have a brief stint in Lucha Libre AAA Worldwide. He spent a year in the promotion most notably feuding with Alberto El Patron (Alberto Del Rio). Cage would make his next move to Impact Wrestling. Getting more of a national stage to perform on, Cage was taking advantage of the opportunity. He did have a short 2 year run with Impact from 2012-2014, but Cage was reintroduced in 2018 as a monster. Cage was on an undefeated streak run and faced off against Matt Sydal for the X-Division title.
Cage would hold that championship for 116 days until he vacated the championship by cashing in "Option C". This would give him the right to challenge for the Impact World Championship after giving up the X-Division championship. Cage would make good on his opportunity and defeated Johnny Impact to win the Impact World Championship. He would hold that championship for 180 days. He would eventually lose to Sami Callihan in a cage match.
IMPACT definitely helped shine a lot of new light on me and introduce me to new audiences and new crowds, the ones that didn't know about me because they never saw me in Lucha Underground or in an indie pro wrestling show. I thought at some time it helped Impact. I was one of the factors, as many, to help turn Impact around and help make it be cool again.
I'm glad to be a part of it, I was on the fence a little bit about coming to IMPACT and I am super glad that I did it. I think it's been a very wise decision and it's only profited me and expanded me and given me great opportunities, so I am very thankful and glad that I made that decision
Brian Cage is All Elite
Cage made his AEW debut at Double or Nothing 2020. He was the final entrant in the Casino Ladder match. After much speculation of Cage signing with the new brand, he finally debuted and wreaked havoc on all. Cage would win the match guaranteeing him a World Heavyweight Championship opportunity. He was introduced by, and now aligned with, the Human Suplex Machine, Taz.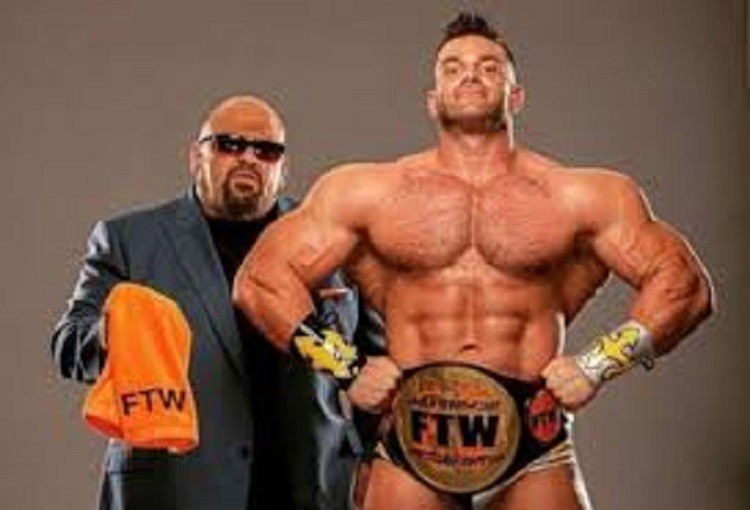 Currently, Cage is the FTW Champion and is still on the hunt for the AEW World Heavyweight Championship. There is a lot to like about Brian Cage. Aside from his freakish physique, his ability to move like a Cruiserweight while very well being a Heavyweight is astonishing. In 2019 he was the 49th ranked wrestler in the PWI 500. He is Mr. GMSI (Get My Shit In). He is the Swolverine. He is the Machine. Beat him if you can. Survive if he lets you.