Classic IMPACT Wrestling pay-per-view Genesis returns this Saturday night on the IMPACT Plus app. This year's Genesis event, the first since 2018, will center around the returning Super X Cup Tournament. For the first time since 2017, the cruiserweights of IMPACT Wrestling's X-Division will compete for the Super X Cup. Appropriately enough, this year's Genesis will feature the debut of 3 new wrestlers. Here's a breakdown of the card for Saturday Night in our IMPACT Wrestling Genesis Preview.
______________________
IMPACT Wrestling Genesis Preview
Non-Tournament Matches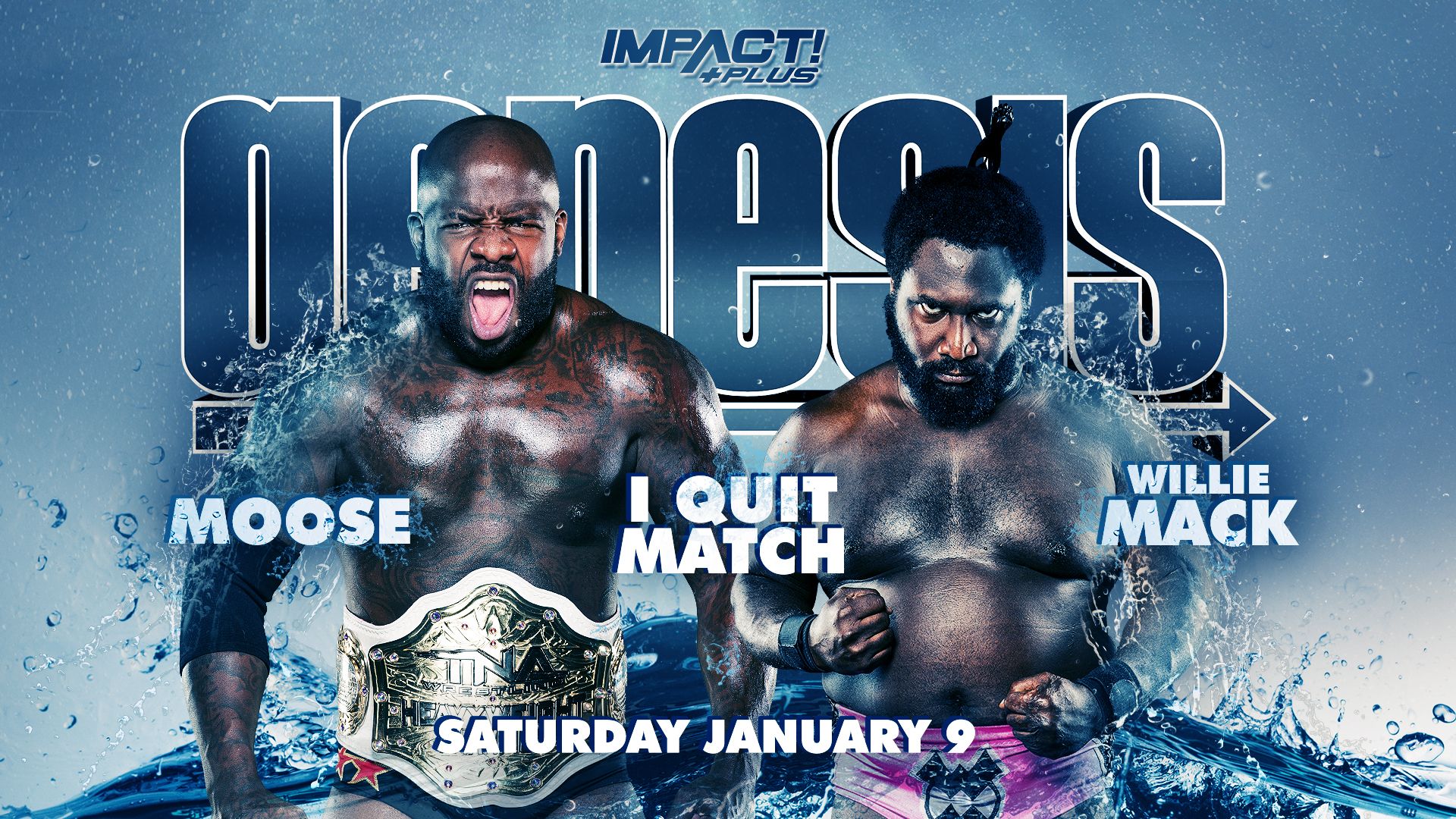 Moose vs. Willie Mack – "I Quit" Match
As I described in the 2020 Posties Awards, Moose had an absolutely killer year.  As the unsanctioned TNA World Heavyweight Champion, he went nearly undefeated all year. But Moose isn't happy just being TNA World Heavyweight Champion. He wants a shot at Rich Swann's IMPACT World Championship. To make his presence felt, he decided to attack Swann's friend Willie Mack on the October 27th episode of IMPACT! Wrestling. Mack didn't like that he was just a prop in Moose's feud with Swann.
Moose and Willie Mack have faced each other twice since that night. Moose initially defeated Mack at Turning Point, but the referee reversed the decision after Moose refused to stop punching his opponent. The following Tuesday, they met in a No Disqualification match, which Moose won by referee stoppage. On Saturday night, Moose seeks to take Willie Mack to his breaking point for the final time in an "I Quit" Match.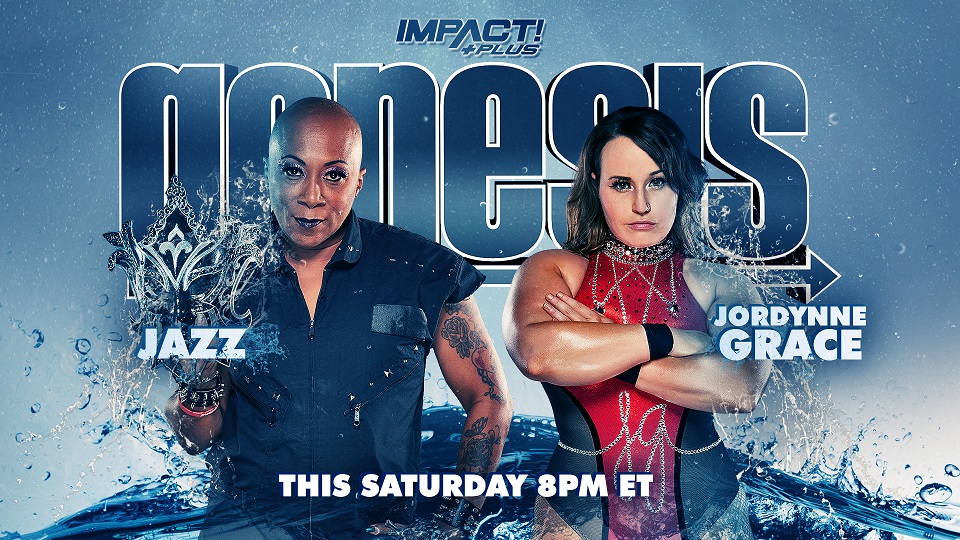 Jazz vs. Jordynne Grace
It's not often in pro wrestling that we get to see a face vs. face match. Jazz debuted in IMPACT Wrestling on November 24th as Jordynne Grace's tag team partner in the Knockouts Tag Team Championship tournament. Jazz and Jordynne Grace seemed a natural fit, as a duo of technically gifted power wrestlers. The two put on an impressive show against Killer Kelly & Renee Michelle in the first round. However, in the second round, they were overpowered by Havok and Neveah. Since they weren't competing in the tournament anymore, the two wondered how they would fare against each other. We'll find out when Jazz and Jordynne Grace meet in a friendly match this Saturday night at Genesis.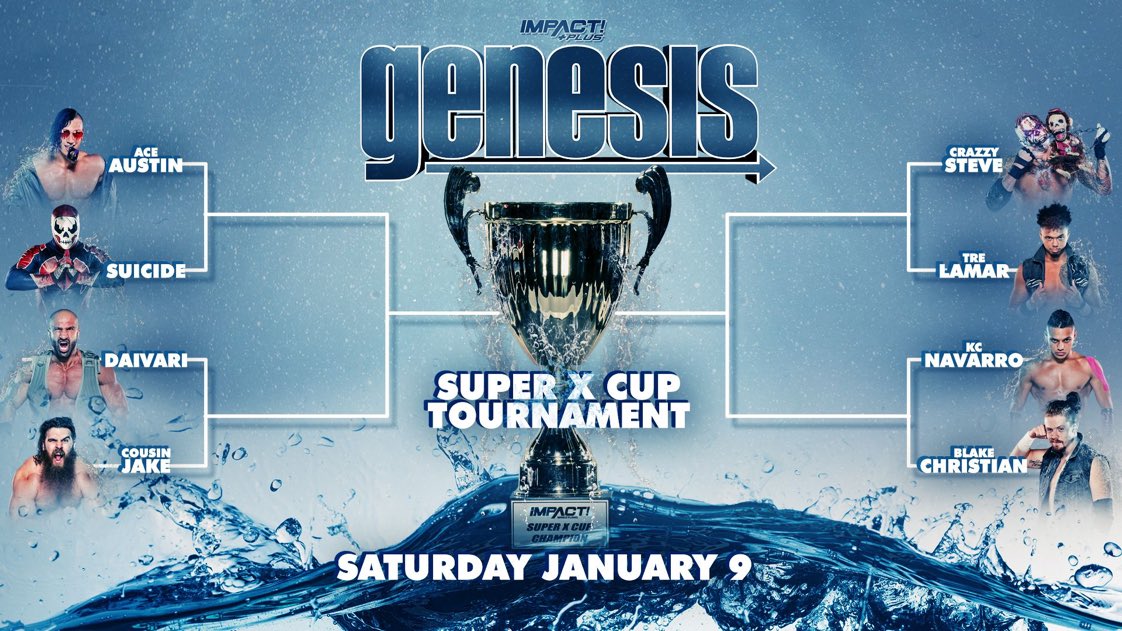 IMPACT Wrestling Genesis Preview
Super X-Cup Tournament: Round 1
Ace Austin vs. Suicide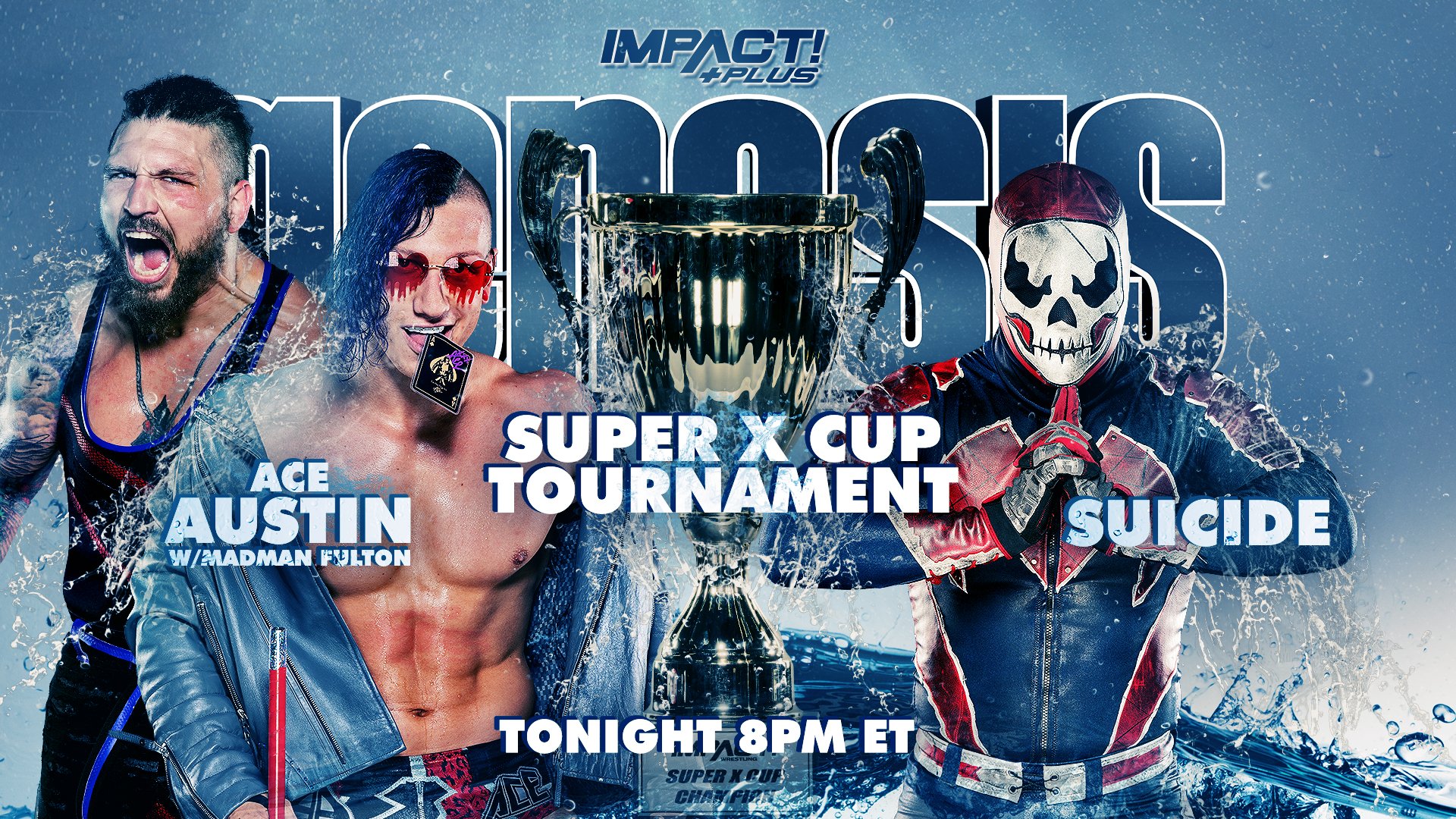 Ace Austin has returned to an IMPACT Wrestling ring after a near 3-month absence following Bound For Glory. This Tuesday night, Austin put in an impressive display in a fatal-4 way match, including other competitors, though he came up short. Saturday night, however, he's looking to prove he's not lost a step as he competes for the Super X Cup. In the first round, he faces the enigmatic Suicide. We don't know much about this incarnation of Suicide. The last time we saw him on IMPACT Wrestling television, Rohit Raju removed his mask, revealing him as none other than Crazzy Steve. But Crazzy Steve is already participating in this tournament. Could he be donning the costume again to give himself an edge? Will we see another unmasking at Genesis? Or will Suicide score the upset victory in the first round?
Daivari vs. Cousin Jake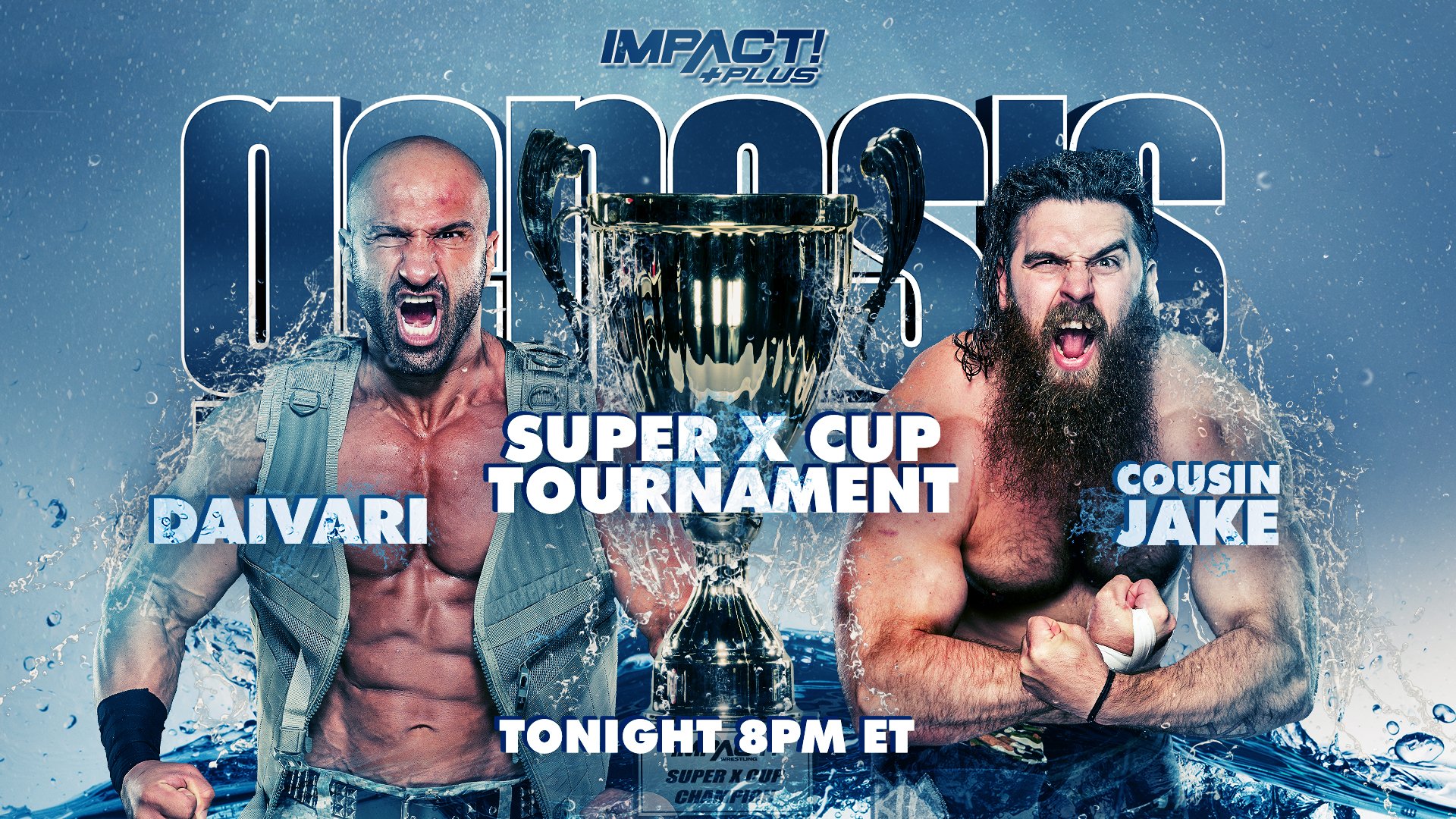 To say Daivari hasn't been having the best time in IMPACT Wrestling would be an understatement. Since he debuted at Bound For Glory, he's had three matches with the company, losing each time. Daivari is a talented wrestler, and at only 36 years old, he should have much more left in the tank. Could the former X-division champion simply have burned out? Saturday night, he intends to prove otherwise by winning the Super X Cup. But in order to do so, he must defeat Cousin Jake in the first round. Cousin Jake has been lost as of late in IMPACT Wrestling. After multiple attacks by Eric Young and Joe Doering, Jake's cousin Cody Deaner joined their side. To win the Super X Cup would boost either man's career, but only one can advance to win the tournament on Saturday night.
Crazzy Steve vs. Tre Lamar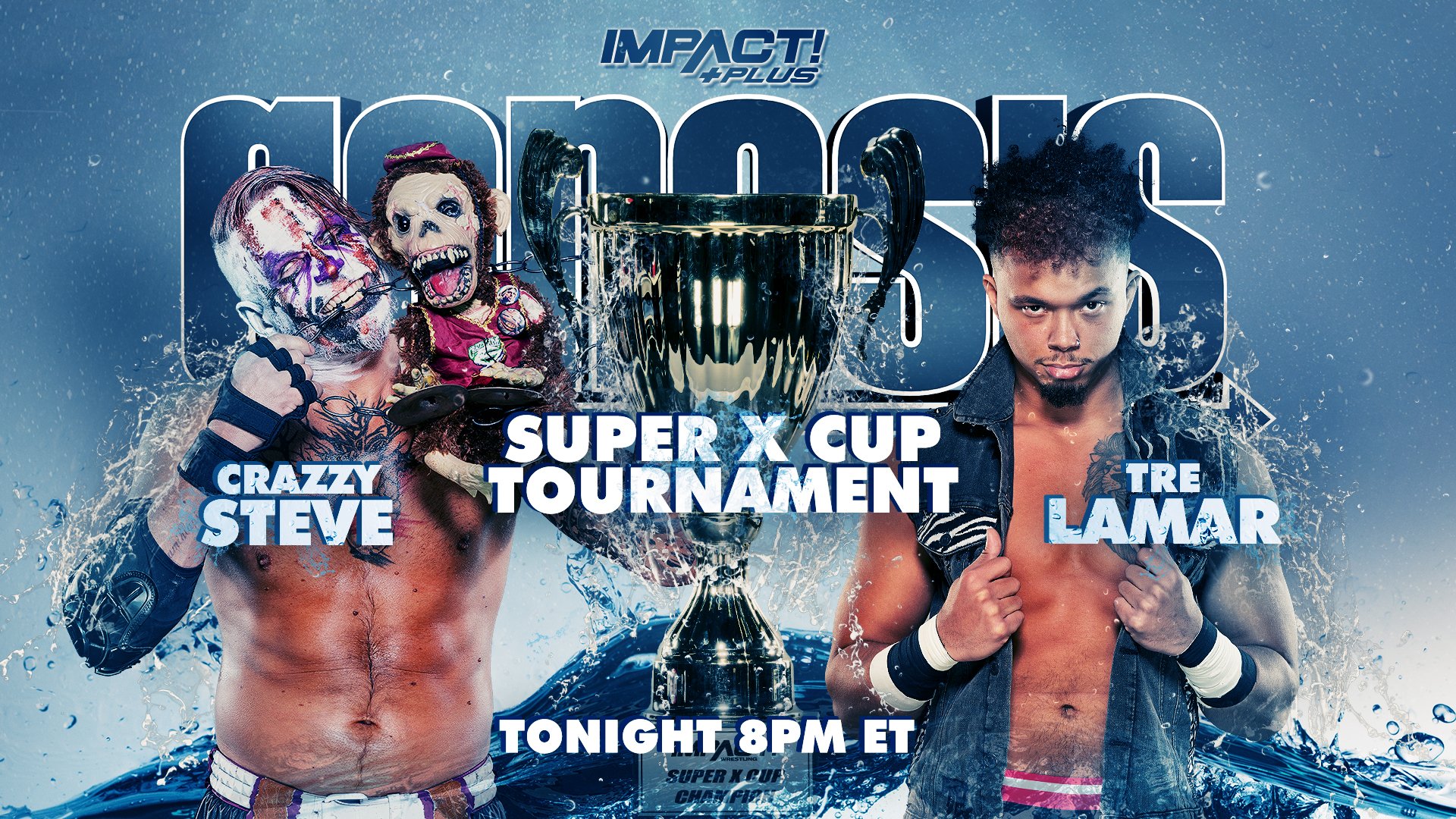 The later part of 2020 was something of a rollercoaster for Crazzy Steve. After coming up short in the big matches, he donned the Suicide costume to defeat Rohit Raju. Having pinned the X-Division champion, he earned a title match on December 1st. Rohit Raju defeated Crazzy Steve that night, with extra leverage from the ropes. If Crazzy Steve won the Super X Cup, he might find himself in line for another X-Division title match. But in order to do so, he must defeat the debuting Tre Lamar. After a string of high profile matches with GCW at the end of 2020, this year looks like it might be Tre Lamar's big break. But will his striking, grappling, and aerial acumen bring him all the way to the Super X Cup?
Blake Christian vs. KC Navarro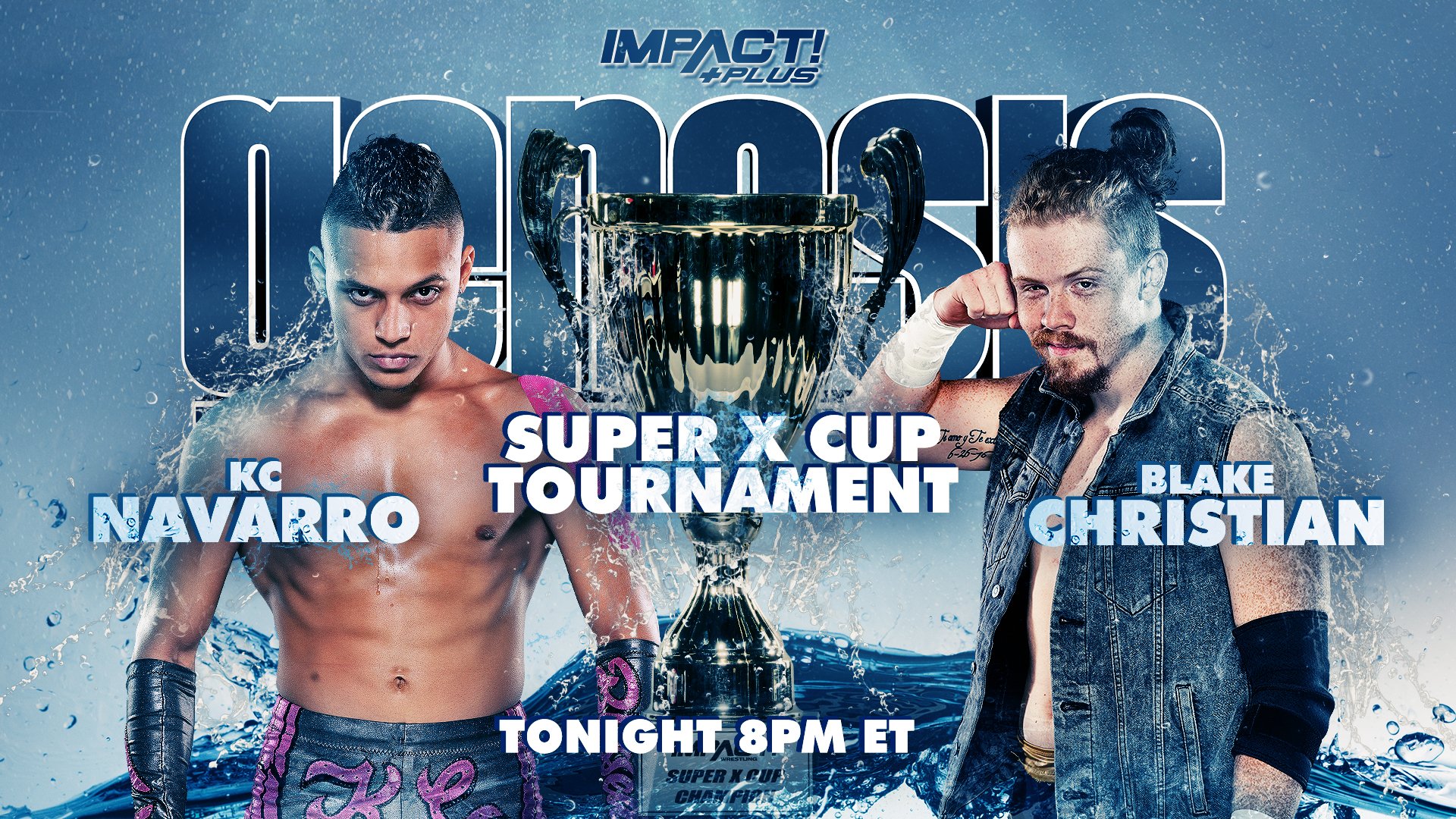 NJPW STRONG fans rejoice, as "All Heart" Blake Christian is out to pick up another accomplishment. Blake Christian returns to IMPACT Wrestling following his victory at All Glory in 2019 to compete for the Super X Cup. In this first-round matchup, the high flyer is also fighting for the honor of his dojo. The NJPW LA Dojo's pride faces KC Navarro, a product of the CZW Dojo in New Jersey. Another high flier, KC Navarro, has also worked for IMPACT Wrestling before. He competed in a 6-way ladder match for the Pennsylvania Premier Wrestling Heavyweight Championship at IMPACT Wrestling's New Beginnings in 2019. Expect some astounding aerial action when these two square up on Saturday night.