Over the past 18 months, New Japan Pro Wrestling has bolstered its global presence. Wanting and needing their international fans to know more about their product and the roster. Those that can't read or understand Japanese wouldn't have seen the multitude of interviews such as that of Goto, Okada, and most recently Hiroshi Tanahashi in Japanese sports media. Until now.
On the NJPW website, there is an ongoing interview series called "Hiroshi Tanahashi: Aces High". Here the Ace of the Century discusses his life. From a young child to his rise as New Japan Pro Wrestling's top wrestler. In the most recent edition, Part 4, Tanahashi divulges the start of his wrestling fandom as a junior in High School:
Interviewer: I'd like for us to explore your fandom a little bit. You started watching wrestling as a high school freshman; did many of your friends watch?

Tanahashi: Oh yeah. A couple of my friends in class were big fans, so when we had culture day at school, we'd come in cosplay.

Interviewer: Did you wrestle?

Tanahashi: No, we just wore costumes. I took a sharpie and wrote KENTA KOBASHI on a white T-shirt, but for some reason I drew a (Masahiro) Chono goatee on my face (laughs).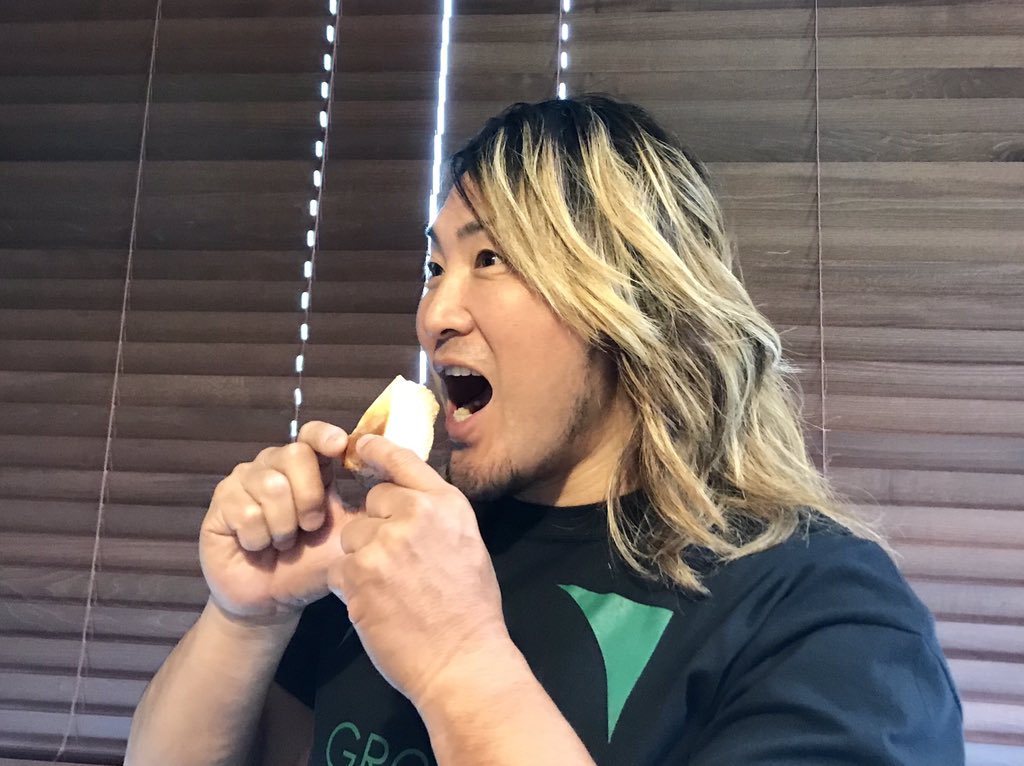 The former IWGP champion also reflected on his first experience at the Tokyo Dome:
Interviewer: Is there an event that really sticks out to you from your days as a fan?

Tanahashi: Oh, it has to be my first time in the Tokyo Dome. October 9.

Interviewer: Ah, you mean October 9, 1995. The famous NJPW vs UWFI All Out War event. […] So what kind of fan were you? Did you sit and watch the matches really carefully, or were you the type to chant and yell?

Tanahashi: Oh, nothing beats getting loud in my opinion!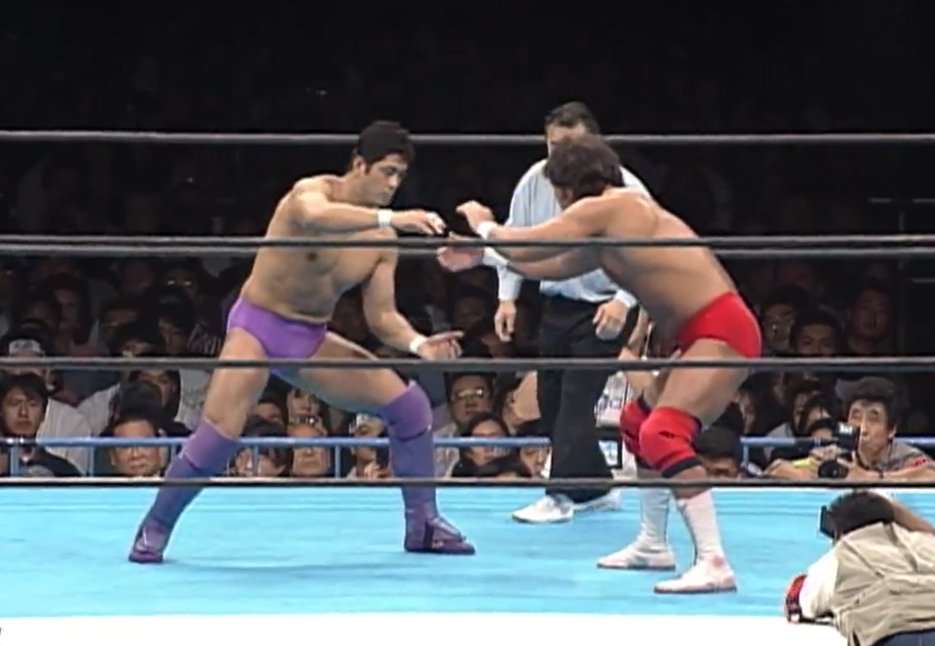 Interviewer: Ah, I didn't think you were the type! What match from that night really stuck with you?

Tanahashi: Oh, it has to be the main, Nobuhiko Takada vs Keiji Muto. The story of that match was how Muto would deal with Takada's kicks and submissions. He caught a Takada kick and turned it into a Dragon Screw, then won with the Figure Four. It was like the ultimate victory for professional wrestling, to win with submission with a pro-wrestling move. Just so satisfying to watch.
The rest of the fantastic series "Hiroshi Tanahashi: Aces High" can be found at New Japan Pro Wrestling's English language site. More installments are to come, as well as other interviews with other NJPW favorites.
---
Be sure to stay tuned to the Pro Wrestling Post for this and additional stories from the wrestling world. Readers can rely on Pro Wrestling Post to bring them the most important news from around the globe. We provide readers with daily news, history and so much more.