As readers of Pro Wrestling Post are sure to know, New Japan Pro Wrestling is a major outlier in the Japanese wrestling landscape in their response to COVID-19. Instead of presenting "no-fan" events like Pro-Wrestling NOAH, New Japan has offered a plethora of brand new wrestling adjacent content. Hirooki Goto sheds light on his early career. According to New Japan, the premise of the new series is as follows:
"In Chain Reactions, we'll be talking to different wrestlers and staff about their journey through fanhood and into NJPW. Each interviewee will then nominate the next, so we don't know who will be next!"
The first installment of the series is former IWGP Intercontinental, NEVER Openweight, and G1 Climax winner Hirooki Goto. Hirooki Goto offered plenty of insights into his start as a wrestling fan, including how he got into wrestling: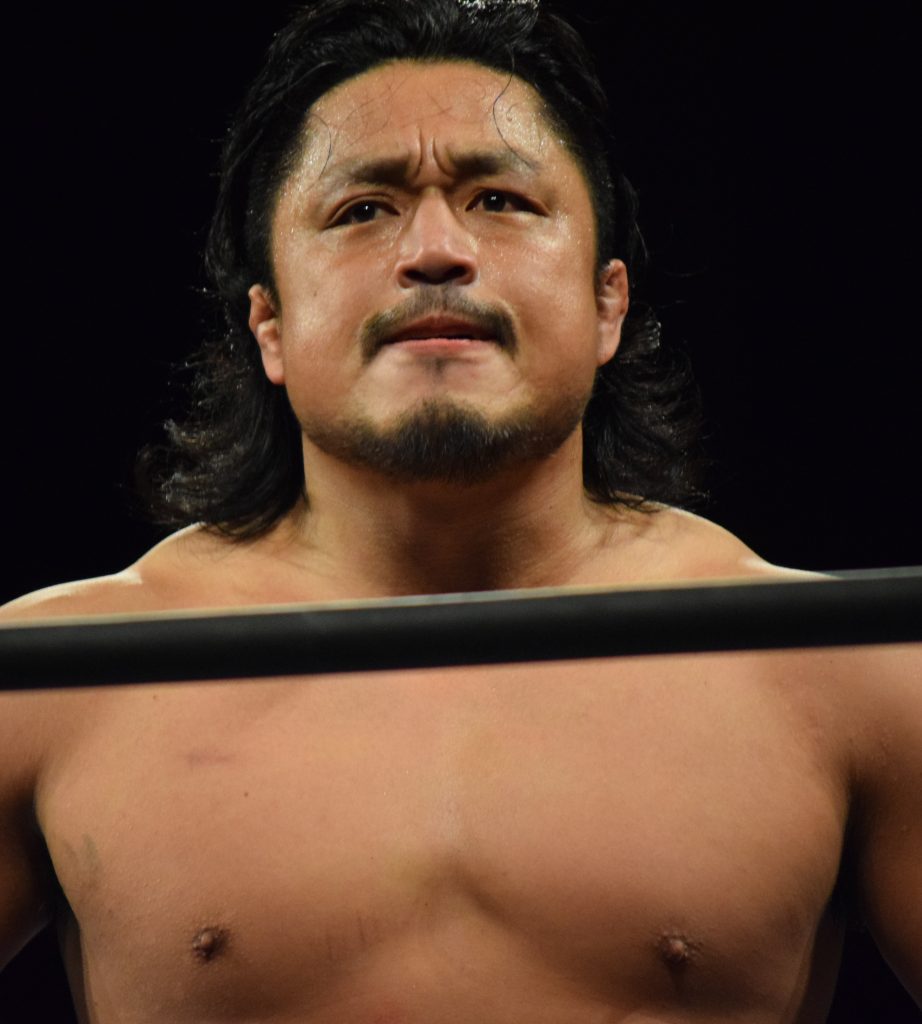 "Actually, the first thing that got me into wrestling was videogames. It was all thanks to 'Fire Pro'…I had a few friends who got introduced to wrestling by videogames."
From an early exposure through video games to an appreciation of promotions as varied as JWP, RINGS, All Japan Pro Wrestling, and of course New Japan Pro Wrestling, Goto made the decision early to become a pro wrestler:
Hirooki Goto Sheds Light on Early Career
Interviewer: "You've spoken before about how you used to play at wrestling at school."
Goto: "We took it seriously, too! We'd get crash mats from the gym and put them on the ground for our ring. When we started messing around, it was with martial arts holds and stuff, things you didn't really need the mats for, but it escalated pretty [quickly]. We did some dumb, dangerous stuff (laughs). […]
Interviewer: "So were you thinking of going pro that whole time you were playing around in junior high?"
Goto: "I decided early on that I wanted to become a pro-wrestler. About a month after I started watching, I came to the decision that this was the only path I could take."
Fans looking to dive deep into the personal stories of New Japan's wrestlers and staff, including how they broke into the business and became the stars of Japan's largest wrestling promotion are encouraged to seek out the entire series on New Japan Pro Wrestling's English site.
Be sure to stay tuned to the Pro Wrestling Post for this and additional stories from the wrestling world. Readers can rely on Pro Wrestling Post to bring them the most important news from around the globe. We provide readers with daily news, history and so much more. Please visit New Japan Pro Wrestling's official website for more information as well here.