We look forward to the 11th annual "Hell in a Cell" PPV on the WWE Network on Sunday night with "Facts About Hell in a Cell". I am going to give a deep dive with facts, stats, analysis about the match itself, the participants, the signature moves used, as well as the annual titular show's history.
Origins
The very first of the Facts About WWE Hell in a Cell match was October 5th, 1997. The month with the most Hell in a Cell matches in October with 21 total matches. There has never been a Hell in the Cell in January or July, the other ten months have had at least one.
There has never been a Hell in a Cell match at the Royal Rumble. However, there have been three at Wrestlemania, one at Summerslam, and one at Survivor Series. 95% of Hell in a Cell match has taken place on PPV, with two being on Monday Night RAW in 1998 but both were no contests.
Prior to the annual event starting in 2009, the HIAC match itself took place in an average of 6.8 out of 7.6 matches on the card. The average with 12 out of 15 of the matches taking place in the second to last or last match of the night.
Championships
In 2016, the first non-world title championship was defended in HIAC when Roman Reigns defeated Rusev to retain the United States Championship. Also in 2016, the first women's championship was defended in HIAC when Charlotte defeated Sasha Banks to retain the RAW Women's Championship.
In total, 7 different championships have been defended in Hell in a Cell. WWE, World Heavyweight, Universal, RAW Women's, RAW Tag, SDL Tag, and United States. There have been 11 different reigning champions that have appeared in the match. As champions Shawn Michaels (European) in 1997, Big Show (ECW Heavyweight) in 2006, and Seth Rollins (Intercontinental) in 2018 did not defend their championships in their respective matches. In total, there have been 20 championship matches defended in Hell in a Cell. Championships have been successfully defended 14 times (70%) of the time they've been defended.
The Undertaker has wrestled in the most Hell in a Cell matches in history with 13. The longest match he was in was the Six-Pack Challenge at Armageddon 2000. Triple H has wrestled the second most, with 9. He has the most career wins in the self-titled "Devil's Playground" with 7. Triple H has the second-most career wins with 6.
Different Hell in a Cell Matches
Shawn Michaels has appeared in six different Hell in a Cell matches. His first one was in 1997. He is 3-1 as a wrestler, with two Special Referee appearances (Wrestlemania 28 in 2012, and Hell in a Cell 2013)
Kane has appeared in four different Hell in a Cell matches. He made his WWF debut in the first one in 1997 but only officially wrestled in one. Two appearances in matches he wasn't wrestling in (1997, 2014), one no contest (1998), and one win (2010).
Shane McMahon, Ted DiBiase Jr, Cody Rhodes, Randy Orton, and Charlotte are the only second-generation wrestlers to appear in the match. Vince McMahon/Shane McMahon is the only parent/child pairing to appear in the match, and they did it together in 2006.
The Undertaker has lost the most HIAC matches, with 6 career losses. He's lost to Brock Lesnar twice with the F5, Shawn Michaels by Kane's Tombstone after interference. Kane's Chokeslam after being distracted by light from the urn.A loss to Batista after Edge interferes and hit Undertaker with a Con-Chair-To. Finally, to Kurt Angle but Angle pinned The Rock after a Stone Cold Stunner.
Champions
Triple H & Shawn Michaels (Unforgiven 2006 & Hell in a Cell 2009), and Seth Rollins & Dean Ambrose (Hell in a Cell 2018) are the only tag teams to wrestle in HIAC. However, the also wrestled against each other (Bad Blood 2004 & Hell in a Cell 2014 respectively) before teaming up.
Shane McMahon is the only wrestler to wrestle in at 3 or more HIAC matches (2006, 2016, and 2017) and not have a win. (Mick Foley only officially wrestled in two, one no contest (3 total), but he's also never won)
There have been 32 former, current, or future world championship winners. (Note, Cody Rhodes did not win a world championship in WWE but would go on to win the ROH World Championship, Drew McIntyre is a former TNA and Evolve World Champion, and Charlotte and Sasha Banks had won their respective world championships*).
Big Bossman, Rikishi, Shane McMahon, Ted DiBiase Jr, Ryback, Rusev, Jey Uso, Jimmy Uso, Big E, and Xavier Woods are the exceptions out of everyone who has wrestled in the matches history (only 25% have not been former or future world champions).
Locations
Overall, 18 states and 1 international country (Canada) have hosted a Hell in the Cell match. Dallas, Texas leads all cities with 5 different HIAC matches over three events. Miami, Florida is second with 4 different HIAC matches. 16 matches have occurred in East Coast states. Only 2 matches have occurred in a West Coast state (California)
The longest Hell in a Cell match in history was 47 minutes and 26 seconds between Triple H and Shawn Michaels. Seven matches have gone over 30 minutes. Of those seven, five have been main events. The other two were Undertaker matches at Wrestlemania.
Shawn Michaels has the best career winning percentage in Hell in a Cell history, going 3-1 (75%). Triple H has the second-best career mark, going 6-3 (67%). Taking away tag matches, Triple H and Randy Orton are tied at 4-3 (57%). Undertaker is 7-6 (54%)
The Undertaker
The Undertaker has attempted 31 total finisher/signature moves (Chokeslam, Last Ride, Tombstone) in Hell in Cell in 13 matches. He's won all 7 matches with the Tombstone. Also, Undertaker (19), Kane (4), Braun Strowman (2) have attempted a combined 25 Chokeslams. Of those 25 attempts, only 1 resulted in a three-count pinfall. The Chokeslam has been kicked out of in a pin attempt after 10 of 25 attempts. He has kicked out of more finisher/signature moves (6) than anyone else. He's kicked out of 2 Pedigrees, 1 Batista Bomb, 1 Cactus Driver, 1 Kane Chokeslam, and 1 F5.
Triple H attempted the Pedigree at least once in all 9 appearances. Triple H has attempted 19 total Pedigrees in Hell in a Cell over 9 career matches. Of those 19 attempts, only 4 resulted in wins, and it has been countered 8 times which is a record number for any individual finisher/signature move attempted. John Cena's Attitude Adjustment (Hell in a Cell 2014) and Triple H's Pedigree (Bad Blood 2004) are the only finisher/signature moves to be attempted 5+ times in a single match.
Finishers
Our final facts about Hell in a Cell follow. Overall, there have been 176 finishers attempted by 41 different wrestlers in the match. 47 out of 176 attempts (27%) have been countered. This is 10% more than the WWE average (17%) per match, as of 2019.
Of the 83 finishers/signature moves to connect (Non-miss/countered). 45% were kicked out of when a pin was attempted, which is about 4x as much as than WWE average (12%), as of 2019. Overall, out of 176 attempted finisher/signature moves. There has been a pinfall victory only 14% of the time they were attempted- which is about a quarter of the WWE average (50%).
There have been 10 WWE Hall of Famers to wrestle or appear in a HIAC match. Only Bob Orton Sr was a current Hall of Famer in his appearance (inducted April 2nd, 2005, and appeared during the Undertaker/Randy Orton match on December 18th, 2005).
These were Matt's Facts about Hell in a Cell.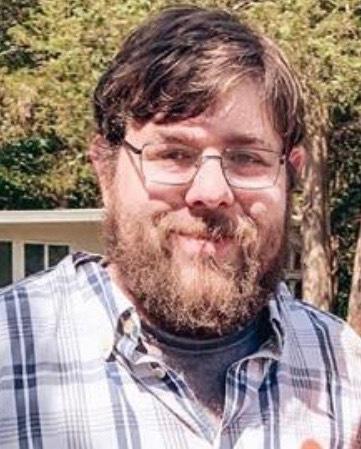 Originally written by Matt Davis